A Mail Server is like a post office running on your machine if we like emails to postal letters. The mail server software manages incoming and outgoing emails for the email accounts hosted on it and regulates the protocols used for emails. In this article, we are going to talk about the 6 best mail servers for windows that you can use.
There are many open-source or enterprise mail server solutions in the world, and here we are going to review a few of the most suitable for running on the Windows operating system. But first, let's talk a bit about what's important in a mail server.
What are E-mail Protocols?
There are a few different protocols available for accessing your emails, downloading emails, and sending emails. Your mail server settings will determine what protocols are used and are available for these purposes and the type of your mail client connects to the mail server. The most notable email protocols are POP3, SMTP, and IMAP.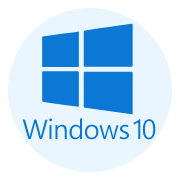 Windows 10 VPS Hosting
Get yourself an efficient Windows 10 VPS for remote desktop, at the cheapest price out there. FREE Windows 10 running on NVMe SSD storage and high-speed internet.
Check Out Windows 10 VPS Plans
What is SMTP?
Simple Mail Transport Protocol or SMTP is a protocol used when you send an email. Your email client and several other servers that are involved with the task will use SMTP to route the email and direct it to the recipient's mailbox.
SMTP servers come in two variations: relay servers and receivers. Relays accept emails from users and then route the messages to the recipient. Receivers accept mail from relays and deliver the message into a mailbox. When you push send for your email, your "Outgoing Email server" will use DNS to look up the internet address behind your recipient's email address, and then tries to contact the receiver mail server. The "receiver" should, on the other hand, have configured a DNS Mail Exchanger or MX record so that senders can find them on the internet. The relay will use that record and SMTP to deliver the message to the receiver.
What is the POP3 email Protocol?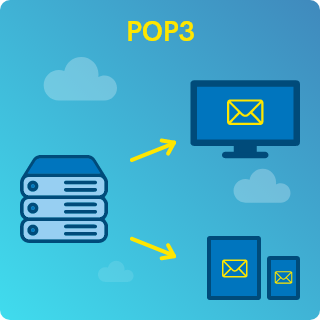 POP3 (short for Post Office Protocol 3) is a very common protocol for incoming mails, especially among mobile users. It uses port number 110 for accessing email via unencrypted POP3. When you use encryption, which is highly recommended, the default for POP3 is 995. These are settings that you define in your email client's settings. This is what is often called an "incoming mail server."
With POP3, all the emails are downloaded from the server and stored locally on your PC or device. This means that you'll be able to read your emails offline. Using POP3 also frees up some space on your server this way.
A disadvantage of accessing your mail using POP3 is when you try to do that on multiple devices. Your email client software needs to have an option for leaving a copy of the received and downloaded emails on the server, otherwise when your download your emails to your local machine using POP3, those emails won't be available to other devices trying to access your mail on the mail server.
Another disadvantage of POP3 is that if you lose the data on your PC or device, your emails will be lost. Moreover, POP3 is not that organized when it comes to storing your emails, and doesn't create different folders.
What is IMAP email Protocol?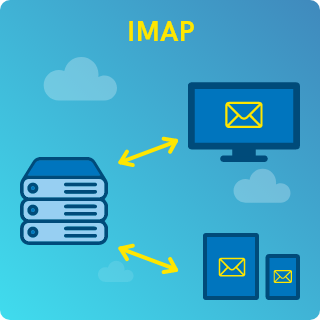 IMAP is a more advanced method to retrieve emails from your mail server. IMAP is short for Internet Message Access Protocol and is a protocol that your email client uses to sync all the messages between the server and your clients. Unlike POP3, IMAP leaves the original emails on the server, and so you can access your emails from any other device easily. An IMAP client can also access your inbox, sent mail, drafts, and other folders you have created, because they are all left available on the mail server.
When you are using IMAP unencrypted, the default port number will be 143. Once again, it is highly recommended to access your emails in an encrypted way. The encrypted IMAP uses port number 993 as default.
An advantage of IMAP is that it's a little faster to start and access, since IMAP only downloads necessary information about each email at first, and doesn't start to download the whole message until you try to open that specific message.
Compared to POP3, IMAP works much better on multiple devices. Not only it leaves the messages on the server, but it synchronizes information on all your devices. When you open and read a message on one device using IMAP, your other devices will also show that message as read.
A disadvantage of IMAP compared to POP3 is that since it leaves the messages on the server, you need to download the messages every time you open your email client and try to open the emails. This may make it hard to work with on slower devices and especially on weaker connections.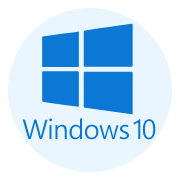 Windows 10 VPS Hosting
Get yourself an efficient Windows 10 VPS for remote desktop, at the cheapest price out there. FREE Windows 10 running on NVMe SSD storage and high-speed internet.
Check Out Windows 10 VPS Plans
What is the best free mail server for Windows 10?
hMail Server

MailEnable

Zimbra

Apache James

Axigen Free email server

FirstClass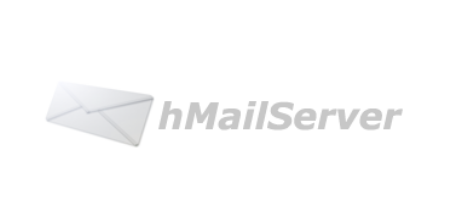 hMail is an open-source, free mail server for Windows OS, which is probably the best email server for Windows 10. It supports IMAP/POP3 and SMTP. With hMail Server, you are free to use any webmail that supports IMAP and SMTP. When we are talking about the best mail servers for windows one of the repeated names is hMail server.
hMail comes with built-in anti-spam functionality, that is SPF (short for Sender Policy Framework) and SURBL. Moreover, you can implement other third-party anti-spam systems as well. hMail also provides SSL encryption, mail backup, virtual domains, MX backup, and more. You can download hMail Server from here.
Also Read: How to set up your own Mail Server?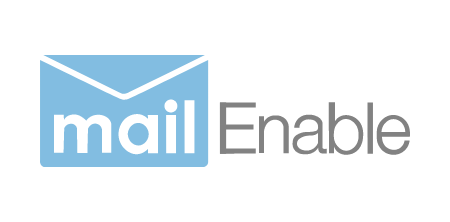 Another one of our best mail servers for windows is called MailEnable, which is a mail server software that comes both in free and paid versions. The paid version comes with a great range of features, however, the free version of MailEnable is just enough for the average user. It supports POP3, SMTP, and IMAP-based email services.
In addition to managing your mail, MailEnable free offers a lot of other features:

AJAX webmail client

POP and SMTP mail services supporting unlimited users and domains.

Manage all your contacts in your web browser

Webmail Calendar

Appointment Scheduling & Invitations

Free & Busy Scheduling

Webmail Tasks

Control Panel Integration

Out-of-Office Start/End Times for Autoresponder

SMTP Authentication, Integrated Windows Authentication, Relay control.

Anti-Spam- PTR record checking, DNS blacklisting, auto-banning of IP addresses, and more.

Management Console

Inline YouTube Player and MP3 Media Player
You can download MailEnable Free version from here.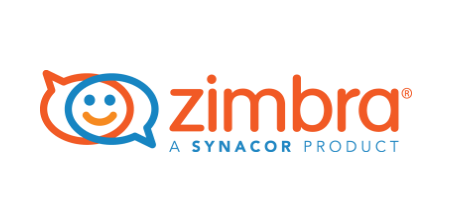 Zimbra is another great free and open-source mail server that you can download on 32-bit or 64-bit Windows 10 machines. In addition, to support common mail protocols such as POP3, IMAP, and SMTP, it offers POP over TLS, SMTP over TLS, IMAP IDLE, and more.
Security-wise, Zimbra offers SSL encryption as well as SPF anti-spam system. Apart from synchronizing your mail, it can synchronize your calendar and contacts as well. Moreover, it aggregates Gmail, Yahoo!, Hotmail (Outlook), and other POP/IMAP mail accounts.
A great feature of Zimbra is its dedicated migration tool which helps users migrate from another mail server software to Zimbra very easily. It is available for desktop Windows 10 and other operating systems. You can download Zimbra from here.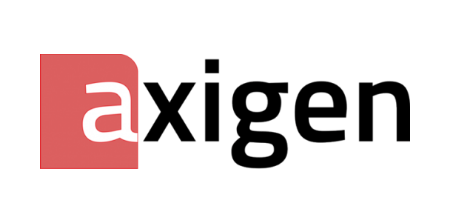 Axigen is an email and calendar server with both paid and free versions. If you are reluctant to spend money on the paid version to receive Axigen's full-featured mail server, you can use its free edition for up to 5 users.
Axigen helps you perform all the common tasks of communication and mailing. You can use it as both a calendar and a mail server on your Windows system. As a standard mail server, it supports POP3, IMAP, and SMPT protocols.
Axigen takes security and anti-spam very seriously and leaves no room for worries. It supports fast and secure email transfer and offers many useful features such as address book integration, contacts import and export, customizable rules and filters, and more. Apart from the desktop version of Axigen, you can find a web edition from where you can manage your admin console.
Axigen is among the top 5 best mail servers for Linux as well. You can download Axigen mail server for Windows from here.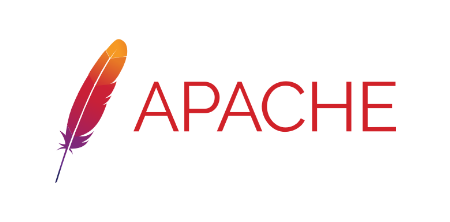 If you have been looking for the best mail servers for windows os, you might have heard of Apache James. James is short for Java Apache Mail Enterprise Server. Apache James is free mail server suitable for Windows 10 that comes with a modular architecture based on a rich set of modern and efficient components for a complete, stable, secure, and extendable server running on JVM.
By assembling the components you need, you can create your own personal solution for managing emails. Then you can custom filter them using the James Mailet Container. James is completely portable since it runs on Java Virtual Machine (JVM) and is platform-independent.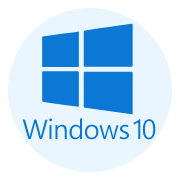 Windows 10 VPS Hosting
Get yourself an efficient Windows 10 VPS for remote desktop, at the cheapest price out there. FREE Windows 10 running on NVMe SSD storage and high-speed internet.
Check Out Windows 10 VPS Plans
Some of the features of Apache James include:
Support for standard email protocols such as POP3, IMAP, and SMTP as well as LMTP, ManageSieve, and JMAP

Mailet Container: independent, extensible, and pluggable email processing agents

Storage API: Mailbox API / Search API / User API

Storage implementations: Cassandra / PostgresSQL / HSQLDB / MySQL / ElasticSearch…

Administration: JMX / REST / command line
Your James server can also be used as Mail Transfer Agent, by enabling the only SMTP or as an IMAP Mail Delivery Agent.
Apache James is an open-source project, and you can download it for installation from here.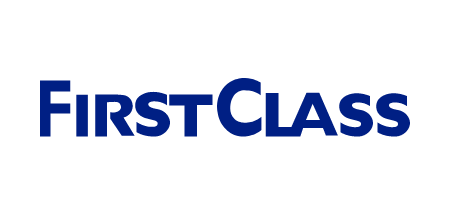 OpenText FirstClass is not a dedicated mail server. Instead, it is an all-in-one tool for teamwork, communication improvement manager, etc. With it, you can set up the mail server for yourself or your team members. It supports IMAP, POP3, and SMTP, as well as SMTP over TLS, but lacks support for IMAP IDLE.
FirstClass offers SSL encryption, ActiveSync, webmail management, and more. It is available for free, but there is also a paid Enterprise edition with many additional features and dedicated support. You can download the free edition of FirstClass from here.
Free Mail Server for Windows 8 and Windows 7
Most mail server solutions that support Windows, support its older versions too since Windows 10 is a relatively new version. Especially the solutions that have been around for at least five years should do just fine on older Windows operating systems. Zimbra is an example of such mail server solutions with its support for older 32-bit systems. Although, the development of Zimbra Desktop has been discontinued since October 2019.
Another mail server solution that probably will have the least problems on an older Windows 8 or 7, is Apache James. Since this mail server is based on Java and runs on JVM, it is platform-independent and if you are running JVM 6 or above, it should work just fine on your Windows 8.1, Windows 8, or Windows 7 system.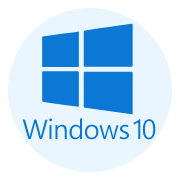 Windows 10 VPS Hosting
Get yourself an efficient Windows 10 VPS for remote desktop, at the cheapest price out there. FREE Windows 10 running on NVMe SSD storage and high-speed internet.
Check Out Windows 10 VPS Plans
A Comparison of Best Mail Servers for Windows
Nearly all mail server software supports the trio of POP3, IMAP, and SMTP. But there are various other features that may come into consideration when you are choosing the best mail server solution for you to run on Windows OS.
In the table below, we are going to list and compare different features of the mentioned free mail server solutions for Windows:
Mail Server
Features
SMTP
POP3
IMAP
JMAP
IMAP IDLE


SMTP over TLS
Apache James
Yes
Yes
Yes
Yes
Yes
Yes
Axigen
Yes
Yes
Yes
?
Yes
Yes
FirstClass
Yes
Yes
Yes
?
?
Yes
Hmail Server
Yes
Yes
Yes
?
Yes
Yes
Zimbra
Yes
Yes
Yes
?
Yes
Yes
MailEnable
Yes
Yes
Yes
?
Yes
Yes
More Features:
Mail Server
Features
POP over TLS
IPv6
SSL
Webmail
ActiveSync
Apache James
Yes
?
Yes
No
No
Axigen
Yes
Yes
Yes
Ajax, Basic & Mobile
Yes
FirstClass
Yes
?
Yes
Yes
Yes
Hmail Server
Yes
Yes
Yes
Yes
No
Zimbra
Yes
Yes
Yes
Yes
Yes
MailEnable
?
?
Yes
Yes
?
Conclusion
Any good mail server for windows should support the most basic email protocols, meaning SMTP for sending email, and IMAP and/or POP3 for receiving or reading emails.
Other important features include support for secured connection, meaning SSL encryption, SMTP over TLS, and POP ever TLS. An anti-spam system capable of blocking most spam emails will save you a lot of time of effort sifting through emails to throw away unwanted ones.
Additional features such as a calendar and address book could be great extras if your other requirements are already met. Support for UTF8 is great when you are going to have correspondence in non-Latin languages. In the end, it is up to you to choose the best Windows mail server from the list we have provided.