If you're into E-sports, you definitely have heard of Minecraft! With an active user community bigger than the population of Germany and France combined (130 million), Minecraft shapes the future of online gaming. To so many gamers, winning on Minecraft means more than just winning a simple game; it's gaining a reputation in their community. That's why a high-performance and reliable resource to host the game is vital. 
VPS servers have proved themselves for numerous online services such as Forex trading and regular web hosting, but their potential doesn't stop there as they are also an ideal option to host your Minecraft world! This blog tells you how to set up a Minecraft VPS hosting and which service providers offer you the best plan for it.
What is Minecraft?
 Minecraft is, in fact, the modern-day version of a classic that is still on-trend. It's actually more in demand than virtual Lego! That might not be accurate, though, as Minecraft has become so popular that there's even an entire Lego theme of it! 
Its simplistic graphics coupled with straightforward gameplay that still allows a great deal of innovation has made this game boost in popularity.
Thanks to Minecraft's supportive fan base, it can push out onto virtually all digital platforms, ranging from regular desktop computers to smartphones and cutting-edge consoles. Nowadays, Minecraft is available in plain vanilla, or many customs build that fans and developers have created. This has been a very successful trend, and it has spread to other creative multiplayer games, including the so-called Virtual TableTop (VTT) games that let you remotely host and play board games with friends.


Get Your Game Face ON
Impress your friends on game night or just start a commercial multiplayer server for Minecraft, Virtual TableTop games, and more!
Get Your Game Server
Multiplayer Mode In Minecraft 
Although gamers can play Minecraft solo, one of its main attractions is a multiplayer mode, allowing users to engage with each other. That can result in many things depending on the environment. 
For instance, players can decide to wage war, run co-op quests, or simply co-exist in peace on their own tiny plots of virtual land. In the multiplayer mode, you'll find four main options; 
Playing on a Local Area Network (LAN)

A LAN connects a group of players in a smaller (more localized) space, like linking a few players in a room is considered a LAN.

Minecraft Realms

Minecraft designers created the Realms concept to allow players to host Minecraft games via the service quickly. It's subscription-based, on top of the cost of Minecraft.

Split Screen

That's for consoles only and allows up to four users to play Minecraft alongside a single screen.

Online Server

That's the most interesting of all and involves a user actually setting up an entirely online environment from scratch to host Minecraft games. The game host will rent server space from a web hosting company for this purpose.
What is Minecraft VPS Hosting?
With its distinctly bright, blocky style, Minecraft has become iconic across the globe. Its popularisation can be primarily attributed to massive real-life and online communities. Also, so many mods that exist for it are crucial in making it the best video game of all time.
With PC, VR, console, and even smartphones, the game is so easily accessible and offers the players freedom in how they play it, no matter if they are casual or avid gamers.
While many users enjoy playing on publicly accessible servers, private gaming servers are getting more and more popular every day for the gamers who want to isolate a world, build it with their close friends, and play by their own set of rules.
VPS (abbreviation for virtual private server) is a fully isolated virtual server based on a dedicated server. Each VPS hosting is allocated a set portion of the server's hardware resources. VPS is practically the cost-effective equivalent to a dedicated server. That might sound like renting an apartment rather than a whole house to you.


Get Your Game Face ON
Impress your friends on game night or just start a commercial multiplayer server for Minecraft, Virtual TableTop games, and more!
Get Your Game Server
5 benefits of Minecraft server hosting
So, now you think about what benefits a Minecraft VPS hosting will have for you and how to find yourself the best one? 
1- You're Free To Choose Mods
If you've ever tried to join an online game and gotten frustrated because the version you're on doesn't have certain mods-enabled, it can be disappointing.
The required plugins might even be easily available, just out of your reach. By having your own Minecraft servers, you get a free choice of what to install.
2- Build Your Own Community
We are social creatures, and while it can be much fun to be with friends, time doesn't always permit it. Luckily the digital world removes distance, and Minecraft can be an excellent way to create a small community of you and your closest friends. Your world within the world.
Also Read: How to set up Teamspeak server on Windows?
3- Your House, Your Rules
Generally, in large gaming communities, rules are often created to benefit the majority. If you host your own Minecraft VPS hosting, you'll only need to set rules that will apply to your little group. So feel free to set the rules as you go!
4- Use It As a Teaching Tool
If you're a teacher, you'll be able to take massive advantage of Minecraft as an incredible teaching asset. Think of social experiments and teach young minds the importance of behavioral aspects and decision-making, all in a fun-filled platform that supports them in building and exploring.
So to be a productive and cool teacher to your students, consider Minecraft server hosting as less of a time-wasting online game and more of potential if used creatively.
5- Make Money With Minecraft VPS
Hosting Minecraft VPS can get pretty expensive over the long run, especially if you're hosting a more significant number of players. The cost of hosting servers will be high. Still, Minecraft is under license from Microsoft, so it understands the costs that need to be covered.
That's why Microsoft has made some permissions, opening avenues through which you can offset costs. You can even monetize your free Minecraft server hosting by in-game advertising, setting up web stores, and more.
How to set up Minecraft hosting on VPS?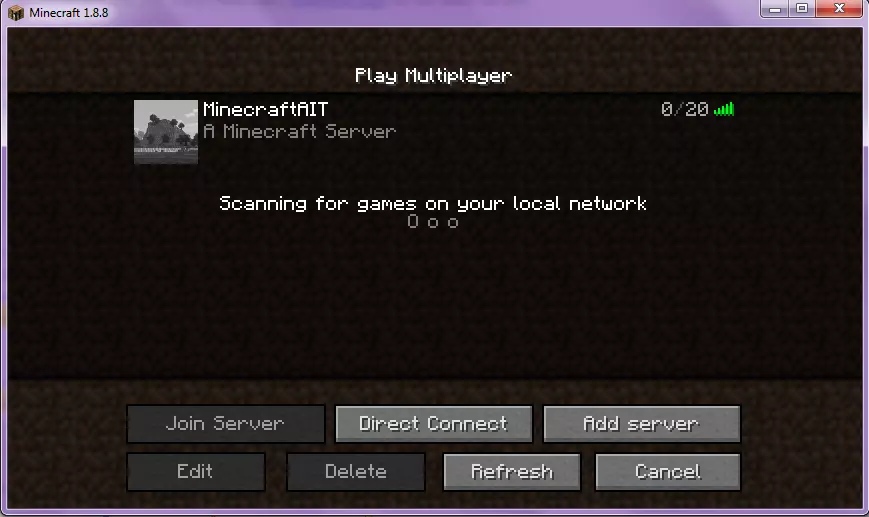 Hosting your own Minecraft VPS server might seem a bit challenging at first if you lack a technical background in SSH command. Still, everything you need is a few basic lines to learn how to make a Minecraft server hosting and have online fun with your friends together.
In the following, we'll take you through all the essential steps to how to host a Minecraft server with just a few simple SSH commands!
Are you ready? Let's go!
Step 1: Find The Suitable Configuration for Your Minecraft VPS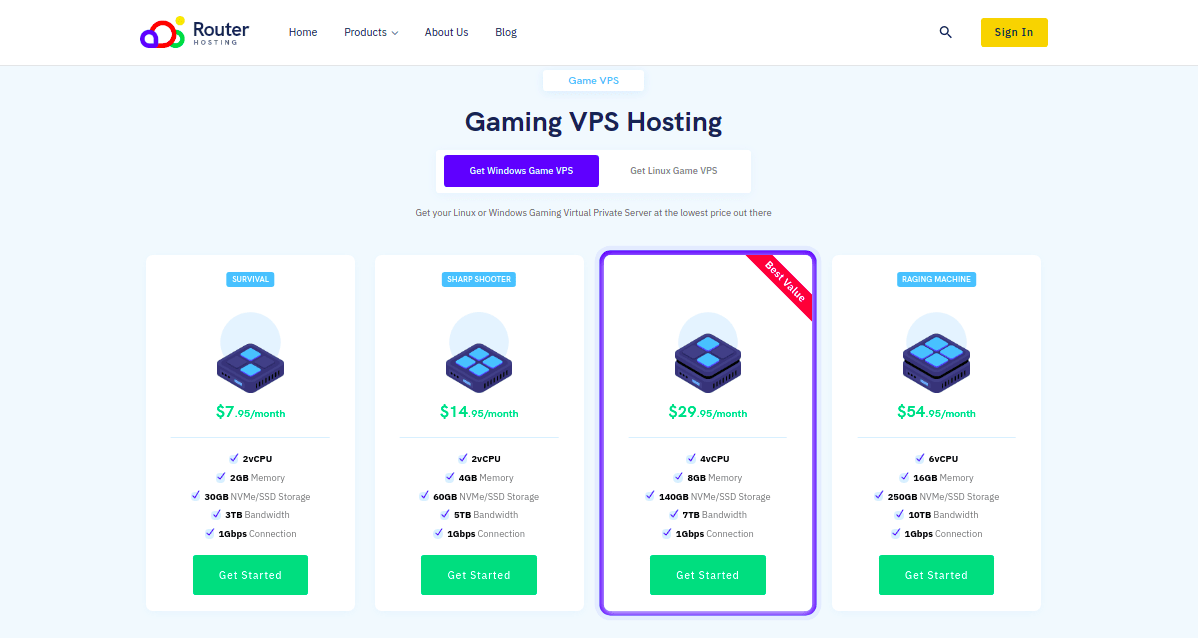 For hosting a game with up to 24 players, Minecraft recommends you to get a VPS server with 1.5GB RAM and at least 15GB of storage space. Consider the number of players, world-size, and game upgradability (add-ons, plug-ins, texture packs, etc.) before choosing an appropriate Minecraft VPS configuration.
So before getting into how to create a Minecraft server, you should find the plan that fits your needs and budget.
Step 2: Install PuTTY and Log In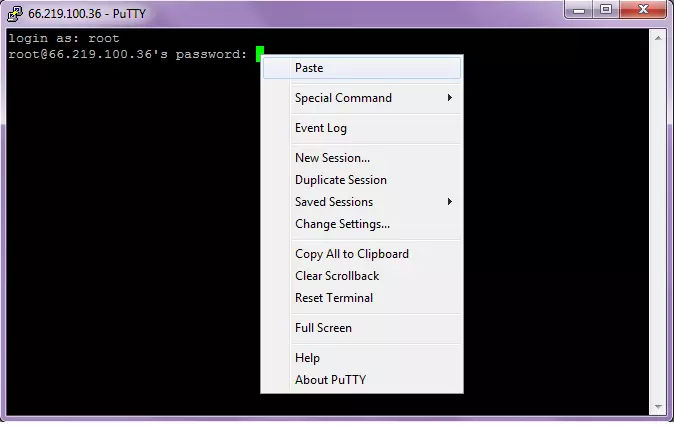 After you've found out the best configuration for your Minecraft VPS hosting, you will need to install an SSH client to access it. PuTTY is a terminal simulator, and you can click here to install it.
Enter your Minecraft server's IP address in PuTTY. Then PuTTY will attempt to authenticate. After PuTTy checks the IP address, you'll be directed to the PuTTy log-on screen. Here, you'll enter your username provided by your VPS host and your password.
Note: As a security measure, PuTTY does not show your password as you're typing it. To paste your password, press CTRL + Right Click to paste it from the clipboard, then hit Enter.
Also Read: Fixing Log4J in Minecraft Server
Step 3: You Need to Install Java
In the next step in the process of Minecraft server setup, you should install the Open Java Development Kit on your Minecraft VPS server because Minecraft runs on Java. You'll need Root access to download Java. Fortunately, all of AIT's VPS solutions come with full root access.
Now, install the Java OpenJDK 8 by entering the following command:
yum install java-1.8.0-openjdk
Step 4: Now Install the Minecraft
Establish a Directory
Without a GUI control panel, folders and files can get easily lost and disorganized. But browsing and editing files with SSH is pretty straightforward and only needs a bit of practice. You should create a directory for all Minecraft-related files by the following command:
mkdir –p Games/Minecraft
This command creates a "Minecraft" folder in a "Games" folder. You can browse that folder with the command below:
cd /Games/Minecraft
There are some other beneficial commands you can use, including:
ls

to list the directory of a specific folder;




cd

to change directories;

cd ..

to go up one directory; and




mv file.extnewfile.ext

to rename a file (this renames "file".ext to "newfile".ext).
Install Minecraft jar
Now you need to install Minecraft on your VPS server! The newest Minecraft Server version is 1.8.8. But don't forget to check the official webpage for the latest updates. To install and Minecraft server download, enter the following command:
Wget 

https://s3.amazonaws.com/Minecraft.Download/versions/1.8.8/Minecraft_server.1.8.8.jar
Enter the command below to start the server:
java -Xmx1024M -Xms1024M -Djava.net.preferIPv4Stack=true -jar Minecraft_server.1.8.8.jar.jar nogui
Here, you might get a notification asking you to accept EULA before starting your Minecraft VPS hosting. To do that, you need to change " to " in the eula.txt file in the Install folder with the following command:
echo 'eula-true'>eula.txt

Step 5: You Should Configure the Server and Ports
Opening 25565 port
The Minecraft VPS server is almost ready to go, but for players to connect to it, you should open the 25565 port with the following commands:
firewall-cmd --zone=public --add-port=25565/tcp --permanent




firewall-cmd --reload
How To Configure the Server
The "server.properties" file has all Minecraft game settings and variables that you might want to tweak. That includes your Minecraft world's name, welcome message, the world size, and the number of players you allow to participate in the game. But don't forget about your server's IP.
Use the command below to edit this file:
vi server.properties
Press "i" to enter Insert mode that lets you browse with arrow keys and edit things the way you like. Look for "server-ip," then enter the IP of your vanilla Minecraft server. Or, you can use the domain name on which the Minecraft server is hosted. 
In such cases, the players can connect to your Minecraft world by "www.yourdomain.com:25565."
If you want to save and exit Insert mode, press Escape, then type:
:wq
Install The Screen
And Finally, all should be ready now to launch the Minecraft VPS hosting and allow you to host your first game with your friends. But logging out of the PuTTy session can also stop the Minecraft session, and you most probably don't want that. 
In this case, you need to install Screen.
Its commands allow you to manage several SSH processes at one time independently. That will enable you to keep your Minecraft server running, even after ending your VPS session.
To install Screen, use the following command:
yum –y install screen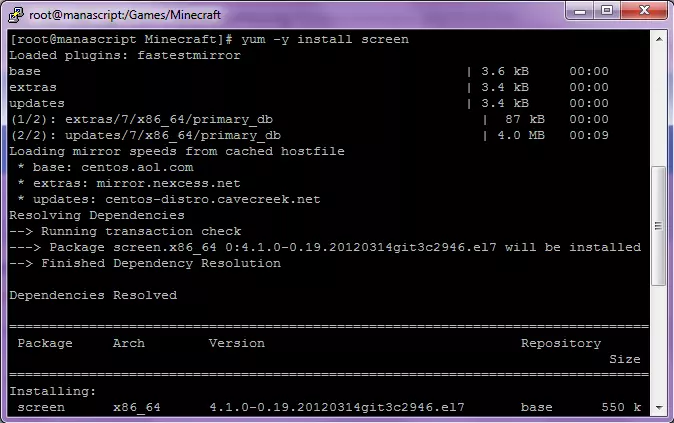 Now you can launch the Minecraft VPS server on a screen with the command below:
screen java -Xmx1024M -Xms1024M -Djava.net.preferIPv4Stack=true -jar Minecraft_server.1.8.8.jar.jar nogui
Your Minecraft VPS server is now live and running on a screen. You should see something like this: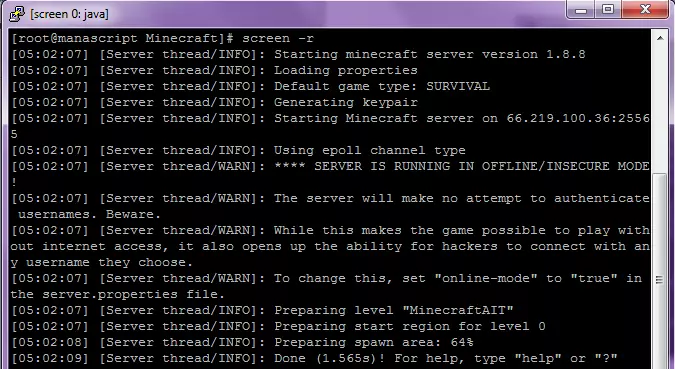 Step 6: Done!
Now you've got a Minecraft world ahead to build and enjoy with your fellow online gamers with a smooth, safe, and high-performance server hosting for Minecraft.
The Best Minecraft VPS Providers in 2022
Here are the Top three Minecraft VPS providers that you can check out their plans:
1- Cloudzy

Enjoy online gaming with high-performance Minecraft VPS servers from Cloudzy's with gaming servers for Windows and Linux. Cloudzy offers you a Gaming VPS hosting solution with ultra-high bandwidth, NVMe storage, and 1 Gbps connection speeds at unbeatable prices! The basic plans start with just $7.95/Month.
Cloudzy provides next-generation VPS servers at 14+ global data centers with the lowest possible latency. They have more than 30 games available on offer at no extra charge. That means users can easily set up and deploy their own gaming server for Minecraft, ARK, Rust, Interstellar Rift, Counter-Strike, L4D2, and many other titles.
Ensure a high-speed, zero-lag gaming experience with their top-tier infrastructure turbocharged by NVMe SSD and KVM technology. Their intelligent firewall and DDoS protection add safety and comfort to your online gaming experience. You'll appreciate this security-minded hosting provider more than ever, considering the recent Log4J exploit scandal and the Andorra ISP DDoS attack at the SquidCraft Games Minecraft tournament. If you choose Cloudzy to host your online games, you'll have cutting-edge hardware and zero-contention resource allocation at the palm of your hand.
Cloudzy offers the best Minecraft server hosting for all the online gamers living all over the world, with numerous server locations all over North America, Europe, and East Asia.
2- HostHavoc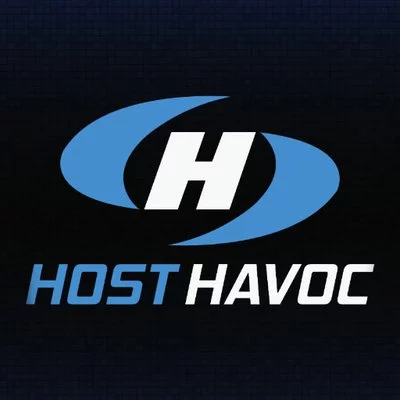 HostHavoc is a famous brand for in-game VPS hosting. Their gaming VPS servers consist of advanced features, and custom tools maintained actively with the mod and game updates.
The users have the option to choose from more than 25 games with HostHavoc, such as Garry's Mod, Insurgency: Sandstorm, Minecraft, PixARK, Rust, Space, ARK: Survival Evolved, 7 Days to Die, Arma 3, Counter-Strike: GO, Engineers, Squad, Terraria. HostHavoc offers an instant setup for the users' preferred game servers to help them get started quickly.
The gaming VPS servers offer powerful performance as a result of NVMe SSDs along with high-grade hardware. Users can have complete control of their game server with easy management, advanced settings, effortless configuration, and full FTP access.
With HostHavoc, online gamers can switch between games at any time to discover new games without paying any extra money. This company features Steam workshop availability and supports plugins, multiple mods, and 3rd-party APIs. They have 10 data center locations in 3 continents with a carefully established high-capacity network.
3- Ggservers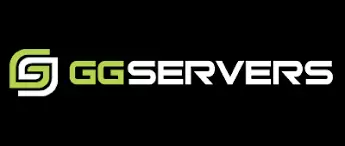 GGSERVER's dedicated servers deliver better performance and stability for online gaming. GGSERVER provides gaming VPS servers for multiple games and software such as Minecraft, Counter-Strike, Mumble, TeamSpeak, Rust, Ark, Arma, Garry's Mod, L4D2, and Team Fortress.
Their servers are based on third-generation AMD Ryzen processors with ZEN-2 architectures designed to help the free gaming experience for online users. With these servers, users can manage active video and image processing, similar functions, and multiplayer playback.
GGSERVER provides robust anti-DDoS protection across all its servers, able to avoid service downtime. Unlike standard security solutions, it complies with UDP traffic for audio and video files and video games and updates both egress and ingress traffic. Their game servers can display a maximum of 1GB / s bandwidth to perform seamless operations without compromising performance.
GGSERVER has a wide range of data centers around the world that offer you the option to rent the nearest game server to your location to ensure you feel the least delay.


Get Your Game Face ON
Impress your friends on game night or just start a commercial multiplayer server for Minecraft, Virtual TableTop games, and more!
Get Your Game Server
Conclusion
By choosing a Minecraft VPS hosting, you'll have the option to choose between various modes, build your own community, set rules as you go, enhance your gaming skills and make money by online gaming! VPS servers offer you high performance at fair prices, so they can be an excellent option to have a flawless online gaming experience.
FAQ
Can I upgrade or downgrade my VPS server?
Of course, you can! You can do that anytime and pay only the difference.
Can I use VPS for purposes other than online gaming?
The sky is the limit! You can use a virtual private server for any online presence that heavily relies on speed, safety, and response, such as Forex VPS hosting.
Can I play in my already-existing Minecraft world?
Sure you can! Simply upload the file onto the server play in your own world, this time with far better speed and performance.
Should I get a VPS or a dedicated server for Minecraft hosting?
Unless you plan on inviting about 100 gamers to play at once, you should definitely get a VPS. A dedicated server is great, it's got more resources, and it's all yours. It is also expensive as heck and the truth is you won't find much use for the majority of the resources you've paid for. A VPS is much better since you only pay for what you can use and also run a high-quality Minecraft server.
Is hosting your own Minecraft server worth it?
Well, it depends on what you mean by being "worth it." Some people want their own Minecraft server to have fun with their friends and co-players in their own way, with their own rules and mods. So, for them, the gaming experience is definitely worth it. Others launch commercial Minecraft servers that cater to pro gamers with special mods and attractive gameplay. For them, monetization makes self-hosting Minecraft worth it. So, all in all, I would say "yes," but you should know what you want from your Minecraft server.