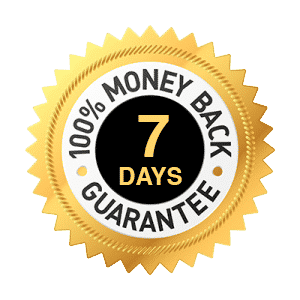 Full Refund with Our 7-Day Money-Back Guarantee
We want you to be happy — we really do! And we're pretty confident that we have what it takes to offer you the best VPS hosting experience ever. That's why we provide a 7-Day Money-Back Guarantee for all our customers. If you're not satisfied with our services in any way, just let us know and we'll give you a full refund.
Purchase a plan from our wide array of VPS hosting solutions at zero risks with our full refund policy. You'll have 7 days to test our service quality and performance to your heart's content and if you're not satisfied with any aspect of it, you'll only have to let us know.
Having Problems with Your VPS?
Before deciding to call it quits, it may be worth your while to take a look at our Knowledge Base articles. The problems you're experiencing may just be readily resolved config issues. Can't find what you're looking for in our tutorials and FAQs? Then call our 24/7 customer support staff, ready to answer any questions you may have and help you get those pesky problems out of the way.
If you're still not satisfied for any reason, we'll be happy to give you a full refund according to our 7-Day Money-Back Guarantee. That's how confident we are in our services!