High-Performance VPS at the Most Affordable Prices
Free OS. Unbeatable Prices. Quality Connectivity
More than 15 Locations All Over the World
Choose Whatever Location Best Suits Your Business: Get a VPS Closer to Your Users, Remove Latency
Buying VPS Server Hosting
A Virtual Private Server (VPS) is a type of hosting that combines the security, privacy, and performance of dedicated physical servers with the affordable prices of shared hosting. Using Kernel-based Virtualization, we turn one physical server into a few VPS instances called "tenants." Each of these tenants is completely isolated from the others, and the resources it can access are predetermined. That means all your data is your own and that your server won't have to compete for resources you've paid for. However, unlike a dedicated server, you only get the resources you need, so it ends up costing only a fraction of the cost.
Guaranteed Uptime
Reliable, stable connectivity with our guaranteed 5 Nines Uptime.
High-Spec Infrastructure
Servers on top-tier infrastructure ensure your workload is processed smoothly and on time.
Zero Resource Contention
Optimized Server Solutions providing ultimate hosting isolation and zero resource contention.
Worldwide Data Centers
Servers located at 15 strategic locations around the globe.
Risk-Free
We offer you 7-days moneyback guarantee, in case you didn't like your service.
24/7 Caring Support
Your work is important. We know that and we care -- and so does our customer support.
Why You Should Buy VPS from Cloudzy?
Choosing a VPS hosting provider is never easy. A lot of our clients have switched providers two or three times before they gave us a chance. Some providers advertise features they don't actually deliver, and others will offer low-performance servers just to keep their prices on the cheap end. Cloudzy, however, is committed to providing high-performance VPS hosting with decent quality at reasonable prices. We have more than ten thousand satisfied and returning customers and stellar reviews. Plus, you can always ask for a full refund with our 7-day money-back guarantee when you buy VPS from Cloudzy.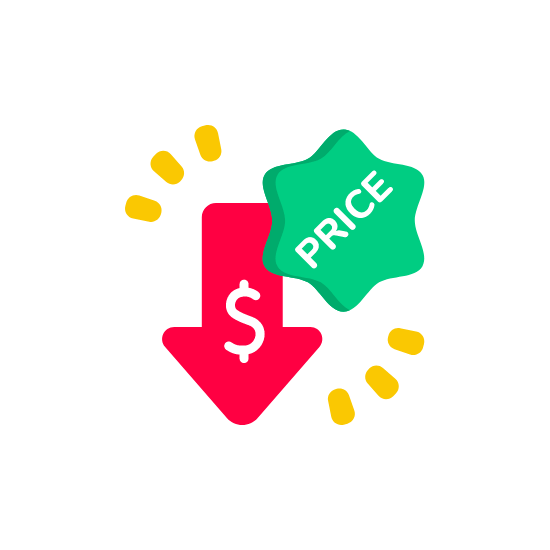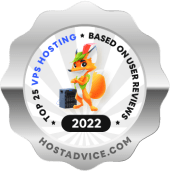 You can count on us to provide you with the best hosting solutions possible. Our primary mission here is to bring you the most convenient way to use hosting services, with decent quality at a reasonable price, great performance, guaranteed uptime, and security and we have reached this goal until now; Cloudzy has been awarded for being one of the Top 25 VPS Hosting providers by Hostadvice.
Why Should I Buy VPS: VPS Use Cases
One of the most immediately obvious use cases for a VPS is to host your website. Every website needs a server, basically a computer that sends the website data to the computers asking for it. Naturally, a slower server will mean a slower website, which people need to wait for long. Technically, of course, most of your would-be visitors will never see the website anyway since, according to data, people won't wait for more than a couple of seconds for a website to load. So, picking the server and its resources is critical to hosting a successful website.
Of course, VPS is not the only hosting method you can choose to host your website. Some choose to get "shared hosting" to do the job. Shared hosting is a cheaper hosting type where a lot of websites are running on the resources of a single physical server. Unlike a VPS, however, there is no way to stop your neighbors from taking up your bandwidth, memory, or processing power. So, reliable performance is the first thing out the window in shared hosting. The problems only compound if you value some privacy and security for your website. All of these are reasons why it makes more sense to go with a VPS, especially since the prices are not that different.
Trading is nothing if not competitive and you're not seriously trading if you're not "in it to win it." But that also means you can't ignore anything that gives you a potential edge over your rival traders or any handicaps you may be experiencing. That's why the right trading tools are critical to success. It's hard to exaggerate how vital latency and slippage are to trading. The lag between the time you place your buy/sell order and the moment that order is executed by the broker can change things considerably, especially in scalping and automated trading. The only way to ensure minimal latency is to use a Forex VPS. With 14 data centers at strategic hubs of international finance, Cloudzy's Forex VPS can get you minimal latency connection to your broker, no matter where they are.
A game server is a tool that lets you and your friends play online and in multiplayer mode. Some games only allow you to use the company's own servers, playing according to their rules. However, some games support self-hosting on your own gaming server, including Minecraft, Foundry VTT, Unknown Player's BattleGrounds, etc. Because the server itself doesn't need to actually run the games but only handle transferring player data, a VPS is an ideal solution for creating an affordable but high-performance game server. Minecraft VPS is a very popular example of this use case. With NVMe storage and DDR4 RAMs, Cloudzy's VPS solutions are more than a match for any number of players.
Web hosting control panels are ideal tools for people new to websites and servers. If you want to use a control panel like Plesk, DirectAdmin, or the more popular cPanel, you should buy VPS from Cloudzy. We have unique plans for cPanel VPS, Plesk VPS, and DirectAdmin VPS. You can also get a Linux VPS to install other Linux-based control panels, like the open-source Webmin.
For freelancers, employees, and many others, a Remote Desktop Server is indispensable. A VPS can be combined with a non-server edition of Windows to create the ultimate RDP server. Of course, with our ultrahigh bandwidth, you'd have no trouble using your favorite apps remotely.
Linux VPS plans are a great idea for creating your own app development and testing environment. From setting up a portable IDE server to testing and deploying web apps, Linux-based virtual servers are perfect for coders.
Available Operating Systems for VPS
If you buy VPS from Cloudzy, you'll get a free Windows of your choice. So, if you're more comfortable hosting websites using a Windows server or need to use Windows-based software, Cloudzy's free Windows is a great bonus. You can ask for a Windows Server edition, including Windows Server 2022 and Windows Server 2019. If hosting is not your thing, you can always ask for non-server editions like Windows 10, Windows 8 or even the brand new Windows 11.
Windows Server 2022

Windows 11

Windows 10

Windows Server 2019

Windows Server 2016

Windows 8

Windows 7

Windows Server 2012
We offer a diverse selection of Linux distros on offer, and you can choose to get any one of them on your Cloudzy VPS. Some major distros, like Debian, Ubuntu, and CentOS are available as one-click installs that can be used again and again. Other distros (like Arch Linux, or Kali Linux) are actually preferable because of their customizability. With our direct root access, you can run their installation yourself, getting just the packages and components you want.
CentOS VPS

Ubuntu VPS

Debian VPS

FreeBSD VPS

Kali VPS

Gentoo VPS

ClearOS VPS

OpenSUSE VPS
Slackware VPS

Scientific Linux VPS

Fedora VPS

Arch Linux VPS

Linux Mint VPS

CloudLinux VPS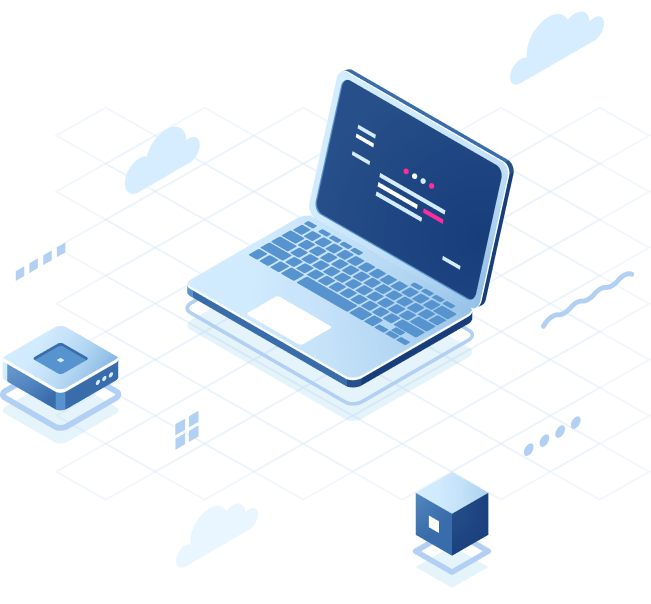 Naturally, not all VPS providers offer the same operating systems for their VPS plans. Some may provide a few extra distros and Windows editions but most providers only deliver Windows 10, Windows 8, and popular distros like Debian. Buy VPS from Cloudzy, however, and you'll have your pick of any Windows edition or major Linux distro.
What Our Clients Have to Say

I have told my friends and I may as well tell anybody else looking to get a fine VPS for really cheap: give Cloudzy a try and you'll be smitten! I don't think there I could've found anything better. Quality? Great! Support? Outstanding! Prices? Get outta here!

This is the first time I have bought a VPS so I don't have experience with other providers and I don't think I will. Because Cloudzy has everything I need and they ask for a very low price for their VPS. I think I was lucky to find it.

There's not much to say about Cloudzy except "they kick serious ass!" Wicked service, guys, thank you.
Find the VPS Solution that Suits Your Needs
Take a look at our wide selection of VPS hosting solutions and find the one that will really synergize with your company. You can always contact us and we'll help you find the plan you need to make your business a success. Get your VPS Solution right now!
What is VPS Hosting?
It's a type of hosting that combines the benefits of dedicated hosting with the affordability of shared hosting.
How much do I have to pay for a Windows Server 2019 license?
Nothing at all! We provide our VPS operating systems entirely for free and that includes whatever Windows version you want. Get Windows Server 2012, 2016, or 2019 for your VPS or go for Windows 10 Enterprise -- it's on us!
Do you provide a free trial VPS?
No we don't. We do, however, offer a 7-Day Money-Back Guarantee. If you're not satisfied with our affordable VPS services in any way, just let us know and we'll give you a full refund -- that's how confident we are in our quality of service and in our ability to please our customers.
I want to stay anonymous. Can I pay with Bitcoin?
Definitely. We value your right to privacy and support payment with Bitcoin and other major cryptocurrencies.
What if I want to pay with PayPal?
No problem! We support online payment systems like PayPal and PerfectMoney so you can pay for your low cost VPS with either one.
Do you accept American Express?
Of course! You can pay for your favorite cheap VPS hosting plan with your favorite credit card. We accept payment with all major credit cards, including Visa, Mastercard, and American Express.
Can I buy VPS and pay for it with Ethereum?
Of course! We support payment with all major cryptocurrencies, including Ethereum.
How long does it take you to deliver my VPS?
Almost no time at all. After you buy cheap VPS and payment is confirmed, your VPS will be instantly activated. You'll receive an automatic email with details on how to connect to your VPS. Please don't share the information with anyone.
Can I pay with Ethereum?
Sure. You can buy cheap VPS using any cryptocurrency, including Ethereum.
I've paid with Bitcoin but my invoice says "unpaid." Why?
Unfortunately, when you buy VPS server using crypto, payment confirmation takes a little longer. You should be able to enjoy our powerful yet affordable VPS very soon. If your invoice still says "unpaid" in 10-15 minutes, please contact our 24/7 customer support staff and we'll get things squared up.
Can I upgrade my plan later on?
You bet! You select any plan to buy VPS hosting and if at any time you need more resources, you can always scale up. Just write us a ticket and you'll be set.
I want an OS not listed on your website. What should I do?
Our affordable VPS plans come with a free operating system of your choice, and we mean that. In the unlikely event that you can't find what you want, simply send us a ticket and we can get you whatever operating system you want. Or you can install it yourself by mounting the ISO file and doing the installation remotely.
Pay with Ease
We accept payment with Bitcoin,
PayPal, PerfectMoney, and all your
favorite credit cards -- and more…
7-Days Money Back Guarantee
You'll have Nothing to Worry About.
Get Started Now