Forex VPS - MetaTrader (MT4/MT5) Supported
Trader Plans
SuperTrader Plans
Free Setup Forex VPS - No Contract
Forex VPS Hosting at Key Strategic Positions Near Major Brokers
Ensure Minimal Latency Trades – Get a Forex VPS Close to Your Broker – 15 Global Servers at Strategic Locations
Unleash your Trading Potential
Get ultrafast, minimal-latency Forex VPS hosting right next door to all the major brokers. Discover the considerable trading advantages of a secure, reliable VPS at the right location. With native MetaTrader support (MT4/MT5), our Forex VPS offers top-tier infrastructure, including NVMe storage, DDR4 RAMs, and a 1 Gbps Internet connection. Run multiple platforms for manual or automatic Forex trading.
Guaranteed Uptime
Reliable, stable connectivity with our guaranteed 5 Nines Uptime.
High-Spec Infrastructure
Servers on top-tier infrastructure ensure your workload is processed smoothly and on time.
Zero Resource Contention
Optimized Server Solutions providing ultimate hosting isolation and zero resource contention.
Worldwide Data Centers
Servers located at 15 strategic locations around the globe.
Risk-Free
We offer you 7-days moneyback guarantee, in case you didn't like your service.
24/7 Caring Support
Your work is important. We know that and we care -- and so does our customer support.
Note: If you are using the MT4 trading application (mt4 vps), please only choose Windows 2008 R2 as the application does not work properly on other versions of Windows.
What is Forex VPS Hosting?
Want to improve your Forex success? Starting to get into FX trading? Then our Forex VPS is precisely what you need. We offer ultrafast Forex VPS hosting on top-tier infrastructure, located at our extensively peered data centers in the most strategic locations around the globe. So get rid of latency and slippage once and for all and take control of every aspect of your transactions using our minimal-latency servers. Forex VPS hosting is also an ideal way to launch automated Forex robots. These smart trading bots, also known as Expert Advisors, need to run on a permanently available, high-performance system. That is why we have optimized our Forex VPS for maximum uptime (99.95%) and reliability. In addition, the latest server hardware, including NVMe storage and DDR4 RAMs, ensure your Forex VPS is up to the demands of deploying Expert Advisors.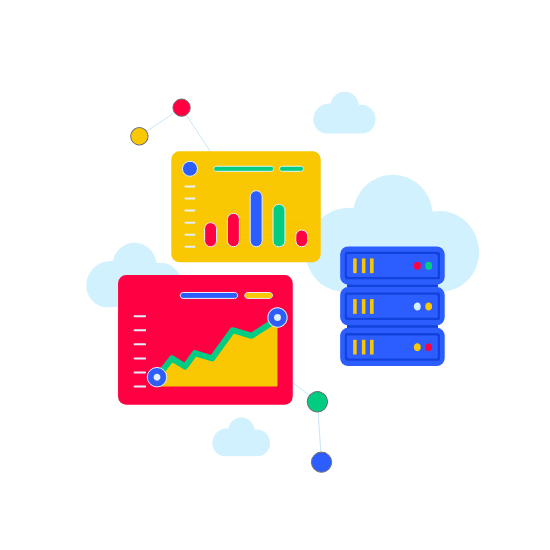 What Our Clients Have to Say

I'm not sure how I tolerated the previous Forex VPS provider I had. If I hadn't changed to Cloudzy's SuperTrader plans, I would still be unable to make a profit from my expert advisors.

I've been trading in Forex and stocks for a long time now and with all the recent automation, I've switched some of my portfolio to automated trading and I'm quite happy that I did. At first, I wanted to try [name removed] because they seemed trustworthy but when I heard from other traders about how awful their services really were, I decided to try other providers. At the start, I was skeptical about Cloudzy because of their low prices but their Forex VPS is very powerful. I recommend them to all fellow traders looking for good services at good prices.

When my broker told me to get a Forex Robot VPS, I had no idea what he meant and where I could get one. Luckily, I stumbled upon Cloudzy and I've been making better trades for three months. I have yet to experience a single moment of downtime. All I can say is "thank you, Cloudzy."
Find the VPS Solution that Suits Your Needs
Take a look at our wide selection of VPS hosting solutions and find the one that will really synergize with your company. You can always contact us and we'll help you find the plan you need to make your business a success. Get your VPS Solution right now!
Frequently Asked Questions | Forex VPS FAQ
What is Forex VPS Hosting?
Forex VPS is a Virtual Private Server optimized for Forex traders. Its primary aim is to provide minimal latency connections to various brokers.
Where are your Forex VPS servers located?
We have more than 15 data centers — located at the hubs of international finance, including New York City, Frankfurt, Singapore, and Los Angeles.
What is a Forex trading platform?
A Forex trading platform is an application that allows individual traders to place buy and sell orders with their brokers. MetaTrader (which we support) is perhaps the most famous trading platform.
Can I run multiple Forex trading platforms at the same time?
Of course. You can run any number of trading platform instances you want, but only if you have chosen the right VPS plan for your trading demands.
Can I run Expert Advisors on my Forex VPS?
Definitely! That's one of the primary functions of our Forex VPS. You can use MetaTrader or platforms to launch and manage multiple Expert Advisors.
Can I upgrade my Forex VPS plan later on?
Sure. If you want to increase the number of trading platforms or Expert Advisors you run simultaneously, you should consider scaling up to a better plan.
Can I get a free Forex VPS trial?
Sadly, we do not offer free trials at this point. We do, however, have a 7-day money-back guarantee that lets you buy your favorite plan without taking any risks.
Pay with Ease
We accept payment with Bitcoin,
PayPal, PerfectMoney, and all your
favorite credit cards -- and more…
7-Days Money Back Guarantee
You'll have Nothing to Worry About.
Get Started Now