Buy RDP : Reliable RDP VPS Server Hosting
Lightweight RDP Servers
Premium RDP VPS
Free Setup -- No Extra Charge
*In selected locations. Other locations may come with lower CPU speed and 1Gbps connection. Unless specified.
Affordable Remote Desktop Servers Located All Over the World
Choose Whatever Location Bests Suits Your Needs
Buy a Remote Desktop Server with Full Admin Access at 15 Strategic Locations
What Makes Our RDP Server
Solutions Stand Out?
We know Remote Desktop connection are meant to be stable and reliable, fast, and with minimal latency. That is what we strive to provide. Get the minimum hardware you require for a reliable server performance and RDP connection at the cheapest price out there. Windows included!
Guaranteed Uptime
Reliable, stable connectivity with our guaranteed 99.95% Uptime.
Zero Resource Contention
Optimized Remote Desktop Server Solutions providing ultimate hosting isolation and zero resource contention.
Dedicated Resources
Dedicated resources ensure you will never compete for computing time.
Numerous Server Locations
Servers located at 15 strategic locations around the globe.
Risk-Free
We offer you 7-days moneyback guarantee, in case you didn't like your service.
24/7 Caring Support
Your work is important. We know that and we care -- and so does our customer support.
Top-Tier, Remote Desktop VPS at Impossibly Low Prices
Remote Desktops that Rock!
Elegant and affordable Remote Desktop Servers around the world — Take command of your remote desktop with full admin access and secure connections. High-speed servers running on top-tier infrastructure featuring the Windows version of your choice, all at extremely affordable prices.
What's the Difference Between VPS and Remote Desktop Servers?
Well, they're basically the same since both involve a virtual server and both involve remote connections. There are some important differences when it comes to functionality, though. Usually, RDP accounts offered by hosting companies don't include administrator-level access (also called root access) since they're hosted on (often very crowded) servers but a VPS includes root access and SSH connectivity since it's an autonomous virtual environment. Here at Cloudzy, however, our Remote Desktop Server actually is a form of VPS, since it gives you full admin access, full isolation, and zero resource contention. But unlike a general-purpose VPS, which is usually used to host websites or web apps, our Remote Desktop Servers are precision-made for just one single purpose, to host an RDP server. That means you won't be paying extra for resources and services you won't need while avoiding shared hosting shortcomings.
Remote Desktop Protocol (RDP) is a Microsoft protocol you can use to remotely connect to another computer over the Internet. An RDP client software uses the protocol to connect to a Windows machine running the RDP server. There are various other software available for different operating systems, including numerous Linux distros, Mac, FreeBSD, or even mobile systems like iOS and Android.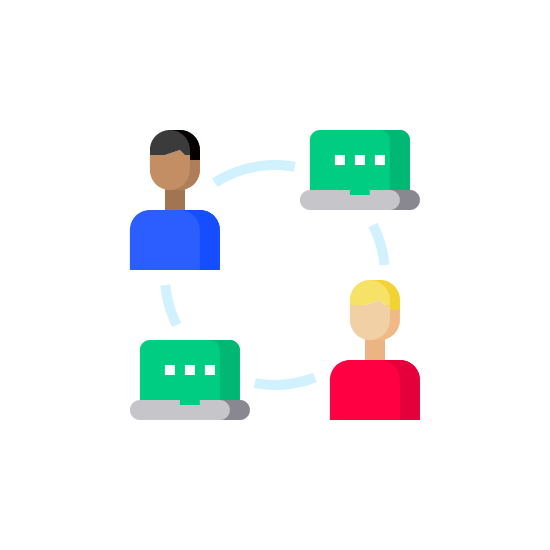 What is Remote Desktop Server Hosting?
Say, for whatever reason, you need to run your own Remote Desktop; what will you do? One way is to buy Windows hosting services, manually set up and configure the RDP server, and use it through your favorite client software. But what if you're not exactly the most experienced admin or a developer? Besides, a general-purpose hosting solution is not geared for RDP. There will be many features and resources you won't need or many that will be lacking. That's why we offer high-performance server solutions tailor-made for your remote desktop needs.
Cloudzy offers top-tier Remote Desktop Server Solutions hosted on the latest infrastructure at 15 global locations. With servers at strategic worldwide locations, you'll have guaranteed minimal latency and 99.95% uptime. Our proprietary allocation system ensures maximum server security and isolation, with zero resource contention. Pay for everything your way with Cloudzy's credit card, PayPal, and cryptocurrency payment options. We provide a wide array of plans with different resources for different budgets. This way, you'll be sure to find a plan that suits your needs and if you don't, you can always call us to arrange for a customized plan.
What Our Clients Have to Say

Ever liked something so much you just had to give them a good review? Well, that's how it is with me and Cloudzy. I got their RDP VPS and it was everything I wanted, but better! I just had to write and say how great an experience it was.

My business has never been more successful. When I decided to launch my own website, a friend suggested Cloudzy and I thought I would use their VPS for a month and see if it was okay. And it was. It was even better than just okay, it was amazing!

Using a powerful hosting environment is the key to providing proper services to your clients. That's what I've learned during my many years as an admin and among the current VPS hosting providers Cloudzy is the best choice for any hosting needs you may have.
Find the VPS Solution that Suits Your Needs
Take a look at our wide selection of VPS hosting solutions and find the one that will really synergize with your company. You can always contact us and we'll help you find the plan you need to make your business a success. Get your VPS Solution right now!
What is RDP?
Remote Desktop Protocol (RDP), also known as Remote Desktop Connection, is a way of network communication between two computers by means of a full graphic environment remotely. Microsoft developed RDP for conveying virtual network server data to clients with ease.
What is RDP used for?
RDP transfers data from a server to a user to access it remotely through a graphic user interface (GUI) medium. A Windows RDP hosting puts forwards access to a remote host, and it gives resources as though you use a far-off local computer.
What are the features of a Windows RDP?
With a Windows RDP, you're allowed to enter a remote host, as done remotely for sure, and access applications and desktops.
Is RDP different from VPS?
They're almost the same as long as RDP is a feature of a Windows VPS. The only difference is that RDP shares data with many clients, whilst VPS is a virtual private server.
Should I buy RDP over VPS?
Depending on your need, RDP is an excellent option if you're going to share information with someone in a GUI environment without permitting them to change important things. Nonetheless, VPS is a virtual private server that gives you a virtual spec to use as your Web Hosting tool.
How does RDP work?
The core concept of RDP is to transmit an output device like a monitor from a server to get the input methods like a mouse and keyboard from a client, then sending it again to the server. It's how you do your work with your local computer, whilst RDP is 100% remote.
How much is an RDP VPS?
Clearly distinct from the current marketplace, Cloudzy offers RDP at $7.95/month with first-rate resources ever possible! With its ample features, you're ready to boost your business approaches or even your own personal regards.
How can I buy a Windows RDP hosting? And when do I receive it?
We serve our clients with a wide range of choices to buy RDP. We appreciate your autonomy to get RDP online with an admin access server by way of buying RDP with a credit card and PayPal. You'll also receive your RDP service right away with instructions on how to go around with things!
Can I buy RDP with cryptocurrency?
Certainly! We offer RDP for sale that you can buy RDP with Bitcoin (BTC). If it suits you better, then why not buy RDP with cryptocurrency?
Why do you sell such a cheap Windows RDP? It's unbelievable!
We actually serve our clients with low-priced RDP, in preference to sell, because we believe that nowadays having an RDP Windows VPS is demanding on a number of cases like business facilities. We'd like to see your happy face with satisfaction.
Pay with Ease
We accept payment with Bitcoin,
PayPal, PerfectMoney, and all your
favorite credit cards -- and more…
7-Days Money Back Guarantee
You'll have Nothing to Worry About.
Get Started Now