Get Windows Game VPS
Get Linux Game VPS
Get your Linux or Windows Gaming Virtual Private Server at the lowest price out there
It's not simply cheap, it's cost-efficient. Even our most affordable starter plan provides you with enough high-quality hardware resources and reliable performance to meet all your needs. Get yours now at only $7.95 a month.
Get a Game Server Near You
Choose a location that suits you the best! You can get a Gaming VPS Server in 15 different locations.
Why Buy Cheap Gaming VPS from Cloudzy?
Get your very cheap hosting VPS wherever you want, from coast to coast in the US, at the hubs of bustling business in Europe, or in East Asia.
Virtual machines for different purposes, with reliable performance, great specs, ensured uptime and connectivity, at some of the most important cities in the world. All of that comes at the
cheapest price
out there.
Free Windows
or Linux included!
Guaranteed Uptime
Reliable, stable connectivity with our guaranteed 5 Nines Uptime.
High-Spec Infrastructure
Servers on top-tier infrastructure ensure your workload is processed smoothly and on time.
Zero Resource Contention
Optimized Server Solutions providing ultimate hosting isolation and zero resource contention.
Worldwide Data Centers
Servers located at 15 strategic locations around the globe.
Risk-Free
We offer you 7-days moneyback guarantee, in case you didn't like your service.
24/7 Caring Support
Your work is important. We know that and we care -- and so does our customer support.
Cloudzy
The Best Gaming Server Plans Around
Virtual Machines defined on powerful servers, with fast internet, fast storage, and fast setup. Run your Game Server with the speed and efficiency you need. We provide the best services on the best hardware, at reasonable prices.
With 13 years of experience providing VPS for different purposes, our Gaming VPS plans are tailored to a gamer's needs.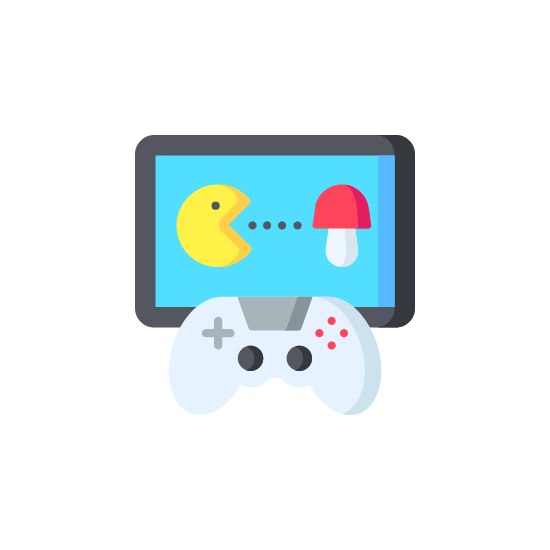 VPS Gaming with a Free Windows or Linux
Choose from different locations
Get access to a Game Virtual Private Server (Game VPS) with a FREE Windows of any
version or your desired distro of Linux.
Dedicated Resources Game VPS Servers
We share nothing. Our VPS machines with high-quality resources bring you the reliability, performance, security, and stability you want. All that, but at a cheap affordable price. Our US cluster includes 8 datacenters in New York City, Washington DC, Buffalo, Los Angeles – California, Phoenix – Arizona, Dallas – Texas, Seattle – Washington, and Pittsburg – Pennsylvania.
What Our Clients Have to Say
I have tried different VPS companies and I can say I am very satisfied with Cloudzy performance. They have treated me well and had a solid uptime and performance. I do recommend them A+.
Great Service, Very Reliable
Cloudzy provides fast and very reliable servers. They were very helpful when we were migrating from our old providers, quickly resolving any issues we have had. Thier support is great I can't recommend them highly enough!

Great customer support and good services at a good price
I have been using their services for about a year now, and except for a small issue, the service has worked very well all this time. Their customer service is very quick and good, and the price is good.
Find the VPS Solution that Suits Your Needs
Take a look at our wide selection of VPS hosting solutions and find the one that will really synergize with your company. You can always contact us and we'll help you find the plan you need to make your business a success. Get your VPS Solution right now!
What is a game server?
While single-player games run entirely on your own PC or gaming consoles, multi-player gaming needs a server. The server's job is to send and receive each player's data and coordinate them to make sure everyone is playing the same game together. It keeps the players in sync and essentially maintains a consistent and stable gaming experience for all users. In order to do that, a gaming server needs a lot of resources, especially bandwidth and low latency. We offer plenty of that in our affordable, high-performance Gaming VPS plans.
How much does a game server cost?
Now this one is a tough question as it really depends on what kind of game you're planning to host and how many players you're going to have. A game server is really all about resources like bandwidth, CPU, RAM, and hard drive. While Source-based games like Counter Strike may not require much bandwidth or memory, running your own Minecraft server will eat up about 2Mbps in bandwidth per user and a lot of your server's RAM space to boot. How many players you're expecting is also important as more players means more demand on your server's CPU. Luckily, Cloudzy plans offer all you need and more, with 1Gbps connections, SSD storage, and multi-core CPUs, you can guarantee your users an amazing gaming experience.
Is VPS hosting the proper option to run a game server?
Absolutely! Dedicated gaming servers are great but they can be very expensive. They're also not very flexible in terms of server locations, resources, or price. A VPS is a virtual private server, a sort of simulated server whose CPU, RAM, storage, and bandwidth can be assigned and changed easily and quickly. With a Gaming VPS, you can get exactly what you need for the kind of game server you want. No need to pay for extra features you won't really need. Plus, a VPS is much more affordable, something you should consider carefully, especially if it's your first time setting up a gaming server.
What are the requirements for a VPS game server?
A gaming server is responsible for sending, receiving, and processing a lot of data and it needs to do that quickly and efficiently. That's why it should have a very low latency or ping value, high-performance specs that can handle large amounts of data, and a considerable bandwidth. Bandwidth is of prime importance because it will be split between the players and if you plan on hosting a resource-intensive game like Minecraft or Call of Duty, then each player will take up a huge chunk of the bandwidth. That's why Cloudzy's amazing 1Gbps bandwidth, coupled with monster-grade specs at affordable prices is the right call for any gaming server.
How to keep your gaming VPS server secure?
When you buy one of our Gaming VPS plans, it is already equipped with the latest security protocols to make sure you and your users have a safe, secure gaming experience. There are always things to be done if you want to beef up your VPS security, however. Here are some simple steps to really make sure your server is secure: choose a really good password; update your server's OS; optimize your firewall policies; always keep up-to-date backups. Our Gaming VPS will protect you from malware and hackers so if you just follow these simple procedures, you'll be sure to have the safest server around.
Pay with Ease
We accept payment with Bitcoin,
PayPal, PerfectMoney, and all your
favorite credit cards -- and more…
7-Days Money Back Guarantee
You'll have Nothing to Worry About.
Get Started Now