Economic MikroTik VPS
Premium MikroTik VPS
Free Setup - No Contract
More than 15 Locations All Over the World
Choose Whatever Location Best Suits Your Business: Get a VPS Closer to Your Users, Remove Latency
Looking for MikroTik Server? Turn your server into a supercharged router and gateway! Use MikroTik VPS to set up your own Virtual Private Network (VPN), link your other servers into one, or a superior firewall for the rest of your network. The possibilities are endless.
Guaranteed Uptime
Reliable, stable connectivity with our guaranteed 5 Nines Uptime.
High-Spec Infrastructure
Servers on top-tier infrastructure ensure your workload is processed smoothly and on time.
Zero Resource Contention
Optimized Server Solutions providing ultimate hosting isolation and zero resource contention.
Worldwide Data Centers
Servers located at 15 strategic locations around the globe.
Risk-Free
We offer you 7-days moneyback guarantee, in case you didn't like your service.
24/7 Caring Support
Your work is important. We know that and we care -- and so does our customer support.
A Virtual Private Server that runs MikroTik's RouterOS, turning into a super-powered virtual router. Why would anyone do that? Because of the terrific networking capabilities that MikroTik RouterOS (and its open-source counterpart, OpenWrt) bring to the table. The most important use case for MikroTik VPS is setting up your own VPN server, creating a secure, private tunnel connecting your devices to the Internet and to your other resources. With top-tier infrastructure, featuring ultrafast NVMe storage, DDR4 RAMs, and a bandwidth of 1 Gbps, our MikroTik VPS can handle any workload, no matter how many devices are connecting to it.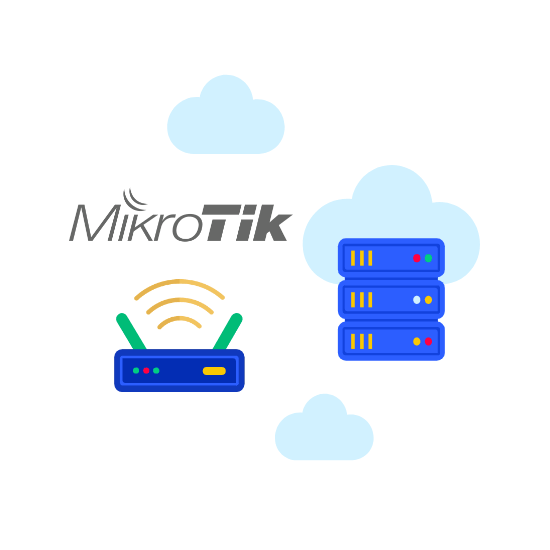 When to Choose MikroTik VPS
What Our Clients Have to Say
I have tried different VPS companies and I can say I am very satisfied with Cloudzy performance. They have treated me well and had a solid uptime and performance. I do recommend them A+.
Great Service, Very Reliable
Cloudzy provides fast and very reliable servers. They were very helpful when we were migrating from our old providers, quickly resolving any issues we have had. Thier support is great I can't recommend them highly enough!

Great customer support and good services at a good price
I have been using their services for about a year now, and except for a small issue, the service has worked very well all this time. Their customer service is very quick and good, and the price is good.
Find the VPS Solution that Suits Your Needs
Take a look at our wide selection of VPS hosting solutions and find the one that will really synergize with your company. You can always contact us and we'll help you find the plan you need to make your business a success. Get your VPS Solution right now!
What is MikroTik VPS?
MikroTik VPS is a Virtual Private Server that can be turned into a router using MikroTik's RouterOS. It is also more than that, because we have optimized the resources to fit the operating system and its use cases. Our MikroTik VPS is mainly intended for networking uses, including setting up a VPN server.
Where are your MikroTik VPS servers located?
We have more than 15 data centers — located at strategic points around the world, including data centers in New York City, Frankfurt, Singapore, and Los Angeles.
What Operating System will I be getting on my MikroTik VPS?
MikroTik offers its own operating system, RouterOS, and that is the operating system that we will implement on your server. There is also the specialized MikroTik Cloud Hosted Router VPS edition, which is further optimized for virtual servers and virtual machines. We select an optimized combination of OS and infrastructure to guarantee the high functionality of our MikroTik VPS solutions.
Do I have to buy a license for the RouterOS running on my MikroTik VPS?
Not immediately. We equip every MikroTik VPS plan with a RouterOS trial license that can help you decide whether it's worth buying a license for. Of course, you can always opt for the open-source alternative, OpenWrt. It matches all the capabilities of RouterOS and it's entirely free.
Can I upgrade my MikroTik VPS plan later on?
Of course! If you want to increase the number of VPN connections your MikroTik server can support simultaneously, you should consider scaling up to a better plan. We do, however, recommend starting with the Essential plan so you'll have enough resources to learn your way around and try some things out.
Can I get a free MikroTik VPS trial?
Unfortunately, we do not provide free trials at this point. We have, however, a 7-day money-back guarantee that lets you buy your favorite MikroTik VPS server plan with zero risks.
How to Install MikroTik CHR on my VPS?
Pay with Ease
We accept payment with Bitcoin,
PayPal, PerfectMoney, and all your
favorite credit cards -- and more…
7-Days Money Back Guarantee
You'll have Nothing to Worry About.
Get Started Now