In this guide, we want to show you how to Reload or Reinstall the VPS. You can re-install your VPS server's OS or change it to either Windows or Linux. You can freely choose any version of the Operating System you need.
How to Reload or Reinstall the VPS by Cloudzy?
this guide is a quick step-by-step walkthrough for reloading or reinstalling the VPS provided by Cloudzy. if you wish to enact a power cycle or your VPS is not responding, this how-to guide will help you. In this article, we will tell you how to reload or reinstall the VPS.
WARNING:  This permanently deletes all data stored on your VPS. Please make sure you have a backup of your data.
Step 1: First login to your Control Panel from:
https://support.cloudzy.com/clientarea.php
Then click on Services.
Click on the target VPS server which you want to reload the Operating System. (If you have multiple VPS servers, make sure you select the right VPS)

Step 2: Choose the 'Install' just like the screenshot below: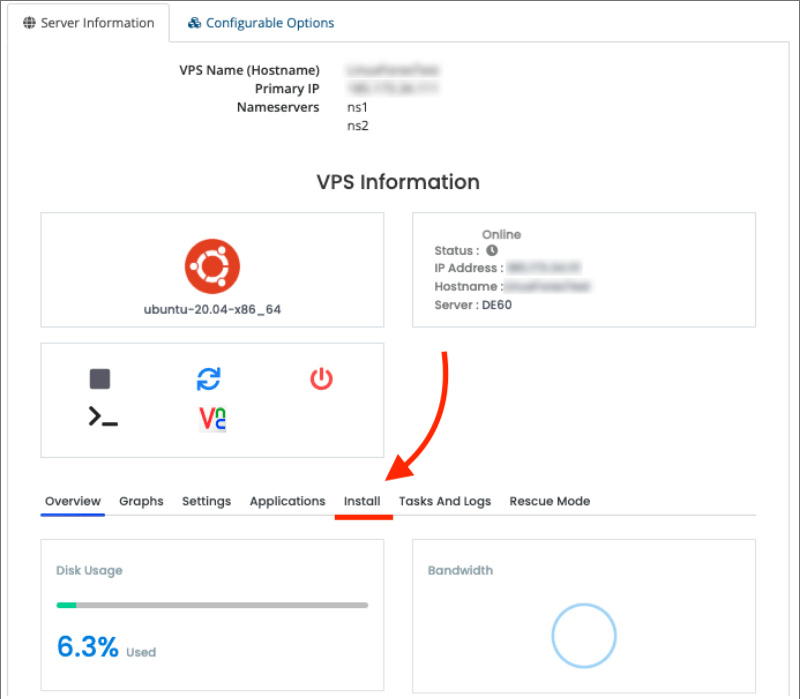 Step 3: Choose your desired Operating System. Choose a strong password (the password needs to include an uppercase letter, a lower case letter, a number, or a special symbol). Then Click on Reinstall.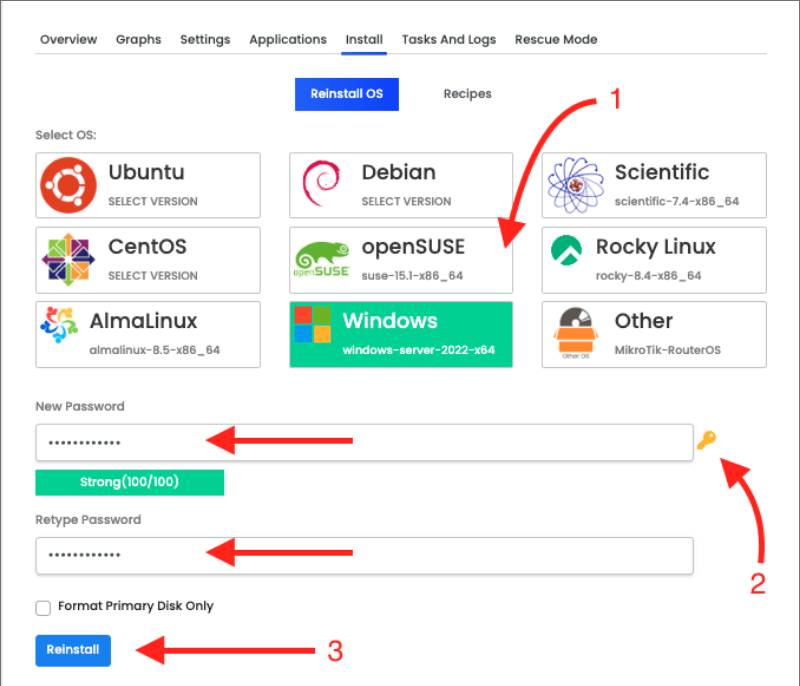 It shows you a confirmation WARNING:
Existing data on VPS will be lost permanently (Please make sure you have a backup of your IMPORTANT data).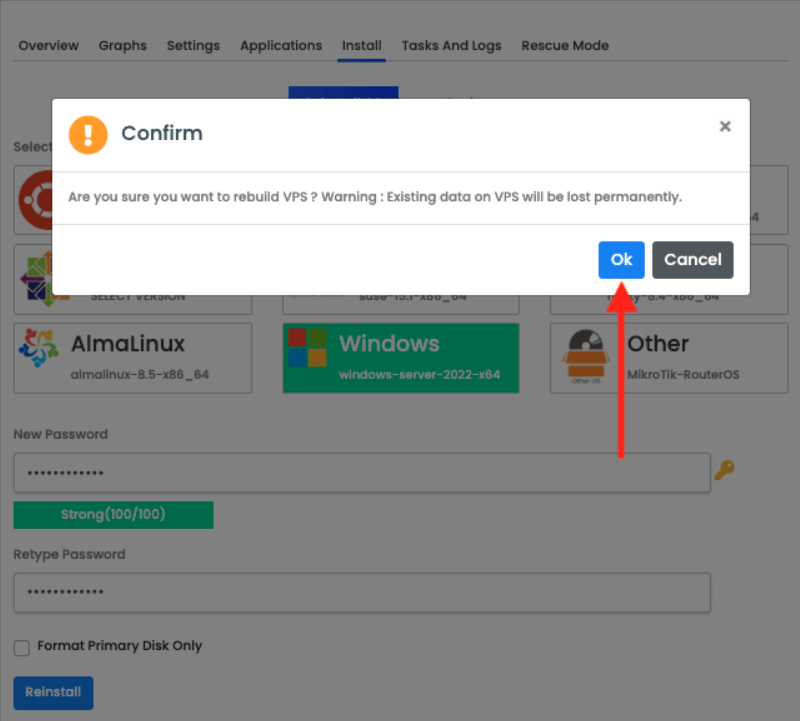 Congratulations. You have done the process of this how-to reload or reinstall the VPS. Now you have to wait for 2 to 15 minutes (depending on the chosen OS) till it loads the new Operating System. The page below will appear until it finishes the installation

After the installation, you will see the name of your new operating system, as shown below.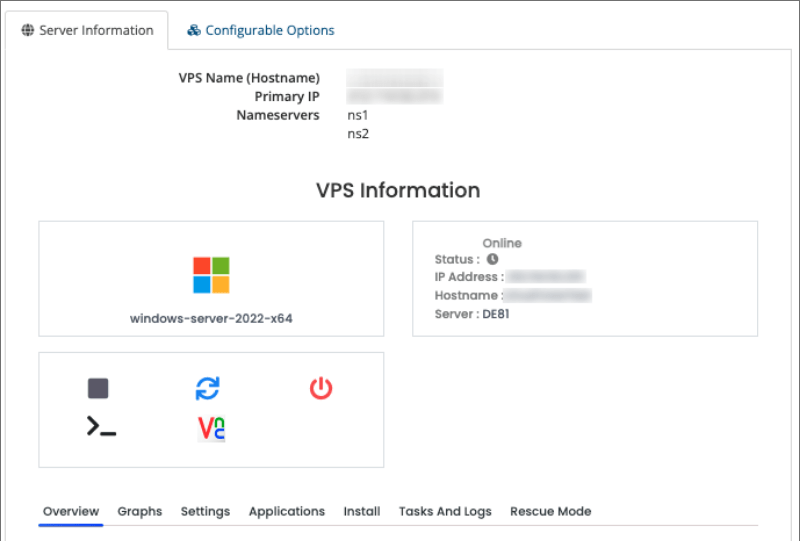 You can leave your questions below or contact our support team for further information.
Also Read: 2023 Best Windows Hosting Provider Ranking