Who doesn't love a good firewall, right? Well, probably the hackers, but that's exactly the point. Just as with everything else, there are good firewalls, and then there are better firewalls. As you can tell from the title, this guide is only about Windows-based firewalls; keeping Linux secure is a whole different story. This article is a guide to help you find the perfect one from a list of the 6 best firewalls for Windows 10. All the contenders on this list are heavy-weight champions and more than capable of defending your computer. Still, some will be more suited to your needs and demands than others — so you'll have to pay attention to the details to pick the correct firewall. Before plunging into the competition between these 6 firewalls, I'll go over some basic concepts and definitions, so we're all on the same page. I suggest you keep reading but just skip to the list if you're in a hurry.

Why You Need a Firewall for Windows 10
When it comes to improving the security of a computer's antivirus, firewalls are one of the ideal programs to help users. Combined with other security measures, they can definitely lower the chances of coming under attack. Firewalls can be software or hardware. It typically establishes a barrier between a trusted and suspicious network like the Internet to improve security.  Firewalls prevent unauthorized access to your system and filter the malicious traffic requests and data packets on your network. Windows Firewall is an important security feature in Windows. If you are using it, it may be disabled by default. To enable Windows Firewall, you can either do a manual configuration or use Group Policy to disable the windows firewall.
If your system doesn't have a firewall, you will be most vulnerable to attacks and threats. Firewalls are the first line of defense in network security. There are all sorts of firewalls around, each suited to a particular task. For example, hardware firewalls are physical devices that most data centers use to keep their networks secure. There are also AI-based firewalls, stateful and stateless firewalls, and so on. In the following, we will introduce you to 6 of the best firewalls for Windows 10 in the Software firewalls.
Introducing the 6 Best Firewalls for Windows 10
Norton is a long-running company and a respected name in the security industry. If you need real-time protection against online threats like phishing, malware, or spyware attacks, Norton is one of the best firewalls for Windows 10. It protects your PC with a multi-tiered security system that has withstood the test of time.
Features:
Powerful anti-malware engines to identify  malware from Viruses and Trojans to advanced malware (such as cryptojackers and ransomware)

Quick Scan

Custom Scan for specific disk locations and files

Norton Insight for specific files

Secure Virtual Private Network

The option of Identifying Theft Protections (US Only)

The best Cloud Backup

Built-in Password Manager

Parental Control to Filter Un-appropriate Contents 
Also Read : Enable Two-Factor Authentication on Windows 10
One of the best firewalls for Windows 10 and the world's first service provider for PCs is ZoneAlarm. Developed by Zone Labs, ZoneAlarm has up to 20 million users from all around the world. It has a free edition with limited security options, which may be good enough if you're not overly concerned with security. If you need maximum security, though, you have to purchase the Pro version. 
Features:
Guards your data

Inspects suspicious activities

Blocks untrusted traffic

Automatic harmful root-kit monitoring at Windows startup

File or document scanning before downloading

Link scanning to protect your system from phishing attacks

The option of two different security including Public and Private security, to increase your network security
Glasswire is a free-of-charge and user-friendly firewall with an impressive UI. It blocks all unauthorized access to the network and prevents malicious pop-up ads. Using a beautiful GUI, Glasswire monitors all network activities to help you get a better picture of the security status of your network. It has a free edition that may be enough for personal use, but you should consider getting the premium if you think this is the best Windows 10 firewall for you.
Features:
One-click program blocking

Provides an add-on Internet security to your server or computer 

Daily, Weekly, or Monthly Bandwidth Usage Tracking

Provides Multiple Remote Server Monitoring

Blocking Unusual Changes and Notifying You

Blocking Malicious Attacks 

Alerting you in the case of connecting an unregistered device to your network 

Modern Firewall with Great Graphical User-Interface

Compatible with Linux OS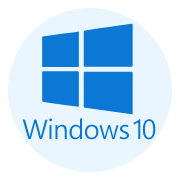 Windows 10 VPS Hosting
Get yourself an efficient Windows 10 VPS for remote desktop, at the cheapest price out there. FREE Windows 10 running on NVMe SSD storage and high-speed internet.
Check Out Windows 10 VPS Plans
AVS Firewall gives users a convenient Internet surfing experience. This one is more indie than the other items on this list, but despite its lack of attractive design, it is an excellent  firewall for Windows 10 and it does a good job protecting you from attacks by hackers.
Features:
In the case of any suspicious attempt, AVS protects your PC registry

The option of creating personalized firewall rules for each program or application

Blocking unwanted flash advertising, pop-up, and banners

The option of controlling and viewing the Traffic volume

You can set a white-list of URLs and websites for children
Also Read : How to prevent brute force attacks?
Avast Firewall is one of the best, and oldest firewalls for Windows 10 that helps users discover vulnerabilities in third-party applications. The best features of this firewall are listed below: 
Features:
The option of deploying patches from the Avast Business to your system

Managing Macs, Personal Computers, and Servers from a single place

Providing a report of malware and threats

Set Personalized Notifications by inviting other administrators

Blocks dangerous web-pages
Comodo is one of the best firewalls for Windows 10 provides a user-friendly interface. It is free of charge and provides users the security technology solutions. Some of the best features of the Comodo firewall include:
Features:
Hassle-Free and Fast online experience

Protecting Malware and Viruses before entering your system

Having Auto-sandbox Technology to isolate untrusted programs

Offers an auto-update features

Offers Training- mode and Game-mode

Monitors incoming and outgoing connections

Analyzing cloud-based behavior for detecting malware
| Name of the Firewall | Norton | ZoneAlarm | GlassWire | AVS | Avast Endpoint | Comodo |
| --- | --- | --- | --- | --- | --- | --- |
| Free Trial | YES | YES | YES | YES | YES | YES |
| Block Unwanted traffics | YES | YES | YES | YES | YES | YES |
| WiFi PC Protection | YES | YES | NO | NO | YES | YES |
| Cyber Attack Protection | YES | YES | YES | YES | YES | YES |
| See Net Activity  | YES | YES | YES | YES | YES | YES |
| Detect Malware | YES | YES | YES | YES | YES | YES |
| Alert for new APP Access | YES | YES | YES | YES | YES | YES |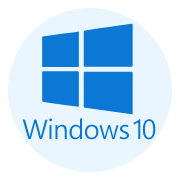 Windows 10 VPS Hosting
Get yourself an efficient Windows 10 VPS for remote desktop, at the cheapest price out there. FREE Windows 10 running on NVMe SSD storage and high-speed internet.
Check Out Windows 10 VPS Plans
Security beyond the Firewall
You will get a definite security boost using a firewall, but is that enough? Even if you get the best firewall for Windows 10, your system won't be safe if your hosting provider isn't security-minded. Cloudzy's Windows 10 VPS has a built-in hardware-based firewall and smart DDoS protection to help you keep your server secure. Using one of Cloudzy's VPS plans combined with one of these firewalls will ensure your server is safe as safe can get. So, try one. With our 7-day money-back guarantee, it's risk-free