Remote desktop solutions can deliver you multiple benefits, enabling you to access a server, PC, or other devices not close to you. Whether you want to experience gaming over a remote desktop or take advantage of its other use cases, you will need a method to help you with it. You may wonder what is remote desktop gaming and exactly how does it work? We will answer this question in the following, giving you a comprehensive guide on how gaming over remote desktop happens. Moreover, we will introduce the best remote desktop for gaming in 2022 to help you choose the most convenient and suitable gaming RDP alternatives.
What is remote desktop gaming?
When choosing to go for gaming over a remote desktop, you and other players access a remote data center running the games while converting its visual output to a streaming video. Note that the player input is also being sent via the internet connection. Utilizing these data centers with massive and robust servers provides you with the proper gaming hardware, particularly powerful GPUs.
Gaming over Remote Desktop Protocol (RDP) helps you use up-to-date services, meaning that your hardware does not need to suffer from intensive rendering or processing, as almost all of it is done through remote gaming. So you have to decode and render the streaming; Undoubtedly, gaming RDP makes heavy games accessible on various devices, whether you want to play them on a tablet or a laptop!
Of course, you should consider that not all companies can stream without flaws, resulting in lag and latency, among other issues that might wreck gaming through remote desktop experience for you. Hence, you need to pay attention to any detail related to your gaming RDP to wisely pick the best remote desktop for gaming. But what games are good candidates for playing remotely?
Which games are for playing over remote desktop?
This section will introduce popular games most suitable for gaming over a remote desktop and compare them against each other. So you get enough info on them and can choose the best remote desktop for gaming, assisting you to make the most out of your RDP gaming experience.
Minecraft is one the most favored video games in which you as a player can make blocks or even separate them in the three-dimensional world. This game offers its players two primary modes, called Survival and Creative. When you choose to be in Survival Mode, you must find building supplies and food on your own and interact with strange creatures like zombies or more. In the creative mode, you have access to supplies and don't have to eat to survive. Playing Minecraft can bring you many hands-on advantages such as Improving problem-solving abilities, encouraging teamwork and endless creativity, and even Teaching you how to focus on reaching goals.
Call of Duty is a famous FPS (First-person shooter) video game. The initial setting of the game was World War II and has developed over time for other series of game sets, including Cold War, futuristic worlds, and outer space. Millions of people have played Call of Duty which is a large population. In addition to having a great time experiencing gaming through remote desktop, you can play Call of Duty to improve your problem-solving, fast-thinking, and decision-making.
The Grand Theft Auto (GTA) series is known as a sandbox game that grants freedom to the player to decide what to do and how to do it through multiple methods of transportation and weapons. GTA permits players to decide their chosen missions and relationships with other characters despite what most traditional action games offer.  Of course, in some cases, missions require following a linear plot, and some city vicinities have to be unlocked going through the course of the game.
RuneScape is a fiction multiplayer online role-playing game that was originally a browser game built with the Java programming language but was replaced by a standalone C++-coded client later. More than 200 million accounts have been created for this fantastic game, and it is known as the world's giant online game. When you are a Player in RuneScape, you are defined with customizable avatars. This game does not track a linear storyline; instead, players determine their goals and objectives. They can pick to fight non-player character monsters, complete quests, or advance their experience in the skills.
World of Warcraft (WoW) is another multiplayer online role-playing with a setting of the Warcraft fantasy universe. Similar to other mentioned games, this game lets you make a character avatar, see an open game world in first-person view, explore the landscape, fight monsters and quests, and interact with non-player characters or players. This game motivates players to work as a team to complete each step of the game. It is interesting to mention that it enables you to play solo without interacting with others if you want.
After knowing some of the most popular games you can choose to experience gaming through remote desktop, let's also get familiar with top remote desktop software for gaming.
What is the best remote desktop software for you in 2022?
Here is an introduction to the best remote desktop software solutions.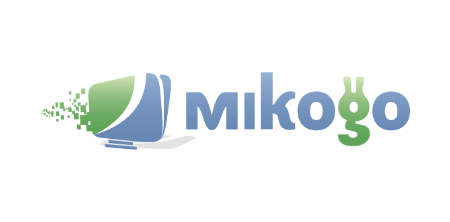 Mikogo is a reliable remote desktop software that many users and professionals have used to connect, work as a team, and address technical problems. This remote desktop software features privacy, support for most operating systems, fast file transformation, and high framerates. Aside from gaming over RDP, remote desktop software is an option to access a computer or server from a distance. Of course, when it comes to remote gaming, it simply makes sense to go for gaming over RDP as it gives you much better features and resources than any remote desktop software. Still, this remote desktop software is mainly used for online meetings rather than windows remote desktop gaming and other activities.
Mikogo features
permits you to share the desktop with up to 25 meeting members

enables you to use it on your smartphone

you can record sessions to review them afterward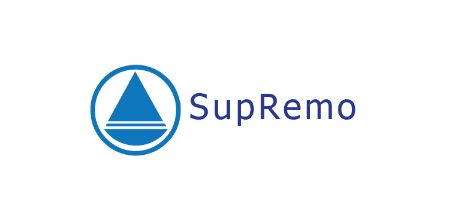 SupRemo is another remote access tool with cross-platform availability for most operating systems. You can use this remote desktop software for free if you want it for non-professional tasks. Note that the only way for you to keep several sessions simultaneously is to buy remote desktop annual or quarterly subscription plans. Even though it is known to be a unique software, the thought may have crossed your mind to use windows remote desktop gaming with RDP; Considering the payment and limitations, it is safe to say gaming over RDP is the ultimate wise choice here.
SupRemo features
Encrypted connections

provides file transfer and remote printing

enables you to Chat while in the session

Online Reports monitors

Customizable interface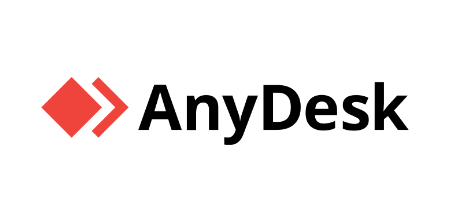 AnyDesk is one of the reliable remote desktop software to access a computer with high screen resolution. It also enables you to use AnyDesk as an application on your phone. This remote desktop software encrypts connections with asymmetric RSA 2048 key exchange, giving you the security you require to access other devices.
AnyDesk features
Secure access

allows using Two-Factor Authentication

You can choose which devices are authorized to connect PC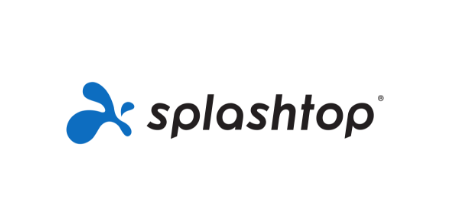 Splashtop is another alternative that provides secure remote access and makes 4K streaming at 40 fps possible. This remote desktop software is Known to be a safe way to connect remotely.
Splashtop features
offers advanced security

Userfriendly and easy to install

support all leading platforms, including Windows, Linux, iOS, Android, and Mac

provides 24/7 support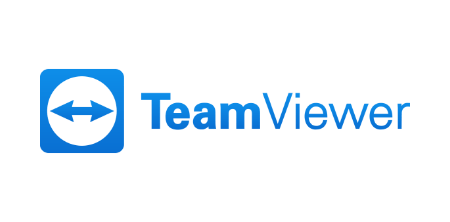 TeamViewer is one of the most well-known remote desktop software worldwide. Even though gaming RDP solutions are much more suitable for your requirements, TeamViewer still is unique in delivering support in more than 30 languages. It lets you remotely connect to a computer with ultra-high resolution through automatic resolution scaling. Additionally, if you want to know more about this remote desktop software, you can go for our TeamViewer vs RDP comparison, helping you decide with better perspectives.
TeamViewer features
Enables using encrypted video meeting

Protects the remote connections with full encryption and security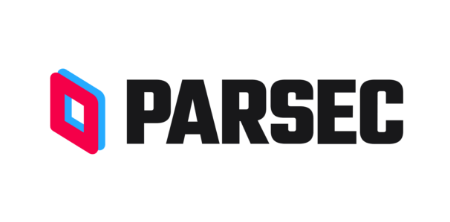 Parsec is another remote desktop option that uses its networking protocol, aiming to deliver video with low latency while dealing with congestion and other issues. Moreover, it provides a secure way to access remotely, including supporting the best protection features on all packets.
Parsec features
permits access to dual displays while being remote

enables you to have basic gaming over remote desktop experience
We are now familiar with the best remote desktop software, which you can use for multiple remote tasks. While these tools are excellent, they still are limited and may even lag so much for gaming over remote desktop. The question is, What is the ultimate solution here? You need to get the best gaming RDP solutions, particularly beneficial for your requirements. Most companies provide their RDP account without root access and SSH connectivity as they host them on crowded servers. However, with Cloudzy, you can buy Remote Desktop Server solutions while benefiting from our full admin access, complete isolation, and zero resource contention, hoping to be the best RDP provider for you.

Need a Remote Desktop?
Reliable, high-performance RDP servers with 99.95 uptime. Take your desktop on the go to all the major cities in the US, Europe, and Asia.
Get an RDP Server
Recap: remote desktop gaming 
This article introduced some of the most popular games and the best remote desktop apps you can utilize to access devices at a considerable distance from you. Moreover, we discussed how remote desktop gaming experience could be affected by lags and other issues, making it clear why it is much more convenient to use Game VPS solutions.
Our gaming server plans provide you with the efficiency, significant bandwidth, and speed you need while allowing you to choose any Windows version or Linux distro you want. And also, you can compare admin RDP and shared RDP before deciding.It is worth mentioning that Cloudzy has worldwide data centers at 15 locations, and our Game VPS supplies you with stable connectivity and ensured uptime (99.95%), reliability, fast NVMe/SSD Storage, 24/7 technical support, and even 7-days money-back guarantee. Do not hesitate to start your Gaming VPS at a price as low as $7.95.
FAQ
What is gaming over remote desktop?
Remote desktop gaming allows you to play your favorite games remotely from any device while giving you better resources to experience gaming with others.
What is RDP used for?
RDP (Remote Desktop Protocol) is standard for remote desktop access. And is the most commonly used protocol among ICA, VNC, and others.
What is the advantage of gaming over RDP?
The main advantage is that you as a user do not have to buy the hardware needed for gaming; you can benefit from our ultrafast and robust resources for multiple tasks, including gaming.
How does Gaming VPS help you?
Gaming VPS is a virtual server that provides you with powerful resources at a reasonable price, helping you to have an enjoyable gaming remote desktop experience.