If you are going to get a VPS server, you should try to get the best you can. That means finding the right VPS provider. Of course, selecting the best provider and the best VPS hosting plan can take up a lot of time, aside from being confusing and even frustrating. There are lots of VPS hosting companies, like Cloudzy, that offer different hosting solutions and plans. This article will narrow down the list of potential candidates for the best VPS provider, show you what factors to analyze, and how to pick the winner.
What is VPS Hosting?
Virtual Private Servers are a hybrid solution, a kind of best of both worlds option in hosting. In VPS hosting, several virtual servers share the resources of a single physical server. Unlike shared hosting, however, a VPS is entirely isolated, private, and secure. It also doesn't have to share or fight for its resources with its neighbors. The resources for each VPS "tenant" are already assigned (or "allocated") beforehand, so you'll get the resources, and the performance, that you've paid for, without sharing them with anyone. Also, since you can decide how much storage, memory, and computation power you want, you don't have to pay for the resources of the whole physical server. That means it's going to cost you only a fraction of what a dedicated server would cost.
Of course, this is just the crash-course version of what a VPS is. If you like to know more about it, you can always read our article on VPS hosting and its different aspects. This article will be more about the best VPS hosting you can find in 2022 and how to know it's the best. I'll take you through different types of VPS hosting and the important factors you need to consider when choosing a VPS provider. So, make sure to stick with us all the way.
Different Types of VPS Hosting:
Whether your website is big or small, you need to choose the best VPS hosting service for that. When it comes to what web hosting options are available, selecting the best VPS hosting service can be very confusing. While all the web hosting plans act as storage for your website, they can vary in the amount of storage capacity, technical knowledge, control panel, server reliability, and speed. There are several common types of web hosting plans including:
The Shared VPS hosting service is one of the best VPS hosting services when it comes to the cost of the plan. You may have a system administrator that is a good benefit for those individuals who don't want to deal with managing, but if you need extensive software development shared hosting is not the best VPS hosting plan. In fact, almost all applications intended to be on a standard web hosting server to work well with a shared VPS hosting provider.
They can also offer auto script installation, email and webmail services, basic web statistics support, updated MYSQL and PHP, and basic after-sale technical support that is included in a monthly subscription. Some of them have a custom-developed control panel system and web interfaces. Overall, providers in shared hosting are responsible for managing servers, security updates, installing server software, and other aspects of the service. Some providers offered Free-BSD, Microsoft Windows-based solution. However, most servers are Linux-based VPS hosting and LAMP (software bundle).
There are thousands of shared web hosting providers in the world. You should select the best VPS hosting plan which fits your requirements the most. For the final note, you should know that shared hosting is driven through PPC (Price per Click) advertising or affiliate programs while some of them are completely non-profit.
2. VPS Hosting
This is a Virtual machine sold as a service that is an extension for web hosting services. This is one of the best VPS hosting services for small businesses to gain more flexibility and efficiency than shared VPS hosting services. Also, most small businesses don't need all the power of the dedicated VPS hosting servers, so VPS hosting provides a good option when you outgrow shared hosting. By using VPS hosting, you can get the flexibility and power of your own server without the complexity of managing outsourced hardware or an extra cost.
In VPS hosting, one physical server host multiple virtual servers in which they are isolated from each other. This function will be done using a software called hypervisor that keeps each segment separate from other parts. VPS hosting is used frequently for its dedicated resources and its reliability. Each VPS has its own operating system that can be selected based on your need. Buying a VPS usually involves picking an OS, and that means deciding between Windows and Linux. These two operating systems have their own fans and different use cases, which we already explained in this article on Linux VPS vs Windows VPS hosting.
3. Dedicated Server Hosting
is exactly true to its name. It includes a fully dedicated host server in which all of the resources are completely dedicated to your host. You can choose your own resource limits which are totally in your control. This is the best VPS hosting option for medium to big business sites in which you have full control over the actual physical hardware inside your server and the software running on it.
4. Colocation Hosting
Sometimes shared VPS web hosting plans can be done privately. In this mechanism, the cost of running a server in a colocation center is shared. This method is called cooperative hosting. Colocation hosting is a type of VPS web hosting service in which provides housing for servers. The clients claim full authority over the software and hardware because they own the servers.
When it comes to businesses, colocation VPS hosting works for those who already own hardware and software but are unable to provide the condition for storing them. The colocation hosting's responsibilities typically include security, power, cooling, and three states of storage. This kind of VPS is the best VPS hosting service for companies with an existing server.
5. Managed Web Hosting
When the web host takes care of the operation of the server, the best VPS hosting option is managed web hosting. It is used by both companies and individuals to limit or minimize the amounts of hands-on IT work that require to be performed on the server in order to keep it maintained. Some of the good features of this VPS hosting service are including server monitoring, on-call maintenance, Software installation. Software upgrading, backup services, security auditing, control panel setup, and troubleshooting.
6. Cloud Hosting
Using cloud resources, cloud hosting can be used. It makes applications and websites accessible. In this hosting service, solutions are not deployed on a single server. Instead, a networked bunch of connected physical and virtual cloud servers hosts the websites or applications considering greater scalability and flexibility.
We explained the most frequently used VPS web hosting. The following table will compare them in more detail in which you can select the best VPS hosting option for your business.
Compare different web hosting types:
Type of VPS hosting ▶ 
Shared Hosting

 

VPS Hosting
Dedicated Server Hosting

 

Colocation
Managed Web Hosting

 

Cloud Hosting

 

properties 🔽
Shared host
Yes
YES
NO
YES
NO
YES
System Administration
YES
YES
NO
YES
YES
YES
Software development
NO
YES
YES
YES
YES
NO
High Priced
NO
YES
YES
YES
YES
Control Panel
YES
YES
YES
YES
YES
YES
Dedicated Resources
NO
YES
YES
NO
NO
NO
Linux OS
YES
YES
YES
YES
YES
YES
Windows OS
YES
YES
YES
YES
YES
YES
Security
LOW
HIGH
HIGH
GOOD
HIGH
HIGH
Performance
GOOD
HIGH
HIGH
HIGH
GOOD
GOOD
Technical Support
YES
YES
YES
YES
YES
YES
Scalability
NO
YES
YES
NO
YES
YES
Reliability
NO
YES
YES
YES
YES
YES
Cost
Cheap
High
High
Cost-Effective
Cost-Effective
Cost-Effective
Root Access
YES
YES
YES
YES
YES
YES
Size of Business sites
Small
Small to Medium
Medium to Big
companies with existing server
Small to Medium
Medium to Big
Resource Allocation
shared
Semi-Dedicated
Dedicated
shared
shared
shared
How You Can Select the Best VPS Hosting Providers of 2022?
Now, it's time to tell you how you can choose the best VPS hosting providers for 2021. The best VPS web hosting provider is the one that offers you the most reliable VPS services that are ideal both in Price and Performance.
Here is another list of good features that can be found in the best VPS hosting plan:
1. Web Rating
One of the most important items to notice is web rating. It gives you the most precious and valuable information about the VPS hosting provider's plans and services. Web rating shows you how satisfied are users with their utilized VPS hosting service.
2. Cheapest Price
Price is always one of the most important features when it comes to selecting the best VPS hosting plan. But notice that, cheap price should not affect the performance of your server.
3. Max RAM
Random Access Memory is what fuels your site to allow it works. In fact, the RAM of your VPS hosting service is responsible for storing and making it available.
4. Max CPUs
Cores are better to be at their highest level. Computer processing units are cores within the server that process information.
5. Max Bandwidth
It is one of the most important features for selecting the best VPS hosting plan. This item shows the amount of data that can flow between your site, the server, and the internet.
6. Root Access
Need to install extra software on your VPS server? This feature helps you to customize your server. Using this feature, you have administrator-level log-on for your server. Root access gives you full control over the selected server.
7. Max Storage Space
This item indicates the amount of space you need for storing things (such as content, web pages, and media).
8. Uptime
Uptime is one of the critical and the most important items when it comes to selecting the best VPS hosting plan. If your site is down, customers and clients will be unable to access your products and services or find you. No matter what your site and its features are, or how well is designed. If your site is down, it might as well non-exist.
Cloudzy has an effective uptime monitoring to its plans. With the most affordable plans, it can provide you with the best VPS hosting experience that is professional and fits to your needs. You just need to consider the web rating score of Cloudzy, review all of its plans, and then decide to purchase.
You can also try all the VPS plans provided by Cloudzy for one week, and in the case of any unsatisfying, we will pay your whole money back.

Start Blogging
Self-host your WordPress on top-tier hardware, featuring NVMe storage and minimal latency around the world — choose your favorite distro.
Get WordPress VPS
Best VPS Hosting Features for WordPress
Because of different options in the market, finding the best VPS hosting for WordPress can be confusing. Sometimes, VPS hosting is not a good idea for your requirements. But sometimes, all thing you need is a WordPress VPS hosting that is dedicated, shared, or managed. Selecting the Best VPS hosting for WordPress can improve your SEO and increase sales. It is a very lightweight script that is compatible with nearly all hosting providers. But you should have the basic and simplest requirements for setting up your WordPress VPS hosting.
These requirements are including:
HTTPS support (SSL)
PHP version 7 or greater
MySQL version 5.6 or greater or MariaDB version 10.1 or greater
At least 2 GB free memory
30 GB NVME/SSD storage
Since VPS WordPress has a good popularity, all the best VPS hosting providers offer one-click-install options for WordPress. This kind of VPS plan can offer you very good speed, security, and reliability that are a few of the most important factors that you need to consider when choosing your WordPress hosting. However, the most important factor for selecting the best VPS hosting for WordPress is your requirements. So, evaluate your needs before purchasing a WordPress VPS hosting service, and then save thousands of dollars.
To evaluate your VPS WordPress hosting, there are different types of web hosting that some of them are listed below:
Different types of web hosting for WordPress :
Shared WordPress VPS hosting is one of the most popular types of VPS hosting services used by beginners. The most affordable plan is a good starting point for new users. Also, shared WordPress hosting is one of the best VPS plans for small businesses and starting bloggers.
✅ Hosting WordPress VPS Hosting
This is a method of partitioning a virtual private server based on WordPress into multiple servers with respect to the individual customer's requirements. In this method, you have more control over your host than shared WordPress hosting. Also, the level of privacy is higher than shared plans. This plan is one of the best VPS hosting plans that I suitable for developers, intermediate users, and medium-sized bloggers. But, if you have no technical knowledge, then the best VPS hosting plan for a WordPress site can be managed WordPress hosting plan.
✅ Managed WordPress Hosting
As we mentioned above, managed WordPress hosting is the best VPS hosting service is great for established bloggers, or for those individuals who do not have the skill/time to deal with the technical side of things. With managed WordPress hosting, you don't need to worry about anything. They have full-time system administrators that maintain your server. They can optimize the performance and security of your site, and keep server monitoring and regular backups.
✅ WordPress Dedicated Server
When you need full control over your WordPress VPS site, dedicated servers are one of the best VPS hosting plans. Using a dedicated WordPress server, you have full control over that server including the choice of the operating system, hardware, etc. You can also receive a large amount of traffics that is very necessary for your WordPress Website.
As mentioned, there are a wide variety of WordPress VPS hosting plans. You should select the best VPS hosting provider that provides you a plan with the following features:
Highly scalable
High level of traffics
A high amount of resources
High speed
Technical support
Control panel
Regular backup
Regular updates
Cloudzy is one of the best VPS hosting providers for WordPress users which provides you all of these features as well as a wide variety of new features. It can also have a variety of payment options that help you to pay for your selected plan from all around the world.
Best VPS Hosting Features for Forex Trading
You know, a forex VPS is the best VPS hosting option for traders who are going to host their trading software for 24-hour operations. But why we should select VPS hosting for our Forex trading?
Using VPS hosting, you can connect to your platform via a network from all around the world, any time, and from anywhere you love to.
Trades can be continued while your computer is switched off.
Forex VPS hosting plans provide you with more security and stability.
They can ensure you that they are functioning with the most degree of uptime.
All of your trading processes can be executed more quickly than your computer because it is significantly faster in reducing delays, transmitting orders, and slippage.

Want to Improve your Trading?
Give yourself a better chance at the Forex market by hosting your trading platform right next to your broker.
Get a Forex VPS
But how we can select the best VPS for Forex VPS? The answer can be focusing on the following items:
🟢 Performance
Using virtualization technology, the performance will enhance in the best VPS hosting for Forex service. As virtualization is done on the operating system level, then your provider should optimize them for better performance.
🟢 Hyper-V Technology
This is a configuration for Microsoft Windows users that ensure the required degree of operation stability (For Linux users OpenZ should be provided).
🟢 Flexibility in Hosting Plans
The best VPS hosting for Forex should be flexible. When a wide range of plans is available, traders are able to make a choice that caters to individual needs.
🟢 Location of VPS/Broker's Server
The best VPS hosting for Forex should co-locate with your broker's server as the latency period is reduced where the VPS is co-located with your broker's server.
🟢 Uptime
The best VPS hosting for Forex should provide the best uptime to have significant redundancy in the system.
🟢 Accept a Range of Applications
The best VPS hosting for Forex is the one that lets you be able to accept all types of forex software and applications. It should also let the users enhance software when required.
🟢 Payment Systems
This item includes PayPal, Bitcoin, Credit Card, and payment options like them. Cloudzy will offer you a wide variety of payment options for Forex VPS hosting plans (like bitcoin ). Don't worry about your location or any limitation.
Cloudzy will help you simply pay for your proffered Forex VPS hosting plan. It provides you the best VPS hosting for Forex with the following features:
Available all around the world
99% reliable
24/7 customer support
7 days money back
5x faster
NVMe SSD storage
Reliable
Low latency
How to Buy Best Virtual Private Server?
After selecting the domain name of your website and registering that, it's time to start selecting the best VPS hosting service that fits your needs. Nearly all providers offer you a wide variety of VPS hosting plans from basic shared hosting to professional dedicated VPS web hosting.  These plans have varying amounts of RAM, CPU power, domain hosting, email capability, and monthly data transfers.
These plans need no coding most of the time. They are pre-configured offers that help you to host your site as easily as ABC. Cloudzy provides you the best plans with a wide variety of options. You just need to decide on the preferred operating system and your requirements. Then purchase and configure it in a matter of minutes. Our support team will help you in case of facing any problems. You can also use our 7days money-back option that will guarantee all of our VPS plans.
How Much Does VPS Hosting Cost?
As you can see, finding the best VPS hosting plan is not very difficult. You just need to decide on your technical needs and the amount of money that you are going to pay for a VPS web hosting plan. For most of the providers, you can expect to pay between $20 a month to $100 a month for the best dedicated VPS web hosting. On the other hand, shared web hosting can be extremely cheap. You can set up to pay for $10 per month.
You can also decide on the kind of preferred operating system. It is important to note that if you need any Microsoft programs to be installed on your VPS, you have to select a Windows VPS hosting plan that usually costs 10 dollars to 20 dollars higher than Linux VPS web hosting plans.
If you decide to set up a shared hosting, you should consider the fact that everything will share. But, using a VPS environment, your site won't share resources with neighboring sites. In fact, you pay a few more but you will own a portioned server area that has its own operating system, storage, RAM, and monthly data transfer limits so that brings you more stable site performance and smoother experience. Cloudzy's VPS web hosting plans are cheap and effective. You can buy a VPS starting with $7 to $8 per month. We have more than 5,000 customers and servers located all around the world. So, start to try one. We are waiting for you.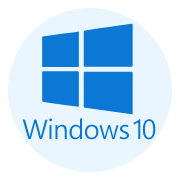 Windows 10 VPS Hosting
Get yourself an efficient Windows 10 VPS for remote desktop, at the cheapest price out there. FREE Windows 10 running on NVMe SSD storage and high-speed internet.
Check Out Windows 10 VPS Plans
Conclusion
As you know, selecting the best VPS hosting service depends on several items. In this article, we explained the various forms of VPS hosting services. We also explained the best VPS hosting both for WordPress and Forex. Selecting the best VPS hosting with Cloudzy is not difficult. We are here to help you decide on selecting the best VPS server.