When it comes to select a good VPS hosting service, the operating system is one of the most noticeable factors. Have you ever wondered which one to choose, Linux VPS or Windows VPS?
With VPS hosting, you feel free to have root access and great privacy as if you are sitting in the back of your physical machine at a lower price.
We will address different views on Linux vs Windows hosting to take a decisive step for your business. Without much ado, let's get into the details to be confident in choosing.
What is Linux VPS hosting?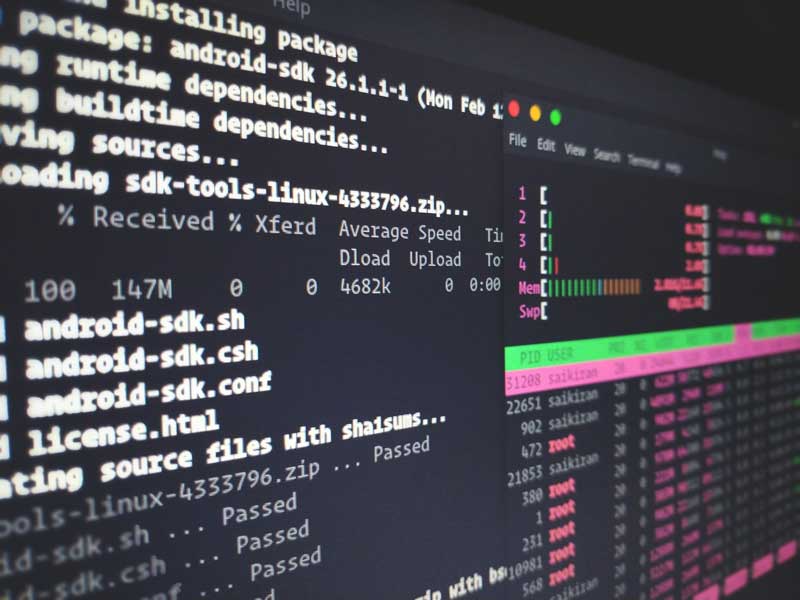 Linux VPS hosting is the same as VPS( Virtual Private Server), with some differences in delivering performance and quality of service. A Linux VPS is actually a virtual private server hosted in a physical machine and runs the Linux operating system.
Linux vs Windows hosting can make the biggest advantages summarized in the best performance and efficiency plus users' customization needs.
So, two types of users can benefit from the Linux VPS solution: bloggers with cost-effectiveness and website owners with heavy traffic and low operating costs.

Linux Hosting Simplified
Want a better way to host your websites and web apps? Developing something new? Simply don't like Windows? That's why we have Linux VPS.
Get your Linux VPS
What is Windows VPS hosting?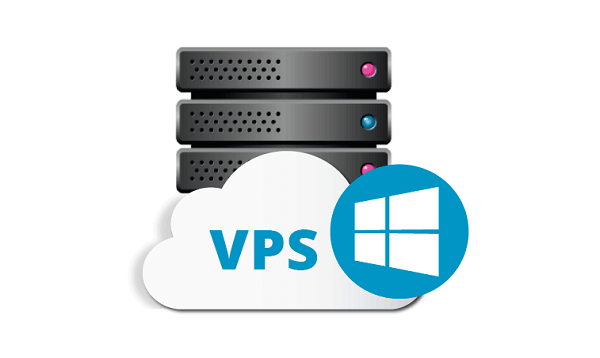 Windows VPS hosting is a virtual private server that contains Windows operating system. It can be the best choice for SMBs who want to manage activities at a medium level. You can set up a virtual office environment for your employees to collaborate on projects using a Windows-based VPS solution.
Windows vs. Linux hosting includes useful advantages to maximize your business performance if you start with the ideal Windows VPS hosting.
A great Windows VPS offers:
Powerful infrastructure

Affordable prices

NVM storage tech

KVM virtualization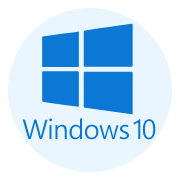 Windows 10 VPS Hosting
Get yourself an efficient Windows 10 VPS for remote desktop, at the cheapest price out there. FREE Windows 10 running on NVMe SSD storage and high-speed internet.
Check Out Windows 10 VPS Plans
What is the difference between Linux vs. windows hosting?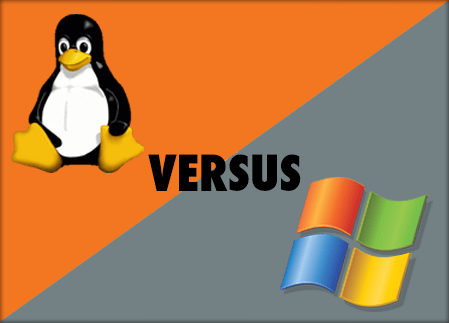 The difference between Linux vs windows hosting starts with their features. In some options, Linux VPS surpasses Windows VPS and vice-versa.
First, you need to know that Windows hosting works based on Microsoft solutions such as database and website management tools. In contrast, Linux works with open source databases and web development tools. The difference can seem irrelevant at first, but things start to fall apart if you try, for example, to install and use Python on Windows. Windows will turn Python into a clunky, ill-fitting jumble of components that are always missing something — because Windows is not meant for seamless integration of open-source development.
Here are some metrics that differ Windows and Linux VPS Hosting from each other.
Linux VPS vs. Windows VPS: Performance
The most critical thing in performance is speed and stability. The more RAM and storage capacity you have, the more high-quality performance you will get.
Although, the only thing that plays an essential role in performance is the robust server config to best respond to your website and users' need and maximize the performance. 
Linux is more stable than Windows and can be under pressure with multiple concurrent tasks. With this in mind, it can not be the wise choice for business-critical applications.
Result: The worthy point is that Linux VPS hosting has a minimum cost, needs fewer handling resources, and does not require reboots in a high-performance load level.
Linux VPS vs. Windows VPS: Security
Security means everything for every operating system and is a big concern. Hacking risks are bound to happen to both Linux and Windows VPS. Security brings safety and freedom into your virtual environment, and your Os power is responsible for this security at first.
Windows VPS hosting serves each Virtual machine in the private space. This helps to save data secure from other users and prevent malware infection from spread. It is also essential to know that Linux can be more secure than Windows because it brings safety with its open-source platform.
Also, users' permissions limitations make the Linux security double because it protects against "exe" files. As a result, Instead of spending a lot of time and money on security types of equipment, choose the powerful VPS.
Result: This definition doesn't refer to that Windows VPS is weak. It just tells that Linux design can address security issues better than Windows.
Linux VPS vs. Windows VPS: Compatibility
Windows is primarily compatible with particular applications such as ASP Classic, ASP.net, MySQL, C#, VB Development, MS Access.
Most prominent organizations with complex IT infrastructures work with Microsoft applications because they prioritize software and hardware compatibilities.
However, Linux is compatible with open-source software like PHP/Perl, ROR, Java, Python, SSH, CGI, FrontPage Extensions
Overall, Linux is not convenient with Windows controversial solutions, and depending on a Linux administrator is not ideal.
Result: Depends on the types of applications used for your business, you can choose the best VPS solution.
Also Read: How to set up Teamspeak server on Linux?
Linux VPS vs. Windows VPS: Control Panel
Linux VPS works with cPanel, WHM, Direct Admin, and  Webmin control panels, while Plesk is the most popular control panel on Windows VPS.
Linux VPS vs. Windows VPS: Ease of use
High performance and flexibility are not associated with simplicity. If you prefer to use Windows VPS hosting, the complexity begins unless you are a professional admin in Microsoft platforms. Also, Windows VPS hosting can engage you with hardships to extend high-level configuration. 
Linux-based VPS hosting can make it easy to control your resources; not surprisingly, Linux is more complicated to use than other operating systems. It is also one that competing vendors routinely use to scare potential new users away from Linux.
Result: Window has easy installation, even for amateur users.
Linux VPS vs. Windows VPS: Cost
Open-source software is a valuable solution for those who want to change codes based on their needs. This model of open-source distribution typically is the low costs solution for resellers and end-users. The low cost of Linux drives from its easy maintain because there is no need for regular updates.
On the other hand, The windows license is a high cost as it requires more RAM to deploy a virtual server than a simple Linux VPS would need.
Result:  Linux is an open-source OS and more cost-effective option. 
Linux VPS vs. Windows VPS: Technical Support
Technical support is a critical parameter of the best VPS. Since Microsoft Windows is the most popular and user-friendly operating system, it includes excellent technical support with various options. 
One of the biggest reasons that people prefer Windows VPS vs Linux VPS is its worldwide support. However, Linux offers paid support that seems expensive at the beginning of the step.
Meanwhile, Linux follows the new approach to provide the best technical support. Numerous developers are being employed to solve the common hosting issues and make the best user experience. 
Linux vs. Windows web hosting Features 
Linux VPS Features:
Flexibility
Multi-Tenancy
Multi-Server
No Down-backs or Downtime
Stability and security
Extensive development tools
Fully speed
No license cost

Linux Hosting Simplified
Want a better way to host your websites and web apps? Developing something new? Simply don't like Windows? That's why we have Linux VPS.
Get your Linux VPS
Windows Hosting Features:
Is Easy to use
Is Cost-effective:

The cost of Windows VPS is more than Linux as the dedicated resources it offers.

Has Root access
Customization: 

It is possible to configure virtual resources that match your most needed services space.

User-friendly interface:

Windows user-friendly interface is in turn of web application development in the .NET framework

Includes high-quality Technical Support
Have better Hardware and software compatibility support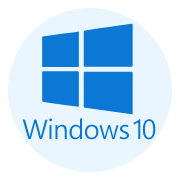 Windows 10 VPS Hosting
Get yourself an efficient Windows 10 VPS for remote desktop, at the cheapest price out there. FREE Windows 10 running on NVMe SSD storage and high-speed internet.
Check Out Windows 10 VPS Plans
Comparing features of Linux VPS VS Windows VPS

| | | |
| --- | --- | --- |
| Features | Linux VPS | Windows VPS |
| Web hosting | cPanel, WHM, Direct Admin, and  Webmin | Plesk |
| Language Support | PHP/Perl, ROR, Java, Python, SSH, CGI, | ASP Classic, ASP.net, MySQL, C#, VB |
| Database | MySQL, Maria DB | MSSQL, Microsoft Access |
| Cost | Free | License cost |
| Technical Support | Has Paid professional Technical support | Includes free professional  technical support |
| Performance | High performance  | Good performance  |
| Security | Tighter security | more vulnerable to the threat |
| Easy to Use | Requires technical expert | Has user-friendly interface |
Linux vs. Windows Hosting; Which One Is Better for Your Business?
When you identify which hosting platform is the right option for you, you should know which one fits your needs and requirements because everyone has different efficiency and features. Sometimes you are searching for the best OS as a trader and sometimes you are a business owner, then  according to the web applications and your business goal, you can figure out which one is a better choice.
If you need WordPress hosting, then Linux VPS is the better option for you. Linux works with PHP and MySQL, which are more effective and quick to your website performance. Linux VPS hosting offers more flexibility, CMS support, and affordable pricing plans to experience the dedicated and scalable web hosting resources that succeed your growing businesses need.
Conclusion
Knowing which VPS hosting resonates with your business is one of the roads to your success. Choosing a VPS platform without any practical information gets you nowhere, and you end up wasting your money and energy. Therefore, consider each VPS feature and differences one by one to provide your budget-friendly solution. 
There may be many items you already heard about Linux vs Windows hosting. In general, If you want to launch your website with WordPress, Linux is the best suggestion; if development tools play a crucial role in your business, Windows VPS hosting comes up with the best option.
FAQ
What are the benefits of Windows VPS hosting?
The benefits of Windows VPS come from its features. Accessibility, safety, rich supporting programing language are the most valuable advantages to choose it over Linux VPS.
Which Windows server is best for VPS?
Different Windows VPS server hosting types might be different, but the parameters make a Windows VPS the best summarized in the shortlist.
Using popular technologies such as ASP and C#

The Plesk control panel (or similar management interface)

SSD storage support 

A great amount of RAM

Available for convenient locations

Monitoring and security features to ensure your application or website is protected

Microsoft SQL Server 

Guarantee 99%Uptime 

Windows-specific support (NVMe storage tech, KVM virtualization)
Can you install Windows on Linux VPS?
Of course, you can install Windows10 on the VPS, but you need to follow the complicated process to complete the Windows installation. 
On the other hand, For Windows installation on a Linux VPS, you have to uninstall Linux OS and delete the partitions of the Linux operating system manually. 
Which Linux is best for VPS?
Depend on your needs, you can install any type of Linux version for your VPS, but the most popular and widely used are Ubuntu and CentOS.