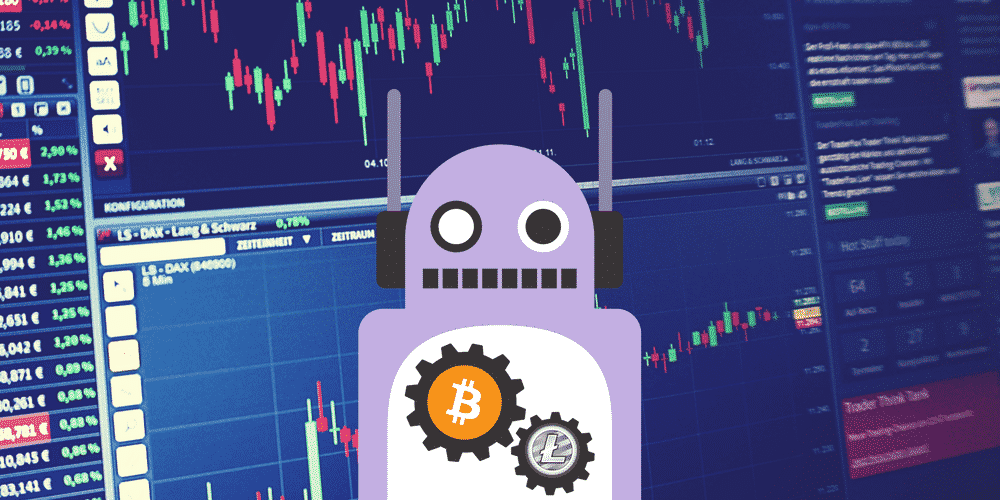 Cryptocurrency trading bots are computer programs that buy and sell coins for you automatically. Instead of placing an order to buy or sell this or that coin on the crypto exchange manually, you can use a trading bot that automatically decides what transactions are best and places that order almost instantaneously.
When you trade manually, you have to constantly watch the market stats for emerging trends, trading opportunities, or stop-loss conditions. Sure, you can do that, but consider the recent market upheavals: crypto assets are highly volatile, and their rates can rocket explosively or drop faster than a cartoon anvil. All that can happen as you sleep, as you take a shower, or just Netflix-and-relax late at night. All of a sudden, you're super-rich or super broke, but more likely the latter if you don't have some kind of countermeasure set up.
We're talking about trading bots, of course. Crypto trading bots are usually very simple and straightforward: you tell them to buy or sell a specific coin when its price goes above or below a certain threshold. That takes care of having to check every five minutes to see if you can make your move yet. The bot has to access your exchange account and be able to spend your money, so you need to give it both your API public key and API private key. Naturally, you can also customize your bot with various trading strategies, so it's more sophisticated than a simple if-clause.
There are many, many different crypto trading bots out there on the world wide web, and picking the right one may prove tricky. Some bots you must pay a monthly fee to use, some bots are free, some are legit, and some are scams that have swindled people out of fortunes. How can you tell which one to get, and what strategies should you choose? Well, how about we go over some of the best crypto trading bots of 2022? And let's discuss some strategies while we're at it.
Also Read: Best Forex Trading Robots
Seven of  the Best Crypto Trading Bots in 2022🏆
Here's a countdown of our favorite candidates for the position of the best crypto trading bots. We chose them specifically with beginners in mind, so you don't have to worry about them being too complicated right off the bat.
Bitsgap is a relatively new player on the cryptocurrency scene, but it has been successful in earning everyone's trust. The company offers different trading solutions, including portfolio management, but it is their YoBit trading bot that we're concerned with. You may already know that YoBit is one of the largest crypto exchange platforms around, but what you may not know is that there are few good AI crypto trading bots that can run on YoBit. So, if you're thinking about YoBit (or even more mainstream exchanges like Binance or Kraken), Bitsgap is a good candidate for the best crypto trading bot.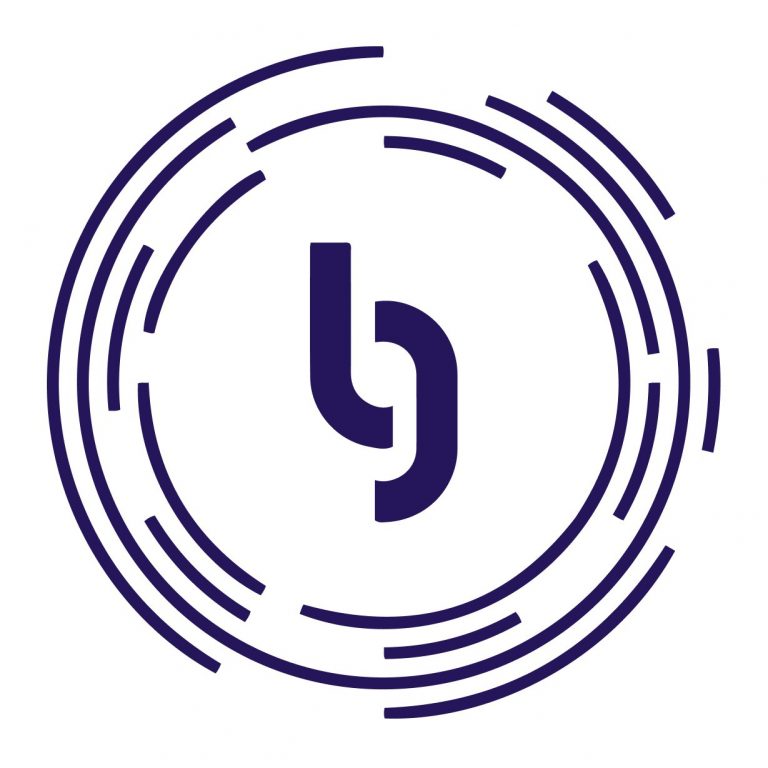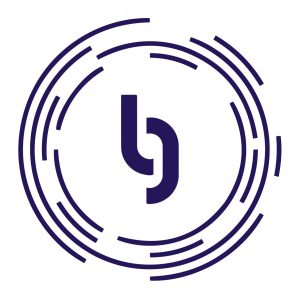 Another YoBit crypto bot and the general auto-trading platform is the popular 3Commas. 3Commas is also a new addition to the trading scene, but it has been making waves with a hybrid solution of smart platforms and crypto bots. This provider is also known for letting users modify its existing bots by tweaking parameters, so if you're a crypto pro, 3Commas may just be the best crypto trading bot there is.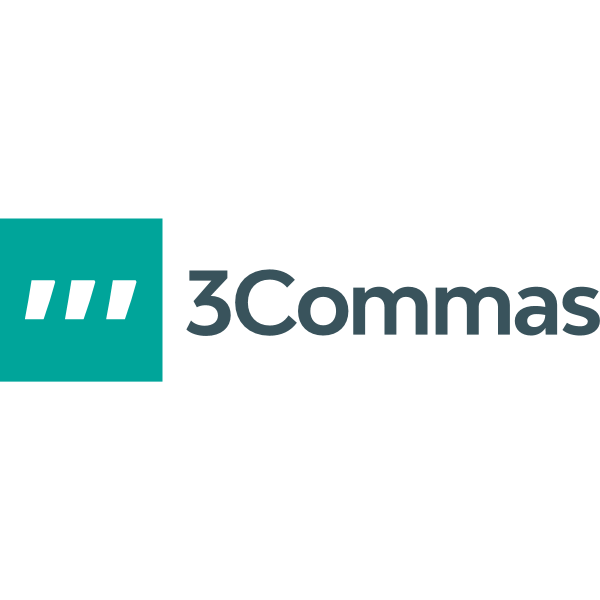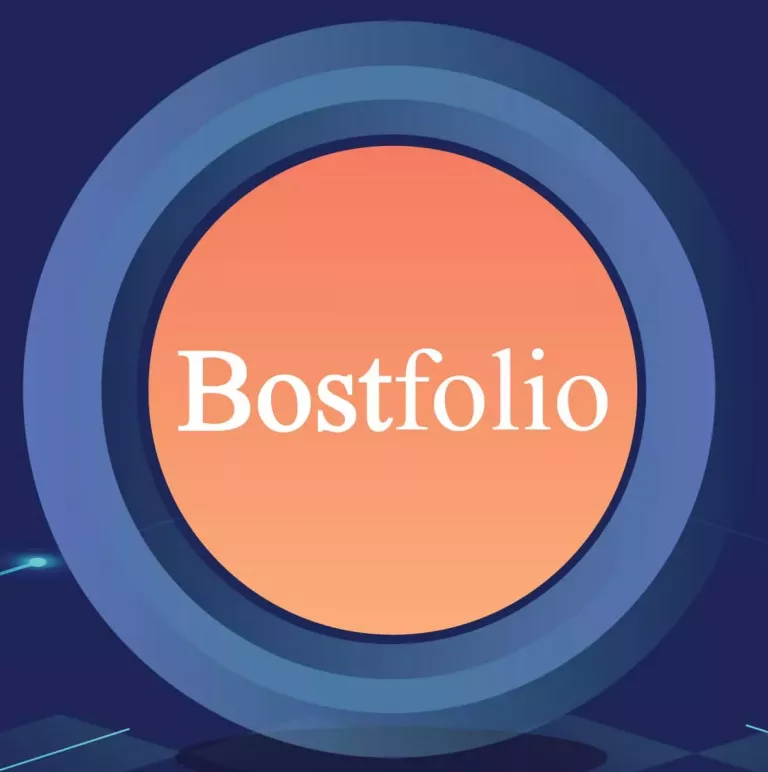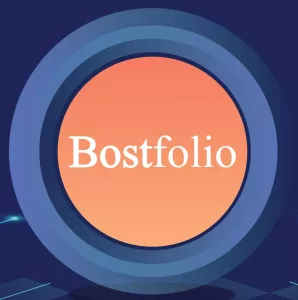 Perhaps the best choice is if you don't have any experience trading or coding. Botsfolio is one of the best trading bots that has become popular for its ease of use and some great strategies. The app starts by making you take a quiz on risk assessment then uses your preferences to recommend a crypto investment strategy that you can automate. For a monthly fee between $1 and $20, Botsfolio offers a range of pre-built, out-of-the-box bots with several strategies chosen based on your risk appetite, investment goal, and financial condition.
There are four different strategies to choose from Value Investing, Hedge Trading, Futures Trading, and Fixed Income. While Value Investing is their most popular strategy, Botsfolio is mostly famous for its Hedge Trading strategy that offers a degree of protection against the insane volatility of the crypto market. Botsfolio is extremely user-friendly: just answer the questionnaire, hook it to your Binance account, choose a strategy, and you're ready to go.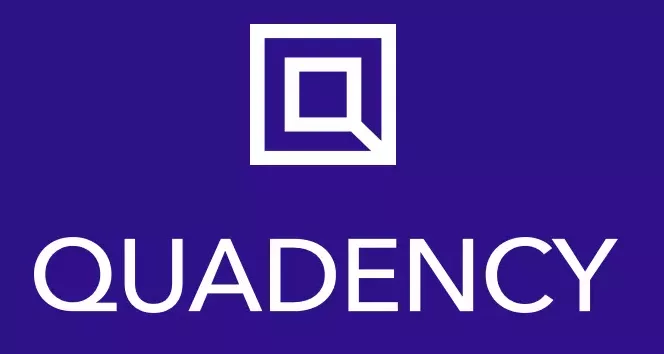 Taking automated trading to the next level for beginners and pros. Quadency is a multi-exchange, multi-strategy, trading, and automation tool that will let you do a lot more with your trading portfolio. Perhaps the best feature of Quadency, and it has many awesome features, is that it allows for backtesting.
Backtesting refers to when you use a trading algorithm not on the live market with real money but on a simulation from past data. Basically, you can see how much money you would've made with this or that strategy or config had you used Quadency in the past. That lets you see just what you're getting before you actually decide to use their bots to invest your money. As for pricing, Quadency offers a free LITE plan, a $49/month PRO plan, and a $99/month UNLIMITED plan.
Quadency has a ton of different bots running on different strategies. It also has quite a few pre-builds for beginners who don't want to tweak the codes just yet. Another important tool Quadency offers beginners is Smart Suggest, which, as the name suggests, recommends bots and strategies based on your preferences. It can also connect to more than one exchange platform, supporting Binance, Kraken, Liquid, etc.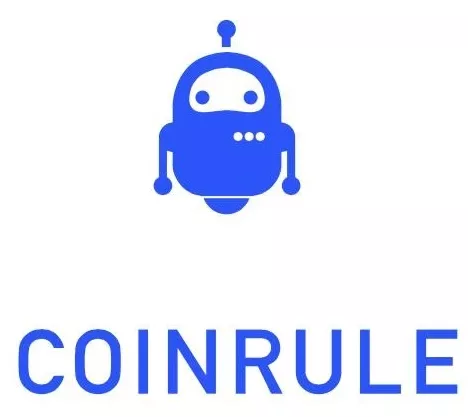 Build your own customized bot with a unique strategy with zero coding expertise. Coinrule is one of the big names in the trading bot game, and it's simply great for beginners. A very user-friendly interface lets you build your own strategy in less than a minute. You can make simple if-then rules from scratch or choose from a template library 150+ strong. You can also define conditions for the execution of transaction orders, like specific times or sequences of events. Create your own strategy by mix-and-matching features from stop-loss measures, accumulation, or HODLing.
The platform also includes a constantly updated knowledge base that informs and educates prospective clients, and you should make use of that even if you don't intend to use Coinrule to build your bots. Coinrule offers a free account with 7 strategy templates so you can check out how you like its features and pay only if you're satisfied.

The definite champion of free crypto trading bots. With 9 pre-build, Grid Trader (read on to know what this means) bots provided for free, Pionex might just be the best place for a first-time crypto investor seeking to automate. Pionex also has the lowest trading fees at 0.05% of the transaction. Pionex is not actually a trading bot but a crypto exchange that also features a bot you can run on it.
So, in order to use the bots, you'll have to place your transaction orders there as well, with no way to access your Binance or other popular exchange platforms. Considering it's free, however, it's still a great deal. You may not exactly wish to commit to a month-long plan in advance when it's your first time with automated trading. If you choose Pionex, you won't have to, because it's free. You can explore the world of crypto trading bots at your leisure. You'll also know you're safe since Pionex is regulated by agencies in both Singapore and the US.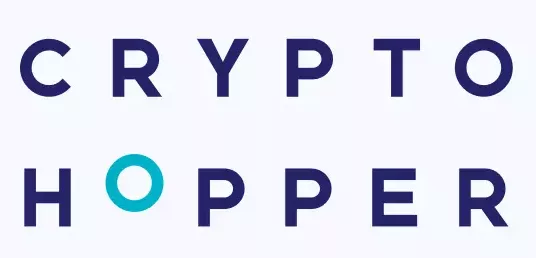 Cryptohopper is perhaps the best among cloud-based ones. Being cloud-based, its bots will continue to run 24/7 even if your PC shuts down. That in itself is a brilliant solution: we've all faced inconvenient power outages and much more frequently, broken internet connections. Of course, you don't have to confine yourself to cloud-based bots. Running your bots on a Cloudzy VPS will give you the same 24/7 uninterrupted trading without limiting your choices.
Cryptohopper is famous for its market-maker bots that use the spread to make a profit, which works even in downward markets. You can also use arbitrage strategies to use the price differences across various markets. Cryptohopper is also trying to be at the forefront of social trading by establishing a marketplace for bots and strategies and a "follow" feature where you can follow successful traders and adopt their strategies as your own. That way even a beginner has a real chance at making it big in the crypto market.
Crypto Bot Strategies:
Using strategies in trading is nothing new. People have always had, or tried to have, rules when trading (potatoes or futures, doesn't really matter here). But we're talking about a different meaning of the word. When it comes to automation and asset markets, strategy usually refers to a series of explicit, algorithmic rules that can ensure some level of profit or stop-loss. Let's take a look at the most popular types of strategy usually employed by trading bots. To go deeper, you can read our blog post about crypto trading bot strategies. 
Mean Reversion

Momentum Trading

Arbitrage

Naïve Bayes

Natural Language Processin

g

(NLP)
Common Types of Crypto Trading Bots:
Arbitrage Bots
This is a very popular strategy type where your bot uses the price differences in different crypto exchanges to make a profit. Imagine a given coin is traded at a slightly lower price in Binance than in Kraken. What the bot would then do is to buy as many coins as possible on Binance and sell them almost immediately on Kraken. Sure, the margin might be small but trading algorithms (bots) are fast enough to make a lot of transactions within seconds, and the small profits start adding up to something you can actually feel in your pocket, so to speak. There are many automated crypto trading platforms, like Cryptohopper, that offer arbitrage bots to automate your trading.
Grid Traders
The Grid Trader algorithm might even be said to be even more popular than Arbitrage bots as it is the simplest type of trading bot there is and most beginners will go for something they can understand. Grid Traders are essentially if-then clauses that buy if the price of a given coin drops below a certain threshold and sell if it exceeds another predefined limit. Grid Trading can also be reversed to produce a stop-loss algorithm that sells your coins if they start a downward trend. However, there are also more sophisticated methods available that try to read and predict market trends, so you won't lose all your coins to temporarily plummeting prices. For that, you need to get a proper algorithmic trading bot. But first, let's take a look at market-maker strategies.
Market-Makers
Market-making strategies are all about the spread, which is the difference between the seller's asking price and the buyer's bid. Sometimes the spread is too large and there are too few traders, leading to an illiquid market. That's when market-makers enter the scene and start buying at slightly lower prices and selling at slightly higher prices within the spread. The profits from each transaction will be almost too small to consider but when the speed factor is involved, a real profit will soon start to pool. There are several famous market-maker bots, and Cryptohopper is one of them. There are also Haasbots, a Rotterdam company with a great track record. You can use market-maker bots as your investment strategy but unless you choose wisely, they could end up getting you in trouble: markets might disappear before they are ever "made" and your bot will be left stranded, having used up all your liquidity.
Algorithmic Trading Bots
 the bots and strategies we introduced so far were all algorithmic in the sense that they employ algorithms, sets of rules, to determine their behavior. Algorithmic Trading Bots, however, refer to the more complex bots that use machine learning to discover and predict market patterns and trading signals to turn a profit for you. Traility is one of the best platforms for using, configuring, and creating Algo bots. Usually more appealing to expert traders who know their way around coding, Traility offers a lot of exciting features in a single dashboard that lets you test out available algorithms and even make your own with an in-browser code editor. If you know some python and are not afraid to take a more hands-on approach to the math and coding of crypto trading markets, then Traility is just the thing.
How Can AI Improve Your Trading for 2022?
AI has made almost every aspect of our daily life simpler and more productive. Of course, the same is also true of trading. Obviously, AI has become very popular among traders, and there are good reasons for that. Checking out these reasons and what features AI crypto trading bots can bring to the table will help you decide on your portfolio as well. So, let's take a look and see how AI crypto bots can help you trade better, with an emphasis on newer bots that are fresh and ready for 2022.
Why and When Should You Use Crypto Trading Bots?
Sure, crypto bots are great and they're all the rage right now, but are they for you? When is it the right call to leave your trading to bots? There is no simple answer here and it really depends on your financial situation, your risk appetite, and how well you know the market. Here, we discuss these questions and more. First up, let's see what advantages these bots really have.
➕The Advantages of Cryptocurrency Trading Bots
All manner of trading platforms, even stocks, and Forex, now allow for automated trading, and a really large portion of all trades is run by bots. That's because bots offer some invaluable advantages to any trader, whether crypto or not. These are some of them:
1. Crypto Trading Bots Perform Powerful Data Analysis
Markets are constantly evolving and crypto markets are no exception. In fact, they are more volatile than almost all other markets and that means more varied trading signals, more data. The amount of data produced is simply impossible for any human to view. Even if, by some miracle, you had enough time and power to read all the incoming data, it would be impossible to gain any real insight into the market from the heaps of numbers. Algorithms are powerful data analysis tools that can detect and predict patterns in Big Data and trading bots leverage that power to make a profit in crypto markets.
2. Crypto Trading Bots Don't Act Impulsively
Okay, this might seem like a sci-fi thing to say but it's actually an advantage bots can bring to trading. Traders often buy or sell assets not because of rational analysis but emotions, "gut feelings" that sometimes pay off but often don't. Emotional trading is extremely risky and inevitable as long as we're dealing with people. You can take advantage of the famously emotionless nature of bots to make sure your trades are actually based on the information and rational decision-making rather than "hunches".
3. Crypto Trading Bots Can Run 24/7
We already talked about this but it's important to emphasize this point as it's one of the most important selling points of crypto trading bots. You can decide to run things yourself during the day but what about at night? It's the only night in your part of the world and the crypto trade is going steady no matter the hour or day. If you can't stand missing out on sweet trading opportunities and can't keep awake for days on end, then cloud-based crypto bots are the only solution. We also offer masternode hosting to earn money with masternode cryptocurrencies.
4. Crypto Trading Bots are Fast and Efficient
Placing the trading order at the right time, buying and selling almost immediately, constantly rebalancing your portfolio: these are some of the things you can't really do by yourself. During the time it takes to even point your cursor on the buy/sell button and click, a bot can make hundreds or even thousands of trades and hand you the profit. More than that, algorithmic trading bots can balance and rebalance your portfolio almost constantly, keeping you ahead of market changes. Even if you were to do it just once every hour, you'd soon despair.
➖What are the Disadvantages of AI Crypto Trading Bots?
We talked about the advantages, now it's only fair to mention the disadvantages:
1. Scammers
While crypto trading bots seem like the perfect solution, they come with their own set of disadvantages. First of all, there is the possibility of a scam: how would you know if a bot you trust with your crypto wallet won't just transfer the money to another account, defrauding you?
It has happened before and it will happen again, so you need to be on your toes and carefully vet whatever automation platform you plan on using. Platforms and bots with longer track records are probably your best bet right now, as they have passed the test of time.
2. Extreme Volatility
Even if the bots you choose are legit, they might still end up costing you your investments. The crypto market is extremely volatile, and AI-powered tools don't usually fare well in conditions of high volatility. Consider the COVID pandemic and its effects on the market or the whole Elon Musk crypto-fiasco.
These things are next-to-impossible to predict or to handle by bots. There are, of course, some solutions, like Natural Language Processing bots that try to read and analyze tweets and forum posts on the market and predict how investors will behave and what coins to buy, HODL(hold), or sell. These NLP bots are far from perfect right now and can't be trusted to look out for your investment.
Are Crypto Trading Bots Really Profitable?
Well, that's a tough one. The answer is both yes and no. It's really about the bot you choose and how it was actually designed. Some bots are designed to be a winner in NFT marketplaces, and some of them work for scalpers in the Binance exchange.  There are massive investment companies like BlackRock that use proprietary trading bots that make fortunes. These types of bots are, of course, unavailable to the public.
The ones available are not exactly low-quality but you have to find the right one. One way to measure how profitable a bot might be is to look at the company offering it on their platform: do they stand to make money when you do? Is their success aligned with yours? Or do they just take a monthly fee and leave you out to dry?
For beginners, bots can seem very enticing at first, since it seems they can just leave everything to it and wait for the money to flow. That's almost never the case. A bot still needs to be checked on regularly, to be configured and tweaked on a timely basis. Even then, choosing the right algorithm is no easy task and if you're just starting out, you may need to spend some time testing various bots by backtesting on different platforms.
Conclusion
AI Crypto trading bots are smart trading tools that can increase your profits by leaps and bounds but only if used correctly. There are many different bots and strategies available, both free and paid, and choosing the best crypto trading bot is crucial for your success. Of course, even the best crypto bot is not going to perform well if you don't have the right infrastructure for it. For a crypto bot to make decent profits, it needs to run 24/7 in a fast, stable, and high-bandwidth environment. That means you should forget about running the bot trading platform on your laptop and use a VPS instead. Cloudzy's VPS hosting plans are high-performance environments for running your favorite bots. Check out plans and buy VPS without worrying about the risks, because of our 7-day money-back guarantee.
FAQ
What are the best crypto bots?
Most crypto bots have their own advantages and they may be better or worse depending on the trader's mindset and expertise. However, We've gathered a list of the 7 best crypto trading bots in this article, and you can be sure you'll find one that works for you.
Why should I get an AI trading bot for crypto trading?
Artificial intelligence (AI) cryptocurrency trading bots can be really helpful for traders of cryptocurrencies. The followings are just some of the advantages of crypto bots:
Not impulsive

Uninterrupted trade

Efficient data processing
What is an AI cryptocurrency trading bot?
Artificial intelligence (AI) cryptocurrency bots are automated applications that help crypto traders to sell or buy cryptocurrencies at the right time to gain the most profits. The primary goal of these bots is to reduce the chance of losses and increase the earnings for traders.
Are AI cryptocurrency trading bots profitable?
Sure, they can produce numerous benefits if you have enough expertise and experience in crypto trading and its related topics. With a cautious approach, you can manipulate these bots to make a huge profit from the crypto market.