Online shopping was already gaining momentum before the Covid-19 pandemic dramatically accelerated its growth, making it a commonplace practice across the globe. With this trend rising steadily ever since, we are witnessing more and more online and eCommerce shops appearing online. With over 2.2 million active daily users, Shopify is one of the most popular eCommerce platforms that allows businesses to create and manage online stores. However, it may not be the best fit for everyone due to its pricing, features, or limited customization options. Fortunately, there are several options for the best free Shopify alternatives available that can cater to different business needs and budgets.
Whether you're a small business owner looking for a budget-friendly option or a larger enterprise seeking more advanced features and scalability, there's an alternative eCommerce platform that may be better suited to your needs. From open-source solutions like WooCommerce and Magento to website builders with built-in eCommerce capabilities like Wix and Squarespace, there are various options to choose from, which we will discuss at length further down.
Choosing the right option out of the pool of Shopify competitors is crucial for the success of any online business. Therefore, it's essential to weigh the pros and cons of each option and consider factors such as pricing, customization options, payment methods, and integrations before making a decision.
In this piece, we'll explore top-notch free options that can serve as alternatives to Shopify, aiding you in discovering the ideal platform for your business needs. But first, let's weigh the advantages and disadvantages of Shopify!
Pros and Cons of Shopify
Before deciding to go for one of the best free Shopify alternatives, it is beneficial to examine the pros and cons of Shopify itself. Doing this will allow you to measure your expectations of an eCommerce platform against the qualities and shortcomings of Shopify. Who knows, maybe you will find Shopify sufficient to give you everything you need from an eCommerce platform. Ultimately, the pros and cons of Shopify will depend on the specific needs and goals of the business. However, by weighing these factors, businesses can determine whether Shopify is the right eCommerce platform for them. Let's start with the pros.
Shopify Pros
Here are the main pros and advantages of Shopify!
User-friendly
Shopify is very user-friendly and easy to use, even for those without experience building websites or managing an eCommerce store. This ease of use is the number one reason behind Shopify's massive success in recent years.
Customizable
A wide variety of templates and design options are available on Shopify, allowing businesses to customize their online store to match their brand. While these customizable features are found in Shopify alternatives, too, Shopify is simply the best at it.
Security
Shopify is a very secure platform, providing businesses with SSL certificates, fraud detection, and secure payment gateways that will ensure a healthy exchange of value between the customer and the shopkeeper.
Integrations
Shopify integrates with many third-party apps and services, allowing businesses to add additional features and functionality to their online store. There are hundreds of different integrated apps and add-ons related to inventory management, order listing, etc., all of which make life much easier for the shop owner.
Mobile-friendly
Shopify is optimized for mobile devices, ensuring customers can easily access and purchase products from their smartphones or tablets. Many of the other candidates for the best free Shopify alternatives also share this characteristic, however, Shopify's integration on smartphones has been the best to date in the eCommerce world.
Shopify Cons
Here are the main cons and disadvantages of Shopify!
Cost
Shopify can be expensive, particularly for businesses with large product catalogs or high sales volumes. One of the main reasons people consider candidates for Best Shopify alternatives is the fact that they offer the same services for free.
Limited control
While Shopify is customizable, businesses may be limited in their ability to fully control the design and functionality of their online store. This forces you to work exclusively as part of Shopify's framework. Shopify also is not an Open-Source platform, further limiting it.
Transaction fees
Another major financial con of Shopify is the fact that Shopify charges transaction fees on each sale, which can add up over time to huge amounts for each shopkeeper. There are Shopify alternatives with little to no transaction fees.
Limited blogging functionality
Shopify's blogging functionality is less advanced than other platforms, making it less ideal for businesses prioritizing content marketing. Content marketing is one of the main drivers of sales for eCommerce shopkeepers, therefore, limitations in this area will hinder them from using this strategy to increase turnovers.
SEO limitations
Shopify's SEO capabilities are somewhat limited, making it more difficult for businesses to rank in search engine results than some Shopify competitors. With SEO being crucial for online shops to receive potential customers via search engines like Google, this is quite damning.
What to Consider When Choosing a Shopify Alternative
So, if reading the pros and cons of Shopify compelled you to try an alternative, let's first cover all the major things that need to be considered before making your choice! Here are five key things to consider when choosing a Shopify alternative.
Cost
Finding a Shopify alternative that aligns with your budget is crucial. Take into account not just the monthly subscription but also transaction fees and any extra expenses for special features or add-ons. By evaluating the costs across various platforms, you can identify the one that offers the greatest bang for your buck.
Customization options
Having the ability to customize your online store is key to making it unique and reflective of your brand. Search for a substitute platform that provides a wide range of customization features such as themes, design utilities, and third-party integrations. This will enable you to craft an online shop that distinguishes itself from the competition. Considering that Shopify has its limitations in customization, locating a more flexible alternative should be relatively straightforward.
Scalability
Scalability should be a major consideration if you're planning to expand your online store. Opt for an alternative platform capable of accommodating rising traffic and escalating sales as your business grows. This includes the ability to handle large product catalogs, process high volumes of orders, and manage multiple storefronts. While your business may start out small, the potential for growth and lack of readiness to scale the business as it grows has spelled doom for many online businesses. So choose a Shopify alternative that will not disappoint when it's time to scale up.
Features
Various eCommerce platforms come with distinct features, making it crucial to identify which functionalities are most relevant to your unique business needs. Some key features to look for include payment gateways, shipping options, inventory management, and marketing tools. Look for a platform offering a range of features, and also consider whether you need to add third-party apps or integrations to supplement those features.
Cryptocurrency payment is an important feature for many successful online eCommerce examples these days. Read my other article on the best cryptocurrencies for payment and implement them in your business!
Support
Support is an important consideration when choosing an eCommerce platform. Look for a platform that offers comprehensive customer support, including email, phone, and chat support. Additionally, check whether the platform has an online knowledge base or community forum where you can find answers to your questions. Consider the level of support the platform provides and whether it meets your needs for managing and troubleshooting any issues that may arise. Lack of support in critical times can lead to customers experiencing all sorts of issues and not using your online shop in the future.
Top 10 Best Shopify Competitors
Now, it's finally time to rank the top 10 best Shopify alternatives. The items are in no specific order, and we tried to include an option from every kind of eCommerce platform to give you freedom and diversity of choice.
WooCommerce (Best Shopify Alternative for WordPress Users)
Launched in September 2011 by WooThemes—a company later acquired by Automattic, the organization behind WordPress.com—WooCommerce is an open-source eCommerce solution aimed at online businesses of all sizes. Built to work exclusively and seamlessly with WordPress, it offers a straightforward experience for those already versed in the platform. WooCommerce enables users to set up an online store to sell both physical and digital goods or services. The platform further extends its capabilities by offering a wide array of both free and premium themes, plugins, and extensions to boost your online store's functionality.
One of the main benefits of WooCommerce is its flexibility, which outperforms Shopify. You can customize your store to fit your specific needs using its extensive range of features and tools. You can also add additional functionality through third-party extensions, such as payment gateways, shipping providers, and marketing tools.
WooCommerce is a popular choice for small to medium-sized businesses, but large enterprises can also use it. It is scalable and can handle high traffic and large product catalogs, however, in cases of extreme scale, it may sometimes buckle under the workload. However, its exclusive compatibility with WordPress makes it somewhat limited. Overall, WooCommerce is definitely one of the best alternatives to Shopify.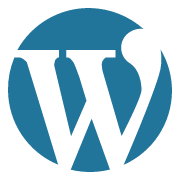 Start Blogging
Self-host your WordPress on top-tier hardware, featuring NVMe storage and minimal latency around the world — choose your favorite distro.
Get WordPress VPS
Magento (Best Open Source Shopify Alternative)
When it comes to choosing an open-source Shopify alternative, few options beat Magento. Magento was first released in 2008 and is currently owned by Adobe. Magento offers a range of features and tools that make it a popular choice for eCommerce businesses. Magento allows for extensive customization, enabling businesses to create unique and personalized online stores, almost matching Shopify's level in this regard. It is also quite scalable and can handle large volumes of products and traffic, making it suitable for businesses of all sizes.
However, Magento's ace in the hole is its incredible multi-store management features. Magento allows businesses to manage multiple online stores from a single admin panel, making it easy to scale their operations across multiple sites and combine their profits.
Magento also makes up for Shopify's lack of SEO features, and it is designed to be SEO-friendly, with features such as meta tags, URL customization, and site maps.
Two versions of Magento are available: Magento Open Source and Magento Commerce. Magento Open Source is free to use and can be downloaded and installed on a web server. Magento Commerce is a paid version that offers additional features and support services. Either choice will be one of the best free Shopify alternatives for you!
Wix (Best Shopify Alternative for DIY Users)
When it comes to alternatives to Shopify, Wix emerges as an unconventional yet efficient choice. Wix is widely recognized as a website builder that enables users to craft polished websites without any coding expertise. Although it's not primarily designed for eCommerce, Wix offers a specialized feature called Wix Stores. This allows users to set up online shops and sell products with ease.
Wix eCommerce offers a range of features for creating an online store, such as customizable templates, product galleries, and shopping carts. The platform also provides tools for managing inventory, processing payments, and handling shipping and even tax calculations.
Wix eCommerce is designed for user-friendly operation, featuring a drag-and-drop interface that allows users to customize their store effortlessly, with no technical expertise required. The platform is also compatible with well-known payment gateways like PayPal, Stripe, and Square, simplifying the process of accepting payments from customers. An added advantage of using Wix eCommerce is that it comes fully hosted, meaning Wix handles all the technical elements of running an online store, including server maintenance and security.
This can save users a lot of time and effort compared to running their own eCommerce website. With all of these perks, it is notable that Wix is a paid service with a $27 monthly subscription.
BigCommerce (Best Shopify Alternative for Already Established Businesses)
Another option out of the best Shopify alternatives is BigCommerce. It is a cloud-based eCommerce platform providing businesses with the tools and features to create and manage their online stores. The platform was founded in 2009 and is headquartered in Austin, Texas.
BigCommerce also provides various resources and support to help businesses succeed online. The most eye-catching feature is the cloud support, allowing the highest possible scalability and accessibility, as well as the virtual elimination of downtimes and delays,
Overall, BigCommerce is a powerful eCommerce platform that enables already established businesses to go online, powered by Cloud technology.
Squarespace (Best Shopify Alternative for Designers or Content Creators)
Squarespace is also a well-known website builder that provides a robust platform for crafting websites, and like Wix, it includes eCommerce capabilities. With Squarespace eCommerce, you can establish an online store to directly sell goods and services from your site. The service comes at a moderate monthly fee of $16.
Squarespace offers a variety of professionally designed templates that are optimized for eCommerce. This is by far Squarespace's biggest competitive advantage since these templates are fully customizable, so users can make their store look exactly how they want it to. Squarespace makes it easy to add, edit, and manage products in your store. This makes it ideal for designers, who can set up product variations, create product categories, and manage inventory levels with their desired design without worrying about coding.
Squarespace eCommerce is a good choice for small to medium-sized businesses that want an option for the best Shopify alternative.
Medusa (Best Shopify Alternative Free of Charge)
Medusa eCommerce is an open-source Shopify alternative that provides businesses with a comprehensive solution for creating and managing their online stores. It is designed to be highly flexible and customizable, enabling businesses to tailor their eCommerce website to meet their specific needs. This boils down to the comprehensive open-source nature of the program that allows it to make up for whatever shortcomings it may have by using additional apps and integrations.
Medusa eCommerce is built on top of modern technologies such as Node.js and React, making it highly scalable and easy to customize. It also has an active community of developers contributing to its development, ensuring it stays up-to-date with eCommerce trends and technologies.
Overall, Medusa is one of the better candidates for the best free Shopify alternatives, with a powerful, flexible, and customizable platform to help people grow an online business to any size.
Ecwid (Best Shopify Alternative for People with Already Existing Business Websites)
Ecwid is another cloud-based eCommerce platform that allows businesses of all sizes to easily set up and manage an online store, similar to BigCommerce. Ecwid is a popular choice for established businesses that are looking for a flexible and customizable platform to integrate features similar to Shopify.
In terms of features, Ecwid offers a range of tools to help businesses optimize their online store for sales. This includes mobile POS, unlimited standard bandwidth, great drag-and-drop designer, cart recovery emails, and integration with various payment gateways and shipping providers, making it a great option for the best alternative to Shopify. There is a free package, however, this does not come with support; paid service starts at $14 per month.
Sellfy (Best Shopify Alternative for Physical Products)
Sellfy is another great option out of the best Shopify alternatives. It was founded in 2011 to make starting an eCommerce brand as easy as possible. Sellfy's key features include a customizable storefront, a powerful eCommerce engine, and built-in marketing tools. It also offers various integrations with third-party services like Google Analytics, Mailchimp, and Zapier.
Sellfy is primarily focused on digital products like ebooks, courses, music, and software, but it also supports the sale of physical products like t-shirts, posters, and other merchandise through its D modeling support. This makes it reliable regardless of the type of products, but especially for physical products that are often underrepresented in eCommerce.
A primary benefit of Sellfy is its user-friendliness. The platform is engineered to be easy to use, requiring no technical or coding skills to establish and manage an online store. Moreover, Sellfy offers budget-friendly and scalable pricing options; although a free tier is available, plans begin at $19 per month.
Open Cart (Best Shopify Alternative for International Markets)
OpenCart is an open-source eCommerce platform that allows businesses to create and manage their online stores. It was first released in 1998 and has since become a popular choice for businesses of all sizes.
OpenCart comes with many features, including customizable templates, product categories, and options. However, its main niche advantage is the support for international marketing tools like multiple payment and shipping methods, multi-language, and multi-currency support. Additionally, the platform features an inbuilt affiliate program, a points-based rewards system, and SEO resources designed to boost a business's presence on search engine results pages.
Big Cartel (Best Shopify Alternative for Small Businesses and Artists)
If you happen to be a musician, artist, photographer, or designer who's just starting a small business off the ground, then Big Cartel is here to help you take it into the next step by enabling you to easily introduce eCommerce elements to your business.
Big Cartel offers a range of features that are specifically tailored to the needs of artists and creative individuals. These include selling physical and digital products, inventory tracking, shipping options, and setting up discounts and promotions. The platform also provides detailed analytics to help sellers track their sales and understand their customers' behavior.
Another advantage of Big Cartel is its affordability. The platform offers a free plan that allows sellers to list up to 5 products and paid plans that start at $9.99 per month for up to 50 products. This makes it an affordable option for small businesses and independent artists who are just starting out. If you are an artist or a small business owner, Big Cartel is the go-to option out of the best Shopify alternatives for you!
Conclusion
Shopify is an excellent option when it comes to eCommerce platforms. However, it has some flaws and disadvantages that may sway many upcoming online business owners to look for alternatives. Knowing that we went through learning its advantages and disadvantages to know whether it suits your needs or not. If Shopify does not meet your needs, then it is important to know how to choose out of the best free Shopify alternatives.
Personally, while all of the ten options are viable and great for specific use cases, I find Magento to be the most well-rounded, versatile, and comprehensive of the bunch. This comes down to its ease of use, free and paid options, SEO-enabling features, performance under pressure, and diversity of platforms. When dealing with eCommerce platforms, users are often confused about how to host their choice.
Cloudzy offers one of the best Magento VPS packages out there. It comes with Magento pre-installed and pre-configured, with dedicated resources that are scalable to your needs and have maximum compatibility with Magento right out of the box. Get your own tailored Cloudzy Magento VPS, featuring 15 locations worldwide, an uptime of 99.95%, ironclad security, pre-installed OS of your choice, and start your own eCommerce journey powered by Cloudzy!

High-performance VPS hosting with low pricing
Benefit from our affordable VPS hosting for various use-cases, including hosting websites or games, trading, remote desktop server, and app development & testing.
Get a High-efficiency VPS
FAQ
What is the Best Method to Host the Best Shopify Alternatives?
While dedicated servers are still reliable, they can't compete with the performance and direct control that virtual private servers offer. A tailored VPS package is the best way to host the best Shopify alternatives.
Why Should I Consider a Shopify Alternative?
While Shopify is great and the most commonly used eCommerce platform, it has its own issues with costs, transaction fees, and lack of SEO features. If your online business relies on fewer charges or advanced SEO, then definitely consider a Shopify open-source alternative.
Are the Best Shopify Alternatives Reliable?
All of the options mentioned in this article are reliable regarding security. In terms of performance, as long as they are used within the specified special use case, they will also be reliable!