With its distinctly bright, blocky style, Minecraft has become iconic across the globe. You don't even have to be a gamer to know Minecraft. If you are considering playing the game, there are a few notes about Minecraft servers that can help you experience the coolest gameplay!
Like any other online game, Minecraft runs on servers. There are public and private servers, each serving a different gameplay. You can join public servers based on your chosen gaming style. You can also host your own servers to define your own gaming experience. In this blog post, I will tell you all about the best Minecraft server hosting and how to host your own Minecraft server!
What are Minecraft Servers?
Minecraft servers are used for playing games online. They are mainly used for multiplayer games, but Minecraft also allows single-player games on servers. This way, all updates, bug fixes, and troubleshooting will apply to both single-player and multiplayer games. There are mainly 8 types of servers. Think of servers as an online world with many users playing in this virtual world. You can either join these amazing worlds and play by their rules or host your own server and set your own rules. If you want to use special mods or custom content, you can easily create your own version of the game, play by yourself, or invite your teammates to play.
Bedrock and Java — The Minecraft Servers
Minecraft servers come in two editions, Java and Bedrock. But which one should you choose? There are two main differences between Java and Bedrock servers:
Platforms:

Deciding on which version to choose depends on what device or OS you are opting to use. Java servers are available on Windows, Mac, and Linux, while Bedrock servers are available on Windows 10, 11, and gaming consoles like Xbox. 

Customizability:

Java is known among Minecraft gamers for being highly customizable. You can use third-party custom content and mods that will entirely change your gaming experience. With Java, you can build the world you want, just how you like it. Bedrock is a lot more limited when using custom content since it offers the Minecraft Marketplace with its own custom content. It's fair to say that the best Minecraft server hosting for mods is the Java edition.
Besides these two main differences, Java and Bedrock perform similarly, with a few differences here and there regarding early access or gameplay updates. What's important is that both editions allow you to host your own public or private servers. 
Best Minecraft Servers
Now that you know the what's what of  Minecraft servers, I don't want you to go scrolling away on Google to find a top server Minecraft has to offer. I dug a little so you don't have to!
I want to introduce the best Minecraft Minecraft server hostings with exciting gameplays and innovative mods. I also classified them in terms of edition so you'd know which server is the Java or Bedrock edition. Let me add a cool factor. These are the best free Minecraft server hostings!
I know, you're welcome.
Java Edition
OP legends is one of the best Minecraft server hostings, it's free, and it's so fun to play in! They have a creative way of mixing and matching the coolest mods. OP Legends also has a great community on their Youtube and Discord channels and are always running contests and giveaways. If you love everything Minecraft, you'd really enjoy playing on OP Legends and communicating your interests with other players.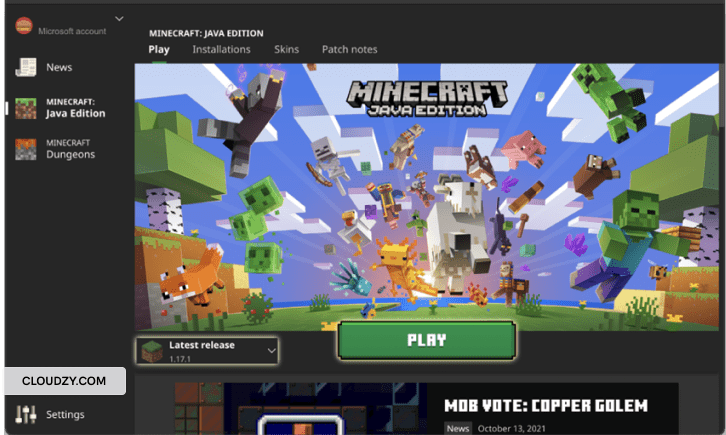 Java Edition
Brawl is another top server Minecraft has to offer. There are different gameplays and contests, including a zombie survival mode on the server. Minecraft servers usually use community mods. But Brawl uses its own one-of-a-kind, exclusive mods. They have all sorts of mods, plugins, and textures. If you're into building, Brawl is a great server for you since they offer a dedicated creative mode for you to build as you want.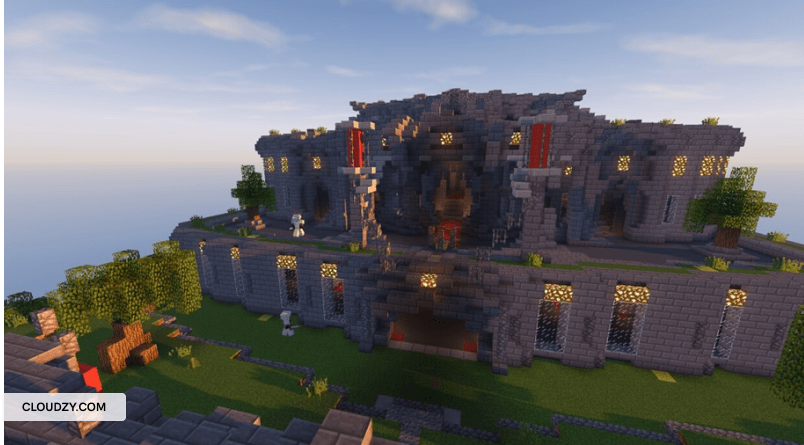 Java Edition
Among Us Performium is — obviously — a survival mode Minecraft server paying tribute to the wildly popular Among Us game. The server has mods based on the Among Us gameplay but also offers a variety of mods and mini-games for you to enjoy. You can enjoy a classic game with your crewmates or even kill off every one of them to survive. No one's judging you in this top server Minecraft gameplay!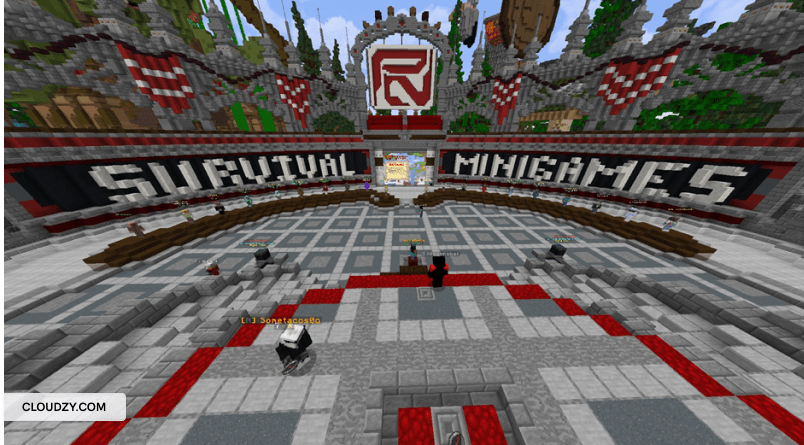 Java Edition
If you are a Pokemon fan, you're going to love this one! PocketPixels offers the best Minecraft server hosting for the Pixelmon gameplay. You can enjoy Pixelmon in survival mode and battle royale while PocketPixels is developing even more gameplays. You can play on this server with fellow Pokemon lovers or hunt Pokemons on your own. Fun fact? You will see some familiar faces like Ash's mother in the game!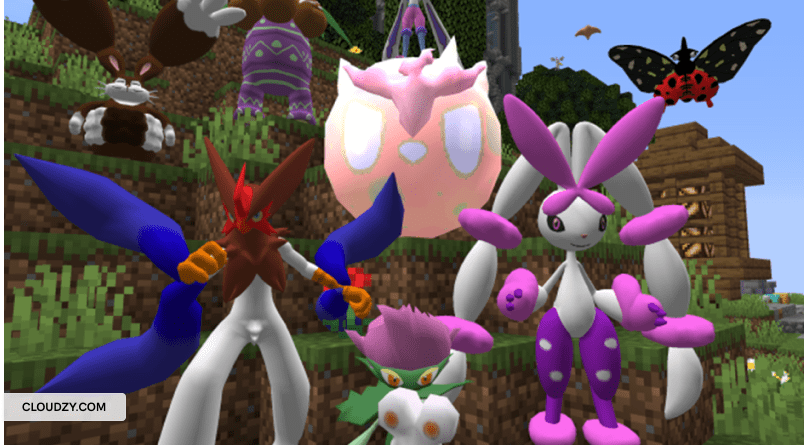 Java Edition
Another one of the best Minecraft server hostings is Westeroscraft. Why? It's based on Game of Thrones, I mean, how cool is that? Westeroscraft offers around 400 locations for you to explore, all created accurately from the world of GoT. For the same reason, Wersteroscraft is known as one of the most detailed Minecraft servers. If you have always wanted to explore the insides of GoT, you are going to love playing on this top server Minecraft game.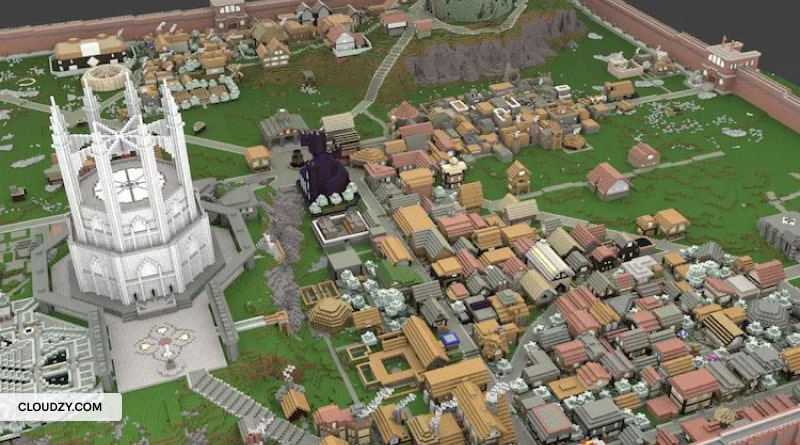 Java and Bedrock Editions
MineHeros is the first on our list of the best Minecraft server hosting that offers both Java and Bedrock servers. This allows you to crossplay with your friends using either of the editions! MineHeros is probably one of the most amusing Minecraft servers because they constantly release new custom maps. There's always something new and exciting to explore on MireHeros.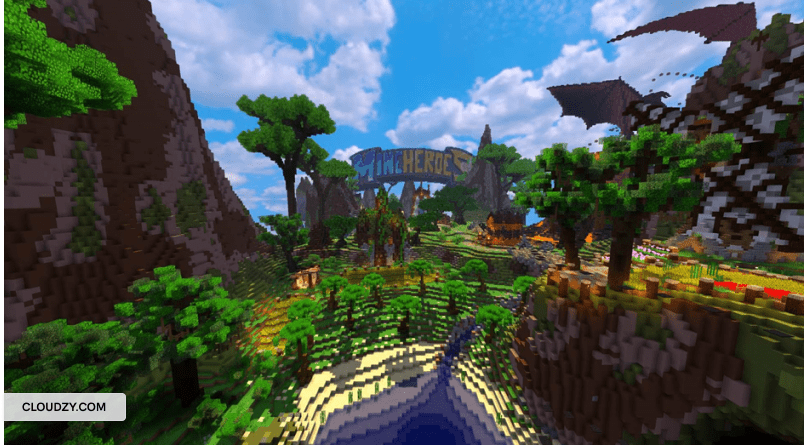 Java and Bedrock Editions
One of the best Minecraft server hostings for roleplay is RolePlay Hub. The roleplay themes are mostly school and fantasy, with a lot of different scenarios to experience. The story-telling aspect of this server is taken pretty seriously to ensure maximum satisfaction for games that are into roleplay. But you can also break away from the theme and play on your own or with your gamer mates with the creative mod. RolePlay Hub is available for both Java and Bedrock editions with slight differences in worlds.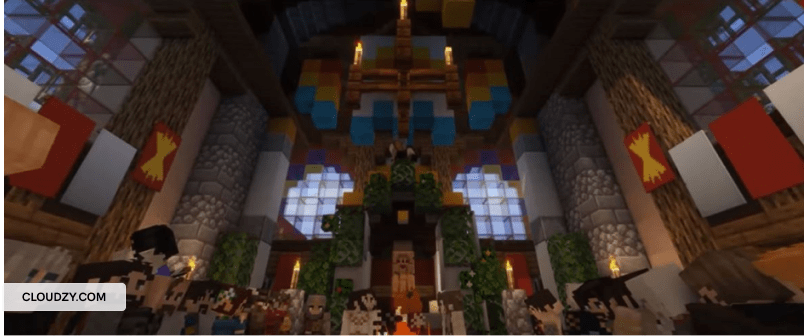 Java and Bedrock Editions
Not only is MinePlex one of the best Minecraft server hostings on our list, but it's also an all-time favorite server for both Java and Bedrock edition gamers. Because of its popularity, MinePlex has a huge community of gamers and a lot of new games to experience. They vary from Survival mode to sky-wars and building games. If you enjoy experiencing different games and getting to know gamers on a daily basis, you will have a blast on MinePlex.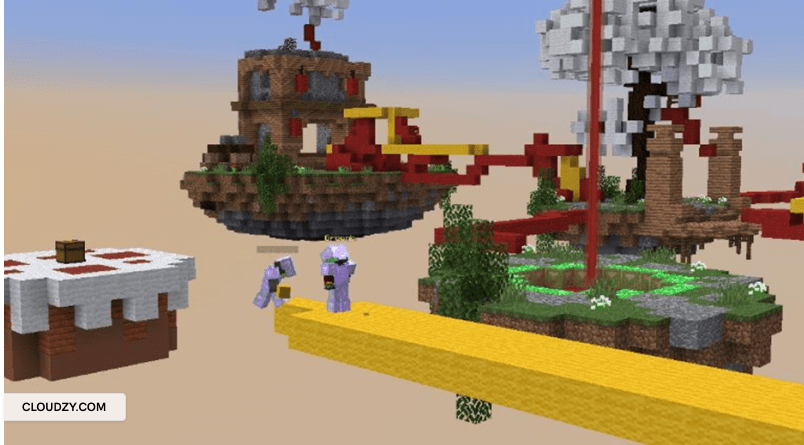 Now let's have an overall look at the comparison between our best Minecraft server hostings:
Server
Edition 
Game Variety
Custom Content Store
IP Address

OP Legends

Java

✅

❌

faihnn.oplegends.com

Brawl

Java

✅

❌

brawl.com

Among US Performium

Java

Based on Among Us

❌

amongus.performium.net

Pixelmon

Java

Based on Pokemon

❌

Play.PocketPixels.net

Westeroscraft

Java

Based on GoT

❌

mc.westeroscraft.com

MineHeros

Java & Bedrock

✅

✅

play.mineheroes.org

RolePlay Hub

Java & Bedrock

✅

❌

mc.roleplayhub.com

MinePlex

Java & Bedrock

✅

✅

Us.mineplex.com

pe.mineplex.com
Best Minecraft Server Hosting for Mods
I did a little evaluation to tell you the best Minecraft server hosting for mods. In our list, every server uses mods and custom content. Probably the best Minecraft server hosting for mods is Brawl. As I already mentioned, they use exclusive mods, meaning that they build their mods from scratch, and you will not see those mods on any other servers. As one of the most detailed servers, Westroscraft uses a huge amount of mods to create a Minecraft of GoT's world. 
All these servers use pretty amazing mods, whether exclusive or community-made. But if you need a specific group of mods not found or available all together in a public server, you can host your own.
Do I Need My Own Minecraft Server?
Sure, you can always join any of the amazing Minecraft servers I listed for you. They have great communities, gameplays, mods, basically, whatever you need. But in terms of customization, you cannot exactly personalize your experience. The advantage of games like Minecraft is that you can run your own server. Hosting your own server is also not that expensive if you use the right tools.

Get Your Game Face ON
Impress your friends on game night or just start a commercial multiplayer server for Minecraft, Virtual TableTop games, and more!
Get Your Game Server
Here are the main advantages of hosting your own server:
Best Minecraft Server Hosting Advantages:
You're Free To Choose Mods
If you've ever tried to join an online game and gotten frustrated because the version you're on doesn't have certain mods enabled, it can get disappointing. The required plugins might even be easily available, just out of your reach. Having your own Minecraft servers gives you a free choice of what to install.
We are social creatures, and while it can be much fun to be with friends, time doesn't always permit it. Luckily the digital world removes distance, and Minecraft can be an excellent way to create a small, private community of you and your closest friends. Your world within the world.
Generally, in large gaming communities, rules are often created to benefit the majority. If you host your own Minecraft server, you'll only need to set rules that will apply to your little group. So feel free to set the rules as you go!
Use It as a Teaching Tool
If you're a teacher, you'll be able to take massive advantage of Minecraft as an incredible teaching asset. Think of social experiments and teach young minds the importance of behavioral aspects and decision-making, all in a fun-filled platform that supports them in building and exploring.
Make Money With Minecraft VPS
The best Minecraft server hosting solution might get costly over the long run, especially if you're hosting a more significant number of players. The cost of hosting servers will be high. Still, Minecraft is under license from Microsoft, so it understands the costs that need to be covered. That's why Microsoft has made some permissions, opening avenues through which you can offset costs. You can even monetize your cheap Minecraft server hosting by in-game advertising, setting up web stores, and more.
You can always run a Minecraft server on your own PC, but if you are looking for a cheap Minecraft server hosting solution, you can get a gaming VPS.
A Virtual Private Server (VPS) is a virtual machine running on a physical server. Each VPS will have its own share of the host server's hardware resources like RAM, CPU, and storage. One main advantage of using a VPS is that you don't have to pay for hardware for your PC. You can choose how much resources you need for your VPS and scale them up whenever you need more. Another advantage is that a VPS will not have any location limitations. You can set your virtual desktop in any location the VPS provider offers.
Using a VPS is a cheap Minecraft server hosting solution because you will not pay extra for your internet connection, your electricity bill will not be over the top, and you do not have to buy a powerful computer. A gaming VPS will be online even if you turn your computer off, will be maintained by the provider, and all you need will come in a package at an actually affordable price.
A Minecraft VPS from Cloudzy can increasingly improve your gaming experience and get you all the advantages of the best Minecraft VPS hosting. You can get a VPS from Cloudzy at amazingly affordable prices with the highest quality of services. You can enjoy a 99.95% uptime, 40 Gbps internet connection, the latest hardware resources, and a wide range of locations to choose from. Our fast network connection and minimum latency will ensure that you have a high-quality game with no lags. So, what are you waiting for?
Best Minecraft Server Hosting — All You Need to Know
So now, you know all about the best public Minecraft servers. They are all pretty cool to be a part of. But sometimes playing on a pubic server — especially a popular one — can have some disadvantages. Most servers have a waiting list for you to get on, and it won't exactly let you have an exclusive game with your own teammates. So if that can cause a problem for you, get a Minecraft VPS from Cloudzy, host your own personalized version of Minecraft with your favorite mods, and play exclusively with the people you want!
FAQ
Does getting a Minecraft VPS depend on my gameplay?
Not at all. The idea of getting a VPS to host a Minecraft server is about personalization and customization. So, you can use whatever mods, custom content, themes, or gameplays you like on your Minecraft server hosting.
Which plan should I choose for my Minecraft VPS?
That depends on how many users you are hoping to add to your game and the amount of mods you want to use. For example, 2 GB of RAM would be sufficient for up to 10 players, and upto 10 mods, while if you are aiming higher, 8 GB of RAM would do great for up to 90 players and 50+ mods.
Can I play in my already-existing Minecraft world with a VPS?
Sure you can. All you have to do is upload the files onto the server and play in your own world, this time with far better speed and performance.
Should I get a VPS or a dedicated server for Minecraft hosting?
You can use either a VPS or a dedicated server. The decision depends on your requirements. A dedicated server is great, it's got more resources, and it's all yours. But, unfortunately, it's a highly expensive solution compared to a VPS. A VPS is much better since you only pay for what you can use and also run a high-quality Minecraft server.
Is hosting your own Minecraft server worth it?
Some people want their own Minecraft server to have fun with their friends and co-players in their own way, with their own rules and mods. So, for them, the gaming experience is definitely worth it. Others launch commercial Minecraft servers that cater to pro gamers with special mods and attractive gameplay. For them, monetization makes self-hosting Minecraft worth it. Overall, I would say "yes," but you should know what you want from your Minecraft server.