A sneaker bot is an automated software that can purchase your desired limited-edition shoes in a matter of seconds. The best sneaker bot uses sneaker proxies to autocomplete the checkout process and place multiple purchase orders in online sneaker shops. Sneaker bots go by another name as well, "shoe bots." 
Suppose you are looking for sophisticated software to help you purchase limited-edition shoes as fast as possible. In that case, sneaker bots are your best bet. Choosing the best sneaker bot is crucial if you want to resell your precious sneakers at a high price.
What Does A Sneaker Bot Do, and How?
When a bot user enters his data such as credit card information, name, and shipping address into the software, the sneaker bot can begin to do its magic. The bot automatically heads over to the checkout point to purchase the goods based on the product URLs or keywords gathered from the "cook groups" by the user.
What Is a Sneaker Bot Cook Group?
Before answering this question, we should talk about sneakerheads. A person involved in sneaker collecting is sometimes called a sneakerhead. 
A group of sneakerheads is called a cook group. The sole purpose of this group is to help every sneakerhead purchase more sneakers and become better resellers. So how does it work exactly?
A cook group is made up of elite sneakerheads, resellers, and buyers. The members of this group provide and receive information about sneaker releases, reselling estimates, early links, and trending news on purchase-related topics. If you want more information about sneaker cook groups, check out www.gq.com. 
How Do Websites Detect a Sneaker Bot?
The best sneaker bot is an advanced bot that can browse through a website without being detected. That's because behind the best shoe bot is a highly skilled developer who knows all about bot detection mechanisms and can bypass them easily. Sneaker bot developers mainly use one of these four tactics to ditch bot detectors:
The most advanced sneaker bots can manipulate browser features and forge user agents.
Simulating realistic mouse movements, touch screen events, or human-like keystrokes are a few examples of this technique. 
The best sneaker bot relies on residential IP addresses, which are pricey compared to data center proxies. Still, they are worth it as they can easily bypass bot detection mechanisms which less advanced sneaker bots cannot.
The best shoe bot can bypass Captchas easily, but there is a secret trick you can use to help this process. If you have a sneaker bot and want to avoid running into difficult Captchas, create several Google accounts with a long history and a clean reputation. Google shows easier Captchas if it trusts your accounts. 
The easier the Captchas, the faster your sneaker bot will solve them. 
Sneaker Bots Impact on Businesses
Buying a sneaker bot is one of the tools to make more money as a reseller, but what happens if these sneaker bots attack your own business? Let's go through some of the negative impacts that sneaker bots 2022 can have on your website and your business's reputation.
Damaged customer experience: 
The sneaker bot collects all of your stock in seconds. As a result, there will be nothing left for your customers to purchase. If this happens a lot, your customers will lose faith in your ability to provide the goods they desire, so they will jump on another website that can meet their needs.
Long-term loss of revenue: 
All business owners want real customers so they can turn them into loyal customers over time. Sneaker bots 2022 can cop all the limited-edition sneakers in a blink of an eye. As a result, real customers become frustrated, and you won't be able to build any relationship with them.
Real and satisfied customers come back to buy additional items, and they might even tell their friends about your business. But when sneaker bots are in play, none of this will happen, and you will lose your biggest chance of announcing your brand to more customers. Therefore, you will have to spend more time and money on marketing to attract new customers. 
Unnecessary infrastructure costs: 
Automatic traffic is like poison for your website. If scanners and bots attack your website, the traffic spike will be about 20-100 times more than when normal users visit your website, resulting in unnecessary overheads.
Even if your website encounters the best sneaker bot that gets in and out in seconds, bot traffic can significantly slow down your website and cause delays. Nothing repels customers like a slow website.
Your website's analytics is a helpful tool for optimizing your site for conversions. But having fake traffic means you will not be able to track real customers' behavior on your website.
How to Choose the Best Sneaker Bot
Choosing and buying a sneaker bot is not an easy process, so we are here to help you. Please know that if you think you are saving your money by using a free sneaker bot, you are on the wrong path. It's better to pay for the best sneaker bot than to feel frustrated when all your beloved sneakers are sold out. With that sorted out, now we want to address some key points so you can choose the sneaker bot of your dreams. 
The first and most important thing you should check with your bot provider is whether they offer regular updates or not. Shoe sites are constantly updating their software programs to block sneaker bots. So it's imperative to look for the best shoe bots with ongoing updates. 
The compatibility element is the next thing to look for in a sneaker bot. It would be best to buy a sneaker bot compatible with various online shoe sites. That way, you won't run into any problems when new sneakers are released for sale. The best sneaker bot is the one that supports multiple accounts, especially if you want to buy several pairs of sneakers from one website. 
As for any service or product, it's crucial to pick a supplier that offers excellent customer support. You are paying a lot of money to purchase a bot, so it is your right to have the best support team to help you should you encounter any problems or obstacles. 
In addition to customer support, keep a lookout for proxy support. Many sneaker bot developers don't offer proxy support which is a problem because data center proxies are easily detectable, and as a result, you will be blocked out before you even click on your chosen product. 
How to Use Sneaker Bots to Buy Limited-edition Pairs of Jordans, Nike, and Yeezys Easily
Sneakerheads face serious problems now that all types of sneaker bots have entered the market. To purchase that limited-edition pair of Yeezys, one must put in his credit card information on a website as fast as possible before the product sells out. Buying a sneaker bot gives you that unfair advantage you need in winning this race. However, there is a price you must pay if you want to secure your goods without a glitch, so don't even think about using a free sneaker bot. If you want to use a free sneaker bot, you might as well do everything manually cause it's basically the same. 
Another advantage of using a sneaker bot is that it is designed to bypass "one pair per customer" quantity limits. So if you want to purchase sneakers at a retail price, the fastest way is to use the best sneaker bot on the market, which we'll talk about in the following sections. 
Now that we've covered why it's essential to use sneaker bots in the thriving sneaker resell market, let's go through some important steps before buying a sneaker bot. 
How to Use a Sneaker Bot
At first glance, you might find it hard to use sneaker bots. But there is a key for every lock. Most people are new to this sneaker reselling business. As a result, they might decide not to use this brilliant tool altogether. The information in this section will tell you all you need to know about buying and actually using sneaker bots to your advantage. 
Before buying a sneaker bot, you need to have a proxy or a dedicated server to purchase your favorite sneakers easily. The beauty of proxies is that they make it seem like each item is purchased from a different source. 
With a proxy, you will be able to buy several pairs of Jordans, Nikes, Yeezys, or whichever brand you have your eyes on, all from one website. 
Which Proxy is Better, data center or Residential?
If you use data center proxies, it's as if you are buying the goods from a company or corporation's location. On the other hand, residential proxies make it seem like you are visiting the website from an alternate home address. If you choose a residential proxy for your sneaker bot, make sure it's reliable and secure. If the cost is not an issue for you, a private proxy is always the best option. 
Buying the best sneaker bot won't do much good if you don't have a proxy, so make sure you have all the requirements to set up your bot properly. 
10 Best Sneaker Bots 2022
The table below offers a glimpse of the best-known sneaker bots on the market. If you want detailed information about each sneaker bot, stay tuned until the end of this section.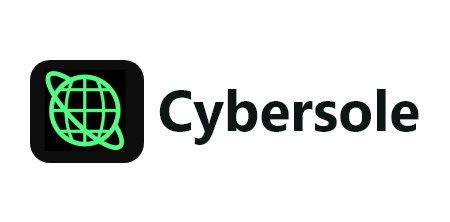 Cybersole is the one and only sneaker bot for you if you want to always stay at the front of the checkout line. You will never miss a sneaker release if you invest in Cybersole. It should be no surprise that this sneaker bot does not come cheap at all. However, if you want to pay a tiny smaller fee, you can buy Cybersole from a reseller.
Look at this bot's payment as a smart investment with huge return potential. There is a reason why this particular sneaker bot is in high demand: it never misses its target. This is the best sneaker bot you can ever use if you are a sneakerhead who loves to shop at Footsites, Shopify, Mesh, and Supreme. Cybersole is super fast, and you can perform several tasks concurrently. It supports over 270 online retail stores, which is a considerable advantage in the sneaker market.
You can tell whether a sneaker bot is good or not by reading some of its customer reviews, and in this bot's case, there is nothing but positive reviews. Whether you're an android user or iOS, Cybersole has a free mobile app so you can control everything from the get-go. Also, you won't have to worry about Captcha traps with Cybersole. 
Even if your money doesn't come back multiplied, which it will, you always have the option to resell your bot, so it's a win-win. 
If you choose AIO bot, you can enjoy a lifetime of sneaker copping for a one-time payment fee. Besides the upfront cost, there is a monthly fee to renew updates, but that's all. You'll get a fantastic deal which will benefit you forever. Choosing AIO bot means you will never miss any hot releases like the Adidas Yeezy Boost 350 or the Nike Shattered Backboards. How great is that?
AIO bot has been on the market for a long time now and has over 300,000 satisfied customers. In seconds, you will be able to access over 70 online sneakers stores, including Footsites, Finishline, Yeezy Supply, Shopify, and Supreme, and purchase the goodies super fast. With AIO bot, you can purchase several pairs even if the website allows only one pair of shoes per customer.
Reliable customer support and constant updates are all taken care of as well with this bot. You will also encounter no problems in regard to user-verification restrictions because AIO bot offers a Discord server. The only flaw we should point out about this sneaker bot is that it only supports Windows devices. 
All in all, if you are a beginner in the sneaker copping market and want to use a hassle-free bot, AIO bot is the best option for you.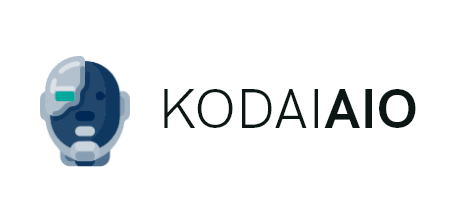 The best thing about Kodai AIO is that both Mac and Windows users can enjoy this great shoe bot to snatch up their favorite sneakers quickly. Using this bot lets you bypass restrictions set by online sneakers sellers and buy all the sneakers you want. 
This bot is excellent for beginners because a Demo video on its website explains everything one needs to know. Kodai AIO bot providers are committed to getting results, and its 200,000 successful user checkouts are more than enough proof.
Some popular retailer platforms where you can use the bot to cop sneakers include Yeezy Supply, Supreme, Shopify, US Footsites, EU Footsites, Finishline, and JDSports. Kodai AIO users will also get detailed information about set-up guides, regular updates, and upcoming releases.
Those who want to use an effective sneaker bot that supports multiple sites for a small monthly fee should definitely check out this bot.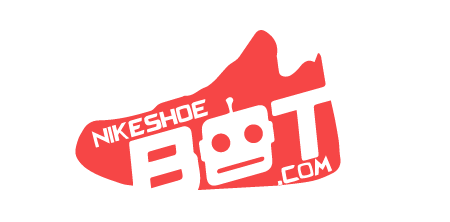 Almost everyone in the sneaker copping industry has heard of Nike Sneaker Bot. Unlike its name, this bot supports many retailers, not Nike only. The best thing about it is that the bot works with many proxies, so you won't have to worry about finding a proxy provider. 
Nike Sneaker Bot is compatible with both Mac and Windows devices, and it comes with a fairly cost-effective yearly fee. Another benefit of using this bot is that it supports many popular retailers such as Adidas, YeezySupply, Footsites, Supreme, and Shopify. 
Nike Sneaker Bot is user-friendly, so beginners can easily purchase their sneakers in no time. There is also a billings tab where customers can monitor their transactions, edit billing profiles, and set checkout limits. If you are worried about Captcha problems, the bot has taken care of that. 
So if you are looking for a pioneer in the botting market that offers the best service at a reasonable price, Nike Sneaker Bot is the best option for you.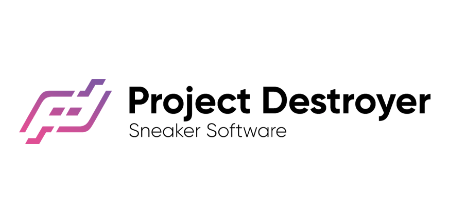 Project Destroyer is a sophisticated all-in-one sneaker bot that offers amazing features for all sneakerheads. PD has been around for quite some time, and it's still one of the best sneaker bots on the market. Offering regular updates and supporting over 200 notable sites are some of the best features of this bot. 
Also, Project Destroyer offers group accounts and proxies so you can access any site you want. One special feature that might grab your attention is the "Waterfall Monitor," which focuses on one keyword during a release. As a result, websites won't be able to detect the bot, and you can buy a large number of sneakers.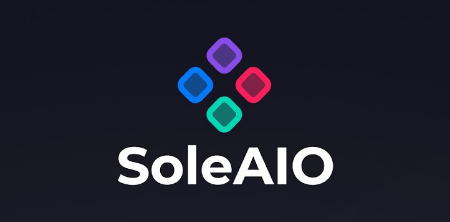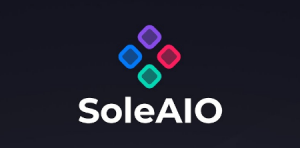 Suppose you want to buy an average-performing bot that you can use to grab limited-edition shoes from Footsites, Adidas, YeezySupply, Shopify, Finishline, and Supreme. In that case, the Sole AIO bot is the right choice for you. 
Sole AIO is a suitable choice for beginners because of its user-friendly interface. One of the unique features of this sneaker bot is that it sends you a notification link once your transaction goes through the checkout point. The only thing that can make you second guess this bot is that it only runs on windows. But a cloud VPS with Windows OS can solve this problem for Mac users.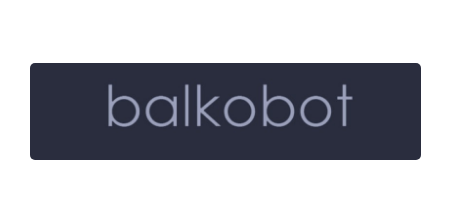 Balkobot is one of the cost-effective bots out there, and you can use it to buy or resell as many sneakers as you want. The good news is that this bot supports both Mac and Windows devices. Balkobot has an analytics page that stores important data such as your checkouts history and account status.
Balkobot is the best sneaker bot for sneakerheads who like to purchase many sneakers concurrently. However, it's best to use a separate server to avoid cancellation or IP ban issues. 
If Adidas and Shopify are your go-to shops, this bot has an excellent success record with these platforms.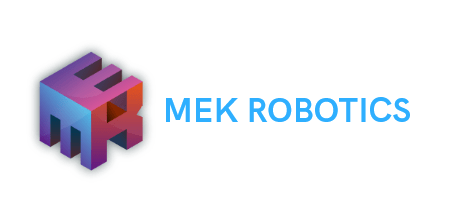 Mek Robotics offers two options to its customers: MEKpreme, or MEKAIO.
If you want the full experience, the AIO option is certainly the better choice. However, Mekpreme has a superior advantage, and that is it supports both Mac and Windows devices.  
If you are a beginner sneakerhead who only cops on Supreme, go with MEKpreme. On the other hand, MEKAIO gives you all you need for a successful sneaker snatching experience if you know your way around the sneaker copping market. They also offer top-notch support to all their customers and have a fair return policy.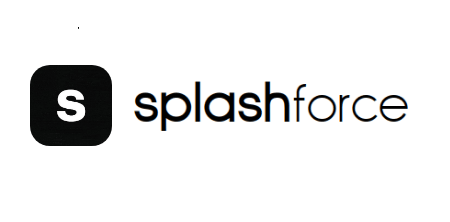 Splashforce supports many notable sites and is compatible with Mac and Windows computers. With this bot, you can purchase large quantities of sneakers very fast. A great feature that has got this bot on the 10 best sneaker bots list is that it checks every restock after the initial drop. So you will be able to grab those limited-edition goodies before they sell out. 
Splashforce offers 24/7 support, a customized dashboard to create tasks and proxy lists, and is fairly easy to use. So beginner sneakerheads should definitely check out this bot.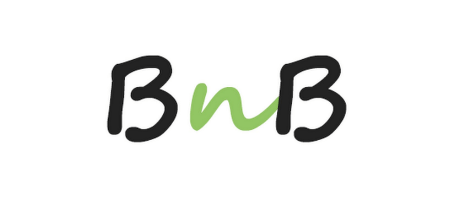 Better Nike Bot gets you into many popular websites, so be an early sneakerhead and grab your precious sneakers the second they drop. Footlocker, Footaction, Eastbay, Champs Sports, Bodega, Deadstock.ca, and NiceKicks are some of the notable websites easy to get to with Better Nike Bot.
Proxy support is essential if you want to buy many sneakers from one website. The best thing about BNB is that it supports secure proxies and allows its users to create multiple accounts. Also, this bot comes with regular updates so you can keep on copping sneakers as fast as possible.
Another thing that makes BNB so unique is its advanced keyword finder feature. So you will be able to quickly find the sneakers of your dreams and buy them before anyone else. 
| | | | | |
| --- | --- | --- | --- | --- |
| Name | Supported Websites | Proxy Support | Windows/Mac | Price Range |
| Cybersole 🥇 | 250+ | Yes | Windows/Mac | $410 |
| AIO Bot 🥈 | 200+ | Yes | Windows/Mac | $325 |
| Kodai AIO 🥉 | 100+ | Yes | Windows/Mac | $300 |
| Nike Shoe Bot (NSB) | 100+ | Yes | Windows/Mac | $499 |
| Project Destroyer (PD) | 150+ | Yes | Windows/Mac | $200 |
| Sole AIO | 100+ | Yes | Windows | $390 |
| Balkobot | 20+ | Yes | Windows/Mac | $200 |
| Mek Robotics | 30+ | Yes | Windows/Mac | $168-$300 |
| Splashforce | 40+ | Yes | Windows/Mac | $300 |
| BNB – AIO | 30+ | Yes | Windows | $200-$600 |
Special Offer to Make Your Best Sneaker Bot 
We always like to give you all the information so you can make the best decision with zero regrets. In that spirit, we are offering you a cheap solution to run your sneaker bot without any problems, and that solution is Python Hosting. If you are an expert in language programming and want to develop your best sneaker bot, these packages are for you. Check out our amazing offers and reach out to us if you have any more questions. 
Now, let's dive into some questions to wrap up the article. And there is a special offer at the end for sneakerheads who want to build their free sneaker bot. 
FAQ
Are Sneaker Bots Illegal?
The short answer is no. Buying a sneaker bot from a legit bot developer is not illegal. However, some brands, including Supreme, Shopify, Foot Locker, Nike, and Adidas, have strict regulations against sneaker bots. They are constantly using measures to block these bots.
How Can I Get a Sneaker Bot?
Most bot developers announce their releases via Twitter, so make sure you get the latest notifications. Also, resellers put out many automated bots in the sneaker business at their retail price. You can even join private groups that help customers buy the best sneaker bot. 
How Much Does a Sneaker Bot Cost?
It all depends on the sneaker bot's performance. Buying a sneaker bot can cost between $200 and $8000. The best sneaker bot can cost even more than $8000. There is also the cost of buying a dedicated server, monthly fees, update fees, and so on.
Can I Build My Own Sneaker Bot?
Buying a sneaker bot is definitely the easier option. However, if you have the skills and good knowledge of a programming language, you can develop your own sneaker bot. The first step is automatically logging in to your target website and finding a product ID.  After adding that product to your cart, you must set up the payment process, and voila, you have your free sneaker bot. 
Is It Safe to Use Sneaker Bots?
If you have the basic knowledge in this industry, you can buy and resell as many sneaker bots as you like. But, if you are a newbie who is just getting started in this business, you should get all the necessary information before using or buying a sneaker bot. 
Do Free Sneaker Bots Work?
There is no such thing as something for nothing, and the sneaker bot market is the same. You can absolutely use a free sneaker bot but don't expect it to operate as an advanced sneaker bot like Cybersole. You need to pay the price if you want the best sneaker bot.
Is All in One Sneaker Bot Good?
If you are thinking about buying a sneaker bot used to buy sneakers from more than one website, an all-in-one bot is the best option. However, some of these sneaker bots have limitations, so make sure you do thorough research before buying one.