Streamlined Python Development
Supersonic Linux VPS
Hypersonic Linux VPS
Free Setup Scientific Linux VPS - No Contract
More than 15 Locations All Over the World
Choose Whatever Location Best Suits Your Business: Get a VPS Closer to Your Users, Remove Latency
Python Hosting Done Right
Starting to get into Python but don't want to switch from Windows or dual-boot your laptop? Python Hosting allows you to experience the true power of Python on your favorite Linux server distro — so you'll be developing apps and web apps at the right in ideal settings.
Guaranteed Uptime
Reliable, stable connectivity with our guaranteed 5 Nines Uptime.
High-Spec Infrastructure
Servers on top-tier infrastructure ensure your workload is processed smoothly and on time.
Zero Resource Contention
Optimized Server Solutions providing ultimate hosting isolation and zero resource contention.
Worldwide Data Centers
Servers located at 15 strategic locations around the globe.
Risk-Free
We offer you 7-days moneyback guarantee, in case you didn't like your service.
24/7 Caring Support
Your work is important. We know that and we care -- and so does our customer support.
Python development on Windows is no good, no matter what tools and tricks Microsoft comes up with. But saying goodbye to your Windows or Mac and migrating to Linux for good or dual-booting your laptop is too heavy a cost to start learning. Besides, why not develop apps and web apps on a server from the start? Python server hosting helps you make the most of your Python development by offering you an optimized Linux server with your favorite distro. With top-tier hardware, including NVMe storage, DDR4 RAMs, 1 Gbps bandwidth plus full root and SSH access, Cloudzy's Python Hosting plans are the easiest, most sensible solution to develop, test, and deploy Python apps and web apps on a minimal latency server at one of our 14 global locations.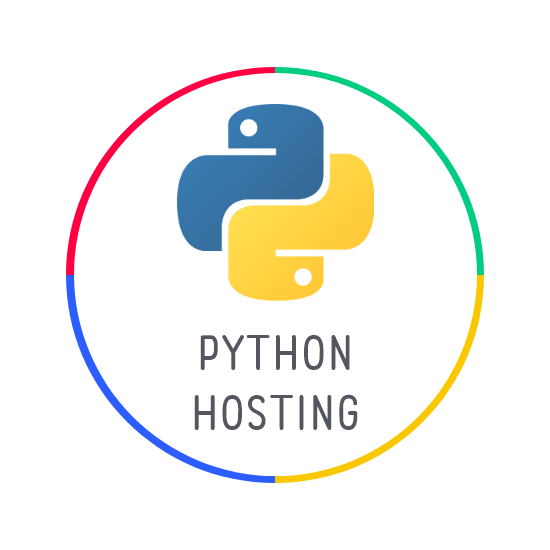 When to Choose Python Hosting
What Our Clients Have to Say
I have tried different VPS companies and I can say I am very satisfied with Cloudzy performance. They have treated me well and had a solid uptime and performance. I do recommend them A+.
Great Service, Very Reliable
Cloudzy provides fast and very reliable servers. They were very helpful when we were migrating from our old providers, quickly resolving any issues we have had. Thier support is great I can't recommend them highly enough!

Great customer support and good services at a good price
I have been using their services for about a year now, and except for a small issue, the service has worked very well all this time. Their customer service is very quick and good, and the price is good.
Find the VPS Solution that Suits Your Needs
Take a look at our wide selection of VPS hosting solutions and find the one that will really synergize with your company. You can always contact us and we'll help you find the plan you need to make your business a success. Get your VPS Solution right now!
What is Python Hosting?
It's a virtual private server featuring your favorite Linux server distro and all the resources and tools you need to create a Python server for developing, testing, and deploying python apps.
I'm using Windows. Can I still access my Python Hosting?
Definitely. Python Hosting is usually implemented on Linux servers, but that doesn't mean you can't access your Python server Hosting from Windows or even Android and iOS. You can simply connect to your own Virtual Private Server using any remote desktop application, including TeamViewer, XRDP, AnyDesk, Citrix, and more.
Do you offer a free Python Hosting trial?
Not at the moment, unfortunately. With our 7-day money-back guarantee and our numerous 5-star reviews, you can rest easy choosing Cloudzy to buy Python Hosting. There is literally zero risk.
Pay with Ease
We accept payment with Bitcoin,
PayPal, PerfectMoney, and all your
favorite credit cards -- and more…
7-Days Money Back Guarantee
You'll have Nothing to Worry About.
Get Started Now