Welcome to another one of our Distro Debates. Last time I did a comprehensive comparison of Debian and Ubuntu to a pretty polarizing effect (considering the comments!). Following in the same vein, I've dedicated this post to the equally popular CentOS vs. Ubuntu debate.
CentOS vs. Ubuntu: Origin Stories
This may be a bit too basic, but just to make sure, let's discuss what distros are. 
Linux vs. Linux Distros
We talk about Linux like we talk about Windows as if it's a single OS with different editions and versions, but that's not technically correct. Linux is more like a family of operating systems, a very large, extended family with nightmarish Thanksgiving dinners. That means there is no such thing as a Linux operating system you can download and install on your computer. There are, however, Linux distributions, or distros — individual Linux implementations that have been built on top of the Linux kernel (the core that all distros share). There are a lot of distros around now, including heavy-hitters like Debian, Ubuntu, Red Hat, etc. These are kind of like individual families. You have the Debian family of operating systems, meaning the ones that have been built on top of Debian instead of just the kernel. Ubuntu, in fact, is one of these Debian-based distros, but it's become a parent in its own right, with a host of new Linux distros springing up with Ubuntu as their base (like Lubuntu, Linux Light, and many others). 
Last time, we discussed Debian vs. Ubuntu — a fight in the family, you could say; too many similarities, too closely related. This time, the two contenders come from different origins, with different ways of doing things, and that means there is more at stake in comparing them.  Let's look at each of them in their own right at first.
What is CentOS?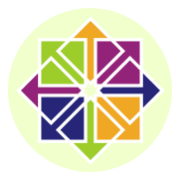 CentOS is (or should I say "was?") a popular server and production distro, meaning it's well-liked by server admins and developers. It's not an original distro, of course; it is built from the commercial Red Hat Enterprise Linux (RHEL). RHEL is one of the oldest and most prestigious Linux distros around, and it's the OS of choice for a lot of large companies. Because it is commercial, however, you don't see it around much. Instead, RHEL has given rise to two free, open-source alternatives: CentOS and Fedora. While Fedora is more closely maintained and monitored by the company behind Red Hat, CentOS is more of a community effort. Of course, both are, at the end of the day, dependent on RHEL and the company behind it. 
Like RHEL, CentOS uses RPM, YUM (Yellowdog Updater Modifier), and its cousin DEF (dandified YUM) as its package managers. And some commands work differently than in Debian-based distros.CentOS Linux 8 had ended in 2021.

The Ultimate Minimal Server
Get CentOS 7 or CentOS 8 on your Cloudzy CentOS VPS and run an efficient Linux-based server with minimal resource consumption.
Get a CentOS VPS
What is Ubuntu?

Ubuntu is perhaps the most popular Linux distro among non-Linux users. It's famous, it seems, for being more straightforward and user-friendly than other distros. It definitely brings a more mainstream feel to the game, with lots of plug-n-play support, great desktop design, and a well-stocked app store.  Under the hood, however, just as much Linux as any other distro, and if you plan on using it as a server OS without the GUI desktop environment, you won't see any real difference from similar distros, except in some technical aspects (we'll get to those, whether we like it or not).
Ubuntu is available in more than 55 languages and more than 40,000 applications are available in its software center. There are three official Ubuntu editions:
Desktop for standard desktop computers
Server for small or enterprise servers
Core for the Internet of Things (IoT)
In the following, we will explore the details you need about the advantages and drawbacks of CentOS vs. Ubuntu to make an informed decision.

The Obvious Choice
The majority of Linux-run servers are using Ubuntu; why not you? Discover why everybody loves Ubuntu — get an optimized Ubuntu VPS
Get your Ubuntu VPS
CentOS vs Ubuntu: A Complete Comparison
In this section, we're going to do a point-by-point analysis of the difference between CentOS and Ubuntu. Hopefully, it will help.
Also Read: How to Install cPanel/WHM on CentOS 8
🟢CentOS vs Ubuntu: Architecture
What stands out first from all the differences between the two distros is their architecture. If you know even a little about Linux, you know that there is no single standard architecture that all distros share (except the Linux kernel itself). That's because of the open-source nature of Linux and its community-driven development: everyone does their own thing. Over time, however, some architectures have become more stable and successful, with the distros becoming a foundation for newer ones. That is why Ubuntu is, in fact, based on the older distro, Debian. Debian has an entirely different architecture from the essentially commercial Red Hat Enterprise Linux, on which CentOS is based. That means there are significant differences between the two, and migrating from one to the other won't be as easy as migrating between two distros of the same basis. 
As to the question of CentOS vs. Ubuntu, there is no clear winner in the case of architecture. Sure, the RHEL family of distros are able to handle larger enterprise workloads more easily and function better on massive servers, but that's a plus only if you're interested in these capabilities. So, in architecture, we have a draw.
🟢CentOS vs. Ubuntu: Release Schedule and Updates
A new Ubuntu version is available every six months, often in April or October. This desktop release will support for nine months. The Long-Term Support (LTS) Ubuntu update is released every two years with five years of support. Because of constant updates, Ubuntu always includes newer software in newer versions. It can create conflicts with existing software and configurations.
When it comes to CentOS vs. Ubuntu in 2022, we have to acknowledge the fact that CentOS is dead, and there is no going around it. With RHEL declaring CentOS 8 to be the last release, most users are looking for CentOS alternatives. So, when it comes to releasing cycles, updates, and EoL (End of Life), Ubuntu beats CentOS on every front. Now, the difference between CentOS and Ubuntu is mostly about other parameters. Let's look at another one.
🟢CentOS vs Ubuntu: Package Management
Since Ubuntu is Debian-based, it also uses Debian's package manager. The Advanced Package Tool (APT) is a standard package management framework for all distributions based on Debian. It's a very stable software management tool for handling DEB packages. Ubuntu uses the APT package manager to install software from DEB packages and online repositories.
CentOS, on the other hand, uses the Yellowdog Update Manager (YUM). This platform has been developed to manage network repositories, address dependencies, perform installs, monitor updates, and other action combinations. When new software is installed, YUM can handle updates automatically. It's more straightforward and the simplest way to install the software. Of course, newer versions of CentOS and the RHEL family also include the DEF package manager, which is a more enhanced version of Yellowdog.
🟢CentOS vs Ubuntu: Ease-of-Use
A lot of users believe that Ubuntu is the ideal choice for beginners in web hosting and server administration. It's true that Ubuntu is more user-friendly and intuitive, but only when it is in GUI desktop mode. GNOME, the default Ubuntu desktop, is a very user-friendly desktop and especially intuitive for Mac users. Ubuntu's desktop version comes with a special, optimized version of GNOME that is unique to the distro. CentOS, meanwhile, isn't exactly pretty or easy. It can be used with all common desktops, including GNOME and KDE Plasma, but the default desktop is not exactly beginner-friendly.
When you're talking about CentOS vs. Ubuntu server mode, there is no real difference in terms of user-friendliness. Both are only available in command-line mode, meaning you won't have a desktop at all. So, I guess when it comes to user-friendliness, Ubuntu is the clear winner, at least in GUI desktop mode.
🟢CentOS vs. Ubuntu Server: Web Hosting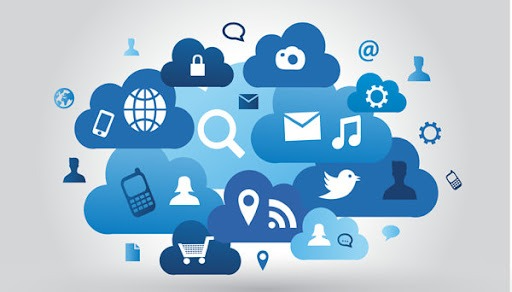 CentOS, Ubuntu, and Debian are the most popular operating systems used in the web hosting industry. CentOS provides the most compatibility with a variety of management panels required for web management hosting. It builds to be very stable and secure.
Web hosting control panels such as cPanel, Webmin, and DirectAdmin have often focused on CentOS and other Red Hat Enterprise Linux derivatives. On the other hand, experts like to use the Ubuntu server for hosting services on small and medium-sized websites or for moderate workloads. Ubuntu does not support cPanel but has a few alternatives, such as Virtualmin and VestaCP.
Ubuntu server has excellent support for the virtualization of containers and cloud deployments. On June 19, 2019, Canonical announced "full enterprise support for Kubernetes 1.15 using Kubeadm deployments, its Charmed Kubernetes and MicroK8s; the popular Kubernetes single-node deployment."
CentOS competes with Ubuntu by providing three private cloud solutions and a public cloud platform through Amazon Web Services (AWS).
Also Read: Install PPTP VPN on CentOS 8
🟢CentOS vs. Ubuntu: Gaming Servers
Most of the best Linux distributions for gaming are Debian or Ubuntu-based. So, comparing CentOS vs. Ubuntu, the latter is a better choice for gamers. It has a custom-designed pack for gamers called Ubuntu GamePack. This pack is a hybrid version of the Ubuntu OS that came pre-installed with the PlayOnLinux, Wine, Lutric, and Steam clients. 
It also includes support for Adobe Flash and Oracle Java. You can run it in live mode from a USB or a DVD media without any need for installing it. Ubuntu GamePack optimized for more than 6,000 Windows and Linux games.
On the other hand, CentOS didn't design for gaming services. Its developers did not give priority to playing games on CentOS. But if you're used to working with CentOS, you can use Fedora Games Spin. It's a Fedora-based gaming platform open to CentOS, Red Hat Enterprise Linux, and Fedora users.there is another choice when you are searching for a game-friendly distro: Manjaro. check out our articles on Manjaro vs Ubuntu for more detailed information.
Here is the comparison table for CentOS vs. Ubuntu in more detail.
| | | |
| --- | --- | --- |
| Features      | CentOS | Ubuntu |
| Update Cycle | DEAD | Regularly |
| Architecture | RHEL-based | Debian-based |
| Package Management | YUM/DEF | APT |
| Hosting Market Share | As of July 2020, 17.5% of Linux users | As of July 2020, 38.2% of Linux users |
| Cloud Interface | OpenStack, OpenNebula, CloudStack | OpenStack |
| Virtualization | Native KVM Support | KVM, Xen |
| Support | 3rd party support only | Commercial support plus active community and lots of online |
| Ease of Use | Requires some expertise | Beginner-friendly |
| Platform Focal Point | Focused on the server market | Focused on desktop users |
| Stability | More stable | Stable with some issues |
| Security | Highly Secure | Secure |
CentOS vs. Ubuntu: Final Verdict?
With all the different features compared and all the details brought to light, I think the answer to the CentOS vs. Ubuntu debate has become clear. Despite the results being mixed at first glance, with Ubuntu winning in some areas and CentOS in others, the whole race gets decided by the CentOS EoL. Since Red Hat has shut down CentOS, the once-popular server distro is no longer a valid choice. With the End of Life being already over, there are only a few ways to respond to the death of CentOS, including temporary 3rd party support providers. Ultimately, however, you can't continue to bank on CentOS. So, if you're trying to decide between Ubuntu and CentOS, don't. Instead, you should either go with Ubuntu or look for CentOS alternatives. If you have hosting, also, you can read my article about Best Server OS.
Luckily, there is a very easy way to test out Ubuntu, CentOS, and all major CentOS alternatives without needing to put your own computer through the strain of multiple re-installations or VMs. Use a Cloudzy Linux VPS, and you can easily install and reinstall all major distros on your VPS with just a few clicks.
FAQ
Can I still install CentOS on my server?
Technically, yes. You can install any CentOS version you want on your Linux VPS or home computer. But whether you should do that is not so sure. With CentOS dead, it makes sense to go with Ubuntu or choose an alternative.
Is Ubuntu easier to use than CentOS?
Yes, but only if we're talking about the Desktop versions. The Ubuntu desktop version, offered with the GNOME desktop environment, is definitely more user-friendly and intuitive than CentOS. But in the command-line mode of the server editions, there really is no difference. See above for more details.