Economic CentOS VPS
Premium CentOS VPS
Free Setup - No Contract
More than 15 Locations All Over the World
Choose Whatever Location Best Suits Your Business: Get a VPS Closer to Your Users, Remove Latency
Next-Gen VPS for web app hosting and development — Supercharged VPS hosting with our state-of-the-art infrastructure featuring powerful processors, NVMe-powered SSD storage, and ultrafast network connections at 14+ global server locations.
Guaranteed Uptime
Reliable, stable connectivity with our guaranteed 5 Nines Uptime.
High-Spec Infrastructure
Servers on top-tier infrastructure ensure your workload is processed smoothly and on time.
Zero Resource Contention
Optimized Server Solutions providing ultimate hosting isolation and zero resource contention.
Worldwide Data Centers
Servers located at 15 strategic locations around the globe.
Risk-Free
We offer you 7-days moneyback guarantee, in case you didn't like your service.
24/7 Caring Support
Your work is important. We know that and we care -- and so does our customer support.
CentOS is one of the most popular server operating systems and the industry standard. The Community ENTerprise Operating System is the open-source, free, community-based Linux distro and a down-stream clone of the commercial Red Hat Enterprise Linux distro. That means enterprise-grade performance and security at a price everyone can afford: $0.
While not a distro known for being easy on beginners, CentOS is the right choice for most developers, server admins, and hardcore users who know their way around a command line. CentOS is also a great match for VPS hosting. Why? Let's take a look at some of its features and how well it performs on a VPS.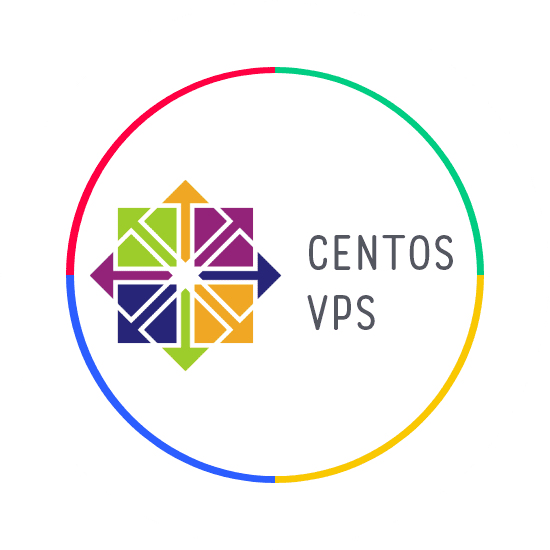 When to Choose CentOS for VPS Hosting?
What Our Clients Have to Say

I have forgotten what downtime looks like! I know it seems like I'm exaggerating, but since I got a CentOS VPS from Cloudzy six months ago, my app has not logged a single minute of downtime. Frankly, I wasn't expecting this level of reliability with the prices they were asking but here I am, so happy to have been wrong!

I ordered a CentOS VPS and they set it up SO FAST! And the customer support is just sooo kind. A pleasure being their customer.

Finding a hosting that actually cares about its customers was really refreshing. I mean, sure, other providers are professional enough, but the guys at Cloudzy actually took the time to listen. They helped out with the migration from our previous hosting provider and made a custom CentOs plan to match what we needed. I genuinely recommend them to anybody who's looking for hosting.
Find the VPS Solution that Suits Your Needs
Take a look at our wide selection of VPS hosting solutions and find the one that will really synergize with your company. You can always contact us and we'll help you find the plan you need to make your business a success. Get your VPS Solution right now!
What is VPS Hosting?
Virtual Private Servers are a hybrid hosting solution offering the best of two worlds – the affordable prices of shared hosting and the performance and security of dedicated servers.
What is CentOS VPS Hosting?
It's one of Cloudzy's various precision-made VPS Hosting Solutions with CentOS as the server operating system. It is mainly aimed at developers, web app providers, and power users.
Is a CentOS VPS the right solution for me?
It really depends on what you want to do with your VPS. Take a look above and see if the description fits.
I want CentOS 8 on my VPS. Do you offer that?
Of course. We can provide whatever CentOS version you need, including CentOS 7, 8, and CentOS Stream.
How can I connect to my CentOS VPS?
The easiest method would be to use a remote desktop client and connect via VNC. There are different VNC clients you can use depending on your operating system. You can also use the SSH protocol, which is more secure but only supports a Command-Line Interface.
Can I use Remmina to connect to my CentOS VPS?
You bet! TeamViewer is a popular VNC client and the native remote desktop software in Ubuntu. You can use it to connect to your CentOS VPS from various devices and operating systems.
Can I pay with PayPal?
Sure. We accept quite a wide selection of payment methods, including web payment systems like PayPal and Perfect Money. So feel free to pay with PayPal and receive your CentOS VPS instantly.
Can I stay anonymous and pay with Ethereum?
How long does it take you to deliver my CentOS VPS?
Almost no time at all! Once payment is made and confirmed, your CentOS VPS will be instantly activated. You'll receive an automatic email containing information on how to connect to your VPS. Please do not share that information with anyone.
Do you offer a free CentOS VPS trial?
No, we do not. We do, however, provide a 7-Day Money-Back Guarantee. We're very proud of our quality of service and confident in our ability to please our customers, so we're pretty sure you won't have to use our refund policy. But if you're not satisfied with our services in any way, you just have to let us know within a week and we'll give you a full refund.
Do you still offer CentOS VPS Hosting with CentOS dead?
We will continue to offer our CentOS VPS Hosting Solutions for as long as CentOS continues to be supported. For CentOS 7 and 8, that means until the end of 2021 and, after that, we will only offer CentOS Stream on our CentOS VPS plans.
Pay with Ease
We accept payment with Bitcoin,
PayPal, PerfectMoney, and all your
favorite credit cards -- and more…
7-Days Money Back Guarantee
You'll have Nothing to Worry About.
Get Started Now