To add fund to your Cloudzy account, follow the instruction below:
Step1: First login to your Control Panel from:
https://support.cloudzy.com/clientarea.php
Step 2: Click on 'Billing' then 'Add Fund'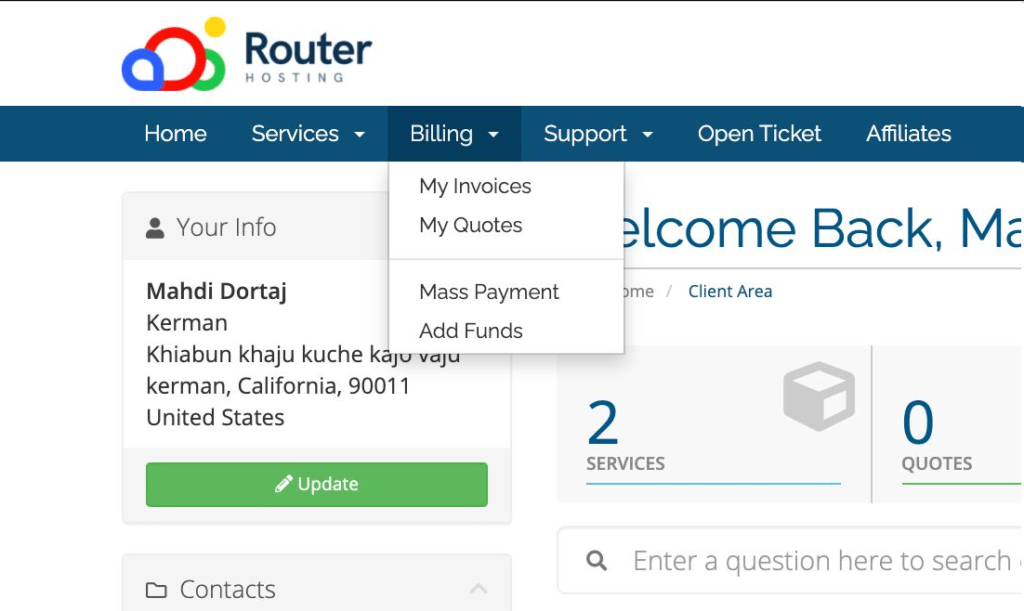 Add the desired amount of money and make a payment. That's it.
How to Check the Balance?
To check your available balance, click on the 'Notifications' on the top right-hand side.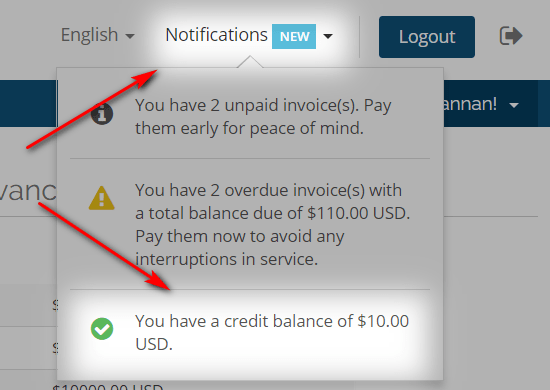 How to Use the Balance?
Credit does not automatically apply to an invoice, so use it in the invoice or your next order. You must click on the "Unpaid" invoice and then apply for the credit as shown in the image below: