Few personal or business brands do not have an online presence in 2023. Nearly every aspect of a business or personal effort is represented in one way or another on the online platform and especially through websites. This surge of online presentations has created a craze for more and more people to also want to represent themselves on the web. One of the most helpful tools in managing your website is a content management system or CMS. But often choosing from the best CMS platforms can be confusing and complex for users who are just learning the ropes. So in this article, I will provide some basic definitions and criteria that you should know, before moving on to rank what in my opinion is going to be the best CMS systems in 2023.
What is a CMS?
Before we get ahead of ourselves and start ranking things that we don't yet know enough about, let's discuss what a CMS is. CMS is short for the content management system and it allows users to import their desired content in different formats, and then use the system to efficiently manage, store, allocate and present it to their front-end user base. Let's say you want to publish a blog post with photos and a single video explaining a particular subject. Here, the CMS will help you with configuring how this load of content is arranged, designed, and displayed. 
Some of the best CMS platforms in the world also offer website design through preconfigured tools and templates. There are different types of CMS architecture, namely the Headless CMS and the traditional CMS. Some CMS tools and options also focus more on certain content. For example, a CMS could predominantly be focused on helping its user base with financial content as opposed to other types. So, in today's list of the best CMS platforms, I will try to maximize diversity to represent all sorts of customizable CMS for different needs.
CMS vs Website Builder: What's the Difference?
First of all, allow me to tell you that a CMS can have a website builder as part of its package and that these two services are not mutually exclusive. With that said, the general difference between a CMS vs website builder is that a CMS is predominantly focused on managing your content and allows for much more diverse configuration and customization. A website builder, on the other hand, focuses on easily allowing you to create the website with a few simple clicks, however, it does not offer that much content management or customization. If all you are focused on is getting a simple, lightweight website with basic functions off the ground, then a website builder is going to do the job.
But as your website content keeps getting more sophisticated, you are going to need a CMS to manage it. Here a website builder is simply not enough and you are going to need services that only one of the best CMS systems can provide.
A VPS is one of the best ways to enjoy both a website builder and one of the best CMS options at the same time while hosting your website on it too! If you are interested and want to learn more, check out the Best VPS Hosting Services for WordPress.
Should I Go for a Headless CMS or Traditional CMS?
The final matter I'm going to cover before moving on to the list of the top 10 best CMS platforms in 2023 is the distinction between a traditional CMS and what has come to be known as a headless CMS. The principal difference between a traditional CMS and headless CMS lies in its architecture. In a normal CMS, the back-end where the content is made and managed and the front-end where it is displayed are mingled with code, so you are limited to one outlet more or less. 
In a headless CMS, these two sections are completely separated and are only linked through APIs. APIs are special programs that establish a connection to facilitate the flow and exchange of data between applications and systems. With all your content managed on the back end, you can use the APIs to push your content to as many outlets as you wish, which makes larger operations much easier to manage. Furthermore, a headless CMS allows you to code in whatever programming language you wish, and also allows you to push your content to applications rather than just on websites.
If your content is made to be shared on a single or two websites, then you are going to be fine with a traditional CMS, but as your operation grows into several websites and applications, then a headless CMS is necessary. So in today's list, I will also include some of the best headless CMS options.
Best CMS Options in 2023
Now without further ado let's get to ranking the best CMS options of 2023! As I said I will try to make this list diverse enough to represent all sorts of web CMS options for all users to find what they are looking for. Let's go.
There is no doubt that when the conversation shifts to talking about the best CMS options WordPress is always going to be first. According to WordPress itself, nearly 35% of the entire web manages its content via its service, and that's testament enough to why they are number 1 here. WordPress is open-source, which also makes it one of the best free CMS options as well. With a massive legion of plug-ins and add-ons as part of its ecosystem, it is also one of the most customizable CMS systems you can get. WordPress can also be customized and tweaked to be used as one of the best headless CMS options. There is no limit to how diverse and useful WordPress is, it is a jack of all trades, and it's free for everyone.
Pros
Incredible diversity to create all sorts of websites

Easy to use without technical knowledge

The largest plug-in ecosystem in the world

Massive online community and online representation

It's an Open-source CMS

Usable as one of the best headless CMS systems

Easy migration procedure both inwards and outwards
Cons
No hosting service; you have to find somewhere to get a domain name and host

Can potentially suffer from performance issues under pressure and if configured poorly
If you are already sold on using WordPress as your go-to customizable CMS, then consider using Cloudzy's advanced WordPress VPS to host your WordPress-powered website! You can easily host and manage your content as part of a single VPS instance on a server located in one of our 15 global locations, featuring unyielding security, excellent connection quality, diverse billing and payment options, and an ever-present, caring support team to help you host your WordPress website.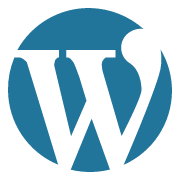 Start Blogging
Self-host your WordPress on top-tier hardware, featuring NVMe storage and minimal latency around the world — choose your favorite distro.
Get WordPress VPS
If for whatever reason WordPress does not float your boat as a CMS, then Joomla is a great alternative as a customizable CMS. Joomla is one of the best free CMS options in 2023, featuring a wide range of plug-ins, templates, and extensions, Similar to WordPress it is also an open-source CMS, and it focuses on enabling more advanced developers who already have some coding knowledge to effectively start pushing their content onto their website. For this reason, Joomla is not the best option if you are an absolute beginner.
It also falls short when it comes to performing as one of the best headless CMS options. Despite these, its flexibility and top-notch performance as a web CMS are enough to redeem it as a decent mid-level CMS and earn it a spot on this list.
Pros
Covers both complicated and simple websites, flexible and adaptable for all sorts of webpages

Great for learning some coding while also running your website

As an open-source CMS, it has a large community and excellent online support

Great extensions for eCommerce websites

One of the best free CMS options
Cons
Complex CMS tools for beginners

Some compatibility issues with plug-ins and add-ons
Keeping up with the trend of introducing great open-source CMS systems, Drupal is our next entry on the list. Drupal is one of the oldest and most reputable customizable CMS options out there, with its original release dating back to 2001, making it older than WordPress, and also its direct rival. As a web CMS, Drupal's principal focus is on security. It is known to have one of the best security performances as part of its base version. Much like our two previous entries on the list, Drupal is also one of the best free CMS systems you can get. 
With that said, Drupal has limited room for extensions and it also has a tough learning curve, which makes it tough on beginners. Still, it offers one of the best loading speeds out there. In short, Drupal is a tough-to-learn CMS, with an emphasis on performance and security, that requires some coding knowledge to operate and can carry really large and demanding websites with ease.
Pros 
Diverse support for all sorts of content

Excellent security

Top-notch performance when running large and complex websites

Good online community and decent online representation

Good environment for adding employees with specific roles to run the website

A great open-source CMS
Cons
Difficult to learn

Lack of diverse extensions
Wix originally started as a website builder as opposed to a CMS, which sparked a lot of CMS vs website builder discussions online. Now however after several years of development it has enough content management features to qualify as a CMS, and one of the best too. This allows beginner users to quickly design their website through drag-and-drop features and start pushing content out right away. Wix does offer a premium plan, and the hosting is also left to the user. But Wix is not an open-source CMS, and it certainly has nowhere near the level of a plug-in ecosystem as other options mentioned so far. So it is not a customizable CMS either.
But if you are a complete beginner and need to get a website with a beautiful design off the ground quickly, then Wix is here to save the day for you. It's probably the web CMS with the easiest web design process.
Pros
Incredibly easy drag-and-drop design tool

A great number of critically designed website templates

Good App compatibility and has its app market
Cons
Not good for eCommerce

No way to export your data

The free plan will brand your domain with Wix's name
This is the first entry on my list of best CMS options in 2023 that seriously divests from the trend established by the aforementioned options. Shopify, as the name suggests, is a web CMS that primarily caters to online shops and retailers. While it is designed for running an eCommerce website, don't let this make you think that it is a subpar CMS in other fields. It is a full CMS package that is also capable of hosting your website as part of a single package. Shopify is not only great for online businesses, but its analytics and inventory management tools make it a great option to also manage your physical store as part of your online website. Shopify also allows you to integrate great and diverse payment gateways as part of your online business website. 
However, Shopify only offers a free trial for three days, and after that, you have to pay a monthly subscription, it is also not an open-source CMS.
Pros
Excellent for online shops and retailing

A great number of extensions, templates, and themes

Great for dropshipping

24/7 online support for all subscribers

Great payment options
Cons
Can get pricey fast

Limited content management tools and functionality
If Shopify was not the eCommerce CMS that you were looking for, then Magento should do the trick for you. Magento comes in two different variations. First is the official Adobe release which is an enterprise CMS and needs a subscription fee to run. The other however is one of the best free CMS eCommerce options, known as Magento Open Source. The principal difference between these two is not in the technicalities or features of the CMS, but in the fact that the official Adobe version comes with hosting and 24/7 tech support, while the open-source CMS does not. With that said, considering that Shopify is not open-source, Magento's free version is probably one of the best free CMS options with a focus on retail.
Magento comes with a vast plug-in ecosystem, advanced marketing tools, SEO and sales analytics, and a great level of flexibility which makes it a customizable CMS.
Pros
Highly configurable to make it as tailored to your online shop as possible

Great for larger online sales operations

Support for tons of payment options and gateways
Cons
The official version is really expensive

Complex if you're new to eCommerce
If you are looking to host and run your own Magento instance on a secure and fast VPS server, Cloudzy also offers a Magento VPS, preconfigured and tailored for your eCommerce needs, and with all the benefits mentioned for the WordPress VPS as well!

High-performance VPS hosting with low pricing
Benefit from our affordable VPS hosting for various use-cases, including hosting websites or games, trading, remote desktop server, and app development & testing.
Get a High-efficiency VPS
Ghost is here as one of the first entries that can be classified as a pure headless CMS. Ghost is not only one of the best headless CMS options, but it also does so while being focused primarily on the blogger community. So if you have or are thinking about starting a large blogging operation featuring many different presentation layers, then Ghost is definitely for you. Ghost is great in letting you write pristine blogs and augment them with needed SEO improvements and additional visual and motion content. These will then be compiled in a back-end and you can use different APIs to quickly push them to your different front-ends, such as websites, apps, software, etc. 
Ghost is not purely for bloggers though, and it is quite capable of being one of the best headless CMS systems on its own for other uses.
Pros
Great text content tools

Excellent SEO tools and analytics

Great for premium blogging and setting up paywalls

Excellent API support

One of the Best headless CMS systems 

It's a free CMS, rare for Headless CMS systems
Cons
Not as diverse or flexible as WordPress

Can be complicated for newer users who want to use it for non-blogging tasks
Webflow is another unique CMS option based on the fact that it does not feature a single line of code anywhere for the user to bother with. Instead, it takes it upon itself to fully cover every single modification that a user may need as part of its preconfigured content management options. The UI is also designed with utility in mind. Whereas Wix also does not feature codes and is beginner-friendly, it has nowhere near the level of detail and flexibility that Webflow has to offer.
Another key advantage of Webflow is its advanced SEO section that allows you to analyze your positioning on different search engines and improve your pace on the index via best practices. While building the website and managing your content is free, hosting it on the same platform costs money. Webflow is also not open-source, still, it is good enough to be considered one of the best CMS systems in 2023.
Pros
One of the best free CMS options for beginners

Great SEO optimization tools 

The paid plans are not that expensive 

You can host on the same platform

Simple UI for beginners

Great content editor tools
Cons
Lack of diverse extensions and add-ons

You can't use coding as an advanced developer to make changes
If you are looking for a simple, text-based, straightforward CMS, then TextPattern is the one you are looking for. TextPattern, focused mainly on your text content, is a great CMS option for bloggers and independent journalists. TextPattern also has a long development cycle dating back to 2003. Therefore, it has a credible ecosystem of text related plug-ins and extensions, as well advanced SEO optimization tools. 
Furthermore, TextPattern is one of the best free CMS systems with an emphasis on text, and its standing as an open-source CMS makes it ideal for bloggers and businesses looking to start a blog section to promote their brand.
Pros
A great number of extensions and add-ons

Excellent categorization and organizational features

The best CMS for text-based content

Excellent for pushing your content to different RSS feeds

Great text SEO service
Cons
Difficult installation and setup

Small audience and poor online documentation

Not great for non-text content management
TYPO3 is the last entry to this list, so I thought it is appropriate to close the list with another option that can be considered as a jack of all trades, similar to Drupal and WordPress. TYPO3 is one of the oldest CMS systems on the web, dating back to 1998. TYPO3 is another candidate to be considered as one of the best free CMS platforms with an open-source CMS approach. TYPO3 uniquely offers a lot of features for internal company sites, which makes it for businesses who want a small, well-organized internal management website with an easy content flow. Similar to TextPattern, the 25-year presence of TYPO3 on the web has led to a lot of credible extensions and plug-ins being available for it as well. All in all, if the likes of Joomla, WordPress, and Drupal weren't your cup of tea, TYPO3 is a great alternative.
Pros 
Great for running larger websites

Has a browser extension

Great role modification and access level options for businesses

Over 5000 available extensions

Great for internal company sites
Cons
Technically demanding

Resource intensive

Not that many design options and themes
Bonus
If you are not satisfied with non of above mentioned options, I encourage you to check out Craft CMS. An open-source powered all-in-one CMS, with highly active community for your needs. Cloudzy's Craft CMS hosting, is a go to solution for all web admins and content publishers who are willing to manage their website with Craft CMS.

High-performance VPS hosting with low pricing
Benefit from our affordable VPS hosting for various use-cases, including hosting websites or games, trading, remote desktop server, and app development & testing.
Get a High-efficiency VPS
FAQ
What Are the Most Commonly Used CMS Platforms?
WordPress is by far the most commonly used CMS in the world. It is followed by other options like Joomla, and Drupal.
What Is the Best CMS for Beginners?
Wix and Webflow are probably two of the easiest CMS platforms to learn and master for beginners, but once again, WordPress deserves a mention here too.
What Is the Best CMS in 2023?
All the mentioned cases in today's list of the best CMS platforms in 2023 are great, however, it is tough to argue that WordPress remains the undisputed king of the CMS world like the previous years.
Which CMS Is the Fastest?
If speed is your priority, then both Joomla and Drupal are known for their exceptional performance when running heavy websites as well as their general loading speeds.