Forex signals can help elevate your trading business. As a Forex trader, you can use trading signals to make better trade and more profits. Using Forex trading signals has a lot of advantages. But there are a few questions here; What exactly are Forex signals? How can you choose from the Forex signal providers? What are the best Forex signals? What are the benefits of using forex signals?
This guide includes all the basic info you need to make an informed decision about using Forex signals. I'll also show you how to choose the best Forex signal provider based on your needs and the provider's features. So buckle up and get your reading glasses!
What are Forex Signals?
Forex signals are messages or "alerts" that you can receive from individual traders or special Forex signal provider companies. These messages include instructions for less advanced traders, telling you what to buy
 or sell. Most signal providers let you receive these alerts via SMS, email, the Telegram messaging app, or from the provider's user panel.
Forex trading signals help traders recognize trading opportunities at a specific price and at the right time. They help you make better trading decisions by providing an answer to these questions:
Which Forex pair should I trade?

Should I buy or sell a particular Forex pair?

When should I enter the market?

What's my ideal stop-loss?

How much profit can I aim for?
Forex signals will give you recommendations based on the market. They include detailed instructions for a profitable trade. You can use Forex signals to simply trade. You can also use them to analyze the market and build a trading strategy. Forex signals allow you to have a better understanding of the Forex market to be able to have an easier, more profitable trading experience.

Want to Improve your Trading?
Give yourself a better chance at the Forex market by hosting your trading platform right next to your broker.
Get a Forex VPS
How to Choose From the Forex Signal Providers?
The factors below are the parameters on how to choose the best Forex signals and providers. 
It is important to go with a Forex signal provider that best suits your needs. By considering these factors in your decision, you will be able to achieve your trading goals and make the profit you aim for. 
Experienced Providers👴🏻
One concern that matters a lot to traders is keeping a consistent Forex trade profit. As a trader, you know how challenging this task is. If you want to choose from the best Forex signals, the first thing you should consider is the age and experience of the provider. It's true that Forex signals are not trading bots, and your experience matters when it comes to the trading itself. But you also have to make sure your Forex trading signals provider is also experienced and consistent in what they do overtime.
Quality over quantity🏆
When choosing a Forex signal provider, traders usually wonder how many signals the provider offers daily or weekly. Yes, this is an important parameter. But, bear in mind that making more trades doesn't always mean making more profit. What's more important than the number of signals provided for you is the quality of the signals. The best thing to do is to go for a provider that gives the best signals no matter how many they offer. It is better to trade smart than to be on the market all the time.
Free or Paid?💰
Prices are always a critical factor in any choice, and that goes double for trading, where everything is about money. Now, like many other services, you can get signal Forex signals both for free and for a fixed price. Some signal providers provide their services free of charge — usually in exchange for choosing the brokerage they recommend. The reason for that is simple: the signals are not really free. Instead, the broker pays for them using a small percentage of the spread they take from you. Since the broker will charge you the same amount of money, a free Forex signal provider makes sense.

Want to Improve your Trading?
Give yourself a better chance at the Forex market by hosting your trading platform right next to your broker.
Get a Forex VPS
Of course, whether free signals are actually the best Forex signals is a different question. Before making any sort of commitment, you should check out their performance records — that's data showing how profitable their signals are. Make sure to check multiple sources and read reviews on social media before choosing a free Forex signal provider. You should also be on the lookout for brokers or signal providers trying to "churn" your account. See the section on churning below to find out what it is and how you can avoid it.
Many professional traders argue that the best Forex signal providers are the ones that charge a monthly subscription fee. These are professional traders or trading houses that provide their analysis of the market in terms of signals. The average Forex signal provider may charge anywhere between $70 – $200 per month. Of course, for many trading beginners, such costs may not make much sense, but you should check out their performance records nonetheless. You may always find a Forex signal provider with good enough performance records and decent pip profit targets to justify the monthly fee. Plus, paid providers are a better candidate for the top Forex signal provider because they're less likely to involve scams. 
So, all in all, Forex signal providers are the same as everything else: you really shouldn't expect a free lunch to be good. The same goes for Forex VPS providers. Of course, there are some providers that offer free Forex VPS, but they're actually all risk and no reward. For example, a brief look at our list of the best Forex VPS providers will show you that all the top candidates are paid providers.
Discretionary or System-Based?🤹
I'm sure you've already faced this question yourself: whether to trade manually or turn to Forex robots (Expert Advisors). When it comes to Forex signal providers, a similar choice exists. You see, some providers issue Forex trade alerts based on the analysis of discretionary trading specialists. These are professional traders that analyze all sorts of factors, including technical patterns analysis, deductive reasoning, news, current volatility levels, and much more. 
On the other hand are the signal providers that offer system-based alerts. These signals are issued based on rules and algorithms designed to predict market behavior based only on technical patterns and history. So, which one is the better candidate for the best Forex signal provider? 
Most of the successful traders are involved in discretionary trading. That means that even with the current level of Expert Advisors, signal providers working from discretionary analyses are a better chance than system-based signals. So, make sure to take that into account when looking for the ideal signal provider. You can check their website or even ask them directly about their process and the source of their signals. Don't be shy; after all, you're going to spend your money on their services.
Automatic or Manual?👨🏻‍💻
A vital decision you have to make as a trader is how you're going to deal with the alerts you do receive. Let's assume you've already chosen your Forex signal provider, and you're now receiving their signals. There are two ways you can go about handling them.
The first and most obvious result is to check each signal or "alert," read the instructions and follow them by manually placing the buy/sell orders with your broker. This way, you'll be aware of what you're buying or selling. You can use that to learn about trading or even make sure there's no churning or scam going on. On the other hand, handling signals manually means there'll be more delay between the signal and its execution. Plus, your trading hours will be cut short because you'll have to be present for each trade.
Naturally, automating the process will give you a much better edge on the delay and the number of trades per day. You can just hook up the Forex trading signals to the MT4 platform running on your Forex VPS and let it rake in the profits. The downside to automated signal handling is that you won't be able to monitor the trades yourself. That means you won't learn anything from them, and you won't have any oversight in case you don't trust the signal provider. The best possible solution is to pick a provider you can trust from our list of top Forex signal providers and automate your trading based on its alerts.
How to Avoid "Churning" Scams🏴‍☠️
One of the drawbacks of using Forex signal providers is that they may try to scam you by "churning" your account. But what is churning? Let's see how the SEC, the United States Securities and Exchange Commission defines it:
When a broker engages in excessive buying and selling (i.e., trading) of securities in a customer's account without considering the customer's investment goals and primarily to generate commissions that benefit the broker, the broker may be engaged in an illegal practice known as churning
To understand how this relates to Forex trading signal providers, we have to remember how the "free" signal providers work. As I explained before, the services they provide aren't exactly free — they get a percentage of the dealing spread from your brokerage for every trade you do based on their signals. Naturally, this means that the more signals they produce and the more you trade using those signals, the more they will get paid. Now, that's a temptation that some providers can't resist. So, part of finding the best trading signals is discovering how you can recognize and avoid churning. 
The easiest way to avoid churning scams from trading signal providers is to reject free signal providers and opt for the ones with monthly subscription fees. Because these fees are flat (they don't change no matter how many trades you make), there is no risk of the provider turning to false signals and churning. 

Want to Improve your Trading?
Give yourself a better chance at the Forex market by hosting your trading platform right next to your broker.
Get a Forex VPS
Of course, there are also other red flags that may give a churning scam away, so if you're decided on a free Forex signal provider, you should watch out for these signs:
Too many signals: if the provider issues signals with an unusually high frequency, you should try to get to the root of things.

Low pip profit target: when providers report their performance records, make sure to check what they define as profit — if it's just a few pips, you can be sure there's something wrong with the provider.
By watching out for these two flags, you'll be much closer to choosing the top Forex signal providers around.
Top Forex Signal Providers in 2022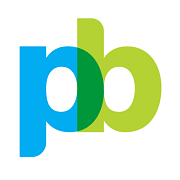 One of the most popular and successful signal providers. Paid signals only.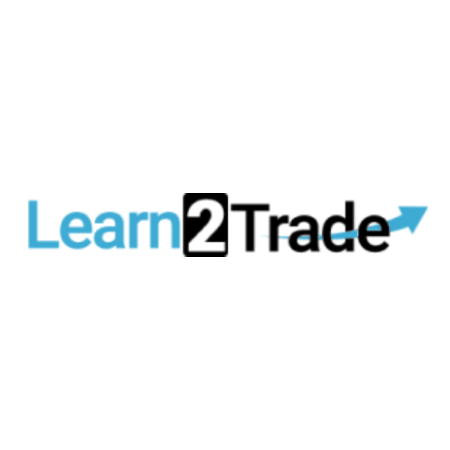 Great provider, especially for beginners. Both free and paid signals.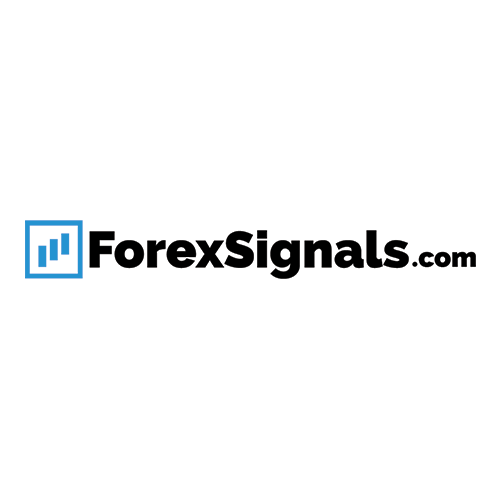 Great global signal provider. Paid signals only.
Making the Most from Forex Trading Signals
Found the best Forex signal provider for you yet? Even if you have, you're not really all the way there yet. To make sure you really get the most out of every Forex signal you get, you need the right Forex trading tools. Without the right tools, like a powerful Forex VPS, even the best and most accurate trading signals won't make you a profit because you'll be unable to execute them. 
Unlike your laptop, an MT4/MT5 Supported VPS has near-constant uptime, which means it will be always on and trade-ready. More importantly, a good Forex VPS provider like Cloudzy will have servers at most of the international trading and finance hotspots, so you'll be closer to your broker than ever, meaning there will be minimal latency and minimal slippage. With the latest NVMe storage and DDR4 RAM devices, a Cloudzy Forex VPS plan is the ideal way to turn those signals into real profit. 
FAQ
What are Forex Trading signals?  
Forex trading signals are basically a set of instructions that tells you what to buy or sell and how to do it. They're issued by individual traders or signal provider companies that specialize in trading alerts. 
What are the Best Forex signal providers in 2022?
What do Forex signals look like?
Forex signals include three or four basic details: the currency pair, whether to buy or sell (going long or short), the stop-loss and the market entry price. 
Are free Forex signal providers any good?
Some free Forex signals can perform reasonably well if you keep your expectations realistic. The real reason why they're not a good idea is the possibility of being scammed by churning, as I explained above. 
What is the best way to use a Forex trading signal?
For traders who are new to the forex market, they may not know where to start. They will need some basic knowledge of the forex market and how it works. With this knowledge, they can start by trading with a Forex trading signal.
What is the difference between a trading signal and a market trend?
The market trend is the general direction of the price movement in the stock market. A trading signal is a specific price movement – for example, when buying or selling stocks at certain times of the day.