So the days of glory for the once renowned Internet Explorer are over. Ever since Microsoft announced the end of the king of browsers, users started to question who would be sitting on the throne? There are so many browsers out there like Google Chrome, Firefox, Safari, and so on; Each of us has our own favorite web browser. Firefox and Google Chrome are the two most used browsers, but the question is, which one is the best one?
They both have so many different features and options, so I thought it would be a cool idea to do a Firefox vs. Chrome comparison. By the end of this blog post, we will compare the two in different categories. Choosing the right browser really depends on what you need from it. Is having strong RAM important for you? Is security what you are looking for? I will tell you which one is the best in each category, the final decision completely depends on you.
So sit tight. This is a browser game of thrones!
What is Google Chrome?

Google released its web browser, Google Chrome, in 2008. The browser updates several times a year. Google Chrome is available for Windows, Mac OS, Linux, Android, and iOS. One interesting fact about Chrome's web security is that each window runs on its own process. This prevents malicious codes from affecting others or the overall operating system. Google Chrome also supports HTML5 and cascading style sheets (CSS). 
Okay, fun fact: Google Chrome was the browser that combined the search bar and the address bar. An action other browsers followed quickly. When you sign in to your Google account via Chrome, you can sync your bookmarks and open web pages across different devices. 
Also read: Google Chrome Silent Install
What is Firefox?

Firefox is one of the most famous web browsers that was released by the Mozilla Foundation under the Pheonix community. Mozilla Foundation started working on Firefox in 2002. It officially released the web browser in 2004, meaning that Firefox is older than Google Chrome. Just like Chrome, Firefox is active on Windows, MAC OS, Linux, Android, and iOS. When it first came out, Firefox was a huge competitor for Windows Explorer because of its add-ons, security, and of course, speed.
By the end of 2009, Firefox was "the" web browser. But, the release of Google Chrome drastically decreased Firefox's popularity. Back in 2009, Firefox was used by more than 32% of the market. Now? Only 10% of users use Firefox as their default web browser. 
Even though Google Chrome stole the spotlight from Firefox, many still believe that Firefox is a lot better than Chrome. So the question really is, is Firefox better than Chrome? If so, how did Google Chrome get ahead? Who is the winner in the Firefox vs. Chrome comparison?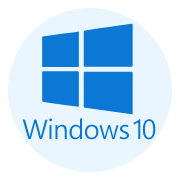 Windows 10 VPS Hosting
Get yourself an efficient Windows 10 VPS for remote desktop, at the cheapest price out there. FREE Windows 10 running on NVMe SSD storage and high-speed internet.
Check Out Windows 10 VPS Plans
Firefox vs. Chrome: Which one is better?
Before digging into details, take a look at the table below. This table is a general Firefox vs. Chrome comparison:
| | | |
| --- | --- | --- |
| Brief Review | Firefox | Chrome |
| Initial Release | September 23, 2002 | September 2, 2008 |
| Source Code Access | Open-source | Not accessible |
| Market Share | 10% | 65% |
When comparing two web browsers, the main factors are performance, security, privacy, features, and ease of use. Each factor has subcategories that can be compared in the Firefox vs. Chrome dilemma. I cannot decide for you to choose one, but I will declare a winner for each category. That would help you decide which browser is closer to what you need. 
Features
We live in a world of options and accessories. It is important to know which web browser offers what options to make our lives easier. Among the most important features, we have to consider in the Firefox vs. Chrome comparison are extensions, device sync, and the ability to cover multiple users. 
Extensions
You may know extensions by Google Chrome, but actually, Firefox is the first web browser to offer extensions. Compared to Chrome, Firefox has a less extensive extensions library. Although it's not as huge as Chrome's, Firefox still offers thousands of different useful extensions for all sorts of purposes.
Chrome offers all types of extensions Firefox offers and much more. Chrome has the advantage here simply because of its vast extension library. You can find many different types of extensions for all kinds of needs like auto-refreshing, tab management, and browser security. Although Firefox was the first to offer extensions, Chrome is the one that saw the opportunity, accepted the challenge, and raised the bar.  
Device Synchronization and User Profiles
Firefox and Chrome both have the device sync feature. Meaning that you can synchronize bookmarks, tabs, settings, and other browser data between multiple devices. They also both support multiple user profiles. You can create different user profiles on the web browsers. Each profile will have its history, bookmarks, settings, and other browser data separately and privately.
All set aside, Google Chrome has the advantage because it allows you to integrate it with your other Google services like Google Drive, Gmail, and Google Docs. With Google Chrome, you can manage all your Google services within the web browser. Chrome also has a task manager that allows you to keep track of every process, tab, and extension active on the browser. You can see how much memory each process takes. If any process consumes a lot of memory, you can easily terminate it by clicking on the "end process" button.
When comparing Firefox vs. Chrome mobile apps, the two browsers are pretty similar. The only difference is that Google Chrome has a lite mode. Lite mode limits the amount of data the browser uses by scaling images down and removing unwanted elements. Firefox doesn't come with a feature exactly like lite mode, but it does give you the option to disable images. This setting works somewhat similar to Chrome's lite mode. 
It is clear now that when it comes to features, Google Chrome wins the Firefox vs. Chrome argument. I mean, if features are what you need to choose your default browser, go with Chrome and just skip the rest of this blog post. If not, then read on to learn more about the two web browsers. 
Ease of Use
One of the most important things that help users decide on using apps and software is whether or not they are user-friendly. People need to navigate smoothly through an app and find everything two clicks away. Web browsers are also scored based on how user-friendly they are, how they are designed, and how their tab management and context menus work. In this round of Firefox vs. Chrome, we will review their ease of use.
User Interface
When designing a web browser, simplicity is the key. Both Firefox and Chrome understood the assignment and had simple and straightforward interfaces. They both keep all their tools in a settings menu to prevent cluttering the screen. Most of the space is dedicated to the webpage you are visiting, plus the address bar and a few buttons here and there. So as far as the user interface is concerned, I can say that both web browsers are doing a great job.
Tab navigation is important to consider when choosing a browser since if you have too many tabs open, you need to be able to navigate through them without confusion. When a large number of tabs are open, Firefox handles them in a horizontal scrolling system instead of shrinking the tabs. This allows you to see the favicon and a part of the page name on each tab. Considering this, it is pretty easy to distinguish the tabs from one another. Firefox also has a drop-down menu of the open tabs. Using the drop-down menu, you can mute tabs, pin tabs, and send them to other connected devices.
Google Chrome shrinks the tabs when there are too many tabs open. It gets a bit difficult to find the tabs you want because the tab bar gets too crowded. Chrome does show the favicons even if tabs are minimized. There is also a drop-down menu that displays the open tabs, which makes it easier to navigate through the tabs.
Context Menus
A context menu is the little window that pops up when you right-click on the screen. Context menus can give browsers a lot of options that are not necessary enough to be put in the setting menu but still important to use. Firefox has a very basic context menu with simple actions like save the page, take screenshots, and inspect.
Google Chrome, however, has a very interesting context menu. The usual actions like save the page, inspect, and print are there. But, you can also send the page to a connected device, search images with Google Lens, and translate. You can also make a QR code for the page address.
As you can already tell, the two browsers came pretty close in the competition here. Both Firefox and Google Chrome are designed in a simple way to give their users a seamless navigation experience. It's safe to say that they both are user-friendly. I have to be fair and declare Google Chrome the winner in this category only because of the options in its context menu. The fact that Google found more ways to connect Chrome to its other services like Google Translate is brilliant because once you need those services, they are just one right-click away.
Also Read: Chrome Remote Desktop
Performance
I mean, of course, having cool features and extensions and a simple tab management system is pretty awesome. But, non of those features are actually usable if the web browser itself lags and is slow. That's why a crucial factor to consider when comparing Firefox vs. Google Chrome is performance. We need to know how each web browser is doing in terms of speed and memory usage to be able to decide which one performs better.
Speed
So I'm not going to sit here and just say, okay, this browser works faster than that. There are legitimate and reliable tests you can run to determine a web browser's speed. I ran Firefox and Google Chrome through three different tests. Speedometer determines how fast a web browser processes tasks written in JavaScript. JetStream 2 determines how easily a browser processes complicated applications. And finally, MotionMark determines how fast a browser processes advanced visual graphics. Let's take a look at how each browser did in the tests:
| | |
| --- | --- |
| Firefox Speed Test | RPM (Runs per Minute) |
| Speedometer | 98.4 |
| JetStream 2 | 82.333 |
| MotionMark | 258.28 |
| | |
| --- | --- |
| Google Chrome Speed Test | RPM (Runs per Minute) |
| Speedometer | 144.9 |
| JetStream 2 | 130.294 |
| MotionMark | 553.38 |
As you can see, Google Chrome is relatively faster than Firefox in all three tests. Chrome loads pretty fast even with multiple tabs open, and you won't experience any latency. It is true that Google Chrome used to have a huge disadvantage which was its high RAM usage, but an update that came out in March 2021 solved the problem. The update also helped with Chrome's high speed. Google Chrome doesn't only win in the speed competition against Firefox; it is the fastest web browser in the market.
RAM
Browsers consume a lot of RAM to function. The key factor here is which browser uses the least amount of RAM. Because the lesser RAM usage is, the faster the browser would be. Firefox is a rather normal browser when it comes to speed. It's neither fast nor slow. However, it is not very efficient on memory because it takes a high amount of RAM. 
Google Chrome, on the other hand, was actually famous for its ridiculously heavy RAM usage. This was a huge problem for Google as it was driving users away from the browser as the number one reason for them to switch to Firefox. As I mentioned previously, Google Chrome had an update in March 2021 that finally solved the browser's hunger for RAM.
Performance-wise Firefox is a normal browser, and Google Chrome wins the round as it is relatively faster. 
Security
Security is a huge part of our Firefox vs. Google Chrome comparison. Both Firefox and Chrome have an HTTPS everywhere feature. When enabled, the browser automatically chooses the secure HTTPS connection if both HTTP and HTTPS are available. If only an HTTP connection is available, the browser will give you a warning before connecting to the website.
Password manager is another security feature you should consider. In our case, both browsers have a password manager. When using Google Chrome, Google stores all your passwords in your Google account rather than the local memory. Firefox also has a password manager, which is disabled by default, meaning your passwords will be exposed to malware. The only thing you have to remember here is to enable the password manager before saving your passwords. 
Firefox has an enhanced tracking protection feature that is enabled by default. It will block any type of social media trackers, cross-site tracking cookies, and fingerprinters. Cool fact? All these are listed under the standard protection. You also have a strict protection option and a custom option that allows you to customize the kind of tracking protection you need. 
When it comes to ads, neither of the browsers has a built-in ad-blocker. But, this problem can be solved by installing add-ons and extensions. 
In terms of security, Firefox wins this round. Firefox includes all the security protections Chrome has, but the tracking protection feature is brilliant.  
Now that we are done comparing Firefox vs. Google Chrome, you can use the table below to have an overview of the comparison:
| | | |
| --- | --- | --- |
| Security Features | Firefox | Google Chrome |
| Password Protection | ✅ | ✅ |
| Built-in anti-tracking | ✅ | ❌ |
| Number of extensions | ✅ | ✅ |
| Translator | ❌ | ✅ |
| Reverse image search | ❌ | ✅ |
| Synchronization | ✅ | ✅ |
| Ease of use | ❌ | ✅ |
| Customization | ✅ | ❌ |
| RAM usage | ✅ | ✅ |
| Loading speed | ✅ | ✅ |
| Protect data | ✅ | ❌ |
| Built-in pop-up block | ✅ | ✅ |
Overall Assessment
Is Firefox better than Chrome, or is Chrome better? Comparing the two will lead you to understand how different or similar they are in different categories. No one can undoubtedly declare one over the other because it is a very personal decision. You have to go through different factors and decide which one works better for you based on what you need from a web browser. Firefox and Google Chrome both get updates, and new features are introduced, which always makes it kind of fun to compare the two. I guess it's a competition that never ends!
FAQ
Does Firefox track users like Chrome?
Google Chrome collects user data for Google's ad network. Firefox states in its privacy policy that no user data is ever shared with third parties.
Is Firefox faster than Chrome?
Firefox is faster on Android but Chrome is faster on desktop.
Who developed Firefox?
Firefox was a Mozilla project, developed by Dave Hyatt and Black Ross.