When trading Forex using MetaTrader 4 Expert Advisors, or any fully automated Forex trading software, a Forex VPS is necessary. You will have nearly 100% uptime by using a VPS for your Forex trading, so you do not need to worry about connection drops, latency, or power outages.
A virtual private server (VPS) can be a robust trading system for Forex. Faster, safer, and more accurate currency trading is possible with VPS hardware and location, which is crucial for manual and automated trading systems.
For your Forex trades, setting up a VPS means setting yourself up for future success. The elimination of inconsistencies, delays, and security problems ensures a much smoother trade execution.
What is VPS?
Virtual Private Server is also known as VPS. This means that hosting providers like Cloudzy can provide a dedicated operating system for you to host your website or do trading. This technology works similarly to the dedicated servers with one big difference. The difference is that VPS providers have a really powerful server and they divide the resources like bandwidth, disk space, and RAM using a virtualizer. By doing this they can create a lot of smaller but yet more powerful servers that work as a Home Desktop. And users can use it like they use their own computers.
Main Features of VPS:
Root access
Easily scalable
More memory
More bandwidth
Expect a high-traffic in the future
These days, VPS hosting is one of the most popular choices among people who own a website or a business. Unlike shared hosting that all of the server resources are shared among all of the server users, by using a VPS you get all of the features of dedicated servers at a much less price. How cool is that?

Want to Improve your Trading?
Give yourself a better chance at the Forex market by hosting your trading platform right next to your broker.
Get a Forex VPS
Shared hosting is a method of virtualization where multiple users are hosted on the same server and are allocated the server's resources. However, this virtualization is performed in a way that does not separate resources used by one user from another. Therefore, other users' activities affect your performance. You may encounter a situation where you need to compete with others for resources and computing time.
VPS is another method for sharing the physical resources on a physical server, but much better. In this method, each user receives a dedicated portion of system resources without competition. That portion of resources acts as a standalone server, only with simpler resources and therefore much cheaper.
Why Should You Use a VPS for Forex Trading
As mentioned earlier, a VPS is a kind of server that is hosted on the same computer as some other VPSs. Although they're all located on one machine, they can operate independently of each other. You get a certain amount of space, RAM, and transfer allowance per month. Your VPS has its own dedicated power supply and offers flexibility, stability, and convenience. In very short, VPS is a cloud-based desktop PC.
A VPS has 4 main advantages over other similar solutions for a trading machine:
VPS works smoother than shared hosting.
Your data on VPS is safer than on shared hosting.
Your data on VPS is safer than on your desktop or laptop PC.
VPS is much more reliable than shared hosting or PC.
Also Read: How to Optimize Metatrader for Forex VPS
What You Should Not Do on Your Forex VPS
Some users do not exclusively use their Forex VPS for Forex trading, adding other applications to their remote devices. This other software may begin to compete with your very important Forex software.
Some traders may have so many instances of Forex trading applications, charts, and add-ons running that it begins to slow down the server, causing delays, network interruptions, or even downtimes.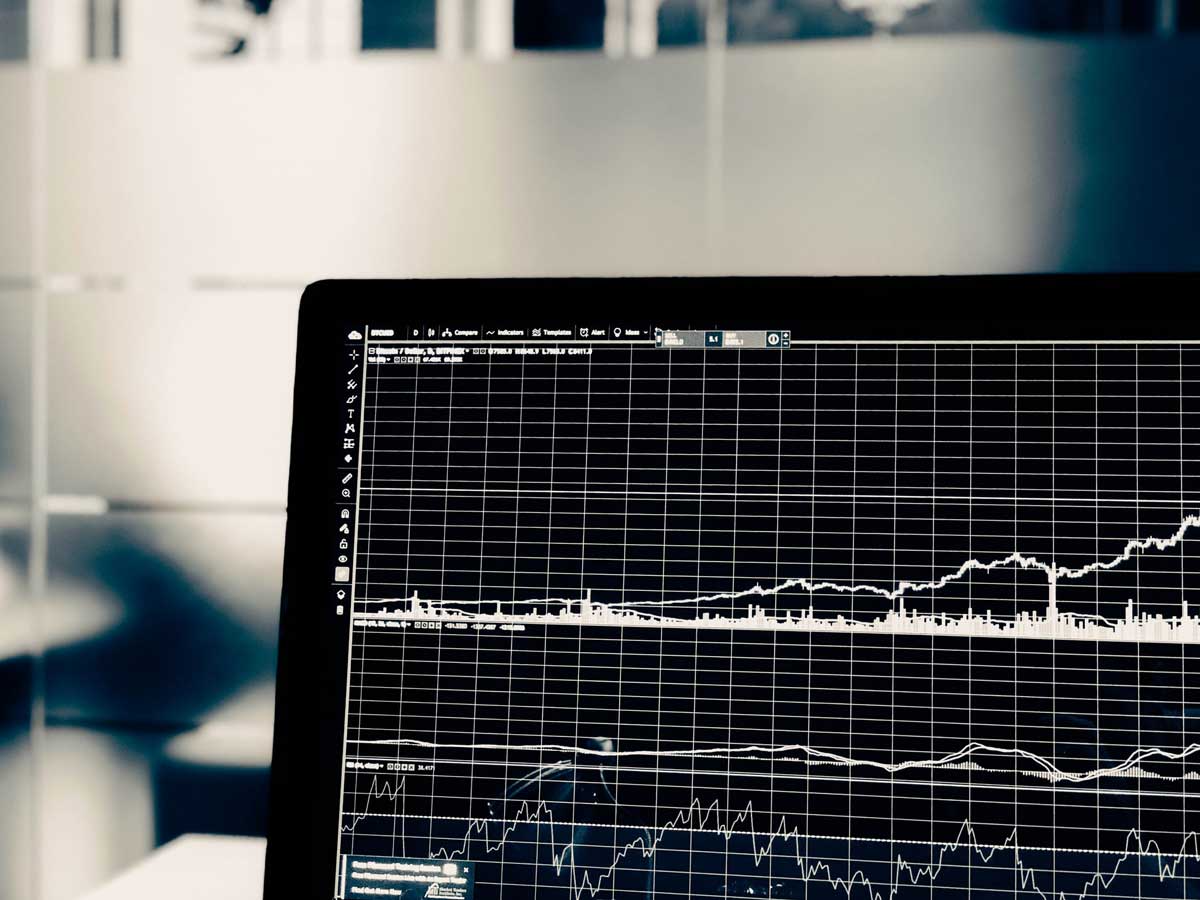 It, if you experience this situation, it will prove costly to you as a trader. You should avoid doing anything other than Forex trading on your VPS, and that is only moderately.
At Cloudzy, we provide Forex VPS hosting with a 99.99% uptime record and great network speed for a minimal price. We are in several locations, including New York, London, and Singapore, providing VPS servers close to Forex trading hubs.
How to Setup VPS for Forex Trading?
For installing MT4 on VPS, you only need three things, and the installation is very straightforward. You will need,
an Internet connection,
a remote desktop connection,
and your broker or service provider's VPS address and password.
The first thing to do is to register with your chosen broker. When you finish that, they will email you your log-in credentials. These include an IP address and a password that is typically just eight numbers that cannot be changed.
Once you have this information, you should open a Remote Desktop Connection (RDC), which does not require any downloads. You can go to your search tool for Windows, type "remote," and you will see it as the first result.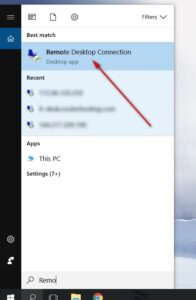 You can see two fields after you click on it that you can write in. They are labeled "Computer" and "User name." Place your VPS's IP address in the field "Computer" and your password in the "User name." You press "Connect" once that's done, and you're on a Virtual Computer or Remote Desktop. Your VPS is now alive.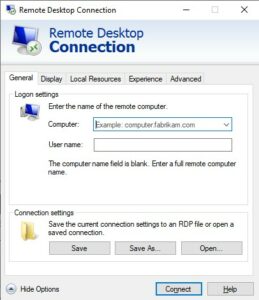 Then open an internet browser on your RDC and download the MT4 client from the broker. You will be able to start trading without any problems once you have installed MT4 and logged in. The RDC looks just like a Windows desktop without any applications.
You'll want to get your expert advisor on the VPS once you have MetaTrader 4 enabled. Using the local resources tab on the Remote Desktop Connection is the easiest way to do this. Check your VPS for the drives you want to share and click OK. You're done now and can transfer data between your desktop and your Forex VPS.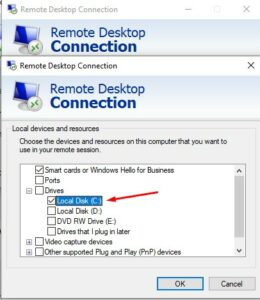 Install the expert advisor into your MetaTrader 4 experts' folder just as you would on your computer, and then launch the MT4 terminal. Then attach the EA to the appropriate charts, and you're done.
Protect Your Forex Robots
In the online Forex market, Forex trading bots are an exciting way of earning money. To make trading more straightforward and faster, lower the costs, and increase the chances of having more money, automated trading technologies have arisen.
A MetaTrader 4 Forex robot or Expert Advisor operates by using fixed techniques or rules to make trade decisions. These rules are programmed on a robot that it uses to join and exit trades automatically.
You can trade 24 hours a day with a trading robot and this can boost your profits. Once you have coded your plans and strategies on a robot, it will complete the buying and selling activities even when you are on vacation.
A Forex robot reduces or eliminates emotions from the trading equation and provides you with a safe way to earn. A robot is not scared of making a trade, nor can it make greed-driven decisions. Automated trading systems may carry out perplexing calculations without making a mistake.
Robots are sufficiently powerful with embedded strategies to make commercial decisions in a way that humans cannot. Some robots can search the market comprehensively and efficiently, looking for possibilities with higher accuracy than humans can.

Want to Improve your Trading?
Give yourself a better chance at the Forex market by hosting your trading platform right next to your broker.
Get a Forex VPS
What are the Best Forex VPS Providers in 2022?
When you buy a virtual private server, it acts like a real hosting server. On this VPS, you can set up forex trading tools and software, such as MT4, MT5, and cTrader. This helps a lot with your success rate in the market.
VPS services help traders to have a 24\7 uninterrupted attention of the Forex market with no effort from their side. The major advantage of Forex VPS is that it can reduce the latency time for having profitable trading.
Best Forex VPS providers:
Cloudzy
FXVM
BDSwiss
V2Cloud
You can find out more about Forex VPS providers by reading this article: Best Forex VPS in 2022

Want to Improve your Trading?
Give yourself a better chance at the Forex market by hosting your trading platform right next to your broker.
Get a Forex VPS
Conclusion
For today's retail traders, a Forex VPS is a must since this is the closest tool they can get to imitate the co-location setups of the institutional traders. Ensure the server is located nearest to the broker's servers when you pick a Forex VPS server. You need to take three steps to install MT4 on a VPS: register with the broker, open Remote Desktop Connection and download MT4.
In this article, we tried to give you a hand in Forex trading by explaining how you can set up a VPS for forex trading and how to use VPS for Forex trading. Because one of the most crucial things Forex trading is using the right tools like VPS, crypto-trading bots, brokers, and so on. So now it is up to you how to choose your trading OS and how you want to plan your trading strategy to earn real profits.