Economy BlueStacks VPS
Premium BlueStacks VPS
Free Setup - No Contract
More than 15 Locations All Over the World
Choose Whatever Location Best Suits Your Business: Get a VPS Closer to Your Users, Remove Latency
Need to host Android bots for messaging applications like WhatsApp? Done. Want to run superpowered bots on Android games? Can do. Improve your Instagram marketing? With our superior system specs, you bet. Go beyond Android with our BlueStacks VPS solutions, running on high-performance architecture, including NVMe storage and DDR4 RAM.
Guaranteed Uptime
Reliable, stable connectivity with our guaranteed 5 Nines Uptime.
High-Spec Infrastructure
Servers on top-tier infrastructure ensure your workload is processed smoothly and on time.
Zero Resource Contention
Optimized Server Solutions providing ultimate hosting isolation and zero resource contention.
Worldwide Data Centers
Servers located at 15 strategic locations around the globe.
Risk-Free
We offer you 7-days moneyback guarantee, in case you didn't like your service.
24/7 Caring Support
Your work is important. We know that and we care -- and so does our customer support.
Ever wanted to have a superpowered Android? Want a VPS for running android apps? With BlueStacks VPS, you'll Supercharge your Android experience without having to spring for a state-of-the-art, budget-blowing phone. Leverage the power of our cutting-edge hardware and get more out of Android than you thought possible. We offer NVMe storage, DDR4 RAMs, and a 1 Gbps bandwidth to take your Android experience to the next level. Boasting 500 million users, the BlueStacks App Player is the most popular Android emulator — join them and see why.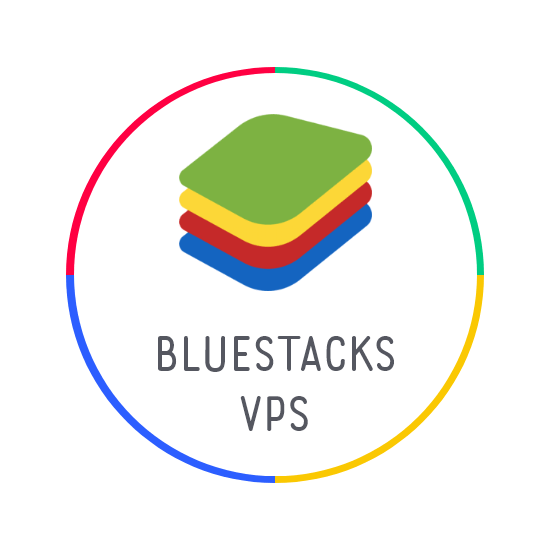 When to Choose BlueStacks VPS
What Our Clients Have to Say
I have tried different VPS companies and I can say I am very satisfied with Cloudzy performance. They have treated me well and had a solid uptime and performance. I do recommend them A+.
Great Service, Very Reliable
Cloudzy provides fast and very reliable servers. They were very helpful when we were migrating from our old providers, quickly resolving any issues we have had. Thier support is great I can't recommend them highly enough!

Great customer support and good services at a good price
I have been using their services for about a year now, and except for a small issue, the service has worked very well all this time. Their customer service is very quick and good, and the price is good.
Find the VPS Solution that Suits Your Needs
Take a look at our wide selection of VPS hosting solutions and find the one that will really synergize with your company. You can always contact us and we'll help you find the plan you need to make your business a success. Get your VPS Solution right now!
What apps can I run on my BlueStacks VPS?
You can basically run any app supported by the BlueStacks emulator, that is to say, more than 1.5 million games and apps to choose from. It's doubtful you will ever need something you can't install and run on our BlueStacks VPS server.
Do I need a phone or SIM card to create social media accounts?
Not at all! You can even create a WhatsApp account without needing either an actual phone or a SIM card number. That's why our affordable BlueStacks VPS plans are so great for setting up and managing messaging bots and social media marketing.
Will my memory or CPU be occupied using BlueStacks?
Not if you buy BlueStacks VPS! Using BlueStacks on your own computer can certainly use up a lot of your RAM and CPU capacity, but if you buy one of our affordable BlueStacks VPS plans, you will never have to worry about that again.
I'm using Linux. Can I still use your BlueStacks VPS?
Although BlueStacks doesn't have a Linux version, you can undoubtedly use BlueStacks if you use our top-grade, affordable BlueStacks Android Emulator VPS. You can simply connect to your own Virtual Private Server and run one or multiple instances of the BlueStacks App Player.
Can I trust Cloudzy?
With our 7-day money-back guarantee and our numerous 5-star reviews, you can rest easy choosing Cloudzy as your BlueStacks VPS provider. There is literally zero risk.
Pay with Ease
We accept payment with Bitcoin,
PayPal, PerfectMoney, and all your
favorite credit cards -- and more…
7-Days Money Back Guarantee
You'll have Nothing to Worry About.
Get Started Now