Economic Debian VPS
Premium Debian VPS
Free Setup - No Contract
Debian is a Linux distribution made up of free and open-source software. Debian is developed the community-supported Debian Project and has an active community on the Internet. Our dedicated Debian Virtual Private Servers give you full functionality of the Debian operating system as well as full root access.
You can simply start using Debian Remote Desktop on your VPS and connect to it remotely using VNC or XRDP. We also have a guide for using Debian as a remote desktop.
More than 15 Locations All Over the World
Choose Whatever Location Best Suits Your Business: Get a VPS Closer to Your Users, Remove Latency
Get the hardware you require for a reliable server performance at the
cheapest price
out there. Debian VPS machines running on powerful hardware, equipped with Enterprise level NVMe SSD storage, connected at highest speed and response time at reliable datacenters all around the world. Instant Debian VPS setup or any other OS of your choice.
Guaranteed Uptime
Never stay behind the doors. Always be there for your customers.
Reliable Connectivity
A good datacenter never lets their connections drop or waver.
Fastest Hardware
With fast, dedicated resources, your services are never throttled.
Dedicated Resources
Dedicated resources ensure you will never compete for computing time.
Convenient Locations
Located at several hubs of the Internet around the world.
No Outages, No Failures
Never-failing powerful new hardware, backed with emergency power sources.
Caring Support Team
Your work is important. We know, we care, and we support you.
From Agile Little Virtual Machines to Robust
Performance VMs, Boasting Enterprise SSD, and
Powerful Hardware. Batteries Included!
Manage your VPS resources with ease. Cloudzy's Linux KVM VPS hosting services allow you to do
instant reconfigurations and have full control of your virtual servers, making it a breeze to run your
website and services to your heart's desire.
Kernel-Based Virtual Machine or KVM
is an open-source virtualization technology built into Linux that works on x86 and x64 processors capable of virtualization. KVM turns Linux into a tier-1 (bare-metal) Hypervisor that helps run multiple virtual machines on unmodified Windows or Linux images. These virtual machines have their own virtualized hardware such as graphics adapter, network card, etc. as a result, you can enjoy the performance and reliability of the Linux kernel at the base of your structure.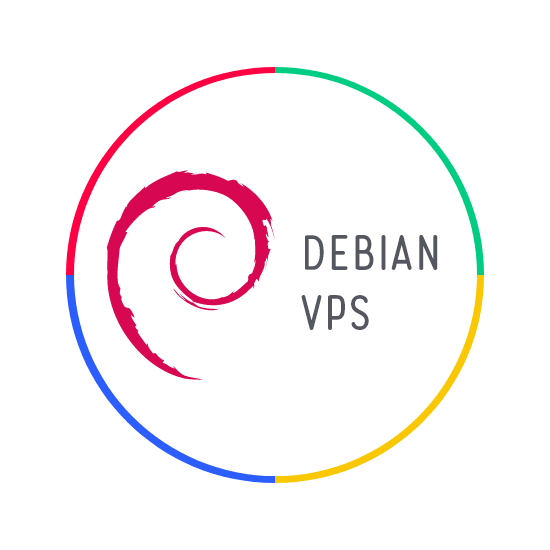 Dedicated Debian VPS Servers
Nothing is shared. Debian VPS machines with dedicated high quality resources bring you the reliability, performance, security, and stability you want. All that, but at price of shared hosting! Our US cluster includes 8 datacenters in New York City, Washington DC, Buffalo, Los Angeles – California, Phoenix – Arizona, Dallas – Texas, and Seattle – Washington, and Pittsburgh – Pennsylvania.
What Our Clients Have to Say

Finding Cloudzy has saved my business. I had started a food and cooking website last year and I spent a significant amount of money on professional web design and getting the best content writers. It was slow-going at best and I could not get my website to rank on even the second page of Google searches. I was getting desperate when my friend told me about Cloudzy. Server quality can have an unbelievable impact on your website ranking and SEO, apparently. I immediately switched providers and got a Debian VPS after consulting with the salespeople at Cloudzy. The change has been positive and incredible. Thank you, Cloudzy, for saving my business!

I'm writing an honest testimonial and I will try not to sound like I'm promoting Cloudzy but that's hard. I'm so happy with their servers that it's hard to sound impartial. I started using a Debian VPS about 2 years ago when I first put up my weather prediction app. No matter how much data there is to process, the server has never crashed or slowed down. Thanks to Cloudzy's servers, my web app went from a proof of concept to a sponsored product. If you're thinking about getting a VPS, do not hesitate to contact them.

There is more to choosing the right hosting provider than a shiny website and expensive pricing. I used to get my servers on these criteria before and it cost me, big time! Now, I know better. Cloudzy may not have the prettiest website graphics to package their VPS plans, but it delivers quite decent servers. That's what should matter. I bought a Debian VPS 3 months ago and I only wish I'd done it sooner.
Get a Hosting Solution Today!
Get one of our hosting solutions and succeed in your business. We are always there for you with a 24/7 support and brilliant services. Get our plans today!
What is Debian VPS?
VPS is short for Virtual Private Network. It is a hosting solution between shared servers and dedicated servers that provide the same user experience as dedicated servers at the same price as shared servers. VPS Debian is a hosting solution that works with Debian, a Linux-supported social distribution.
How can I buy a cheap Vian Debian VPS?
Cloudzy takes a variety of payment methods, accepting cryptocurrencies such as Bitcoin, Litecoin, and Ethereum. Standard payment methods are available, such as Mastercard, Visa, American Express, Discover, and Paypal.
Can users host multiple websites on VPS Debian?
Yes. Users can host as many websites and web applications as they wish to host in the Netherlands. But it would be good to think that it completely reduces the performance of websites.
Can I get my money back after buying a VPS Debian?
Yes, you can. Cloudzy helps you make the right decision by providing a 7-day money-back policy. You can request a refund up to seven days after purchasing Debian VPS hosting and get your money back in full.
Will my IP be shared with other VPS hosting?
No. All VPS servers at Cloudzy receive private IPs that are not shared with any other hosting on that server. That means absolute control over your privacy and online activities.
Is my VPS Debian hosting faster than a regular VPS?
Yes, it will. We know that "time is money" in the field of technology. That's why we offer fast performance in our Debian VPS hosting.
What is the difference between a VPS Debian and a dedicated server?
A dedicated server, as you describe yourself, is specialized in managing your data. It is very expensive, and you have to manage the technical management and maintenance. Cheap Debian VPS with Cloudzy offers you the same fast, secure and smooth performance at a double price, starting at $ 7.95 per month.
Has my IP been shared with neighboring VPS hosting?
Not at all. Getting Debian hosting means privacy and complete control of your data as a dedicated server. You will receive a unique IP that is not assigned to neighboring hosting.
Will the OS be installed on my VPS hosting storage?
Yes, it will. Depending on the OS you choose, Linux or Windows, your 120 to 300MB of storage will remain. You should consider this and choose a VPS hosting plan with the appropriate storage.
Can I change my VPS hosting plan over time?
Yes you can! While getting Debian VPS hosting means you already have a flexible, smooth grip in the palm of your hand, you can upgrade it whenever you think it is needed.
Does Cloudzy take backups from my Debian VPS server?
No, Cloudzy does not handle that. As the owner, you are responsible for receiving backups from your Debian VPS server. However, you can always rely on our 24/7 support team for any technical issues that may arise.
What is the difference between a Debian VPS server and a shared server?
Neighborhood hostings negatively affect the performance of a shared server in case of an increase in website visits. They all share the same IP that makes everyone affect each other's performance. But the resources are fully shared on a cheap KVP-powered Debian VPS server by Cloudzy, and you get an exclusive IP.
Pay with Ease
We accept payment with Bitcoin,
PayPal, PerfectMoney, and all your
favorite credit cards -- and more…
7-Days Money Back Guarantee
You'll have Nothing to Worry About.
Get Started Now