Free Setup - No Contract.
More than 15 Locations All Over the World
Choose Whatever Location Best Suits Your Business: Get a VPS Closer to Your Users, Remove Latency
Discover the simplicity of creating advanced hosting solutions with just a few clicks. Run easy-to-use hosting, development, and deployment tools on powerful server hardware. Experience ultrafast Plesk VPS hosting with NVMe storage, DDR4 RAMs, and 1 Gbps bandwidth. All offered with a free Windows or Linux operating system of your choice.
Guaranteed Uptime
Reliable, stable connectivity with our guaranteed 5 Nines Uptime.
High-Spec Infrastructure
Servers on top-tier infrastructure ensure your workload is processed smoothly and on time.
Zero Resource Contention
Optimized Server Solutions providing ultimate hosting isolation and zero resource contention.
Worldwide Data Centers
Servers located at 15 strategic locations around the globe.
Risk-Free
We offer you 7-days moneyback guarantee, in case you didn't like your service.
24/7 Caring Support
Your work is important. We know that and we care -- and so does our customer support.
What is Plesk VPS Hosting?
Considering Plesk for your VPS hosting control panel? Looking for a VPS plan optimized for Plesk? We've got you covered with both the info and the product. Plesk is perhaps the most popular graphic web hosting control panel around and that's not an accident. The Plesk panel is user-friendly and simple to use even if it's your first time setting up a VPS. Plesk can run on top of both Linux and Windows operating systems, so you'll have your choice on the matter. The Plesk panel lets you manage websites, email, and web apps; but it's also a great way to set up development and deployment environments with its Git and Docker support The Plesk panel has also got 100s of powerful, 1-click-install extensions that will raise your server's capabilities to the max.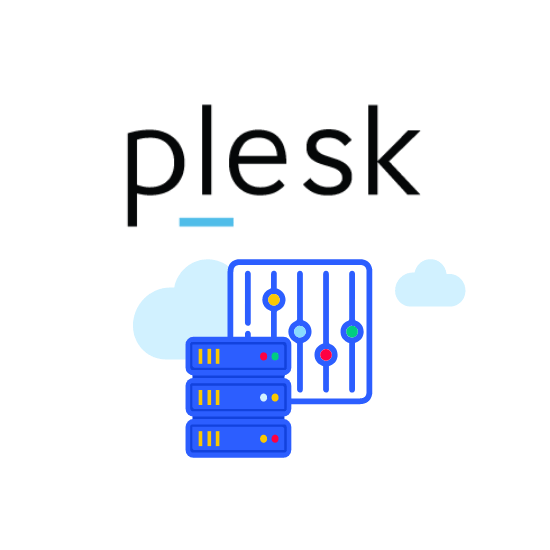 When to Choose Plesk VPS?
What Our Clients Have to Say
I have tried different VPS companies and I can say I am very satisfied with Cloudzy performance. They have treated me well and had a solid uptime and performance. I do recommend them A+.
Great Service, Very Reliable
Cloudzy provides fast and very reliable servers. They were very helpful when we were migrating from our old providers, quickly resolving any issues we have had. Thier support is great I can't recommend them highly enough!

Great customer support and good services at a good price
I have been using their services for about a year now, and except for a small issue, the service has worked very well all this time. Their customer service is very quick and good, and the price is good.
Find the VPS Solution that Suits Your Needs
Take a look at our wide selection of VPS hosting solutions and find the one that will really synergize with your company. You can always contact us and we'll help you find the plan you need to make your business a success. Get your VPS Solution right now!
What is Plesk?
Plesk is a graphic web hosting control panel that lets you create and manage websites, email accounts, reseller and user accounts, and web apps. Its streamlined design makes the GUI easy to use and less intimidating for new admins.
How do I install Plesk?
You won't have to. Our Plesk VPS plans come with Plesk already installed on top of the operating system you choose. But in case you want an unmanaged Plesk VPS, you can use our knowledge-base tutorials to go through a custom installation that will get you exactly what you want.
What can I do with a Plesk VPS Plan?
Well, pretty much anything you can imagine. For starters, here are some examples:
Start a website with Plesk's WordPress Toolkit
Set up a coding and testing environment for your Startup company with our Plesk VPS integrated Docker and Git support
Resell your server resources as shared hosting plans using Plesk's unlimited domain and server management capabilities
Deploy your own web app and keep track of admins and clients using Plesk's Role-based Access Control support
Create and manage Scheduled Tasks to handle various server aspects
Can I get a Plesk VPS plan even if I want Windows Server 2019 as my operating system?
Definitely. Plesk supports both Windows and many Linux-based operating systems. That includes, of course, Windows Server 2019. So you'll have your pick of operating systems no matter what.
I used to run a website using cPanel/WHM. Can I migrate to Plesk?
Of course. Plesk has even dedicated a tool to migrations. You can simply use your control panel UI to run Plesk Migrator and take things from there or use the CLI to have more control over the process. You will either need SSH root access to the server with cPanel or use your old cPanel backups.
What is Plesk's WordPress Toolkit and what can I do with it?
Plesk is just the thing when it comes to integrated CMS support and it excels at WordPress management. If WordPress is your preferred CMS, then Plesk will definitely be your favorite control panel. Plesk offers all the tools your content managers will ever need in a single dashboard. You can clone new environments to test and configure plugins, updates, and themes. With our Plesk VPS hosting, you'll never need to risk breaking a live site again; simply focus on producing your amazing content.
What is the Plesk Advisor?
The Plesk Advisor utilizes powerful AI-driven algorithms to find, test, and safely implement the updates needed for your server and websites. Together with Auto-Repair, it is the ultimate tool to improve your workflow by automating tedious maintenance tasks and focusing your attention where it is really needed.
How can I secure my Plesk VPS?
The combined security measures of Cloudzy and the Plesk control panel are nothing short of airtight but that's only if you too take the necessary steps to bolster your server security. Here are some simple tips to ensure your server is safe:
 

Choose a strong password

 

Change your default SSH port

 

Use SSL/TLS certificates and the available extensions like Let's Encrypt to secure your web hosting

 

Use the Google Authenticator extension

 

Use the Security Check feature in the WordPress Toolkit

 

Use Fail2Ban, ImmunifyAV, and other Plesk security extensions

Frequently update both the OS and the Plesk panel
Where are your Plesk VPS servers located?
At Cloudzy we offer servers in 15 strategic locations around the globe. You'll have your pick of servers across the United States and Canada, Europe, or East Asia. Pick a Plesk VPS hosting server near your prospective customers and offer them a minimal latency user experience.
Can I pay for my Plesk VPS with Bitcoin?
Yes, actually. At Cloudzy, we believe in your right to privacy. That's why we support payment not only with credit cards and PayPal accounts, but all major cryptocurrencies as well. You can use Bitcoin, Ethereum, Litecoin, or even privacy-coins like Monero to ensure your anonymity.
What operating systems do you offer with your Plesk VPS plans?
We offer multiple Windows versions (Windows 8, Windows 10, Windows Server 2016, and Windows Server 2019) as well as many Linux distros including CentOS 7 & 8, Ubuntu Server, and Debian. If you think you need a specific OS not mentioned in our Plesk VPS plans, let us know and we will fix you up with a custom VPS plan.
Do you offer a free Plesk VPS trial?
Sadly, we do not offer trials at the moment. Our 7-day money-back guarantee, however, is sure to make up for that. If, for whatever reason, you're not satisfied with our Plesk VPS, you just need to let us know within a week and we'll give you a full refund.
Pay with Ease
We accept payment with Bitcoin,
PayPal, PerfectMoney, and all your
favorite credit cards -- and more…
7-Days Money Back Guarantee
You'll have Nothing to Worry About.
Get Started Now