Residential IP VPS is not available!
Unfortunately, because of some changes, we do not provide Residential IP VPS at the moment !
Residential IP VPS and dedicated RDP
Residential IP Windows VPS
Residential IP Linux VPS
Free Setup - No Contract.
Residential IP VPS and Dedicated RDP in New York City, USA
If you are looking for a residential IP Proxy in the US, then look no further; our special dedicated and virtual servers in New York City are the answer you are looking for. You will get a Cogent ISP IP address that other organizations and websites detect as a residential IP address. To them, you will be just like a normal New Yorker browsing the Internet from inside the New York City. Residential IP VPS is a cheap proxy solution giving you the autonomy of a full, dedicated server, at a price close to that of a shared host. You will get unique IPs and fast response times, yet the Residential Proxy is really cost-efficient.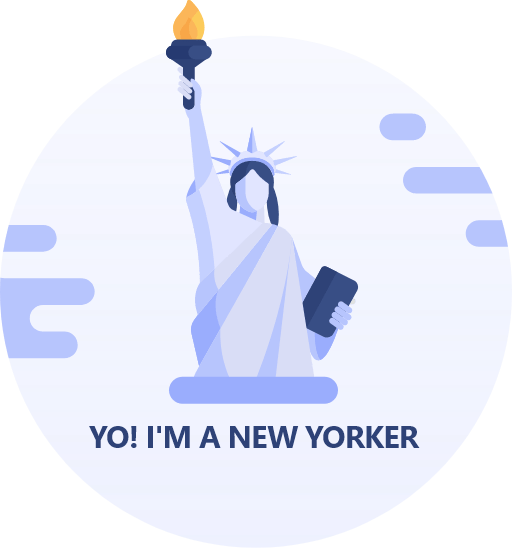 There are many uses to a Residential IP proxy, especially in the US and an important city such as the New York City, in the state of New York.
Some uses of Residential Proxy are:
Residential VPS Proxy Features
But I must explain to you how all this mistaken idea of denouncing pleasure and praising pain was born and I will give you a complete account of the system, and expound the actual teachings of the great explorer of the truth, the master-builder of human happiness.
What Our Clients Have to Say
I have tried different VPS companies and I can say I am very satisfied with Cloudzy performance. They have treated me well and had a solid uptime and performance. I do recommend them A+.
Great Service, Very Reliable
Cloudzy provides fast and very reliable servers. They were very helpful when we were migrating from our old providers, quickly resolving any issues we have had. Thier support is great I can't recommend them highly enough!

Great customer support and good services at a good price
I have been using their services for about a year now, and except for a small issue, the service has worked very well all this time. Their customer service is very quick and good, and the price is good.
Get a Hosting Solution Today!
Get one of our hosting solutions and succeed in your business. We are always there for you with a 24/7 support and brilliant services. Get our plans today!
What is my IP address?
Your IP or Internet Protocol address is a specific number that devices use to connect and identify with each other via an Internet network, comparable to a mailing address. Data and information move from one system to another after recognizing the IP address of both the sender and the recipient machine. Your IP address can be accessed by the public, allowing anyone to see where you are, where your computer is located, and any other information that passes through that address.
What is a residential proxy?
A residential proxy is an operator that uses an IP address provided by an Internet Service Provider (ISP) and not a data center. Every residential proxy address has a physical location. And even though billions of digital devices are connected to the Internet at any time, their IP addresses can identify the location of any device. So, any time you go online, you give out details about your browser preferences.
What is a residential IP address?
A residential IP address is an IP address related to a physical unit, such as a cell phone or a desktop computer. Their real owners i.e., ISPs, register residential IP addresses in public databases, allowing websites to identify the provider, network, and location of the user. Many online services consider residential IP addresses as actual users, as opposed to those using data center IP addresses.
How are residential proxies working?
Like every other proxy, residential proxies route the internet traffic through an intermediate server. This server will alter the IP address of your connection request. Residential proxies are remarkable since they are mobile and desktop devices that are used as intermediaries for your connections.
Why should I use a residential proxy network?
A residential proxy network is a perfect place to conceal your true online identity. It assigns actual, residential IPs to you and hides your IP from servers for more internet anonymity. But search engines would only allow you to make a certain number of requests from the same IP within a minute. Thus, this type of single server set up will dramatically restrict your browsing choices, and even ban it if you exceed the rate you are given.
Pay with Ease
We accept payment with Bitcoin,
PayPal, PerfectMoney, and all your
favorite credit cards -- and more…
7-Days Money Back Guarantee
You'll have Nothing to Worry About.
Get Started Now