Economy SEO VPS
Premium SEO VPS
Free Setup - No Contract
More than 15 Locations All Over the World
Choose Whatever Location Best Suits Your Business: Get a VPS Closer to Your Users, Remove Latency
Raise Your SEO Efficiency
to the Max
Run your professional SEO tools on our SEO VPS and never miss out on monitoring important metrics in real-time. Improve your analytics and optimize your websites more than ever before by launching all your favorite Search Engine Optimization tools on our top-tier infrastructure. Use our high-performance hardware, featuring NVMe storage and DDR4 memory tech, to get the most out of GSA SER, Xrumer, SeNuke, and others.
Guaranteed Uptime
Reliable, stable connectivity with our guaranteed 5 Nines Uptime.
High-Spec Infrastructure
Servers on top-tier infrastructure ensure your workload is processed smoothly and on time.
Zero Resource Contention
Optimized Server Solutions providing ultimate hosting isolation and zero resource contention.
Worldwide Data Centers
Servers located at 15 strategic locations around the globe.
Risk-Free
We offer you 7-days moneyback guarantee, in case you didn't like your service.
24/7 Caring Support
Your work is important. We know that and we care -- and so does our customer support.
Technical SEO tools like GSA and XRumer need a reliable server with high uptime to produce good results. Using a high-performance VPS with decent hardware and low latency can raise the performance of these tools dramatically. Our SEO VPS solutions are virtual servers running Windows and optimized to improve results, including higher LpM (submitted Links per Minute) and VpM (Verified links per Minute) rates. With high-performance infrastructure, ultrafast 1 Gbps network connections, and minimal latency in 15+ strategic locations around the globe, our SEO VPS solutions take your rank-up efforts to a whole new level. Our SEO VPS also features 5-nines (99.95%) uptime measured in years, so you can just sit back and let the apps work without worry.
List of Supported SEO Software: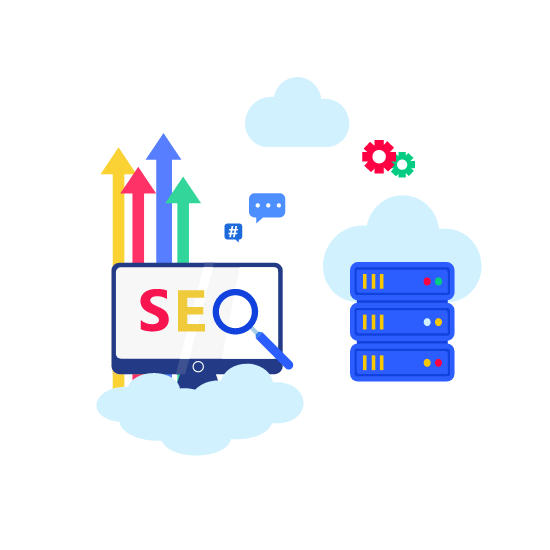 What Our Clients Have to Say
I have tried different VPS companies and I can say I am very satisfied with Cloudzy performance. They have treated me well and had a solid uptime and performance. I do recommend them A+.
Great Service, Very Reliable
Cloudzy provides fast and very reliable servers. They were very helpful when we were migrating from our old providers, quickly resolving any issues we have had. Thier support is great I can't recommend them highly enough!

Great customer support and good services at a good price
I have been using their services for about a year now, and except for a small issue, the service has worked very well all this time. Their customer service is very quick and good, and the price is good.
Find the VPS Solution that Suits Your Needs
Take a look at our wide selection of VPS hosting solutions and find the one that will really synergize with your company. You can always contact us and we'll help you find the plan you need to make your business a success. Get your VPS Solution right now!
What is SEO VPS Hosting?
It's a virtual server that we have optimized to run SEO tools like GSA Search Engine Ranker, XRumer, Mass Planner, Jarvee, and SeNuke.
Can I install my own tools on SEO VPS?
Of course. SEO VPS is offered with full root access, meaning you have permission to install any software you want, including your favorite SEO applications.
Can I get a Linux distro on my SEO VPS instead of Windows?
Usually, SEO tools run on Windows, which is why we provide a free Windows with SEO VPS. If your tools need to run on Linux, however, don't hesitate to ask us for a customized solution.
Where are your servers located?
You can choose to run your SEO VPS on one of the 15+ global locations we have on offer. Our servers are placed at the main hubs of international finance and commerce, providing minimal latency where it matters most.
Can I buy SEO VPS and pay with Bitcoin?
Sure. We value your right to anonymity, which is why we accept payment using cryptocurrencies. You can pay for your favorite SEO VPS plan with Bitcoin, Ethereum, Litecoin, and other altcoins.
Can I use my credit card to buy SEO VPS?
Definitely. We accept all the major credit cards, including Visa, Mastercard, and American Express. So, head to our payment gateway and select your favorite credit card to pay for your favorite SEO VPS plan.
I want Windows 8.1 as my SEO VPS operating system. Do you offer that?
Yes, we do. We offer any Windows version that you need, including Windows Server 2019, Windows 10, and of course, Windows Server 2016. You can also change your operating system any time you want with just a few clicks on your VPS dashboard.
Is SEO VPS equipped with a unique, dedicated IP address?
Of course, it does! We provide a dedicated and fixed IP address on all SEO VPS plans so you won't have to worry about privacy or being blacklisted for what someone else may do with your IP address.
Can I get a free trial for SEO VPS?
Sadly, we do not offer free trials at this point. With our affordable prices and a 7-day money-back guarantee, it's practically the same thing. If for whatever reason you're not satisfied with our SEO VPS, you just have to let us know and you'll get a full refund.
Pay with Ease
We accept payment with Bitcoin,
PayPal, PerfectMoney, and all your
favorite credit cards -- and more…
7-Days Money Back Guarantee
You'll have Nothing to Worry About.
Get Started Now