Lightweight Storage VPS Servers
Premium Storage VPS Servers
Free Setup -- No Extra Charge
More than 15 Locations All Over the World
Choose Whatever Location Best Suits Your Business: Get a VPS Closer to Your Users, Remove Latency
Go Big, or Go Home! Seize Your Marvelous Storage VPS
Looking to grow your company bigger? Use Cloudzy's high Storage VPS to hit the jackpot! This VPS hosting solution ensures that you have enough storage for your files and data. While you get access to cutting-edge technology, you also benefit from tons of storage. DDR4 RAMs, 1 Gbps bandwidth, and ultrafast, top-tier NVMe storage, all for the price of two Big Macs!
Guaranteed Uptime
Reliable, stable connectivity with our guaranteed 5 Nines Uptime.
High-Spec Infrastructure
Servers on top-tier infrastructure ensure your workload is processed smoothly and on time.
Zero Resource Contention
Optimized Server Solutions providing ultimate hosting isolation and zero resource contention.
Worldwide Data Centers
Servers located at 15 strategic locations around the globe.
Risk-Free
We offer you 7-days moneyback guarantee, in case you didn't like your service.
24/7 Caring Support
Your work is important. We know that and we care -- and so does our customer support.
As a technophile, you should know that there are different types of storage. Each one of them has its own pros and cons. However, NVMe storage marks the newest, fastest, and most reliable storage in history. 
NVMe is the abbreviation of Non-Volatile Memory Express and uses the PCIe bandwidth of the computer instead of SATA. Your computer's graphics card, sound card, etc. use PCI Express cards and their bandwidths. Additionally, the fact that NVMe uses M.2 form factor means that SATA bandwidth does not limit its speed. This is why NVMe is the cutting-edge storage technology.
However, the problem is that NVMe storage is quite expensive. Purchasing high volumes of it might not be affordable for everybody. Businesses that are growing big mostly want to lower their costs.
This is where Cloudzy comes to the rescue. You can do whatever you want using its top-tier, yet affordable storage VPS. You get bleeding-edge technology plus tons of storage for your data.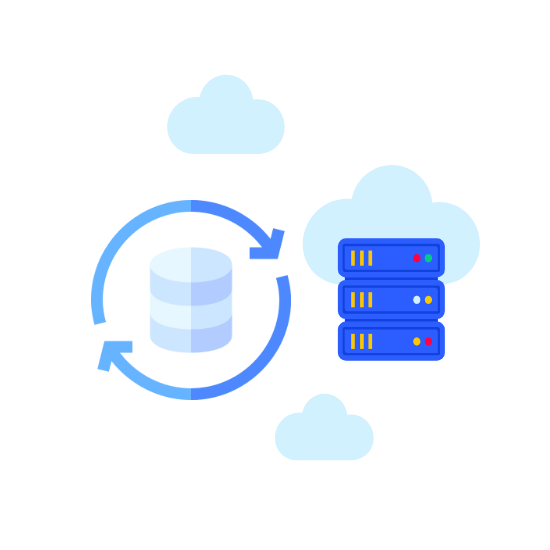 When to Choose Storage VPS
What Our Clients Have to Say

When our company decided to get into the USA's market, we made the mistake of hosting the website using our old VPS provider in France. That made our new site lose a lot of SEO ranking but we were lucky and changed to Cloudzy quickly. Now we use their USA VPS with Windows Server and we are totally pleased.

I run a small design company and before we got a VPS from Cloudzy, rendering graphics took up a lot of time. Our workflow was regularly interrupted because we had to wait for the files to be rendered before starting on another design. All that changed when we bought a Windows VPS from Cloudzy. Now, we can afford to focus on creating better designs without worrying about delays and computation costs.

Since I tried Cloudzy's Windows VPS plan, I have come to understand that the VPS plans of other hosting providers are very overpriced. Good quality but great prices. Thanks, Cloudzy.
Find the VPS Solution that Suits Your Needs
Take a look at our wide selection of VPS hosting solutions and find the one that will really synergize with your company. You can always contact us and we'll help you find the plan you need to make your business a success. Get your VPS Solution right now!
What are the Advantages of Using a Storage VPS?
A storage VPS enables you to keep as much data as you need on your servers. This helps you if you are a growing company or if you want to remember lots of details about your customers.
Why Do You Require a VPS?
An up and running VPS with optimal NVMe storage, DDR4 RAMs, and maximum uptime (99.95%) can go a long way in keeping your business in perfect shape.
Do You Offer Storage VPS?
Yes, absolutely! Cloudzy is one of the most reliable providers of storage VPS on the market.
Do You Offer Free Storage VPS?
We do not offer freebies at the moment, unfortunately. However, we offer a 7-day money-back guarantee. This lets you try Cloudzy's storage VPS with no risk.
Pay with Ease
We accept payment with Bitcoin,
PayPal, PerfectMoney, and all your
favorite credit cards -- and more…
7-Days Money Back Guarantee
You'll have Nothing to Worry About.
Get Started Now