More than 15 Locations All Over the World
Choose Whatever Location Best Suits Your Business: Get a VPS Closer to Your Users, Remove Latency
Take your place at the forefront of OS technology with VPS solutions built on Microsoft's new Windows 11. Make the most out of all Windows 11 has to offer you and your company using our state-of-the-art infrastructure. Experience maximum acceleration using SSD storage powered by the latest NVMe protocols, KVM tech, and 1 Gbps network connections. Add these to 15+ global server locations with extensive peering and super affordable prices and you get one outstanding deal.
Guaranteed Uptime
Reliable, stable connectivity with our guaranteed 5 Nines Uptime.
High-Spec Infrastructure
Servers on top-tier infrastructure ensure your workload is processed smoothly and on time.
Zero Resource Contention
Optimized Server Solutions providing ultimate hosting isolation and zero resource contention.
Worldwide Data Centers
Servers located at 15 strategic locations around the globe.
Risk-Free
We offer you 7-days moneyback guarantee, in case you didn't like your service.
24/7 Caring Support
Your work is important. We know that and we care -- and so does our customer support.
After years of putting up with Windows 10, Microsoft's Windows 11 is finally here and seems well worth the wait. There's a lot to be excited about in the most recent Windows release, including an overhauled User Interface/User Experience (UI/UX), enhanced performance, and faster processing. Windows 11 looks and feels different from all other versions before and its benefits are far from limited to the great visuals. Faster startup, improved performance, and better storage management are some of the key advantages you will enjoy if you decide to use Windows 11.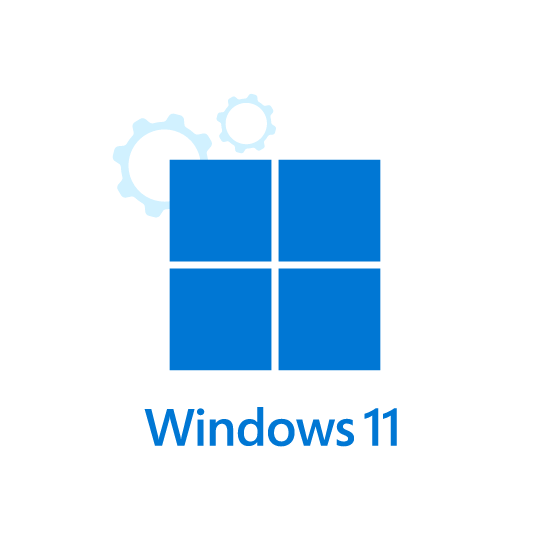 When to Choose Windows 11 for Your VPS
What Our Clients Have to Say
I have tried different VPS companies and I can say I am very satisfied with Cloudzy performance. They have treated me well and had a solid uptime and performance. I do recommend them A+.
Great Service, Very Reliable
Cloudzy provides fast and very reliable servers. They were very helpful when we were migrating from our old providers, quickly resolving any issues we have had. Thier support is great I can't recommend them highly enough!

Great customer support and good services at a good price
I have been using their services for about a year now, and except for a small issue, the service has worked very well all this time. Their customer service is very quick and good, and the price is good.
Find the VPS Solution that Suits Your Needs
Take a look at our wide selection of VPS hosting solutions and find the one that will really synergize with your company. You can always contact us and we'll help you find the plan you need to make your business a success. Get your VPS Solution right now!
What is VPS Hosting?
A Virtual Private Server is a popular hosting solution that falls somewhere between shared hosting and dedicated servers. A VPS shares a physical server infrastructure with a few other instances but since its resources are assigned beforehand, it doesn't need to compete for them. That means much better performance and higher security compared to shared hosting solutions. A VPS isn't much less powerful than a dedicated server but it is so much more affordable, making it the best of both worlds. You can read more about VPS hosting and how we do it here.
What is Windows 11 VPS?
As you can guess, it's a VPS with Microsoft's new Windows 11 as the operating system, but it's not just that. When you get a Windows 11 VPS, you get a system fine-tuned to enhance the performance of Windows 11 using the most advanced recommended hardware.
How can I connect to my Windows 11 VPS?
You can use a remote desktop client like Microsoft's own Remote Desktop, Remmina, or TeamViewer to connect to your Windows 11 VPS via the RDP and VNC protocols. Since you will have full root access, you can also use SSH to connect and configure your VPS. Unlike VNC, however, SSH only supports a text-based interface, giving you access to the terminal.
Can I install Kolab on my Windows 11 VPS?
Of course. You can install any software you need, including collaboration apps like Kolab because you'll have full root (admin) access. You can also tell us about any software you need installed and we'll do it for you, at no extra cost!
Do you offer automatic OS updates?
You bet! You can leave time-consuming chores like updating the system to us and focus on your own productivity.
Will my VPS come with Windows 11 pre-installed?
Of course. When you get your VPS, it will have Windows 11 already installed and ready to go right out of the box.
Can I use a Windows 11 VPS Solution to run Android messaging apps?
Sure! Our Windows 11 VPS Solutions let you access Windows's new built-in feature that allows Android apps to be run on your desktop. But the number of apps available through Microsoft Store is still limited, so we suggest using our BlueStacks VPS plans if you need a more comprehensive solution.
What's so great about KVM?
Kernel-based Virtual Machine technology allows us to create virtual servers that perform faster and better, with more flexibility and zero resource contention. That means a high-performance, reliable VPS for you to use as you see fit.
Can I use a Windows 11 VPS to host a website?
The short answer is no. While there are some workarounds that let you host a website using Windows 10 and 11, it's not really recommended. If you're looking for a way to host a website using Windows, then our Windows Server VPS Solutions would be the better choice.
Do you accept PayPal payments?
Of course. In order to make it easier for our customers to buy the VPS solution they want, we support web payment platforms like PayPal and Perfect Money. We also accept all major credit and debit cards, including Visa, Mastercard, and American Express.
I want to remain anonymous. Can I pay with Bitcoin?
Definitely. We fully respect your right to stay anonymous. You can pay for your favorite Windows 11 VPS plan using Bitcoin, Ethereum, Litecoin, and other major cryptocurrencies. We also accept all major credit and debit cards as well as payments with PayPal and Perfect Money.
How long does it take you to deliver my Windows 11 VPS?
Almost no time at all! Once payment is made and confirmed, your Windows 11 VPS will be instantly activated. You'll receive an automatic email containing information on how to connect to your VPS. Please do not share that information with anyone.
I have paid for a Windows 11 VPS plan with Bitcoin, but my invoice still reads "unpaid." Why?
No need for panic. The problem is that it can take a little longer to confirm crypto payments. Your VPS should be activated in 10-15 minutes at the most. If you don't receive an activation email by then, please contact our 24/7 online support staff.
Do you offer a free Windows 11 VPS trial?
No, we do not. We do, however, provide a 7-Day Money-Back Guarantee. We're very proud of our quality of service and confident in our ability to please our customers, so we're pretty sure you won't have to use our refund policy. But if you're not satisfied with our services in any way, you just have to let us know within a week and we'll give you a full refund.
Pay with Ease
We accept payment with Bitcoin,
PayPal, PerfectMoney, and all your
favorite credit cards -- and more…
7-Days Money Back Guarantee
You'll have Nothing to Worry About.
Get Started Now