Windows Server 2008 R2 VPS Hosting
Economic Windows Server 2008 R2 VPS
Premium Windows Server 2008 R2 VPS
Free Setup - No Contract
More than 15 Locations All Over the World
Choose Whatever Location Best Suits Your Business: Get a VPS Closer to Your Users, Remove Latency
Get a reliable server performance with great specs, at the
cheapest price
out there. Free Windows Server 2008 R2 included! Reliable Windows Server 2008 R2 VPS machines, running on powerful hardware, equipped with pure SSD storage, connected at highest speed and response time at convenient locations all around the world. A combination you won't find at these prices anywhere.
Guaranteed Uptime
Guaranteed Uptime Never stay behind the doors. Always be there for your customers.
Reliable Connectivity
Unlike your home Wi-Fi or mobile internet, a good datacenter never lets their connections drop.
Fastest Hardware
Using fast, dedicated resources, your bots will run smoothly and never be throttled.
Dedicated Resources
Dedicated resources ensure your trade processes are never going to compete for computing time.
Small Distance to Exchange Servers
Cloudzy has chosen the best Forex VPS locations, close to the main international hubs of forex trading. Sit next to your broker.
No Outages, No Failures
Powerful new hardware, backed with emergency power sources at the datacenter, will always remain online. This light never goes out.
Caring Support Team
We know you're doing important trades. Your success is our success. We care, and we support you.
From Agile Little Virtual Machines to Robust Performance VMs, Boasting Enterprise SSD and Powerful Hardware. Batteries Included!
Virtualizor Control Panel
All our Windows VPS servers are equipped with a fully automated Virtualizor Control Panel. This includes Windows Server 2008 R2 VPS plans. You can instantly activate a Windows Server 2008 R2 VPS and it is very easy to manage. You can do almost anything with your
VPS server
. Connect to your Windows Server 2008 R2 VPS server via VNC or RDP. Have full control over your machine, or even perform hard reset.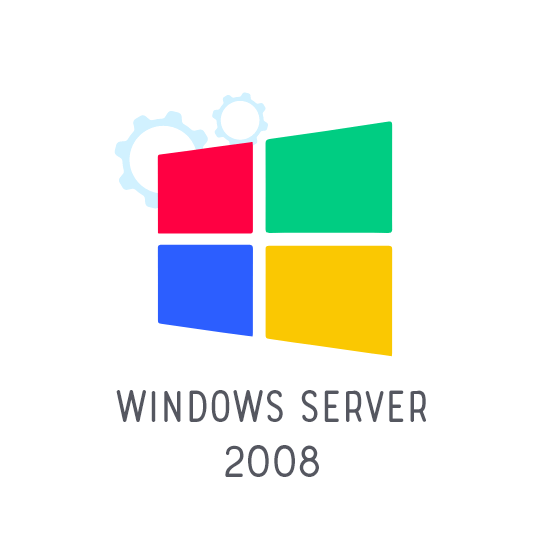 Dedicated Windows Server 2008 R2 VPS Servers
We share nothing. Our VPS machines with dedicated high-quality resources bring you the reliability, performance, security, and stability you want. All that, but at the price of shared hosting!

Our US cluster includes 8 data centers in New York City, Washington DC, Buffalo, Los Angeles – California, Phoenix – Arizona, Dallas – Texas, Seattle – Washington, and Pittsburg – Pennsylvania.
What Our Clients Have to Say

When our company decided to get into the USA's market, we made the mistake of hosting the website using our old VPS provider in France. That made our new site lose a lot of SEO ranking but we were lucky and changed to Cloudzy quickly. Now we use their USA VPS with Windows Server and we are totally pleased.

I run a small design company and before we got a VPS from Cloudzy, rendering graphics took up a lot of time. Our workflow was regularly interrupted because we had to wait for the files to be rendered before starting on another design. All that changed when we bought a Windows VPS from Cloudzy. Now, we can afford to focus on creating better designs without worrying about delays and computation costs.

Since I tried Cloudzy's Windows VPS plan, I have come to understand that the VPS plans of other hosting providers are very overpriced. Good quality but great prices. Thanks, Cloudzy.
Get a Hosting Solution Today!
Get one of our hosting solutions and succeed in your business. We are always there for you with a 24/7 support and brilliant services. Get our plans today!
What is a Windows Server 2008 Hosting?
VPS is short for Virtual Private Server. It is a bridge between shared servers and dedicated servers that offer a dedicated user experience at the same price as shared servers. Windows Server 2008 Hosting hosting is specially designed to be compatible with Windows 8.
How can I buy a cheap Windows Server 2008 Hosting?
Cloudzy accepts various payment methods. We accept cryptocurrencies like Bitcoin and Ethereum, as well as regular payments such as Mastercard, Visa, American Express, Discover, Paypal, and more.
Can I host more than one website on Windows Server 2008 Hosting?
Yes, you can. Users can host multiple websites and web applications on their VPS Windows Server. But you better think that it dramatically affects the performance of your websites.
Can I get my money back after buying a Windows Server 2008 Hosting?
Yes, you can. Cloudzy helps users free their minds by providing a 7-day refund policy. You can request a refund up to 7 days from the date you purchased a Windows Server 2008 Hosting Hosting and get your money back in full.
Will my IP be shared with neighboring VPS hosting?
No. Each Windows Server 2008 Hosting with Cloudzy gets a unique IP that is not shared with anyone. That means complete control over your privacy and online activities while working with your Windows Server 2008 Hosting.
What is the difference between a Windows Server 2008 Hosting and a dedicated server?
A dedicated server, as you describe yourself, is specialized in managing your data. It's costly, and you have to manage the technical management and maintenance. A Windows Server 2008 Hosting by Cloudzy offers you the same fast, secure and smooth performance by paying a very low price, starting at $ 7.95 per month.
Can I upgrade my system after purchasing a Windows Server 2008 Hosting?
Well, you can! Cloudzy uses KVM pioneer technology to provide resources to your Windows Server 2008 Hosting based on changes in their traffic to ensure smooth and flexible performance. But users can upgrade or downgrade their programs whenever they want.
Will my Windows Server 2008 Hosting be backed up?
No, Cloudzy is not responsible for getting backups of your virtual server hosting. However, you can always rely on our 24/7 support team to assist you with any technical issues.
Is it possible to cancel the Windows Server 2008 Hosting program after the purchase?
Yes, that's right! Cloudzy guarantees a 7-day refund policy to assist users with their purchase decision.
Will I be punished again if my neighboring servers break the rules?
No, each Windows Server 2008 Hosting server receives a different IP address that cannot be shared at all. That implies that if your neighboring server is blocked by its IP, it will not affect your Windows Server 2008 hosting.
Is it hard to manage a Windows Server 2008 Hosting?
You're not alone in managing your virtual server hosting. A reliable team of best-qualified experts is 24/7 available in our technical support team.
Pay with Ease
We accept payment with Bitcoin,
PayPal, PerfectMoney, and all your
favorite credit cards -- and more…
7-Days Money Back Guarantee
You'll have Nothing to Worry About.
Get Started Now