Windows Server 2019 VPS Hosting
Economic Windows Server 2019 VPS
Premium Windows Server 2019 VPS
Free Setup - No Contract
More than 15 Locations All Over the World
Choose Whatever Location Best Suits Your Business: Get a VPS Closer to Your Users, Remove Latency
Discover next-gen VPS hosting at its finest: powerful, fast servers accelerated by extensive peering, massive bandwidth, and minimal latency connections in 15+ global locations. Get a high-performance virtual server running on top-tier infrastructure, featuring NVMe-driven SSD storage and DDR4 RAMS. Experience speed beyond the ordinary with 1 Gbps network connections, Kernel-based Virtualization, and hardware optimized for Windows Server 2019. Oh, and the Windows Server 2019 is yours for free! Check out the rest of the phenomenal features of Windows Server 2019 below.
Guaranteed Uptime
Reliable, stable connectivity with our guaranteed 5 Nines Uptime.
High-Spec Infrastructure
Servers on top-tier infrastructure ensure your workload is processed smoothly and on time.
Zero Resource Contention
Optimized Server Solutions providing ultimate hosting isolation and zero resource contention.
Worldwide Data Centers
Servers located at 15 strategic locations around the globe.
Risk-Free
We offer you 7-days moneyback guarantee, in case you didn't like your service.
24/7 Caring Support
Your work is important. We know that and we care -- and so does our customer support.
About Windows Server 2019 VPS
Are you thinking about hosting your own website using Windows Server? Have you developed a web app and need to get it to go live? Then you're in the right place. Our Windows Server 2019 VPS is just the right combo of optimized high-performance hardware, a free Microsoft Windows Server 2019 with all the latest patches and features, and ultrafast network capabilities. Our virtual servers run on top-tier infrastructure, which includes the latest storage technology, as well as super-fast DDR4 RAMs. We also use our proprietary allocation algorithm to create fully isolated VPS instances, ensuring your server won't have to compete for the resources you've paid for. Speaking of payment, you can use your credit cards, PayPal account, and even cryptocurrencies like BitCoin to pay our extremely affordable prices. We also offer a 7-day full refund policy so you can buy your favorite plan with zero risks.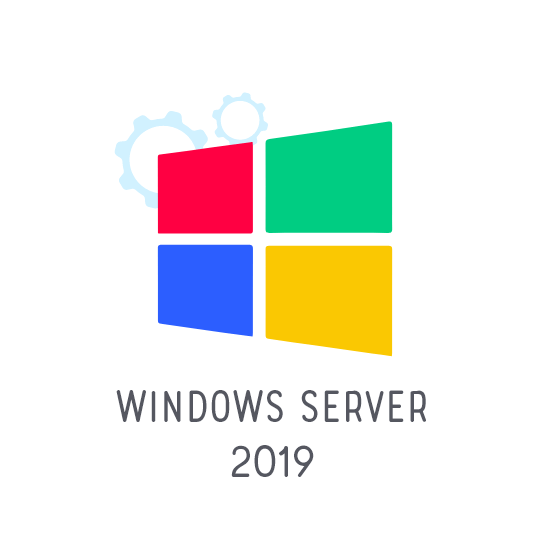 When to Choose Windows Server 2019 VPS
What Our Clients Have to Say

When our company decided to get into the USA's market, we made the mistake of hosting the website using our old VPS provider in France. That made our new site lose a lot of SEO ranking but we were lucky and changed to Cloudzy quickly. Now we use their USA VPS with Windows Server and we are totally pleased.

I run a small design company and before we got a VPS from Cloudzy, rendering graphics took up a lot of time. Our workflow was regularly interrupted because we had to wait for the files to be rendered before starting on another design. All that changed when we bought a Windows VPS from Cloudzy. Now, we can afford to focus on creating better designs without worrying about delays and computation costs.

Since I tried Cloudzy's Windows VPS plan, I have come to understand that the VPS plans of other hosting providers are very overpriced. Good quality but great prices. Thanks, Cloudzy.
Find the VPS Solution that Suits Your Needs
Take a look at our wide selection of VPS hosting solutions and find the one that will really synergize with your company. You can always contact us and we'll help you find the plan you need to make your business a success. Get your VPS Solution right now!
What is VPS Windows Server 2019?
VPS is an abbreviation for Virtual Private Network. It is a hybrid solution between shared servers and dedicated servers that provide a user experience like dedicated servers at a price similar to shared servers. VPS Windows Server 2019 hosting is specially designed to work with the 2019 version of Microsoft Windows.
How can users buy cheap VPS Windows Server 2019?
We get different payment methods. We also accept cryptocurrencies like Bitcoin and Ethereum, which regularly pay for Mastercard, Visa, American Express, Discover, Paypal, and more.
Can I host more websites and web applications on VPS Windows Server 2019?
Yes, you can. Users can host multiple websites and web applications as they seek VPS hosting. But you better think that it dramatically affects the performance of your websites.
Can I get my money back after buying VPS Windows Server 2019?
Yes, you can. Cloudzy helps users free their minds by providing a 7-day refund policy. You can request a refund up to 7 days from the date you purchased VPS hosting and get your money back in full.
Will my IP be shared with neighboring VPS hosting?
No. Each Windows Server 2019 VPS with Cloudzy gets a unique IP that is not shared with anyone. That means complete control over your privacy and online activities.
What is the difference between VPS Windows Server 2019 and a dedicated server?
A dedicated server, as you describe yourself, is specialized in managing your data. It is very expensive, and you have to manage the technical management and maintenance. Cheap VPS with Cloudzy offers you the same fast, secure and smooth performance at a meager price, starting at $ 7.95 per month.
Can I upgrade my system after purchasing VPS Windows Server 2019?
Well, you can! Cloudzy uses KVM pioneer technology to deploy resources on your Windows Server 2019 VPS based on changes in their traffic to ensure smooth and flexible performance. But users can upgrade or downgrade their programs whenever they want.
Will my VPS Windows Server 2019 be backed up?
No, Cloudzy is not responsible for securing backups of your VPS servers. However, you can always rely on our 24/7 support team to assist you with any technical issues.
Is it possible to cancel the VPS Windows Server 2019 program after purchase?
Yes, that's right! Cloudzy guarantees a 7-day refund policy to assist users with their purchase decision.
Will I be punished again if my neighboring servers break the rules?
No, each VPS server in Windows Server 2019 receives a different IP address that cannot be shared at all. This means that if your neighboring server is blocked by its IP, it will not affect your Windows Server 2019 VPS.
Pay with Ease
We accept payment with Bitcoin,
PayPal, PerfectMoney, and all your
favorite credit cards -- and more…
7-Days Money Back Guarantee
You'll have Nothing to Worry About.
Get Started Now