Windows Server 2022 VPS Hosting
Economic Windows Server 2022 VPS
Premium Windows Server 2022 VPS
Free Setup - No Contract
More than 15 Locations All Over the World
Choose Whatever Location Best Suits Your Business: Get a VPS Closer to Your Users, Remove Latency
Discover Microsoft's new offering in a setting that brings out the best in it — get a Windows Server 2022 on a Cloudzy VPS and witness the superpowers of this new Server edition. Cloudzy provides the best hardware to go with the new Windows Server 2022, including the latest NVMe storage and the most recent DDR4 RAMs. It's a celebration of innovation.
Full Admin Access
Take the reins and install any software or packages. Connect with SSH for better security.
Zero Resource Contention
Your resources are your own. Absolute isolation, zero competition.
KVM Technology
Kernel-based Virtualization for super-accelerated performance.
NVMe Storage
SSD storage powered by the latest NVMe protocols for maximum speed.
Minimal Latency
Better user experience and higher trading success without delays or lags.
Fully Optimized
Get the most out of Windows Server 2022 with the right server hardware.
DDoS Protection
Smart DDoS protection will keep your server secure.
Windows Server 2022 VPS Hosting
Microsoft's latest Server edition is a major improvement, no matter what you do with your server. But to actually get all that it's got on offer, you need the right environment. Cloudzy's Windows Server 2022 VPS is an optimized virtual server equipped with the latest storage, memory, and networking tech. With NVMe storage and 1 Gbps bandwidth, you can make the most of your server when you buy Windows Server 2022 VPS. The new security features of the operating system combine with Cloudzy's smart DDoS protection and multiple firewalls to create a most-secure server. With our 7-day money-back guarantee, there is no reason not to buy Windows Server 2022 VPS and experience it for yourself.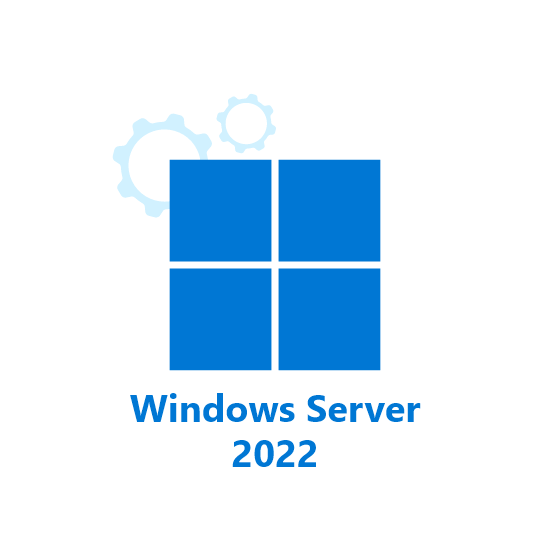 Windows Server 2022 Features
The new Windows Server 2022 includes major improvements to security. It continues enhancing the Windows Defender application like previous versions, of course. However, it's unique in providing protection against firmware attacks as well as advanced security for virtualization environments.
The most important innovation in Windows Server 2022 involves its networking. In this latest version, Windows Server has included support for the Quick UDP Internet Connection (QUIC) protocol that Google has recently developed. It's a beefed up version of UDP, with enhanced security and speed. Plus, SMB over QUIC (Quick UDP Internet Connection) encrypts all communications and allows employees to connect to remote servers and get protected files without needing a VPN.
Windows Server 2022 has a 30% shorter load time than previous Windows versions. Loading 30% faster may seem trivial, but it's critical when it comes to server uptime and reliability. This and other performance optimizations are due to the new containerization tech the OS supports.
Enhanced Storage Space technology allows Windows Server 2022 to speed up storage considerably by sorting all storage devices based on I/O performance and using the faster ones as caching for slower ones.
When to Buy Windows Server 2022 VPS Hosting
With improved DHCP and DNS services as well as enhanced performance efficiency, Windows Server 2022 is perfect for hosting static and dynamic websites. It also comes with many handy features that let you manage how your server deals with requests while keeping it safe.
Windows Server 2022 seems to be the best Windows version for starting remote desktop and file access services on any scale. Whether a couple of Remote Desktop clients or an enterprise with hundreds of employees, this OS is designed to handle them in new and improved ways, including SMB over QUIC (Quick UDP Internet Connection).
Containerization has been taken one step further in Windows Server 2022, and it's at the host OS level. With improved support for Kubernetes and Linux-based containers, this Windows Server can rival Linux distros in terms of container support.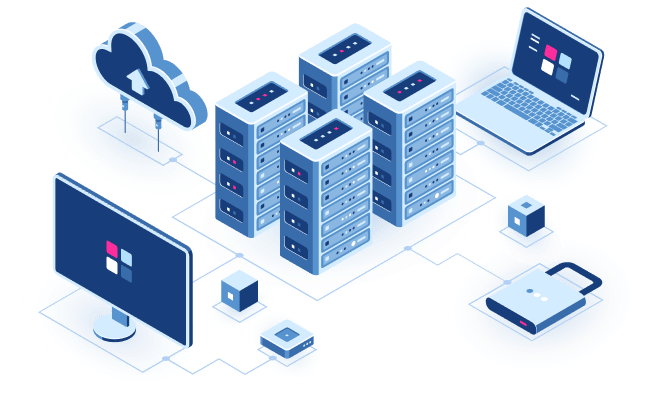 What Our Clients Have to Say

When our company decided to get into the USA's market, we made the mistake of hosting the website using our old VPS provider in France. That made our new site lose a lot of SEO ranking but we were lucky and changed to Cloudzy quickly. Now we use their USA VPS with Windows Server and we are totally pleased.

I run a small design company and before we got a VPS from Cloudzy, rendering graphics took up a lot of time. Our workflow was regularly interrupted because we had to wait for the files to be rendered before starting on another design. All that changed when we bought a Windows VPS from Cloudzy. Now, we can afford to focus on creating better designs without worrying about delays and computation costs.

Since I tried Cloudzy's Windows VPS plan, I have come to understand that the VPS plans of other hosting providers are very overpriced. Good quality but great prices. Thanks, Cloudzy.
Find the VPS Solution that Suits Your Needs
Take a look at our wide selection of VPS hosting solutions and find the one that will really synergize with your company. You can always contact us and we'll help you find the plan you need to make your business a success. Get your VPS Solution right now!
What is a VPS?
VPS is a type of hosting where multiple virtual servers are created by splitting the resources of one physical server into specific pieces. That's the reason it's called a Virtual Private Server (VPS). It's also a popular hosting solution since it combines the performance and reliability of dedicated hosting with affordable shared hosting prices.
How can I connect to my Windows Server 2022 VPS?
You can use a remote desktop client like Microsoft's own Remote Desktop, Remmina, or TeamViewer to connect to your Windows Server 2022 VPS via the RDP and VNC protocols. You can also use tools like PuTTY to connect via SSH. Of course, you can also try the new SMB over QUIC protocol unique to this OS.
Will my VPS come with Windows Server 2022 pre-installed?
Of course it can be installed on your VPS. You just have to ask our support guys and they'll handle everything for you.
Can I use a Windows Server 2022 VPS to host a web app?
Sure, you can. There is no real difference between hosting websites and web apps. With Windows Server 2022, you can do both without worrying about efficiency and resource management.
I want to remain anonymous. Can I pay with Bitcoin?
Definitely. You can buy Windows Server 2022 VPS plan using Bitcoin, Ethereum, Litecoin, and other major cryptocurrencies.
Do you offer a free Windows Server 2022 VPS trial?
No, we do not. We do, however, provide a 7-Day Money-Back Guarantee. We're very proud of our quality of service and confident in our ability to please our customers, so we're pretty sure you won't have to use our refund policy. But if you're not satisfied with our services in any way, you just have to let us know within a week and we'll give you a full refund.
Pay with Ease
We accept payment with Bitcoin,
PayPal, PerfectMoney, and all your
favorite credit cards -- and more…
7-Days Money Back Guarantee
You'll have Nothing to Worry About.
Get Started Now