Finding the best SSH client for the Windows operating system can be frustrating. SSH (Secure Socket Shell) is one of the most frequently used protocols for remote connection. There are all sorts of reasons why people use SSH to connect to their remote servers. It's the main way of configuring your web hosting, tweaking your Remote Desktop, setting up your gaming server, and more. SSH helps make a tunnel to safely get confidential data through unsecured Internet connections to a secure connection. The SSH client is a software program that utilizes SSH protocol to connect to another system remotely. This article will compare the 5 top contenders and determine the best SSH client for Windows in 2022.
Top 5 SSH Clients Battle to Be the Best SSH Client for Windows
The main focus of this article is to introduce the best SSH client for Windows, if you know the basics of SSH protocol and the encryption process behind that, maybe it can be simpler too. As you know, Secure Shell (SSH) is one of the best cryptographic network protocols for making an insecure network more secure and reliable. SSH can secure typical applications such as remote command execution, remote command-line, remote desktops. However, any online activity can be secured using this protocol. This security will perform by establishing an encrypted tunnel. This tunnel will use client-server architecture and connect via the SSH client application.
Although SSH is generally used to access Unix-like operating systems (like most Linux distros), there are a few SSH clients for other operating systems. That means you can use SSH client for Windows (Windows 10 uses OpenSSH as a default SSH server and client). So, let's get started with introducing and comparing the contenders for the best SSH client for Windows.

Linux Hosting Simplified
Want a better way to host your websites and web apps? Developing something new? Simply don't like Windows? That's why we have Linux VPS.
Get your Linux VPS
Putty is a telnet and SSH client for Windows and other operating systems developed by Simon Tatham. You can also read this article to review the How is SSH different from Telnet. That is an open-source and free serial console, terminal emulator, network file transfer software that supports several network protocols such as SSH, SCP, raw socket connection, rlogin, and Telnet. The most noticeable features of PuTTY are including:
Features:
Having Control over SSH Encryption Key

Provides Alternate Ciphers Such as DES, Blowfish, AES, RC4, DES, and Public Key

Supporting Various Remote Desktop Terminals

SSO Support through GSSAPI

Port Forwarding (Remote, Local, and Dynamic) Over SSH

IPv6 Support

Command-line File Transferring With SCP and SFTP Clients
learn How to Connect To Remote Linux Server Using SSH in our Tutorial Video.
SolarWinds developed SolarPuTTY to be an upgrade from old-style PuTTY. This upgrade is nothing except an open SSH session to remote devices. If you wish to connect your servers, routers, switches, and other components via SSH, SolarPutty is the best client for Windows. 
Features:
SSH, Telnet, SFTP, and SCP Support

Allow to Save Remote Sessions

Import / Export Sessions

Automatically Reestablishing Connection in the Case of Interruption 

Managing Multiple Sessions From One Console

Dedicated Search Bar

Support Login Scripts

Allow Credential Login

Integration With Windows 

Free of Charge
MobaXterm is one the best SSH clients for Windows from our SSH clients category. That is an ideal client for those network administrators who wish to access UNIX-based systems like Solaris, Hp-UX, and more like them. Connecting to MobaXterm is the same as connecting to PuTTY. However, it has more functionality like embedded X server or supporting other remote protocols (e.g., FTP, SFTP, RDP, Telnet, VNC, XDMCP, rlogin). MobaXterm is a perfect SSH client for Windows 10 in 2022. Some of the good features of this SSH client are listed below:
Features:
Create SSH, RDP, FTP, XDMCP, VNC, rlogin, Telnet, or Serial sessions

Remote Unix Desktop Using XDMCP Protocol

SSH Tunnel for Port Forwarding

Graphical SFTP browser

Run Unix Commands

The Option of Downloading Required Files and Plug-in

Launch Remote Sessions

Automatic Session Saving

X11 Server to secure your work

Multi- Execution

Enhanced x Extensions based on X.org

Embedded Servers and Tools

Remotely Edit Remote Files Using Embedded Text Editor

The Option of Downloading and Using Unix Tools Using MobApt Package Manager

Password Management

Recording Macros in MobaXterm Terminal

Customizer Software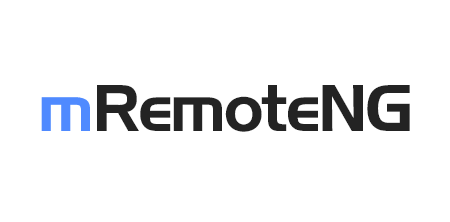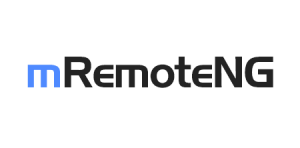 mRemoteNG is the best SSH client for Windows 10 and other versions of Windows. You can easily make a remote connection through this open-source client. It releases under the license of General Public License (GNU). mRemoteNG is a multi-protocol remote connection manager that allows you to utilize a tabbed interface to ease your tasks. Some of the good features of these SSH clients will list in the following:
Features:
Free of Charge

Open-Source

Released Under GNU License

Support Multiple Protocols

Support Multiple Sessions

Easy to Organize

Importing Connections From Active Directory

File Transfer Support

The Option of Creating Screenshots of Running Connections

Auto-Update

External Tools

Port Scan

Quick Connect

Light-Weight

Can Store Credentials for Future Use

Linux Hosting Simplified
Want a better way to host your websites and web apps? Developing something new? Simply don't like Windows? That's why we have Linux VPS.
Get your Linux VPS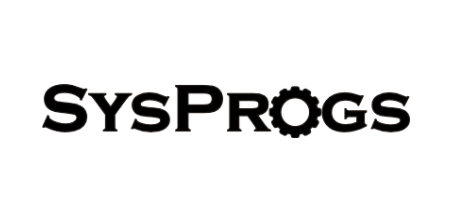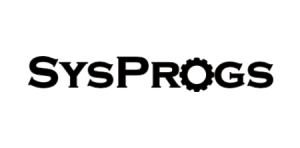 Another SSH candidate for the best SSH client for Windows is SmarTTY. SmarTTY is a multi-tabbed and free SSH client that can emulate the SSH terminal. It runs only on Windows and is a good SSH client for Windows 10 and other versions. 
Features:
Very Good Substitute For PuTTY

Frequent Updates

Multiple Sessions Support

Public Key Authentication

Single SSH Sub-Session With Multiple Tabs

Using SCP For Copying and Transferring Files

Built-In Xming and Terminals 

Smart Terminal

Package Management GUI

File Panel
Also Read: Change the SSH Port in Linux
Showdown Results? Revealing the Best SSH Client for Windows
It was a tough competition with strong candidates all around. But there comes a time when you have to ask which SSH client should I install on my Windows, and there can only be one answer (granted the question is not as dramatic as "is Debian better than Ubuntu" but it really does come up). The answer really comes down to what you want from your SSH client: do you want it to also handle non-SSH protocols for remote connections? Should it have a password manager? Are you willing to pay for it? Answering questions like these will help you decide on one of these 5 candidates because together, they have everything you can expect from an SSH client and more. 
Personally, however, I believe that plain old PuTTY is still the best SSH client for Windows in 2022. It is simple, streamlined, and fast; and because it doesn't do anything fancy, it takes up very little resources. Now, suppose you have found the best SSH client and are happy with it — are you done? Can you say you're secure? Not without knowing the other side of the SSH connection is secure! There are always two ends to a tunnel and even if that tunnel is airtight and safe, what goes on at one end can destroy all your efforts at security. That's why it's important to pick the right server hosting provider. Without a security-minded provider, there is no point in using SSH in the first place. Cloudzy prides itself on its high-security measures, including both an AI-powered and a hardware-based firewall, smart DDoS protection, and other proprietary technology. So, take a look at our Linux VPS plans, knowing you can rest easy when it comes to server-side security.