As the process of globalization and internationalization speedily grows, the need for reliable VPS services is also increasing at a comparable rate. For many, VPS has become their bread and butter when it comes to running their business. This means that on many VPS hosts, there is an abundance of sensitive customer data that needs to be protected. Many prominent VPS service providers have moved to great lengths to provide top-notch security on their virtual servers. They have done so by placing firewalls and making sure that their on-campus machines are not compromised in any way. 
Even then, many customers of different VPS services have decided to take matters into their own hands and encrypt their data as well as their IP address with a separate VPN service. Some even have gone as far as to use a VPS service solely to host a custom VPN server on their virtual hosts. The motivation behind these measures is also clear. Every day we hear more and more about privacy infringement by big tech companies and governments alike. So when the VPN technology came around to offer a cheap and reliable solution that allowed users to maintain their anonymity on the web and keep their data safe, many began using it. Many people also use VPNs to access data and content that otherwise would not be accessible to them in their home countries.
But with only a single letter of difference between them, what is the difference between a VPN and a VPS? What does a VPN do? How can you make your own self-hosted VPN? And what is the best VPS for VPN hosting? Let's go over these questions one by one. 
What is a VPN?
VPN stands for "Virtual Private Network." Now even if VPN and VPS sound close enough, they're very different things. So let's not mix them up. A VPS is a form of web hosting. A VPN, on the other hand, allows you to remain anonymous on the web by masking your IP address. You can think of a VPN as a bridge that lies between you and the internet itself. When you connect to a VPN server, you assume a new IP address different from your own. Some VPN services also encrypt your data to add an additional layer of protection. 
While you are connected to a VPN server, a "tunnel" is created that acts as a secure way of accessing the internet, protected as usual by a username and password that only you know. To understand encryption, think of a book. This book is your data on the internet. When you are connected to the internet through a VPN, all the letters of this book are changed to something else. This doesn't mean that your data is lost or altered. It simply means that it is codified and read in a different manner than usual. This way, even if a skilled enough hacker breaches your network, they are unlikely to find anything that makes sense to them. Even your own ISP that has direct access to your internet browsing data would greatly struggle to read between the lines as you use a VPN. 
As if all that wasn't enough, a VPN also makes it so that your online IP location is changed to the location in which the VPN server is hosted. This can be used to maintain your location's privacy. It also can help you access content and data that, for example, may be exclusive to the location of your VPN. Say a Netflix show is only available in the UK. Connect to a UK-hosted VPN, and you'll have access to it. 
What Makes a VPS Good for VPN?
Now that we know what a VPN is and how it differs from a VPS, let's talk about hosting a VPN on a VPS. The rise of VPS and its many different facilities has also made them a readily available tool that many users employ to host their own VPN servers. Most VPS providers are already concerned with the security and privacy of their users. Also, a VPS is inherently designed to be in another location compared to the user that uses it. These qualities together make the concept of a VPS to be very appealing as a host for VPN services. 
But not every VPS works as intended as a VPN hosting platform. If you want to host your own VPN on a VPS host, there are a number of key factors to take into consideration before you start. Let's see what makes the best VPS for VPN hosting candidates.
First, the location of your VPS matters. The farther away your VPS host is, the higher your latency will be when connecting through a VPN hosted on it. The location is not the only determining factor. Sometimes the VPS host may be close to you, but the hardware quality of the server itself is not optimal. So it's always best to measure your latency with your VPS first. 
Next, you want to make sure that the VPS service you're going to use as a host for your VPN is not in any way compromised or watched. Even if the VPN itself is very secure, it is ultimately hosted on another computer, so check out the certificates and accolades of your candidates.
Lastly, you'll want to make sure that your chosen VPS host has a low maintenance time. All VPS hosts have to shut down the server from time to time to run maintenance on their hardware. While this downtime is inevitable, it's best to look for a candidate that has managed its downtime to the bare minimum. Look for uptime of 96% and higher. 
Making Your Own Self-Hosted VPN
While there are a number of excellent VPN providers out there that you can use for your needs, it is worthwhile to consider the possibility of hosting your own VPN. Of course, it will take more time to set it up, and since you're the creator, the maintenance and taking care of this server is up to you. Among The advantages is the considerably faster speed and lower latency if you do it on a VPS. You also don't have to worry about any hardware failures. You'll be in full control of your data, it'll be cheaper for you, and you can use your VPN for more than just security. Also, websites that ban VPN usage probably won't detect a self-hosted VPN. 
However, there are a number of downsides to consider. Anonymity is harder to maintain as the VPS host will have your name and payment info. Switching between countries on your VPN is also going to be harder as you're limited to the host country of your VPS. Special services that established VPN providers offer are also gonna be absent in this method, so consider your options thoroughly before making a choice. AndroidPolice has an extensive guide on how to do this on different platforms, while we have an article detailing how to establish your own self-hosted VPN on VPS. 

Super-Fast VPS
Don't settle for just any VPS. forget about steam engines and old HDDs — get an NVMe SSD VPS from Cloudzy and experience true speed!
Get an SSD VPS
Best VPS for VPN Candidates in 2022
Right, so now we know what a VPN is, we know that VPS services make a good natural host for them, and we also know what makes a VPS best for VPN hosting. Now we're going to take a look at the top ten best VPS for VPN candidates. These are not the only options out there if you want to host a VPN. After all, despite their great quality, their location availability may hinder you. But we thought that these work best, and we have ranked them in no particular order, so let's get into it. 
Cloudzy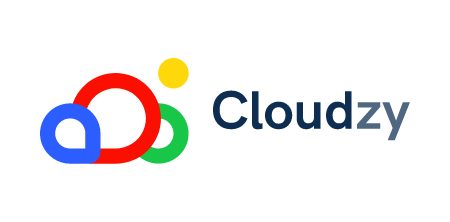 Cloudzy is the latest in line of VPS service providers looking to accommodate a user's every need, including VPN hosting. Cloudzy has been providing services since 2009. Cloudzy has over 15 data centers which give access to 15 global locations in North America, Europe, and Southeast Asia. This makes them an ideal choice for people looking at diverse options for hosting a VPN.
Cloudzy's platform features an easy-to-use, 2-minute setup routine and impressive 24/7 customer service. Cloudzy uses clouds to maintain its availability even during downtimes and has 99.95% uptime on top of that. Other than that, Cloudzy offers a vast range of different machines which can accommodate any user. They have a seven-day money-back guarantee and low prices and offer their services for both Linux and Windows. Check out Cloudzy's rates and get to host your own custom self-hosted VPN!
Hostinger
Launched in Vilnius, Lithuania, Hostinger is one of the most familiar names in the VPS industry. It has one of the world's largest user bases of any VPS company, capping at more than 29 million users around the world. When it comes to technicalities, Hostinger supports both shared as well as cloud hosting. This makes them a great choice for VPN users as the server will remain operational through the cloud even in downtimes. 
While it has become a cornerstone of the VPS market, Hostinger still charges the same rates as when they first started providing VPS services. While they're not the cheapest option, they are about 10% percent cheaper than the average market price. They also have an impressive global reach with their data centers, making them one of the best VPS for VPN choices out there, especially for users in MENA and Europe.
Dream Host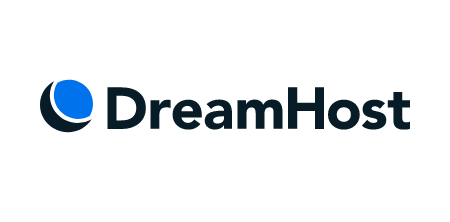 Dream Host is one of the most well-known names in VPS hosting, and for a good reason. Their overall quality, diversity of choice, and hardware quality, coupled with their exceptional server performance, make them one of the best VPSs for VPN hosting. In fact, they are so confident of their quality that they offer every single customer a 97-day money return guarantee. They are also one of the few VPS providers that only claim a 100% server uptime. 
The state of their on-campus machines is also top-notch, featuring the latest SSD drives and the famous Cloudflare content delivery network. They also offer a bunch of other perks, such as unlimited MySQL databases, automatic software updates, and dedicated resources across the board. This makes them not only a great choice for people looking to host a VPN on their servers but also an excellent all-around choice for any VPS user.
Vultr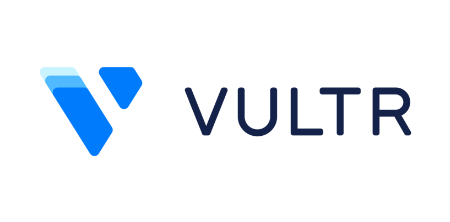 Slick, simplified, cheap, and reliable are all words that come to mind when Vultr is brought to the conversation. Starting in 2014, Vultr was started with a target audience of small businesses and students. For this reason, Vultr shines when it comes to prices compared to its primary rivals. On average, it is almost 20% cheaper. Vultr also boasts of a massive cloud infrastructure that stays online regardless of maintenance. They also have the majority of their machines equipped with SSD drives that make browsing on their computers much faster.
Vultr has over 24 data center host servers in North America and Europe, making them rather flexible in locations. It has a very easy-to-use panel that makes installation and operating much easier. Vultr is known for its advanced security facilities, including a sophisticated anti-DDoS mechanism. Overall it's a prime choice for people looking for a cheap VPS for VPN hosting.
Digital Ocean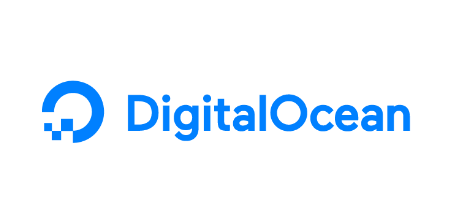 Based in New York, Digital Ocean is the quintessential "by the developers for the developers" VPS platform. As a result, navigating through their services and getting a grip on things can be a bit difficult for the average person. However, if you are looking to run different VPN server types with an endless stream of customization possibilities, Digital Ocean is for you. 
This makes Digital Ocean perhaps the best option on the list for developers who run multiple VPNs at the same time. Developers that also look to test their VPNs also benefit greatly from Digital Ocean as their customization and coding diversity allows the developers to thoroughly test their VPN. Being developed for other developers, Digital Ocean also boasts an incredibly high 99.5% uptime with great location diversity. Several prominent VPN providers like OpenVPN are already listed in their services, but you have to go for a manual installation of your own self-hosted server. Overall it's a great choice, especially since it is one of the best VPS for OpenVPN options. 
A2 Hosting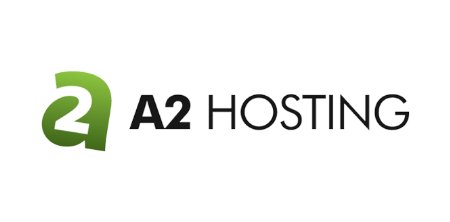 A2 Hosting, headquartered in Ann Arbor, Michigan, has a lot to offer VPS hosting customers looking to host a VPN on their servers. They position themselves as a prudent provider in the market's ever-evolving environment. For example, they are consistently among the first to offer the most recent versions of the LAMP stack's core components.
A2 hosting supports several different well-known, established VPN services on their platform, but they're also great for hosting your own custom VPN as well. in their unmanaged and managed VPS plans. What makes A2 unique is that they have its own semi-automated method of installing these different VPN platforms named QuickInstallerTM. Using a simple command line, you can launch the QuickInstaller and navigate to the desired option. The process is not as simple as working with a GUI panel, but it is far easier than a bare-metal command line install. They also have a great uptime of 98% and a decent diversity of server locations.
Liquid Web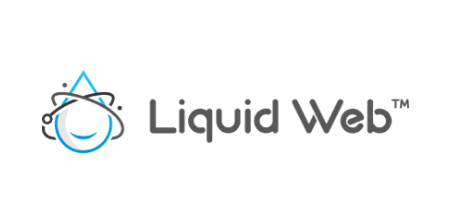 Liquid web is another reliable option for hosting your VPN servers. Each Liquid Web account comes with its own free CDN (Content Delivery Network). They also offer a new unique IP address for each VPS host, making it suitable for a potential VPN host. Their security is also top-notch with advanced firewalls and anti-DDoS measures. Liquid web is also known for its excellent customer service, which includes an initial SLA offer for every customer as well as a fast response time.
Despite these advantages and their top-notch on-campus hardware, the lack of cloud infrastructure coupled with an uptime of 96% (Right on Average) makes Liquid Web susceptible to downtimes. They also only have 10 data centers, mostly focused in North America, giving them a low diversity to accommodate users looking for low latencies. Overall, Liquid Web is great if you have a good latency and don't use your VPN all the time. Their top-notch customer support and other advantages make up for the mentioned lackings. 
Bluehost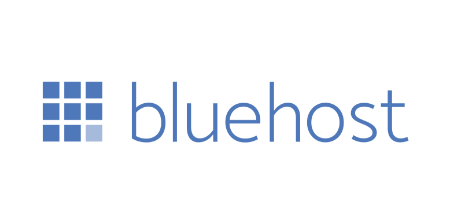 Bluehost is one of the oldest companies on the list, with its operational history going as far back as 2003. However, their VPS services didn't start until 2013. Apart from the standard free SSL certificate, SSD integration, and the free domain, Bluehost does not boast any specific advantage compared to its main rivals. Their business model has a "quantity over quality' feed to it. But it does not make it bad on its own. 
Bluehost is suitable for people looking for a simple VPS. They do not offer the high-end machines that some other companies do. But their server reach is diverse, and it's more than enough if you're looking to run a VPN server on it and do some basic day-to-day things on it. 
InMotion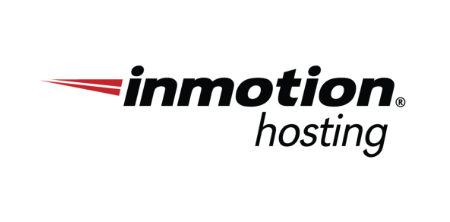 InMotion Hosting provides exceptional server performance with high uptime of 99.95% and low Time-To-First-Byte of450ms. InMotion is known for its fast response to customer support needs. InMotion, above all other subjects, has chosen to prioritize server performance which directly impacts the performance of your VPN. So If server performance is important to you, which it should be if you want to host a VPN on a VPS, their VPS hosting plans are highly recommended.
The number of features that InMotion Hosting provides, such as a free cPanel license with enterprise-grade, CentOS hosting, and SSL & SSDs certificate for extra security and high-speed hosting, makes them an excellent choice for power-intensive users. Additionally, the integration of CentOS makes it viable for Linux users on top of Windows.
VPS.net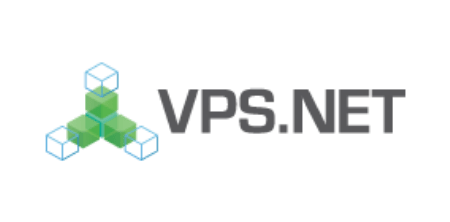 VPS.net, as the name implies, only provides exclusive VPS hosting, with a focus on Cloud VPS services. Their Cloud VPS servers can be resized on the fly while remaining online. This capability is frequently marketed as "auto-scaling," "auto-healing," "elastic service," and so on. They have recently extended their capacity to meet high demands. And their cloud servers can take over if your primary server fails to allow your VPN to stay connected no matter what. This means that even though they have an impressive 99% uptime rate, should the connection go down for maintenance, you'll remain connected through their cloud servers.
A VPS.net Cloud VPS is ideal if you need to maintain a global presence around the clock. Their extensive servers also provide a great diversity of choice, so it's unlikely that you won't be able to find a server with a suitable range for you. You can host your VPN of choice on one of their 18 datacenters and choose between Linux and Windows. 
It can be hard to keep track of all the options, so here we'll use a chart for you to go over the essential info about our picks.
| | | | | |
| --- | --- | --- | --- | --- |
| VPS Provider/Features | Security | Cost | Datacenter Variety | User-Friendliness |
| Cloudzy.com | 🥇 | 🥇 | 🥇 | 🥇 |
| Hostinger | 🥇 | 🥈 | 🥇 | 🥈 |
| Dream Host | 🥈 | 🥈 | 🥇 | 🥇 |
| Vultr | 🥇 | 🥈 | 🥇 | 🥈 |
| DigitalOcean | 🥇 | 🥈 | 🥇 | 🥈 |
| A2 Hosting | 🥇 | 🥈 | 🥈 | 🥇 |
| Liquid Web | 🥈 | 🥉 | 🥉 | 🥇 |
| Bluehost | 🥈 | 🥈 | 🥈 | 🥈 |
| InMotion | 🥇 | 🥈 | 🥉 | 🥇 |
| VPS. Net | 🥉 | 🥉 | 🥈 | 🥇 |
Conclusion 
Whoosh! A long read for sure. But now we know what a VPN is and how it works. We also went over if you should self-host a VPN or not. We also detailed what makes a VPS ideal for hosting a VPN. Then we also outlined the top ten best VPS for VPN hosting options out there. Cloudzy is a leading provider of VPS hosting solutions that offers a wide range of VPS hosting plans. Our VPS hosting plans are available in various configurations and different locations to suit your needs.
FAQ
What is the Difference Between VPS and VPN?
A VPS is a hosting web service that allows you to use another computer in another location, usually for its location or better quality, in exchange for money. A VPN is an online tunnel connection that masks your IP address and encrypts your data in order to give you privacy and anonymity.
Is a Self-Hosted VPN better than Buying a VPN from a Provider?
It depends. Doing so costs less and gives you better customization changes, better control of your data, and lets you use websites that ban VPNs. However, encryption and anonymity become harder to get, and you won't have as much control over your VPN location.
Can I Host My Own VPN?
Yes. There are several different methods to do this, but the most reliable is hosting it on another computer via using a VPS provider. We listed ten of the best options above, including Cloudzy itself!