In a few short years, cryptocurrencies have gone from being considered fringe assets in the world economy to becoming a significant market and industry which at its peak, had a value exceeding 2 trillion dollars. They're the new hot thing. In every corner of the online world, you can find people talking about them, and the sensation that it has caused is being compared to what the internet did all the way back in the 1990s. 
There are a bunch of ways to make a profit using cryptocurrencies. There's, of course, mining which can be expensive to set up, and it may also be faced with legal restrictions. Then there's trading, and its more casual sibling, day trading. But what if the process of day trading could be delegated to a bot? After all, bots already play a big part in making many things easier in our day-to-day life. In a market where algorithms and calculations are fundamental aspects of becoming successful, bots that easily outperform humans in these criteria must be much more successful. These bots are already out for public use, competing against each other. With Binance being the world's largest cryptocurrency exchange, we're going to take a look at the candidates for the best binance scalping bot. 
What is a Scalping Bot?
Scalping itself is the process where a trader seeks to make small profits in short intervals based on the volatility of the market. Most scalping operations are done in the futures market. In this market, the trader can leverage his backup funds to buy or sell more than they actually have. This is somewhat risky as while the profits are increased by a certain margin, the losses are also increased in the same way. So a botched scalping trade can lead to major losses or even flat-out liquidation. Humans are known to get emotional and make rash decisions even in spot trading, so naturally, when trading is done in a short time with a high risk, high reward factor, this rash decision-making goes through the roof.
Now, what if we could tap into the power of artificial intelligence and bots to do this painful scalping process for us? AI is infinitely better than humans than running calculations, and it also has the advantage of not having any emotions. The initial baby steps of such bots have been successful, and there are several scalping bots out there competing against each other. And it is expected that with the market becoming more mature and AI becoming more advanced, soon we will have even more efficient scalping bots. Overall, a scalping bot will automatically evaluate the market for you and make high-frequency scalping with your funds in order to generate profits. 
Should You Try a Crypto Scalping Bot?
Now the crypto market already has a rather shady reputation, and when bots that already have a not-so-pleasant aura to them entered this industry, the reception has not been overwhelmingly positive. Still, if we turn back the time, the internet was also subject to such negative views when it first came out. However, some of these concerns are legitimate and are worth going over. Scalper bots have the advantage of running a much more robust and bigger network of cryptos. This means that while we humans usually have to check for the select few coins or tokens that we like, bots can take a quick look at the entirety of the market, so the scope of possibilities is much bigger. Next, we have a lack of emotion. Ah yes, the bane of novice traders that makes them buy high and sell low. With emotions, eliminated bots already have a massive advantage over humans in terms of trading with a clear head. Ever seen these cold-blooded traders that remain calm as a rock even when they're neck-deep in losses? Bots are even cooler than them.
Now let's go over some of the less pleasing aspects of scalping bots. First and foremost, the main concern should be security. Bots have always been a security hassle in every industry that they have set foot in. So it's important that if we're going to use a scalping bot, to have them properly vetted and checked before trusting them, the bots that will be listed in today's article, for example, have all the needed credentials and their security is ensured of. The second factor that may turn users away from using a scalping bot is its complexity. There's more to them than just paying for their subscription. Most of them need a configuration that needs to be done by someone who knows the basic concepts and terminology of the market. Lastly, the biggest disadvantage of bots is the fact that their trading is mostly based on technical analysis, and they are yet to become reliable tools for trading via price action and fundamental analysis.
 Ultimately to answer this question, it's best to use this bot on practice markets to learn how to configure them and see how reliable they are for you before jumping in.
Pros
A higher trading volume translates directly to a higher profit potential for the client who uses the scalping bot.
Faster and simultaneous analysis process means that a much higher number of tokens and coins are going to be part of your network.
Much More accurate Technical Analysis
With technical analysis being mostly mathematical equations and logic, naturally the AI is simply better at it than humans.
The bane of beginner traders is entirely removed from the wired brain of thAI, making it make much more logical decisions during moments of market stress.
Computers are faster than humans in calculating and reacting to pretty much everything. Scalping bots are no exception. Their faster reaction will make them better at capitalizing on opportunities and also at damage control.
Bots never sleep. Whereas we humans need sleep, the bot will never cease its tireless effort to trade and make you more profit.
Cons
Potential Security Issues
Like with every other field they have stepped in, bots can be considered security menaces. Choose your scalping bot carefully.
While not all bots require you to present a large initial sum for using them, more likely than not such a large fund (usually starting at a 1000 Dollars) is needed to make conceivable profits.
Complicated configuration
Configuring a bot to trade in the right markets and use the correct strategies can be a hassle. Look for bots with assisted configuration or risk bot malfunction during crucial trades.
Bots are pure logic and emotionless. While also their strength in technical analysis, this means that they can't use price action strategies or perform below average in this strategy.
Weak in Fundamental Analysis
Fundamental analysis is about using the news and world events to make accurate predictions on the market. Bots are also weak in this aspect of the market as the ability to deduct human caused events is still beyond their grasp.
Market whales are notorious for manipulating the crypto market. Once again the human factor at play is simply too much for the bot to handle and they will falter during market manipulation.
Not all bots are compatible with all exchanges. For this reason we chose bots that are compatible with the world's largest crypto exchange, Binance.

Trade Freely
Get rid of all the red tape and trade crypto without restrictions — get minimal latency trading VPS in restriction-free locations.
Get a Binance VPS
Beginners Guide to Binance Scalping Strategies
If you weighed your options and decided to go ahead and get a binance scalping bot for yourself, it's best to familiarize yourself with the basic set of strategies that these bots usually use to go for the style that best suits your own portfolio management. There are four primary Binance Scalping bot strategies that are employed by traders to get the most out of their scalping bots. A major advantage of scalping bots is the fact that they can use different strategies at the same time without getting confused, whereas humans often get bogged down mentally into a single or two strategies at the maximum. Let's take a look at these four scalping strategies. For a more in depth read on trade strategies check our article on 10 Best Trading Bot Strategies 2022.
Trading in the Range Market
Range trading is the process of determining the highest and lowest selling points of a cryptocurrency over a specific time period and then exploiting this data to make high-velocity trades in a scalping manner. Depending on the trend of the market, you can choose to take a long or short position as a trader. Once you've determined a favorable range, The scalping bot will most likely automatically execute a buy order at the lowest possible price based on its calculations when the market is at the support level. Then, when the market is resistance level, It will sell off to generate profits. This is the most basic form of scalping, which is done in a range of markets. The return is not going to be very high, but the risk is minimal, and the profits are steady.
Margin Trading
If trading in the range market is not spicy enough for you and you want more of a high-risk, high-reward approach, go for margin trading. Margin trading is when you trade with funds owned by a third party in order to maximize your profits. Some exchanges, including Binance, will allow traders to use up to 100 times their investment to execute margin trading.
This is a risky way to trade, but the strategy also allows scalpers to make more capital gains on their moves. Using a Binance scalping bot to make a large number of margin trades in short intervals is one of the main ways that many traders choose to go about making a profit on Binance. 
Arbitrage
A cryptocurrency arbitrage strategy involves a scalper taking advantage of an extremely volatile cryptocurrency market to buy and sell in various scenarios. Because the scalper will take advantage of even the smallest price change, the buying and selling will occur almost simultaneously.
They can benefit from either pairing arbitrage or spatial arbitrage, which involves buying and selling on different exchanges and betting against fluctuations. When it comes to pairing arbitrage, this means you will only use one exchange to reduce your risk. You may even decide to only work with one cryptocurrency and one fiat currency. Since Binance has a large loyal user base and since arbitrage needs a single exchange to perform, this is a risky method that many uses on Binance. The risk is higher than range trading but lower than margin trading.
Big Ask Spread
Big ask spread translates to the difference between the asking and bid prices. When a scalper employs this strategy, he or she must open a position at the ask or bid price. They will then need to quickly close the position a few points higher or lower, depending on which move will make you the most money. This strategy can be implemented using either a narrow or a wide bid.
This is a very smart way of using market psychology and the concept of supply and demand to make a reasonable profit. However, the margin of error is also high as the human factor kicks in. Still, it can be a reasonable method to use when the demand for either selling or buying is overwhelming since, in these scenarios, you can find a lot of differences between asking prices and bidding prices. Since this concept involves two simple variants, bots tend to perform really well in this strategy.
Best Binance Scalping Bots in 2022
Now that we have our basic definitions, pros and cons, and beginner Binance scalping strategies out of the way, we can finally get down to our top five Binance scalping bots. Please do note that this list is not about the best scalping or trading bots overall. This list instead focuses on which bots perform the best in conjunction with the Binance cryptocurrency exchange. If you're interested to know more about the best scalping bots overall, you can read our list of 7 Best Crypto Trading Bots for 2022.
Haasbot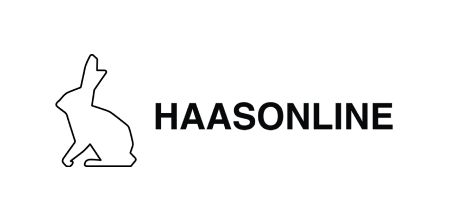 Haasbot is a great option for experienced traders and beginners alike. It offers a bunch of different customizable and personalized strategies to new users. The interface is slick and easy to understand, and the tooltips that are placed make you get the hang of things really quickly. Another advantage of Haasbot is its OS diversity as it comes on both Linux and Windows, therefore serving a larger audience base. Haasbot is compatible with more than 20 exchanges, including Binance. Haasbot is known for its reliable and advanced algorithmic approach to scalping. 
It also offers a bunch of other trading services other than scalping, such as long-term trading. The website itself is also a great data center with a great FAQ section, and the customer support is top-notch. All of this comes at a rather cheap cost as well. Their three months plans start at 0.005 BTC for the beginner package, 0.007 BTC for the simple package, and 0.012 BTC for the advanced. The monthly cost reduces further if you choose to go for six or 12-month packages. The chance to pay with crypto is also a major bonus.
Already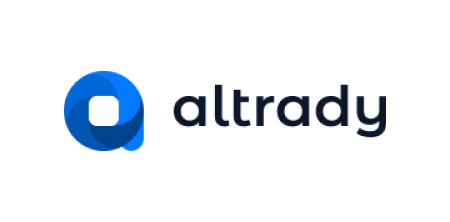 Altready is one of the oldest cryptocurrency trading bot services in the market, dating all the way back to 2017, although the development and plans stretch as far back as 2012. Altardy's long development cycle means that it includes a number of advanced features that have stood the test of time, such as scaled ladders, trailing stops, and OCO. Furthermore, it is known for its advanced analytics and user-friendly interface that makes beginner traders feel right at home.
Despite these pluses, Altardy does not offer the best payment options as you will be limited to paying with fiat currencies. The website itself also does not have the best data center utility, and many of your questions either have to be asked from the customer support (which, to their credit, is great) or otherwise, you have to google them. It makes up for these shortcomings by allowing you to enjoy a 14-day free trial and the low prices of its packages. The basic package starts at 17.47 Euros a month, and it gets bumped up to 31.47 Euros for the essential package and 55.97 Euros for the premium. However, if you opt to go for yearly billing, you can save up to 30% in discounts which is a deal any day of the week for me.
Trality
Trality is not only one of the best trading bots around, but what makes it perfect is the fact that it initially made its name on the Binance platform and its reputation also extends to being one of the best Binance scalping bot candidates. Reality has a number of highly competitive advantages. One of these advantages is the predefined trading strategies that are conveyed to the user via graphics to make them easy to understand. The user interface has a beautiful drag and drops function that makes it very customizable. The bot itself uses Python algorithms that make it very reliable for 24/7 trading, and it makes it even more durable by basing its data center on a cloud server. This way, even if the primary server goes down for repairs, the bot will continue trading on the cloud.
The sole Achilles heel of Trality is the fact that it does not support mobile applications. The plans are divided into four categories that take their names from chess pieces. It starts with the most basic plan, which is actually free and is called "Pawn." Paid monthly plans include "Knight" for 9.99 Euros, "Rook" for 39.99 Euros, and "Queen" for 59.99 Euros. With yearly billing, you can get up to 20% off.
Stoic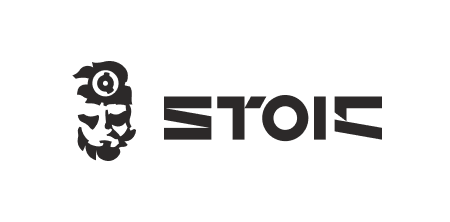 Are you looking for a bot that you can simply delegate all your trading and scalping to and look away from? Stoic is the one for you. Stoic is known for its emphasis on automating the process of trading as much as possible. It will rebalance your portfolio every day automatically. It will also give you indications of the state of the market and will offer you suitable strategies to employ based on it. It is also known for its "Reserve" section that allows you to keep a certain amount of USDT Tether reserve that the bot will use to buy the dips when the market uncharacteristically goes into a sell-off. It is a Binance-exclusive bot that will not work with other exchanges. The bad news is that it requires you to start with at least 1000 USDT.
While Stoic offers the highest level of automation out of any other Binance scalping bot on the list, it is also a bit more expensive. While the first two plans are actually cheaper at 9 Dollars and 25 Dollars per month, the PRO plan will not charge you directly and instead will take a cut of 5% off of your profits. A hefty but fair price for the most automated bot on the list.
Shrimpy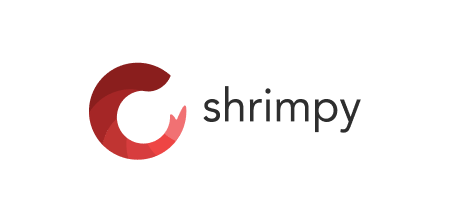 Shrimpy is the niche option of the list for people who want the ultimate Binance scalping bot experience, to the degree that some may consider it overkill. Shrimpy features a simple and easy-to-use dashboard and UI. It also employs advanced techniques in its automated trading. These include Dollar-cost averaging, smart rebalancing of the portfolio, and market indexing. It also offers the users exclusive services such as smart order routing, seven-day price forecasts for many different coins, and trend analysis. Shrimpy works really well with Binance and supports more than 20 other exchanges as well.
Shrimpy, however, is known for its "super-premium" pricing. While the base package titled "Starter" only costs 15 dollars a month, this is quickly bumped to 63 Dollars for the "Professional" plan and a mind-boggling 299 Dollar for the "Enterprise" plan. While the distribution of the prices is a bit uneven, if you go for the Enterprise plan, you will get balance refreshes every minute, ten portfolios per exchange account, and can use all of your supported exchanges at the same time to make a massive profit via extending your trade network. Shrimpy also offers a discount of 20% if you choose yearly billing. 
Conclusion
Bots are growing in capability every day. Now they even help us make money without doing much ourselves. Cryptocurrency is no doubt one of the main technological forces that are contributing to making the world smaller and powerless centralized. One of the main ways that it makes this happen is by making your location matter less, as transferring money using it is a matter of a few clicks.
Another technological innovation that also walks the same line is the Virtual Private Server, enabling users to access computers across the globe and reduce the importance of their geographical location. As a VPS provider, Cloudzy knows its role in making this trend become a reality. For this reason, Cloudzy has chosen to integrate crypto into its services as a primary payment method. You can use the BNB you earn using these bots to get your own premium VPS server on Cloudzy. Featuring low prices, OS diversity, a whopping 99.95% server uptime, more than 15 locations, and a seven-day money-back guarantee. Get yours here!
FAQ
Is Scalping a Viable Trading Strategy?
Yes. While there are speculations and people who dismiss it as a viable long term strategy, if used in correct market climates, scalping is a reasonably profitable trading strategy. 
Is it too Late to Enter the Crypto Market in 2022?
No. This is a common misconception. With the recent sell-off in the market, it can be argued that 2022 is actually the best year in recent memory for entering the crypto market.
How Many Trading Strategies Are There?
There is no set-in-stone number of strategies. As the famous trader John Paul Jones said, there can be as many valid strategies as there are traders. But the number of most used strategies is around ten.