Veteran developers and users of the web hosting field know full well that these services usually need a matching control panel to operate as easily and efficiently as possible. In this regard, while there are many credible options such as Ajenti, Vesta, and Froxlor, among others, there is little doubt that cPanel, being a paid option, is the gold standard of its kind. The fact that usually all of the aforementioned cases are usually compared to cPanel is a solid testament to the overarching position of cPanel in the world of web hosting control panels. You may wanna get a quick detour and learn how to install cPanel on CentOS 8!
But just like how each web hosting server needs a control panel, every control panel also needs its own security means provided. Although cPanel comes with its own set of advanced security measures built-in with the program, there have also been multiple attempts to upscale this default set of measures with more advanced programs such as ImunifyAV and ClamAV. The debate on which one is the better option or on if you need either of them at all is one of the main hotspot debates of the cPanel community. In this post, we're going to compare cPanel's default security with these two programs to see what is the best cPanel antivirus option for you in 2022.
Getting the Basics Right: What is cPanel?
Before jumping ahead of ourselves, let's quickly go over what cPanel is and what it does. cPanel, at its core, is a control panel that is used to manage server hosts. Primarily, cPanel is used on Linux, a fact that no doubt has worked to its advantage with the ever-increasing popularity of Linux as an OS among developers and web managers. cPanel has managed to pave its way to become the primary choice of many users when it comes to picking a web server control panel. cPanel's primary reasons for success include its beautiful and user-friendly user interface, constant updates, and top-notch security. 
Another major reason behind the ascendancy of cPanel in its market is the fact that it is also the default control panel for WordPress. WordPress is the largest market shareholder of website hosting, with countless websites hosted on their platform. The exposure and utility of being such a platform's primary control panel feature have gone a long way to make cPanel the number one choice among web control panels. 
Still, it's important to remember that cPanel, while being the most successful option out there, is also a paid product. There are other rivals and competitors that are free. If you're looking for some free options, check out my list of Top 5 Best Free cPanel Alternatives.
Machinations: How Does A cPanel Antivirus Work?
A cPanel alternative works mostly like other antiviruses in the sense that it gets installed on top of your pre-existing software. It then will use its own added features as well as ant features that the hosting program itself might have to protect you against a plethora of different malicious methods of attack. Since cPanel is a control panel that you use as a web server, providing top-notch security for it becomes not only much more important but also more difficult since the program and its operation are constantly online and exposed to viruses and hackers. 
The primary means hackers use to inflict damage or steal your online data when it comes to web hosts include SQL Injection Attacks, Cross Site Scripting, DDoS Attacks, and using Malware. While cPanel's default Virus Scanner feature can handle most of these attacks, it might fall short if it is faced with overwhelming odds or if the method of attack is multidimensional or overly complex. 
This is where antivirus programs like ImmunifyAV and ClamAV come in handy in showing you how to remove malware from cPanel. These programs have advanced and tailor-made scripts that are developed to particularly tackle these issues. With that said, there is still debate in the community on whether you should use these antiviruses or instead rely on cPanel's built-in security. 
cPanel Antiviruses vs. Relying on Built-in Security
Finally, before moving on to our candidates for the best cPanel antivirus, let's take a brief look at this important issue. As already said, cPanel as a paid option comes with its own set of security means, including its famous feature "Virus Scanner. " While there are other aspects to how cPanel protects itself from malware and online attacks, the user's sole avenue of finding out if they're being targeted is to use the Virus Scanner manually. 
While beginner users who run small, off-grid websites or web servers may appreciate this simple approach, this exact feature becomes a major con for more advanced users and developers who want to engage themselves with the security of their web host more.
Antiviruses such as ImmunityAV and ClamAV do a lot to add to the pre-existing security measures of cPanel. They also enable you to run more advanced tests, and they also use cPanel's default security tools and use them at higher frequency and utility to better protect the user against online attacks. Generally, unless your project is quite small and doesn't need added security, it's a good idea to install either ClamAV or ImmunifyAV, especially since they're both free to use.  If you're hell bent on using your own security methods, then considermaking cPanel it safer on your own!
Showdown: Best Free cPanel Antivirus Options
Now that we know what cPanel is and how its antiviruses work, and we also determined that it's better to install one of these best free cPanel antivirus options, we can finally move on to evaluating our cPanel malware scanners. There are two primary options when it comes to cPanel virus scanners. They are ImmunifyAV and ClamAV. Here we will look at their pros and cons individually to see which cPanel virus scanner option is best for you.  
ImmunifyAV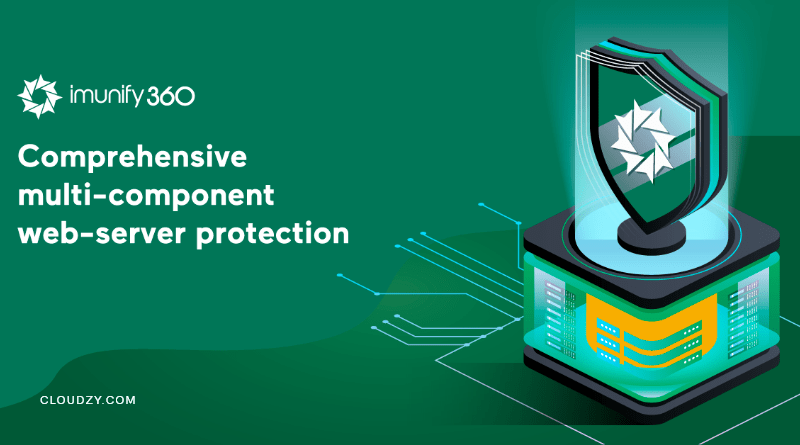 First off, we have immunity. It is the free version of Linux Server Antivirus that is developed and promoted by CloudLinux. This cPanel antivirus has more than a decade of experience in providing top-notch security not only for cPanel but also for a host of different services and platforms. While ImunifyAV's base version is free, you can also go for their Imunify360 service, which provides a much more comprehensive security apparatus with a paid plan. 
Immunify is one of the most capable security options for web server managers, including cPanel and a household name of its kind. The prime services provided by ImunifyAV include detection of any malicious files, backdoor closure, web-shell protection, virus scans, and protection against black-hat SEO scripts. 
Imunify's base-free plan is more than enough to make sure that you get enhanced security. It also features free 24/7 tech support with an excellent response rate and performance. It also comes with real-time virus scanning that is quick to respond to threats as they appear immediately. The free version also includes API integration, On-demand scans, and it even allows you to automate certain security tasks via command lines. 
ImunifyAV Pros
Imunify can scan entire servers in a single sweep featuring WHM and CLI. This, in turn, leads to greater operational capacity and the saving of time and resources.

With ImunifyAV, you get a complete history log that details the results of your previous scans and security measures. This can be used to match past incidents with current events to find patterns to better tackle security issues. 

ImunifyAV you to place all suspicious directories and addresses into a compact "ignore list" to avoid annoying pop-ups and malware sites. 

ImunifyAV features a great routine of real-time tests and protection measures. This minimizes user involvement.

ImunifyAV has professional tech support on the free version 24/7, which is unmatched by its competitors. 

You can automate many of the manual security checks of ImunifyAV via writing your own set of Linux-compatible codes.
ImunifyAV Cons
ImunifyAV lacks integration with most of the popular third-party solution apps for cPanel, which limits its overall compatibility with the program.

Some of the more important features, such as one-click all-out clean-up and complimentary WHM features, require a paid subscription.

ImunifyAV has a complex first-time setup and configuration process on cPanel, which is not the biggest problem but can be annoying for newer users.

ImmunifyAV's recent development and release date have made datacenters and documentation rather scarce and only available on the official website, which can be hindering newer users.
ClamAV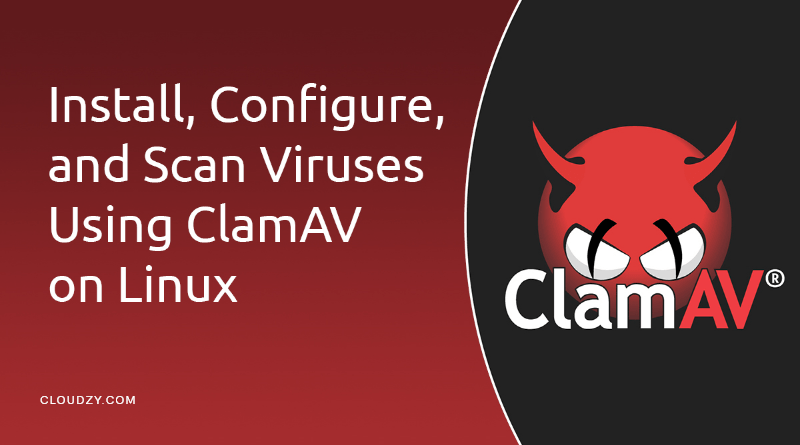 In contrast to ImunifyAV, ClamAV is considerably older, and for a long period of time, it was considered the only viable cPanel antivirus option out there. ClamAV is also completely free and does not feature any paid plans or features that require the customers to pay. ClamAV features a number of basic features, including scans and virus elimination. ClamAV's reputation as a solid antivirus option for cPanel largely stems from the fact that for a long while, it was the only option.
Its older source code and release date has not really translated well into 2022, and researches show that its Linux variant can only detect up to 70% of malware and viruses at a given time which is a major drawback. ClamAV does feature an open-source approach to its development. This means that while ClamAV itself has not aged particularly well, there are a number of reliable forks developed by the community that has pushed it to perform in 2022. It also lacks tech support and, despite its old age, does not have the proper online community or datacenters that one would imagine. 
Overall you are limited to a free plan that mostly focuses on mail protection and web cleanups. Sadly for ClamAV, it seems that everything it does, ImunifyAV can do better, and that's the simple consequence of time passing. If you're looking to place a simple layer of online protection on your cPanel version, ClamAV does the job, but it certainly does not go the extra mile. 
ClamAV Pros
ClamAV can scan remote files through VPS and RDP, which is perhaps the only unique feature that it can boast about that ImunifyAV does not provide, a major plus.

ClamAV also has a great number of third-party integrations. This is another major plus that enables users to use these integrations to boost the overall performance of ClamAV and enhance it with new features.

Open-source development has led to the development of more complete forks and community-developed versions that can be used for free.

Better performance stability compared to Immunify, crashes less often, and runs heavier tests more smoothly.
ClamAV Cons
Configuration options for different files are limited. You can't select specific file types to scan, which makes some tests take far longer than necessary. 

ClamAV's configuration is overly complex and can only be done through CLI.

Considerably dated virus detection scripts that pale in comparison to Imunify and can only provide a basic level of protection.

ClamAV can sometimes be incompatible with newer website scripts and cause them to break while scanning them.
Also Read: How to Install WHM cPanel on Our Self-Managed VPS?
Final Verdict: ImunifyAV vs ClamAV
Even with a surface-level evaluation, it becomes clear that the contest is rather one-sided from the onset. While ClamAV has had a good run as one of the best cPanel virus scanners out there for many years, it simply has failed to keep up with the pace of market and industry evolution, and now it sees itself in the shadow of antivirus options like ImunifyAV. The market for antiviruses that specifically target integration with cPanel is rather small, with Imunify and ClamAV being the only truly reliable options and household names.
 In this aspect, it is clear that the discussion is not so much about the best options that you can have, but rather the discussion has more of an ImunifyAV vs. ClamAV tone to it. ImunifyAV has a better base script, it gives cPanel users more options with its additional paid plan, it features a better interface, and it features an easier setup procedure compared to ClamAV. Last but not least, it also features 24/7 tech support which is entirely absent on ClamAV.
Unless you want a simple layer of protection enabled that you don't want to bother with much for your small projects, or if you have specific needs like scanning remote files on a VPS, ImunifyAV seems to be the way to go, and the best cPanel antivirus in 2022.
After all: Should I Install a cPanel Antivirus?
Many in the cPanel community would argue that going through the complex installation processes of ClamAV and ImunifyAV is too much trouble for too little return. But on the other hand, you can also see a good number of reports from people who neglected their web server control panel's security and ended up losing weeks, months, or even years' worth of work to security breaches.
cPanel's basic security is good enough, but it can never hurt to suffer through the aforementioned complex installation process once in order to ensure that your valuable online progress or project is not lost. Especially since both of these programs are free, I'd say that the more reasonable thing to do would be to install a cPanel antivirus than not. Better safe than sorry, as the saying goes. 

Everyone's Favorite Control Panel
Hosting websites and apps shouldn't be confusing. Get a cPanel VPS to set up and manage websites, apps, mail servers, more.
Check out Our Plans
Conclusion
cPanel features a narrow but clear set of options when it comes to choosing an antivirus for it. Although the options are limited, you clearly know what you are going for, and their pros and cons and unique use cases are also quite clear. 
Many cPanel users choose to run their servers and websites remotely through VPS and RDP services online and replace server antivirus. Cloudzy also offers its own set of premier sets of VPS services through which you can use cPanel to manage your websites and servers in other regions remotely. Cloudzy's tailor made VPS for cPanel has perfect compatibility with cPanel and also comes with minimal latency, more than 15 locations to choose from as well as competitive prices. Last but not least, it also features a 7-day money-back guarantee. Get yours and manage your websites remotely and pain-free. 
FAQ
What are other free cPanel Antivirus Options in 2022?
If the mainstream options of a reliable cPanel virus scanner such as Imunify and ClamAV are not your cup of tea, you can always use other lesser-known options such as the MalSSH antivirus which is also free but may lack of the paid features of Imunify and ClamAV.
Should I Go for a Free cPanel Antivirus or a Paid One?
If there is not much at stake at your cPanel, then there is nothing wrong with opting to use Imunify's free plan or any other free cPanel antivirus. However if your cPanel activity is business-related or of other important natures, then it is worth going for a paid cPanel Antivirus.
How Much Does a Paid cPanel Virus Scanner Cost?
You can boost your security by going for Imunify's paid plans.The first plan is a single-user plan that costs $12 a month and has a host of other features. Other plans simply support more users at 30, 250, and unlimited users for $25, $35, and $45, respectively.