Those who have worked with web hosting services very well know that every such program needs a matching control panel to go hand in hand with it. A control panel, in this case, works as a facilitator. It allows users to easily access and manage their files, images, and security, as well as a host of other technical matters. All without the need to actually delve into complicated codes. 
So naturally, most developers and coders feel the need to move on from the clunky shared hosting methods. Instead, they seek the extra control that is brought with moving on to a VPS. Naturally, they'd also need to use a proper control panel that will let them run and control the server as they wish. 
What is cPanel?
It's no secret that Linus has become one of the premier and most popular operating systems in the world. Especially with developers and coders, Linus has become an inseparable entity. With the rise of VPS as a service in recent years, Cpanel has also gained popularity as the main control panel that users use when operating on a Linux VPS. If you are not familiar with installing cPanel on Linux servers, read my guide to Install cPanel/WHM on CentOS 8  . cPanel has managed to dominate its market due to its simplicity, ease of use, and bare-bones design. It's important not to mix up cPanel with Web Host Manager. Although the two often come in the same bundle, they are different and do different things. WHM is used by domain resellers like GoDaddy to manage entire servers, while cPanel is an end-user product that manages a single hosted account.
Another main reason for cPanel's popularity is the fact that, over time, it has become the main control panel platform for WordPress websites. WordPress already dominates a large part of the market share in website hosting. Naturally, WordPress's success has also translated into cPanel's success. 
Key cPanel Flaws
With every aspect or program in the online world, there are always people trying to outdo each other. And cPanel is no exception. This has led to the development of several contending alternatives for cPanel, and this, in turn, begs the question: Is cPanel the best of the best? Or are there credible alternatives for it that can do the same job better?
Despite its eminent position in the online world, cPanel has a number of major flaws that hinder it from becoming the only option of its kind. First and foremost, it's not free, while a lot of its capable alternatives are. Then we have its increasingly difficult installation method that often requires you to reconfigure your server from scratch. Another major flaw is the fact that it does not support windows at all. This essentially means that it does not run on the world's most popular OS and solely runs on Linux. Last but not least, it showcased major security weaknesses during a major 2019 hack attack that led to the stealing of thousands of websites' data. 
Best Free cPanel Alternatives
Naturally, these weaknesses, combined with the fact that we have to pay to use cPanel, have led to a lot of ambitious developers coming up with their own server control panels that rival and, in some cases, outshine cPanel. All while being free. So if you want to host your own website, but for one of the reasons above, you don't want to use cPanel, here is a list of alternatives that do the same job for free. Without further ado, here are 7 of the best free cPanel alternatives.
ISPConfig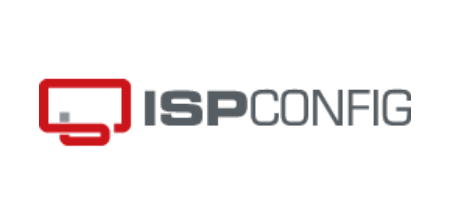 ISPConfig is an open-source competitor to cPanel. Right now, it is enjoying a rapid surge in user growth. Their recent success might be attributed to a simple feature that outperforms both cPanel and many of its other competitors: one ISPConfig control panel allows you to manage many servers at the same time.
Anyone who manages websites on several servers can now rest easy. ISPConfig offers the possibility to standardize functionality without having to go through a time-consuming download procedure for each individual website.
ISPConfig also provides a lot of features also found on other free panels on the market, such as Apache webserver setup, personal email hosting, IPv4 and IPv6 compatibility, and so on. It also supports client, reseller, and administrator access levels, making it suitable for domain sales. And, if that wasn't enough, it's one of the most adaptable panels on the market, supporting Debian, Ubuntu, CentOS, Fedora, and OpenSuSE Linux setups.
ISPConfig is best suited for advanced-level developers who enjoy a wide range of controls at their disposal with a minimal approach to controls. Obviously, it's also going to be fantastic for people who have to manage multiple servers at the same time.
Pros (Compared to cPanel): 
It's free

Allows managing several servers simultaneously 

Wide range of controls and modifications 

Better Linux optimizations

Great at standardizing procedures

Low server resource needs
Cons:
No active support from developers

Needs a lengthy manual installation

Not suitable for beginners
Vesta
Vesta is another control panel that has successfully become a best cPanel alternative contender. However, unlike ISPConfig, Vesta has targeted the market's less experienced user base. A philosophy that is on display on their main website page and in their easy-to-install panel. 
Vesta is known to accommodate its users with a steady stream of reports on how to best optimize their experience with their servers, featuring graphs and all the other good stuff. Vesta is also one of the lightest panels you can put on your server; It wastes little to no computing resource at all. This makes it better for those running a low-spec server. 
Despite all this, Vesta had its fair share of criticism when it became the target of major hacking in 2018. However, they've done their best since to eradicate any security breach through a number of updates aimed at addressing the issue. And to their credit, no other attack happened since the updates were implanted. 
So if you're a newer developer or coder and you're willing to overlook their past security problems, Vesta is probably for you. First-time VPS especially stands to gain a lot from Vesta's easy-to-use experience. 
Pros (Compared to cPanel):
Slick interface design 

It's free

Great analytic reports

Compatible with different Linux distros like CentOS, Ubuntu, and Debian

The easy installation process (One-Click Install)

Great for beginners

Very low resource allocation
Cons:
Security problems in the past

Customer support is paid-only

Lack of unique selling points
Froxlor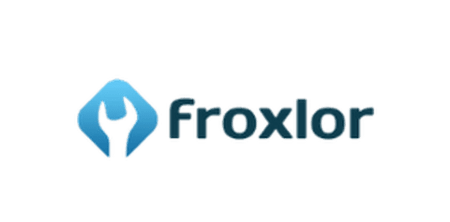 Vesta already made a case for its low resource allocation on today's list, and deservedly so. However, Froxlor takes things to the next level in this regard. Almost all of the best cPanel alternatives pride themselves as lightweight. Froxlor, on the other hand, has become the embodiment of this concept as a VPS control panel. Froxlor is developed through an open-source system with many anonymous developers, collectively known as "Froxies," dedicating their efforts to making the ultimate lightweight VPS control panel.
On top of that, Froxlor is known for a number of other key features. While not all of these features are unique to Froxlor, it still performs highly across all of these categories. They include SQL database management, PHP configuration, and security through SSL and Let's Encrypt. It also comes with its own version of cPanel's WHM. This makes Froxlor benefit from excellent customer support and management. 
These features combined make it a perfect choice for any developer that is working on a Debian VPS. It's perfect for having a lot of control over your server, while its WHM counterpart makes it a prime choice for domain resellers. 
Pros (Compared to cPanel):
Incredibly low system load

It's free

Friendly UI

Great customer support

Reseller support

Big and engaging developing community
Cons:
Lack of file manager 

Too many updates

Debian exclusive 

Bugs
Zpanel
Many of the best cPanel alternatives go big on the advertisement and how they can replace cPnael in every aspect. But when it's time to actually use them, you find a lackluster or entirely absent support for OSX and Windows. Indeed there's a lack of support for OSX and Windows in the VPS control panel market. ZPanel is the main cPanel alternative that addresses this issue by providing support for a wide range of different operating systems.
ZPanel doesn't sacrifice anything for this versatility. It offers all the standard features found in other cPanel alternatives. Namely file management, database management, and hosted emails, as well as a slick and easy-to-use interface for all users. ZPanel is not content with having versatility as its sole unique selling point. It also offers the ability to host multiple domains on a single server. A utility that is more and more in demand these days. ZPanel also uses an integrated open-source development system. In this system, they use input from early adaptors and major clients to gradually optimize the user experience.
Still, ZPanel, like others on the list, is not an ace in the hole. It also has its own set of flaws. For example, it's not the most user-friendly control panel. It also lacks a compelling track record in security. Last but not least, it is missing a number of nice-to-have features like SSL management and firewalls to protect sensitive data like financial transactions. 
Overall it's a decent option for OSX and Desktop developers that are often left empty-handed when it comes to VPS control panels. Be careful with sensitive data, and you're all set. 
Pros (Compared to cPanel):
Flexible on more servers

Flexible on more operating systems

Open-source 

Modeled on cPanel

User friendly
Cons:
Lack of inherent security

Highly technical
Ajenti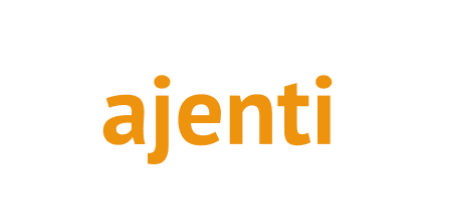 Ajenti is by far one of the best-known cPanel alternatives. It is well-known for its balanced approach to creating an optimized VPS control panel. It also has the largest market share out of any cPanel alternative. But what made it get where it is today?
On top of being free, it offers one of the best interfaces out there. This user-oriented approach to UI design makes any person able to easily manage their servers remotely. It is also relatively lightweight and not hardware intensive. Despite the great variety of control it offers, it remains easy to use. Ajenti tops it all off by having one of the best support teams out there. They constantly look to improve the user experience. A major service that many other cPanel alternatives neglect. Like Vesta, Ajenti offers personalized analytical support to its users in the form of stats and graphs that can be used to tweak your servers towards a better performance. Ajenti has an active community, and should you encounter a specific problem, be sure that the online community has your back. 
Ajenti doesn't leave much to be said about its weaknesses. Its security features a top-notch customizable firewall. The dashboard design is also to the point and slick. However, it remains a Linux exclusive. 
Developers who use Linux and are on a budget can't really go wrong with Ajenti as their cPanel alternative. 
Pros (Compared to cPanel):
Great compatibility with Python and Java

It's free

Great for intermediate developers

Installation does not compromise your previous server setup

Customizable Firewall

Analytical support
Cons:
Linux exclusive

More experienced users may find it lacking

Lack of extensive admin options
Plesk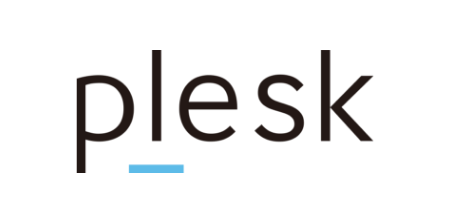 Maybe your reason for walking away from cPanel was not its monetary policy. If you're still willing to spend for a credible VPS control panel alternative, then look no further than Plesk. Now, Plesk's Web Admin Edition used to be free, but sadly that has changed. Still, all the advantages it offers are not overwritten by this change. 
Plesk justifies not being free by bringing in the best security for ant WHS out there. It probably has the most user-friendly UI out there. Another major advantage that Plesk offers is its OS versatility, as it comes on both Linux and Windows. It is also incredibly versatile in the utilities that it offers. You can use the panel to do everyday tasks like managing emails and websites, while you can also use it to go for major project developments and such. Plesk uniquely offers a ton of additional extensions that you can install on top to cater to your specific needs. The fact that Plesk doesn't sacrifice any of its services for the benefit of another makes it the premier cPanel alternative. 
Plesk is perfect for all levels of developers. Especially those who didn't feel they were getting their money's worth with cPanel and now look for paid alternatives. If you find yourself in this category, don't miss out on Cloudzy's integrated Plesk VPS Hosting service. Featuring competitive prices, low maintenance, and diverse location support. 
Pros (Compared to Cpanel):
Great security

Diverse Utilities

User-friendly UI

Windows Support

Useful extension add-ons
Cons:
Also, a paid WHS

Minor backup and restore difficulties

It can be complex for newer users
Bypassing a Control Panel?
You can always just bypass having any control panel for your VPS or other servers. It is possible. But remember that there are major challenges to be overcome. But also know that the end goal of all developers and server administrators is to become proficient enough not to need a control panel or install WHM on their own self-managed VPS. This will take years to accomplish, but should you be able to do it; you will become a bonafide server administrator—the 1% of 1% in server administration. 
Reaching this level will make you adept enough to clinically diagnose issues and come up with tailored solutions for them. If you're a beginner, however, steer clear of this option and stick with conventional cPanel alternatives for now. 
Pros:
Rich learning experience

Becoming a complete server administrator

Tech support is irrelevant to you. You are tech support.
Cons:
Huge time commitment 

Trial and error may cause you to break some of the servers
Which cPanel Alternative is the Best for You?
Naturally, every person differs compared to others, and there is no universal model that applies to everyone. But if you've decided to try your hand at private server hosting, then you have a lot of options other than cPanel.  
If you're an aspiring tech journeyman that has never run a server before, it's best to go for a WHS that's beginner-friendly. Vesta, Ajenti, or Froxlor all work wonders for beginners and will hold their hand through most of the technical bottlenecks, so give them a shot. 
If you're a tech veteran who already knows their way around the ins and outs of hosting a server, your best bets for a cPanel alternative would be the likes of Zpanel, ISPConfig, and Plesk, though you have to pay for the latter. Below is a chart where you can find the relevant info for each WHS, helping you choose what's best for you:
cPanel Alternative
User
Friendly
MultiplePHP
Support
Free SSL
Certificate
Cloud
Features
NGINX
Support

Two
Factor Authentication

ISPConfig
❌
❌
✔️
❌
✔️
❌
Vesta
✔️
❌
❌
❌
❌
❌
Froxlor
✔️
❌
✔️
❌
❌
❌
Zpanel
❌
❌
✔️
❌
✔️
❌
Ajenti
✔️
❌
✔️
❌
❌
❌
Plesk
✔️
✔️
✔️
✔️
✔️
✔️
As it can be seen on the table, Plesk is the only WHS of the bunch to tick all the boxes. Although a paid alternative, it is probably the winner of the contest.

Everyone's Favorite Control Panel
Hosting websites and apps shouldn't be confusing. Get a cPanel VPS to set up and manage websites, apps, mail servers, more.
Check out Our Plans
Conclusion
In an increasingly internationalized and globalized world, VPS and WHS services go hand in hand in facilitating businesses and opportunities. Depending on your personal qualities as well as the nature of your need for hosting servers, you have different options. While cPanel remains the premier web hosting service with the largest market share and the most renowned reputation, many others are catching on. So it's best to also examine potential alternatives in both paid and free variants and see what's best for you.
For example, if you run an online e-commerce business that needs an all-around WHS to support it, it's worthwhile to spend a bit and get yourself something like Plesk. Plesk supports Magento, one of the best e-commerce facilitators in the world, and will not let you down. Magento VPS services are also available on Cloudzy, enabling you to boot up your business in other regions with the best prices. Try it now!
FAQ
Are VPS control panels necessary? 
No. But they make things significantly easier for all developers. They enable you to bypass long strings of coding to get things done. Instead, you can manage your servers with a few simple clicks through these control panels.
Are virtual private servers reliable for using web hosting services?
Yes. VPS has proved itself a reliable solution for those who want to host their web-related products in other regions remotely. 
Is a web hosting service a must?
Yes. The modern website is based on a proper WHS. There is no proper way not to use a proper WHS and have a proper website. Maybe you won't need these programs as a VPS control panel. But they are a must for managing websites.