An antivirus server is a means of server protection that finds and eliminates major threats and malicious applications. Without an antivirus server, you risk losing critical data and money. Your server is the heart of your organization, and if the heart gets infected, all body parts will too. Investing in an antivirus server that doesn't drain your system's resources is essential. The smartest move is to find an antivirus server that is compatible with your server. You might think a free antivirus server can get you the security you require; don't be hasty. 
We cover a lot of helpful information in this article, and by the end, you will be able to choose the best server protection software. 
How Do Different Types of Antivirus Servers Work?
An antivirus server takes care of real-time file scanning and removes any threats, spyware, and malware. Real-time scanning is important because it can detect threats or suspicious Internet protocol (IP) addresses and block them as soon as they appear. You can configure your server protection software to look for specific file types and IP addresses. You can even set alarms for your antivirus server to run routine checks on your existing files so you can delete infected files. 
The best server protection software monitors Internet traffic and file transmissions while looking for any threats or virus programs within stored files. There is a type of server protection software that runs scans proactively, which is the best antivirus server to check if your server is susceptible to intrusions. Any security loopholes can leave your server open to unwanted attacks. 
The good news is that server protection software is designed with different compatibility and security protocols; you just need to figure out which one is more suitable for your server. 
Top 10 Antivirus Server in 2022
If you want to find the best antivirus server, you'll find it in this list. All these server protection software is excellent, and all you need to do is to read about each antivirus server's features carefully and choose one that fits your specific criteria.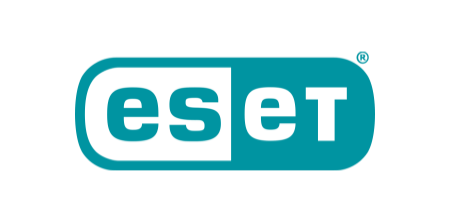 Pros: 
Remote Administrator Function (You can access and manage your endpoint, server, and mobile security from the web browser.)

Ultimate Ransomware Protection (Uses ESET's LiveGrid to detect any attempt of data theft and suspicious app samples)

Enhanced Intrusion Detection (Network traffic monitoring)

Reporting module (Updated reports about threats and potential server security risks)
Cons: 
Poor Phishing Detection 

Reduces System Performance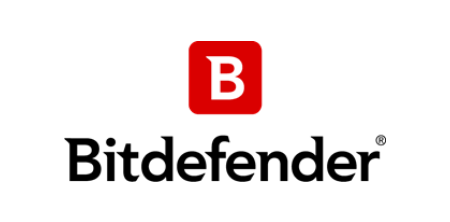 Pros:
Command-Line Analyzer (Prevents Macro and Script-Based attacks)

Fast Malware Detection 

Sandbox Analyzer (Analyzes suspicious files and blocks malicious activity)

Advanced Firewall (Monitors traffic and plugged-in systems)
Cons: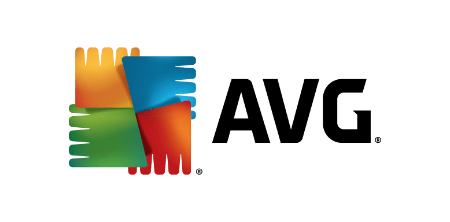 Pros:
Advanced Email Protection (Anti-Spam feature checks your emails for malicious files, codes, and content)

Financial Information Protection (Prevents data theft)

Advanced Network Protection (The Wi-Fi Guard detects false wireless access points)

Round-the-clock File Protection (Blocks unauthorized attempts that alter or delete your files)
Cons:
Not compatible with Mac devices

Not beginner-friendly user interface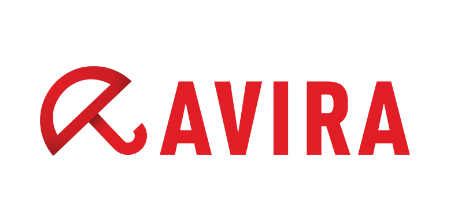 Pros:
Real-time Antivirus Protection

Blocks Botnet Attacks (Protects your endpoints from malicious attacks)

Manual Scanning 

Network Protection (Blocks hackers and cyberattacks from stealing your data)
Cons: 
Not compatible with Microsoft Windows Server 2019
Comodo Antivirus Server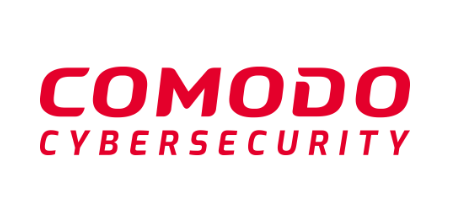 Pros:
Valkyrie-Comodo's official cloud-based platform (Instant file analysis)

OTA (Over-The-Air) Enrollment (Protects mobile devices wirelessly) 

Host Intrusion Protection System (HIPS) (Prevents the potential damage caused by malware)

Supports Windows Server OS from 2003 to 2012 and the Small Business edition
Cons:
Not beginner-friendly (Complicated KillSwitch and Task Manager)

Slows performance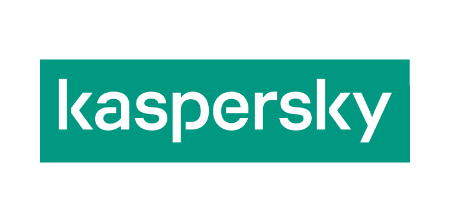 Pros:
Automatic Patch Management

Advanced Scans (Detects and eliminates system vulnerabilities)

Mobile Security (Kaspersky offers two free mobile licenses per user)

Ransomware Protection (Blocks malware and ransomware from stealing your data)
Cons:
Each purchase requires having at least 10 servers

Poor reporting capabilities 

Reduces System Performance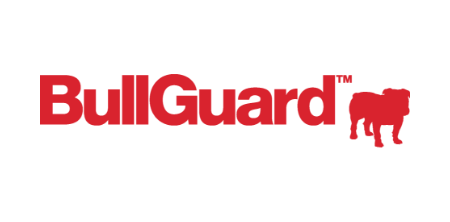 Pros:
Remote Control (Scan, reboot, update, delete, etc.)

Built-in Secure Browser (Monitors and secures online payments/Blocks unauthorized cookies, plugins, or extensions)

Advanced Protection Against Complex Threats

Easy to use
Cons: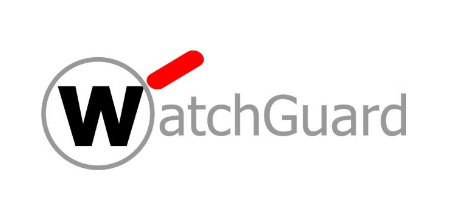 Pros:
Easy to use

Well-executed Interface with Top-notch Features

Panda Adaptive Defense (Blocks executable viruses and threats)

Advanced Malware Protection
Cons:
Restrictive and Faulty Hardened Mode

Poor Tech Support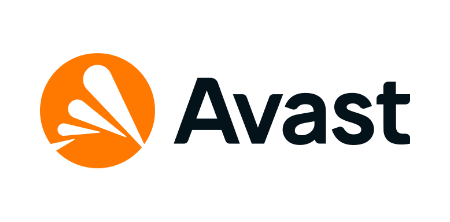 Pros:
Improved Patch Management

Built-in VPN and Data Shredder

Email Protection (Detects suspicious attachments and unsafe links)

Detailed Threat-related Report

Supports Windows and Mac desktops
Cons:
Not compatible with mobile devices

Limited reporting features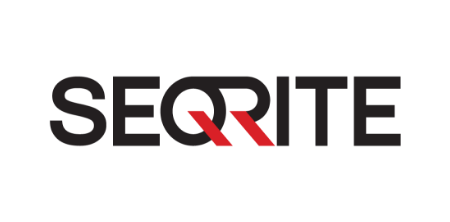 Pros:
Keylogger Protection (Blocks keyloggers from recording what you type on your keyboard)

Advanced Track Cleaner (Scans files and documentation to prevent privacy breaches)

Supports Linux, Windows, and Ubuntu servers

Innovative DNAScan Technology
Cons:
Not compatible with Android or iOS mobile devices
Top 10 Free Antivirus Server in 2022
If you have a small business or are just starting out, you can use a free antivirus server to protect your data and block cyberattacks. Some might think a free antivirus server is not as good as a premium one, but the ones mentioned in this section are among the best server antivirus on the market. 
Keep in mind that while a free antivirus server provides good server protection, it comes with its own limitations. 
Antivirus
VPN
Web Protection
Supported OS
Support
Money-back Guarantee
Unique Feature
Bitdefender
❌
✅
MacOS, Android
24/7
✅
Avira
✅
✅
Windows, Android, Mac, iOS
✅
✅
TotalAV
✅
✅
Windows, Android, Mac, iOS
✅
✅

Built-In Internet Security

Kaspersky Security Cloud
Limited
✅
Windows,
Android,
iOS
✅
✅
Panda
✅
❌
Windows, Android
24/7
✅

Vaccinates USB drives against malware

Norton
❌
❌
Windows, Linux, macOS
24/7
✅
Malwarebytes
Limited
✅
Windows, Mac, Android, and iOS
✅
✅

Behavioral detection for picking up on new malware

Immunet
✅
❌
Windows
✅
✅

Real-time Online Protection

Ad-Aware
❌
❌
Windows
✅
✅

Free Camera & Microphone Blocker

Avast One Essential
❌
✅ (Premium)
Windows, macOS, Android, and iOS
24/7 (Premium)
✅

Permission-based ransomware protection system
Is free server antivirus safe?
A free server antivirus does the bare minimum when it comes to security, and sometimes, it can even harm your device. If you use a free server antivirus from an untrusted source, you might encounter:
Vulnabrities that result from granting high access privileges to the server protection software 

Malfunctioning of the best security features of other apps such as

Firefox and Chrome

 

Privacy issues and exposure of your private browsing data
Free server protection software is a good choice for non-essential home devices or mail server antivirus.
Using a free server antivirus is a significant and unnecessary risk if you store classified information on your server. A free server antivirus, even if it is the best server antivirus, is not a good option for:
Law firms

Medical centers

Educational institutions

Banks

Financial agencies

Government agencies
All these entities handle sensitive information that must be protected using heavily encrypted server protection software.
How to Maximize Server Protection?
Server protection is about finding the best antivirus to protect your server from the most common malware attacks, including:
Viruses that modify, delete, or corrupt data

Adware: Serves unwanted or malicious advertising

Worms

Keyloggers

Trojan programs

Ransomware 

Spyware 
What happens when your server gets attacked with malicious software?
If you don't have server protection, the tiniest viruses can cause irreversible damage to your system. Besides, because there is no server antivirus protection, you won't even know your system is infected. Viruses are sneaky, and they hide pretty well. The longer they live on your server, the more time they'll have to discover all vulnerabilities and how to best attack them. 
Without proper server protection software, you are basically inviting all types of malware to steal your data. 
Once you decide what is the best server antivirus for your specific needs, make sure it doesn't have any vulnerabilities of its own. The necessity of using an antivirus server comes down to your server type.
You will need server antivirus protection for web servers, utility servers, OCS, and file servers. 
Top 5 Windows Server Antivirus in 2022
When it comes to choosing a windows server antivirus, there are many factors you need to consider, but these are the basic features of the best windows server antivirus.
| | | | | | | |
| --- | --- | --- | --- | --- | --- | --- |
| Windows Server Antivirus | Email Protection | Vulnerability Scan | IDS/IPS | Wi-Fi Scanner | Anti-KeyLogger | |
| Seqrite | ✅ | ✅ | ✅ | ✅ | ✅ | ✅ |
| F-Secure | ✅ | ✅ | IPS | ✅ | ✅ | ✅ |
| Webroot | ❌ | ✅ | ❌ | ❌ | ✅ | ✅ |
| Avira | ✅ | ✅ | ❌ | ✅ | ✅ | ✅ |
| Reve Antivirus | ✅ | ✅ | ✅ | ❌ | ✅ | ✅ |
I have Windows Defender. Do I need windows server antivirus too?
Windows Defender and windows server antivirus offer different security protocols. Windows Defender provides real-time protection against malware, spyware, and viruses. It also runs regular security scans of a user's email, internet browser, and apps to find and block these common cyber threats. 
A windows server antivirus provides the most critical security tool missing in Windows Defender; endpoint protection. However, if you prefer to only use Microsoft security tools, you can use Microsoft Defender for Endpoint. 
Although Windows Defender protects your system against common malware, its effectiveness is about 90%, according to AV-test.org's results. Avira, Bitdefender, Kaspersky, and even F-Secure outrank Microsoft in blocking prevalent malware at a rate of 99.9% to 100%. 
Windows Defender is popular because it's hassle-free and catches actual threats; it doesn't falsely block legitimate software. But it's clear that an advanced antivirus server can protect you from all types of malicious threats with almost perfect accuracy. 

Super-Fast VPS
Don't settle for just any VPS. forget about steam engines and old HDDs — get an NVMe SSD VPS from Cloudzy and experience true speed!
Get an SSD VPS
Ultimate Cyber Attack Repeller Combo
Investing in a server might be expensive, but if you don't have an antivirus server, you, your business, and your server are at great risk. Not all virtual private server providers can ensure 100% protection against the huge amount of malware attacks that come at us from every corner of the world. We talked about all types of antivirus for servers, and now it's time to talk about the missing factor that can put an end to cyber threats; 100% secure Cloudzy VPS. Check out our budget-friendly prices and turn your server into a fortress today!
FAQ
What happens if malware attacks my server and I don't have server protection software?  
The malware hides in your server and starts to look for vulnerabilities. As soon as the malware is activated by its CnC (command-and-control servers), it disables network security measures and starts extracting data from the network. Before you know it, your personally identifiable information is out in the open, available to all hackers. 
What does server antivirus prevent?
Computer breakdowns,Slow performance,File damage,Frequent computer crashes,Data theft and Hard disk malfunction.
How to make sure my windows server antivirus works?
Here are simple steps you can take to keep your windows server antivirus alert at all times:
Check and install available updates to keep up with evolving malware.

Use cybersecurity testing (The Anti-Malware Testing Standards Organization (

AMTSO

))

Check your router security.