Economic Forex RDP VPS
Premium Forex RDP VPS
Free Setup - No Contract
More than 15 Locations All Over the World
Choose Whatever Location Best Suits Your Business: Get a VPS Closer to Your Users, Remove Latency
Trade Forex on an RDP Server
Get the ultimate tool for raising your Forex trading to a higher level of success — the Cloudzy Forex RDP is a remote computer right up close to your broker, so you'll have less slippage, minimal delay, and more control.
Fastest Hardware
NVMe storage and DDR4 RAMs for superfast trading instances
Install any Trading Platform
Install MT4, MT5, or any other platform with full admin access.
Closer to your Brokers
Forex RDP Servers near all major brokers
Perfectly Reliable
RDP Server that doesn't crash — with 99.95% uptime
Cloudzy's Forex RDP hosting offers a remote desktop server to run your Forex trading platform on and get better results. With 14 locations all around the world and the latest hardware, you can use MetaTrader close to your Forex broker. You can use free RDP apps like Windows-native Remote Desktop Connection to connect to your Forex RDP system and trade better than ever.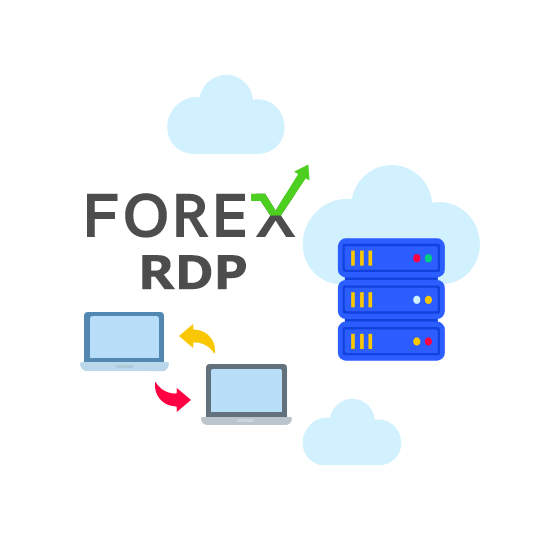 What Our Clients Have to Say
I have tried different VPS companies and I can say I am very satisfied with Cloudzy performance. They have treated me well and had a solid uptime and performance. I do recommend them A+.
Great Service, Very Reliable
Cloudzy provides fast and very reliable servers. They were very helpful when we were migrating from our old providers, quickly resolving any issues we have had. Thier support is great I can't recommend them highly enough!

Great customer support and good services at a good price
I have been using their services for about a year now, and except for a small issue, the service has worked very well all this time. Their customer service is very quick and good, and the price is good.
Find the VPS Solution that Suits Your Needs
Take a look at our wide selection of VPS hosting solutions and find the one that will really synergize with your company. You can always contact us and we'll help you find the plan you need to make your business a success. Get your VPS Solution right now!
What is Forex RDP?
Forex RDP is a remote desktop server that lets you run Forex trading platforms to buy and sell currencies on the Foreign Exchange market.
Do I have to install Windows on my Forex RDP?
No, not at all! It's equipped with a free Microsoft Windows of your choice right out of the box, so you just need to log in and start trading.
Do you offer a free Forex RDP trial?
Not at the moment, unfortunately. With our 7-day money-back guarantee and our numerous 5-star reviews, you can rest easy choosing Cloudzy as your Forex RDP hosting provider. There is literally zero risk.
Pay with Ease
We accept payment with Bitcoin,
PayPal, PerfectMoney, and all your
favorite credit cards -- and more…
7-Days Money Back Guarantee
You'll have Nothing to Worry About.
Get Started Now