NFT is short for a non-fungible token. When someone buys an NFT, they have ownership of the original copy of a digital file or content. NFT bot is similar to a sneaker bot, which means there's NFT copping and NFT reselling. However, the NFT bot market is relatively new, so we have prepared this article to give you all the information you need before investing in an NFT bot.
What Is an NFT Bot?
An NFT bot takes care of the checkout process automatically whenever you want to buy an NFT. Using an NFT bot can give you a boost in this market, but investing in the right type of NFT bot is essential to your long-run success. 
Different Types of NFT Bots
This NFT bot has a funny name, but you should know that a Spoofing bot can create costly illusions in the NFT market. A Spoofing bot's job is to deviate buyers from realizing the actual worth of an NFT. The best NFT bot is hard to detect, especially since the NFT market is still new. So if you ever see a lot of bids on NFT auctions at a lower price than the asking price, a Spoofing bot is probably in play. 
Some NFTs are harder to cop, especially if they are released in timed auctions. Here's where a Sniper bot can come to your rescue. This NFT bot waits for the absolute last minute to place a bid so that you can get your NFT at the lowest price. Most buyers don't have the time to scan the bids and place one at the right time. So rest assured, a Sniper bot does not miss its target.
Fancy buying an NFT in bulk? The Scalper bot can make that happen. This NFT bot buys your desired digital file or object to the point of being sold out. You can then resell the things you bought in a secondary market at a much higher price. It's easy to make a lot of profits with this bot only if you put in the time and effort to sell in the right market at the right time. 
How Scalper Bots Attacked Time Magazine's NFT Launch & Won 
Time Magazine released 4,676 NFTs called "TimePieces." They had a plan to stop NFT bots, but unfortunately, their plan failed. Scalper bots snatched up all NFTs in less than 5 minutes. Each NFT or TimePiece was worth $310, but when they were re-released, the lowest price was $9,500, triple its original cost. 
The best NFT bot creates the perfect illusion, and that is where the Spinner bot comes into play. This bot collects NFTs and holds them in your shopping cart without checking out. This makes it look like those NFTs no longer exist on the market, but that's only how it seems. The Spinner bot puts these NFTs on a secondary market, and once there is a buyer, the bot proceeds with the initial checkout. The brilliance of the Spinner NFT bot is that it prevents your shopping cart from timing out, so your potential buyers on the resale market have plenty of time to browse for rare NFTs that are in your position. Also, if no one wants to buy the NFTs you released, you can just drop them from your shopping cart and move on to the next. 
Features of the Best NFT Bot 
Investing in the best NFT bot can seem risky if you don't know all the benefits that come with it. The most important thing you need to know about an NFT bot is that they work like catalyzers in the NFT market. You will be able to snatch up your NFT and resell it for a nice profit in a short amount of time. Let's dive into the details so you can have a clearer idea of what an NFT bot can do for you. 
Lowering an NFT price by lowering its value
The best NFT bot works its magic so that you can grab many NFTs at a much lower price. Here's how it works: if your bid is accepted, the bot cancels, which decreases the value of the NFT when it is relisted. Then, you can get the NFT you're after by making a lower bid, resulting in a much higher profit when you resell it on a secondary market.
Increasing an NFT price using an overvaluing technique

 
When your NFT bot purchases a lot of well-priced NFTs all at once, the demand increases like crazy. If something is sold out within minutes, everyone will think it must be valuable. So when you attempt to resell it, you can jack up the price at any rate you desire because customers can't see the NFT's original price. 
Making real money with fake bidding
Hold onto your hat because this is a good one. With fake bidding, sellers can manipulate the NFT market any way they like. For example, they bid on an NFT at a high price that is really not worth its value, then reject the bid to make it seem like that NFT is actually more valuable. Another trick is that they will place a ridiculously low bid on an NFT and accept it. Those who have purchased at or above market price panic and sell at a lower price than they initially paid. At this point, all these NFTs will be available at the lowest price; then, you can make a huge profit by buying and reselling them in the resale market. Sounds like a vicious cycle, but it really works. 
Making a profit by selling non-authentic NFTs
If sellers have the best NFT bot, they really have a superpower. They can create fake NFT projects that don't match policy IDs. Customers will eventually buy these fake NFTs, which are absolutely worthless in the resale market.
How Does NFT Minting Bot Work?
Before discussing the NFT minting bot, let's talk about minting an NFT. NFT minting means converting a blockchain-based token into crypto collections or digital purchases. These digital assets are stored on a dedicated database, and no one can access, edit, modify or delete them except their owner. An NFT minting bot can give you all the advantages you need to mint faster and make a nice profit in the resale market. 
Popular NFT Bots in 2022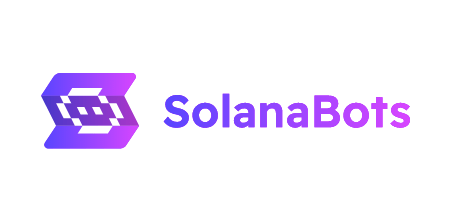 SolanaBots is the best bot for Solana NFT creators. This is the bot for you if you want to promote your NFTs on the secondary market and make them stand out. Also, SolanaBots offers three cost-effective packages for NFT creators at all levels, so everyone's a winner. 
SolanaBots Features
The Discord bot tracks the seller's and buyer's addresses

The Twitter bot monitors all NFT sales

Offers infographic of top three NFT sales in the last 24 hours

Offers regular updates on the current best sales

Snapshot of holders

Customized dashboards

Quick setup process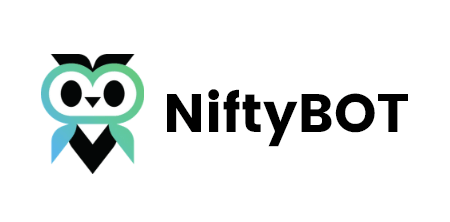 NiftyBot is the second-best bot for Solana NFT creators. This bot is packed with practical before-mint and after-mint features. Here's a list:
NiftyBot Features:
Automatically banns raid bots

Customized whitelist wallet

Live feed of your project's mints

Offers daily snapshots of your server's activity

Immediate rarity check after minting

Unique algorithm to calculate the best NFT deals 

Instant sales alerts

Greeting messages for new holders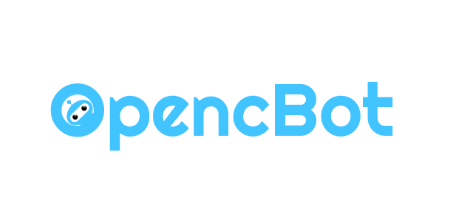 Finding the best Opensea bot can be challenging since developers release these sneaky helpers round the clock. If you roam around in the Opensea marketplace, you should know about this NFT bot.
OpencBot is the best NFT bot if you want to win in the Opensea marketplace, especially if you are an NFT creator. With this Opensea bot, you can upload unlimited NFTs in 3 simple steps: Prepare, import, and run the bot. You can get all the benefits of OpencBot at $399.
OpencBot Features
Automatic uploads

Supports Polygon or Ethereum

100% secure

Supports Windows

Supports captcha solving 

Detailed guide

Free Updates

Lifetime License
Having options is never a bad thing, so if you decide that none of these NFT bots are right for you, here is a list of other NFT bots that might be a better fit:
Rule Celebrities' Favorite Ape NFT Market with Ape NFT Bot
You might have heard of The Bored Ape Yacht Club, one of the best NFT collections in the market. Many celebrities, including Snoop Dogg, Jimmy Fallon, and Madonna, have joined the BAYC family and can't say enough nice things about it. If you want to snatch up NFTs in this competitive NFT market, you should definitely get the best ape NFT bot you can find. 
The NFT market skyrocketed when no one thought it would, and now, there's not one NFT enthusiast that doesn't want to get his hands on an ape NFT. Ape NFTs are cute and relatively unique, and people are paying millions of dollars for them. And whenever big money is on the table, NFT bots are the best game in town. Finding the best Ape NFT bot might be challenging, but we've done it.  
Run the Best NFT Bot with Our Brilliant Solution
We have the best solution for you if you need a reliable and secure virtual server to run your expensive NFT bot without a hitch. Our Python Hosting services run on powerful servers that can give you a leg-up in the NFT market by making everything run smoothly and fast. Here are some of the advantages of using our Python Hosting services for running an NFT bot:
Guaranteed uptime

SSL protection

7-day money-back guarantee

24/7 support

14 worldwide data centers
The smart NFT trader uses every tool at his disposal to win the NFT bidding game. Are you one of them? Reach out to get more information about our budget-friendly python hosting deal and gain huge profits in the NFT market before it's too late. 
FAQ
Why should I use an NFT bot?
Even full-time traders can't monitor the NFT marketplace round-the-clock. Using the best NFT bot can help you save time and increase your profits fast. If you want to win the NFT trading game, you need to be smart and use any tool that can improve your chances of gaining more profit. 
Can I withdraw my earnings with an NFT bot?
Yes. You can withdraw all of your earnings that are in your digital wallet at any time. Make sure to check what withdrawal options your NFT bot provides.
Is NFT bot profitable?
It depends. The NFT market is fairly new, and you need to gather all the essential information before investing in the best NFT bot. Buying an NFT bot will only be useful if you can configure and use it properly. 
Is using an NFT bot illegal?
No. However, like any other online market, the NFT market needs to attract as many buyers as possible to create substantial growth. But when an NFT bot is copping NFTs left and right, many customers won't be able to get their desired NFT which leaves them frustrated. This will have a negative impact on the growth rate and user experience. 
How much is the OpenSea minting fee?
The minting fees on OpenSea varies based on the current value of the cryptocurrency you use. You need to pay $70 to $300 for initializing