Windows TeamSpeak VPS
Linux/FreeBSD TeamSpeak VPS
Free Setup - No Contract.
TeamSpeak is a proprietary voice-over-Internet Protocol application for audio communication between users on a chat channel, much like a telephone conference call. Especially for gaming, TeamSpeak is considered the number one choice for VoIP communication among gamers. Besides joining thousands of free TeamSpeak servers, you can create your own private TeamSpeak VPS and connect to your gamer friends with it.
Our dedicated TeamSpeak Virtual Private Servers give you the full functionality of the VPS machine as well, including full root access and all admin rights. You can have your choice of operating systems for your TeamSpeak server software, including Linux VPS, FreeBSD VPS, and Windows VPS. All versions of Windows come free with your VPS hosting plan.
More than 15 Locations All Over the World
Choose Whatever Location Best Suits Your Business: Get a VPS Closer to Your Users, Remove Latency
Get the safe and sound
TeamSpeak
VPS you want for a reliable communication at the
best price
out there. Our TeamSpeak Virtual Private Servers run on powerful hardware, equipped with NVMe SSD and fast, low-latency 1Gbps connection, giving you the best speed and response time. Our TeamSpeak VPS are hosted at reliable datacenters all around the world. Instant setup with the OS of your choice, including Windows for free.
Guaranteed Uptime
Never stay behind the doors. Always be there for your customers.
Reliable Connectivity
A good datacenter never lets their connections drop or waver.
Fastest Hardware
With fast, dedicated resources, your services are never throttled.
Dedicated Resources
Dedicated resources ensure you will never compete for computing time.
Convenient Locations
Located at several hubs of the Internet around the world.
No Outages, No Failures
Never-failing powerful new hardware, backed with emergency power sources.
Caring Support Team
Your work is important. We know, we care, and we support you.
From agile little virtual machines to robust
performance VMs, boasting Enterprise SSD and

powerful hardware. Batteries included!
TeamSpeak is the number one choice for VoIP communications among pros. Gamers choose TeamSpeak for its reliability and quality. A Virtual Private Server or VPS is the perfect host for TeamSpeak Server software, as it is much cheaper than a dedicated sever but fits the requirements of running a team chat server smoothly. Depending on the size of your chat server, and the OS you prefer, there are many options and plans available.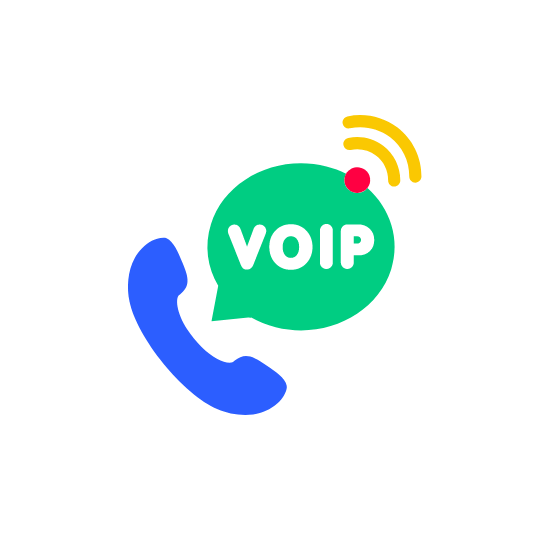 Dedicated Linux VPS Servers
Nothing is shared. Our VPS machines with dedicated high-quality resources bring you the reliability, performance, security, and stability you want. All that, but at the price of shared hosting! Our US cluster includes 8 data centers in New York City, Washington DC, Buffalo, Los Angeles – California, Phoenix – Arizona, Dallas – Texas, and Seattle – Washington, and Pittsburgh – Pennsylvania.
What Our Clients Have to Say
I have tried different VPS companies and I can say I am very satisfied with Cloudzy performance. They have treated me well and had a solid uptime and performance. I do recommend them A+.
Great Service, Very Reliable
Cloudzy provides fast and very reliable servers. They were very helpful when we were migrating from our old providers, quickly resolving any issues we have had. Thier support is great I can't recommend them highly enough!

Great customer support and good services at a good price
I have been using their services for about a year now, and except for a small issue, the service has worked very well all this time. Their customer service is very quick and good, and the price is good.
Get a Hosting Solution Today!
Get one of our hosting solutions and succeed in your business. We are always there for you with a 24/7 support and brilliant services. Get our plans today!
Is TeamSpeak free to use?
TeamSpeak Client software is free to download and install on all platforms. If you have your own server or VPS, you can install and run TeamSpeak Server on it free of charge. The free license for TeamSpeak Server is good for most clans and guilds, since it can host up to 32 users.
Why do pros use TeamSpeak?
In short, better audio quality and less latency. Also, even if you're using Discord, TeamSpeak can be used as a back-up in case Discord crashes which it has done in the past.
Is TeamSpeak better than discord?
Discord is generally better considering it has many features that TeamSpeak lacks. But Discord's downside is its disk and memory usage. On the other hand, TeamSpeak fares better on a private VPS or private server since it is not as resource-intensive and therefore is more cost-efficient.
Is TeamSpeak secure?
With TeamSpeak 3 or TS3, AES-based encryption can be enabled for the entire server, or even just specific channels.
Why Cloudzy.com?
At Cloudzy, you can get the minimum hardware required for a working Free TeamSpeak Server at the cheapest price out there. Our TeamSpeak Virtual Private Servers are strategically located in data centers all around the world, and are equipped with powerful hardware and fast and reliable connectivity.
Pay with Ease
We accept payment with Bitcoin,
PayPal, PerfectMoney, and all your
favorite credit cards -- and more…
7-Days Money Back Guarantee
You'll have Nothing to Worry About.
Get Started Now