If you want to start a business and your mind is struggling to solve the data center vs. server room pros and cons dilemma, this article is for you. 
Before the Internet took over everything in the digital world, one had to pay a lot of money to have a secure and well-maintained data center or server room. Not to mention that most servers were located on-premise, which raised the risks of data loss.
Fortunately, technology came to the rescue in recent years and has offered safer and cost-friendly connectivity options for most businesses. However, before you pick a winner in the data center vs. server room contest, it's best to know their main differences. 
The Main Difference Between Data Center & Server Room
Before getting into the data center vs. server room technical differences, here's a simple explanation to get a general idea of what they actually are.
Imagine an entire building that is wholly used to store and support a large amount of server hardware and networking equipment; that's called a data center. On the other hand, a server room is a specific area or room for this exact purpose but is located on your premise.
The good news is that both of these options allow you to control your business's data and infrastructure. But one important factor can tip the scales in favor of the data center; running on multiple nodes with externalized data stores.
Also read: On-Premises vs. Cloud
Datacenter vs. Server Room: General Advantages & Disadvantages
data center vs. server room pros and cons list vary based on each business's needs. Still, once you know each option's general advantages and disadvantages, the choice will be much easier.
On-premise Server Rooms Advantages 
The best and most important advantage of having an onsite server room is that you own it 100%. However, this ownership comes with a price; 100% of the responsibility falls on you too. 

Having your server room at your premise gives you the ease of mind that you can access it at any time. 

You will be able to modify and manage your facilities based on your business's needs throughout the year. 

Another benefit of having a server room is the security. You will have complete control over your system, which is a huge reassurance, especially with the rising risks of cyberattacks. 
On-premise Server Rooms Disadvantages 
Having complete control over your data means that your team's workload will be pretty high. Challenges come when you are not expecting them, and your team should be able to handle them efficiently. Imagine that there's a problem with the physical infrastructure of your business, and your team is busy maintaining the health of the servers. As a result, they will have no time to tend to initiatives that directly impact your business.

Another crucial error in having a server room is that backups are less effective. Also, your data is at risk should an emergency such as a fire, flood, or theft occur. 

Let's say you are doing well and want to expand your business to new locations; having a local server makes this quite hard. All your data is stored onsite and once you open your new branches, you need to develop a practical solution for everyone to connect to headquarters easily. And as you already know, choosing a data center location is crucial when it comes to your business's success which will be discussed in the following sections.

And now the question lingering in the back of your mind is, what about the up-front costs? Up-front costs can be predictable if you know what kind of server you need, but most on-premise servers are pretty expensive. 
Data Centers Advantages 
Data centers are the best option for business owners who are just starting out because they won't have to worry about the financial burden of infrastructure and maintenance of onsite servers. Even if you have a big budget, it's wise to reduce your costs whenever possible. 

You will not be in charge of maintenance responsibilities which means you can focus on improving your business or expanding ahead of time. 

data centers have extra backup systems for network access, electricity, and climate control. 

Many data centers have backup power generators. So you won't have to worry about local power utility outages.
Data Centers Disadvantages 
In the case of up-front costs, choosing a data center can be expensive, especially if you choose a colocation one.

Setup fees for hardware and software are high.

You would have to rely on the data center for maintenance, security, and uptime.
What is in a server room?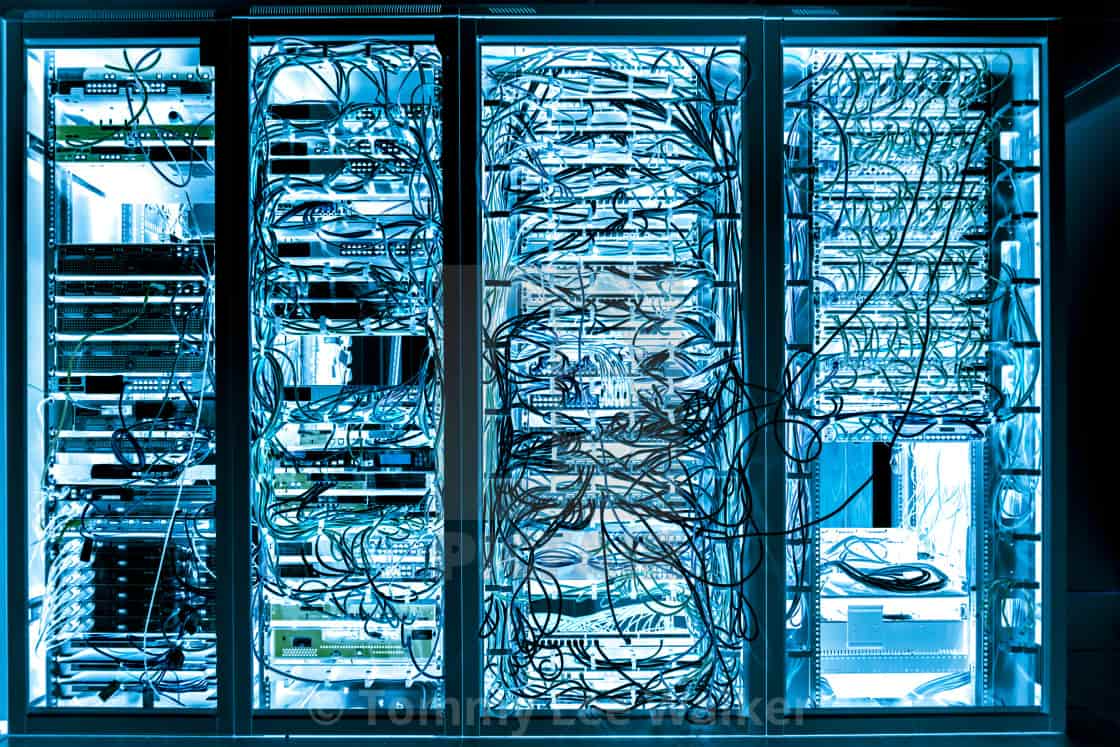 Server Racks

Routers and Switches 

Network Cabling 

Cable Management Equipment 

Super-Fast VPS
Don't settle for just any VPS. forget about steam engines and old HDDs — get an NVMe SSD VPS from Cloudzy and experience true speed!
Get an SSD VPS
Secure Server Room Requirements 
Now that you know the differences between data center and server room it's time to discuss their unique requirements. 
Before you go for the server room option, look at this list to make sure you set up everything correctly. 
Server Room Premises
A separate building is the best option for a server room location. However, if you have no choice but to have the server room within your company building, make sure the area is fully prepared to withstand environmental hazards. 
Power Supply
The best way to protect your data is to have a completely separate power supply for your server room. However, if you use one power supply for all your systems, make sure you use socket strips with voltage filters. It's best to have an uninterruptible power supply (UPS) in case of power failure, so your systems can shut down properly. Also, you can opt for a backup power generator to maintain the systems in case of an emergency.
Raised Floor System 
A raised access floor system is a common component within a server room. Electrical wiring, data and telecoms wiring, security wiring, and HVAC/air conditioning system components should be hidden in the raised floor space for safety reasons.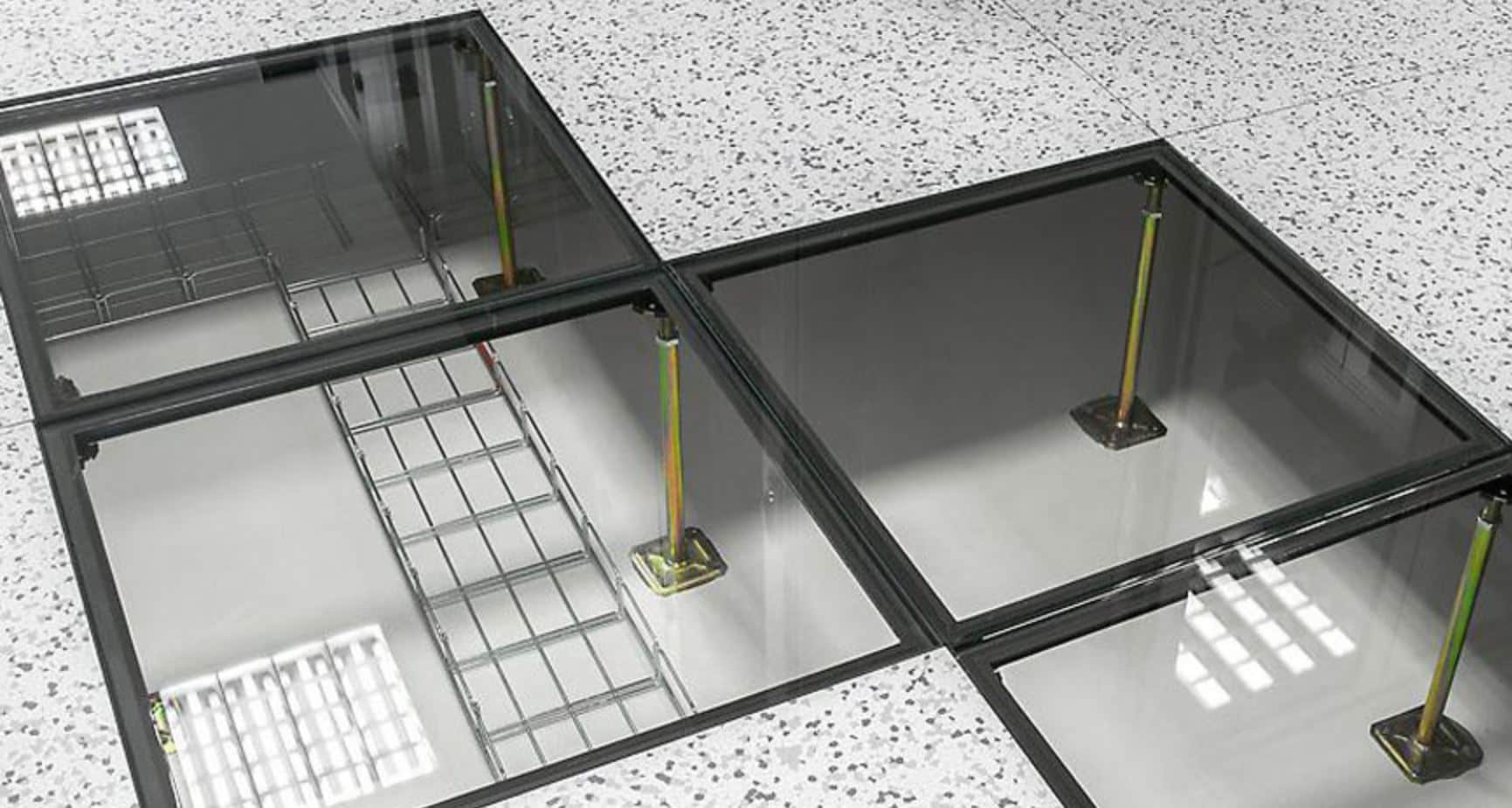 A floor system with perforated panels keeps the server room from overheating which is a great advantage. It also provides an air distribution system for general ventilation, and it's easy to maintain.
Data Center Requirements
Facility Location
How important is location when choosing a server? Perhaps this is the second toughest choice you have to make besides the primary predicament of data center vs. server room. The reliability and safety of all your IT equipment depend on your server's location. 
Suppose your data center and your company are too far from each other. In that case, you will probably face Internet connections and speed problems. You can opt for fiber wiring, but they only work within a 25-mile radius.

Regular maintenance can be difficult if your data center is a hundred miles away. You should pick a close enough location so your IT team can access it quickly in case of emergencies. 

Latency issues can occur if your data center is not close to the source of your data generation.

It's crucial to have a data center in a safe area that is not prone to environmental disasters such as floods, earthquakes, and fires.
Data Center Infrastructure
data center infrastructure consists of physical and hardware-based components, including all IT devices, equipment, and technologies.  
Mechanical, electrical, plumbing, and basically all electrical systems must be of high quality at all costs.

Having Uninterruptible Power Supplies (UPS) is crucial to protect the data center from power failures, surges, and fluctuations.

If you want a stable facility, make sure you have high Power Usage Effectiveness (PUE).

Your data center should run on multiple power grids and have batteries or flywheels in case of a power shortage.

Avoid using outdated tech because not only will it affect your business's stability, but it also leads to costly maintenance over time.
Service Stability & Reliability
It would be best to use a data center that boosts your business in every manner possible and for that matter, you need to pay close attention to your SLAs.
Read your SLAs (Service Level Agreements) carefully and double-check network uptime, power service, and temperature stability.
data center 1 to 4 rating systems can help you choose the best option for your business:
Tier I:

99.671% uptime – about 29 hours of downtime annually

Tier II:

99.749% uptime – about 22 hours of downtime annually

Tier III:

99.982% uptime – 1.6 hours of downtime annually

Tier IV:

99.995% availability – about 0.438 hours of downtime annually
What Tier rating do I need? 
The Tier rating specifies the redundancy requirements and the power distribution paths. It's not wise to give you an answer without knowing the specific needs of your business, so please get in touch with us for more information.
Bandwidth limits and disaster recovery strategies are other key points you should check in the SLA before choosing your data center.
The data center vs. server room battle is becoming more challenging, right? Don't panic. By the end of this article, you will have all the information you need to make the best decision for your business. 
Types of Data Centers
data centers are classified based on their technological usage and energy efficiency. There are four main types of data centers, including enterprise, managed services, colocation, and cloud data centers.
Each type of data center is an organization's most critical asset and its whole purpose is to support business applications and provide optimal servers.
Enterprise data centers are 100% owned and controlled by companies and optimized for their end-users.
Managed Services data centers
Managed Services data centers are supplied and supported by a third-party services provider. A company that rents the facility and equipment instead of buying it.
Colocation/Colo data center
Colocation/Colo data center is a company that rents space and hosts the infrastructure within a data center. Companies and organizations can rent equipment, space, and bandwidth from colocation data center providers.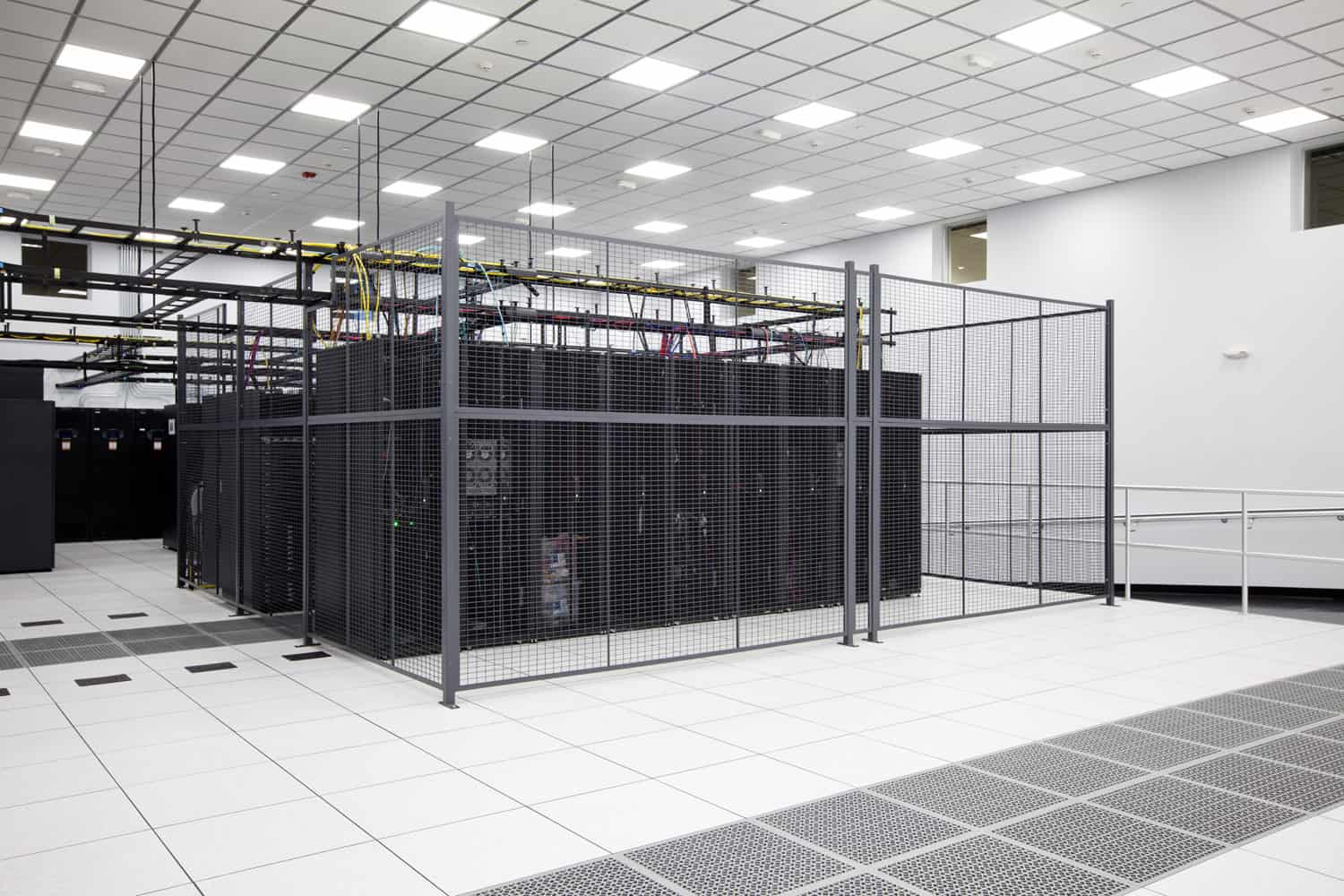 Cloud data centers are offered by a cloud service provider such as Amazon Web Services (AWS), Microsoft Azure, or IBM Cloud providers.
How Can You Monitor Server Room Temperature?
Servers, switches, and almost all network infrastructure are highly affected by temperature, airflow, and voltage changes. Temperature sensors are the best device to monitor server room and data center environments. 
Suppose you have invested in high-quality air cooling systems to keep your data center or server working at its peak level. But what happens if these top-notch cooling devices fail without you even noticing?
The temperature rises slowly, all the equipment is getting warmer, and soon the fans won't be able to cool them down, and everything shuts down with no warning. Now you are stuck at one point and can't access anything in your data center. 
This sudden downtime costs you a lot of money, and in the worst-case scenario, your equipment is damaged for good. Then you are forced to replace everything to keep your business up and running, which can be quite expensive. 
You can avoid all this hassle if you purchase a few server rack temperature sensors from the get-go. 
Best Solution for Small Business
By now, you are weighing all these points against each other to decide which is better for your business's needs, data center or server room. But what if there was a third and more cost-friendly option?
VPS stands for Virtual Private Server, which acts as a unique solution for all small businesses. Basically, a VPS allows you to operate from a virtual server, and that server can be located anywhere in the world. 
VPS is 100% dedicated to your needs. The best thing about a VPS is that it separates your data from other users on the OS level, which means it's a totally private server you can use at any time. 
If this sounds like the kind of server that can be beneficial for your business's unique needs, we offer various VPS services. Check my guide about how to choose the best VPS hosting provider if you have any more questions. 
FAQ
What is a colocation data center?
A colocation data center is a facility that provides the building, cooling, power, bandwidth, and physical security. This type of data center can provide physical or virtual servers based on each client's specific needs and is the best option for those who don't want or can maintain their own data center. 
What are data center cages?
Cages refer to the type of space that comes with colocation data centers. The purpose of these cages is to separate one customer's space from another, and the best thing about them is that they are moveable. 
How can I measure the efficiency of a data center?
The industry-standard metric for data center efficiency is the Power Usage Effectiveness or PUE™. Most simply, PUE™ equals the total energy consumption of the data center divided by the energy consumption of the IT equipment.
How much does a data center cost?
According to the U.S. Chamber of Commerce, the average cost of a data center is about $215.5 million.
What are the key elements in a server room?
Precise Environmental Control 

Airflow Planning 

Fire Suppression System

Cable Management Solutions 

Redundant Power Sources 

Physical Security 
How can I get more airflow through equipment racks in a server room?
You can solve this problem by optimizing the way cooling air gets into the equipment rack. Racks with a solid front slow the air cooling process to the point that interior temperatures climb above 104°F (40°C).