Nowadays, the Mt4 platform can significantly impact your business performance and effectiveness by having access to trading a range of markets. Multiple instances of MT4 grow your online retail foreign exchange speculative traders on a large scale by automating your trading and doing several necessary actions on your behalf.
That is why all the traders want to know how to install multiple instances of MT4 in one place to make the most of its capabilities. Connecting to a single Forex VPS can make it well when running multiple mt4 client terminals on high-Performance SSD VPS Servers.
On the other hand, it can cause problems if there is a lack of VPS resources to support multiple MT4 instances. Let's dig deeper to find out about requirement VPS resources, and then we will help you install multiple instances of MT4.
10 reasons to use multiple instances of MT4?
The big goal to install multiple mt4 accounts are the significant advantages it offers.
Optimize the performance of each MT4 instance
Distribute the memory usage
Increase the utility of hardware's performance
Carry on great speed
Have better-organized workspace
Provide multiple accounts smoothly and without fault
Create group trades for multiple accounts
Offers excellent security and stability
Deliver analysis tools in different levels
Make high flexibility and customization option
Also Read: How to Trade Using MetaTrader 4
7 valuable tips of MetaTrader 4
Multiple MT4 client terminals installation is as easy as you install a single MT4
Robust VPS resources are the critical requirement to have the best performance without fail
Multiple MT4 Client Terminals help you copy Forex trades between different MT4 accounts and optimize several Expert Advisors simultaneously.
It is recommended to run at least 4 to 6 platforms at the same time with an appropriate VPS system.
To install multiple mt4 accounts on the same computer, you do it once, like installing a single MT4 terminal, although you need to consider a separate location for each installation.
Running multiple MT4 instances at the same time is very helpful for traders with multiple monitors
Have one MT4 instance running on every single of your monitor to organize your work better
Why Do Traders use Multiple MT4 Client Terminals on a VPS?
Generally, three factors are essential for Forex traders to be successful in installing multiple instances of MetaTrader 4:
Logging into each MT4 account instantly
It lets you log in to different MT4 accounts from one broker at once when establishing multiple instances of MetaTader4.
Sharing Forex trades on every MT4 account
The second factor leads to trade copying which helps you mirror the actions from one MT4 account to other MT4 accounts.
Optimizing multiple Expert Advisors simultaneously
It enables you to run multiple expert advisors strategies by installing many MT4 terminals.

Want to Improve your Trading?
Give yourself a better chance at the Forex market by hosting your trading platform right next to your broker.
Get a Forex VPS
What are the minimum resources for multiple instances of MT4?
Windows 2000 or XP
1.0 GHz CPU (single-core)
512 MB RAM
Screen resolution 1024×768
10 GB Hard Disk space
Connection speed 36.6 Kbps
Chrome or Mozilla Firefox 2.0
What are the recommended system requirements for MT4
Vista, Windows 7, Windows 8/8.1, Windows 10
Intel Core i3, but recommended- Intel Core i5 or higher
Over 8GB RAM
1Mbps or higher speed internet connection
Related Articles: How to Set Up VPS for Forex
How to install multiple instances of MT4 on a Forex VPS?
The exciting fact here is that you can successfully go through the step-by-step guide of installing multiple mt4 accounts at a glance.
Multiple Instances installation steps teach you how you can install multiple instances of MT4:
Step 1: Download the MT4 Installer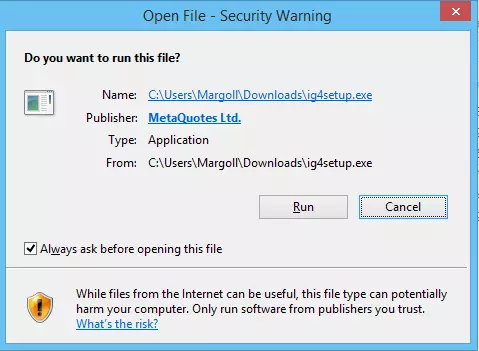 Download the MT4 installer and run the IG4 set. Click on "Run" and start the process
Before clicking on Next go to settings: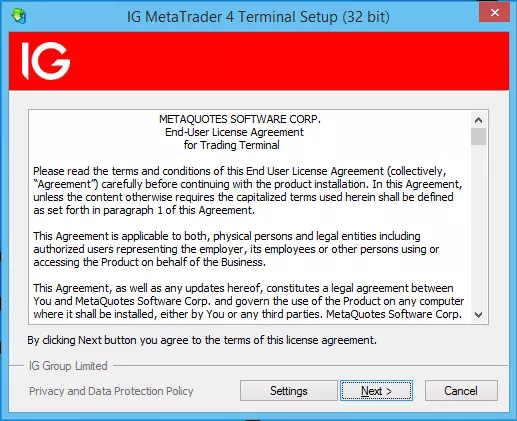 MT4 installation folder shows the default path "C:\Program Files (x86)\MetaTrader 4 Terminal."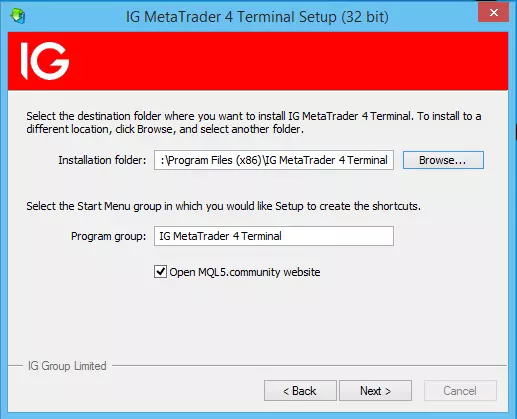 Click on the Browse option to create multiple folders to install each terminal separately in different locations.
"C:\Program Files (x86)\MetaTrader 4 Terminal-1"
"C:\Program Files (x86)\MetaTrader 4 Terminal-2"
"C:\Program Files (x86)\MetaTrader 4 Terminal-3"
Note: you need to pay attention to each number at the end of each path to recognize the number of Mt4 installation accounts.
Then click next and let the setup proceed on
Also Read: Closing All Orders with One Click by MT4
Step 2: Create the first instance of MT4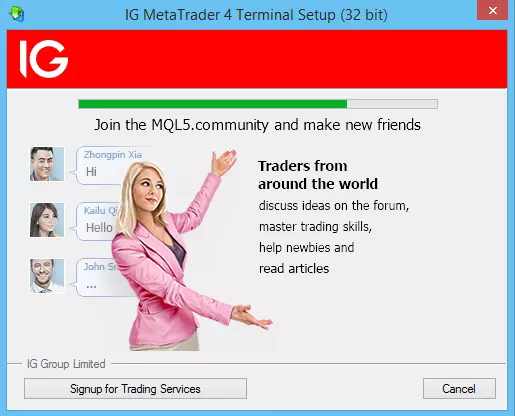 After Running the MT4 installation once will create the first instance of the Mt4 terminal.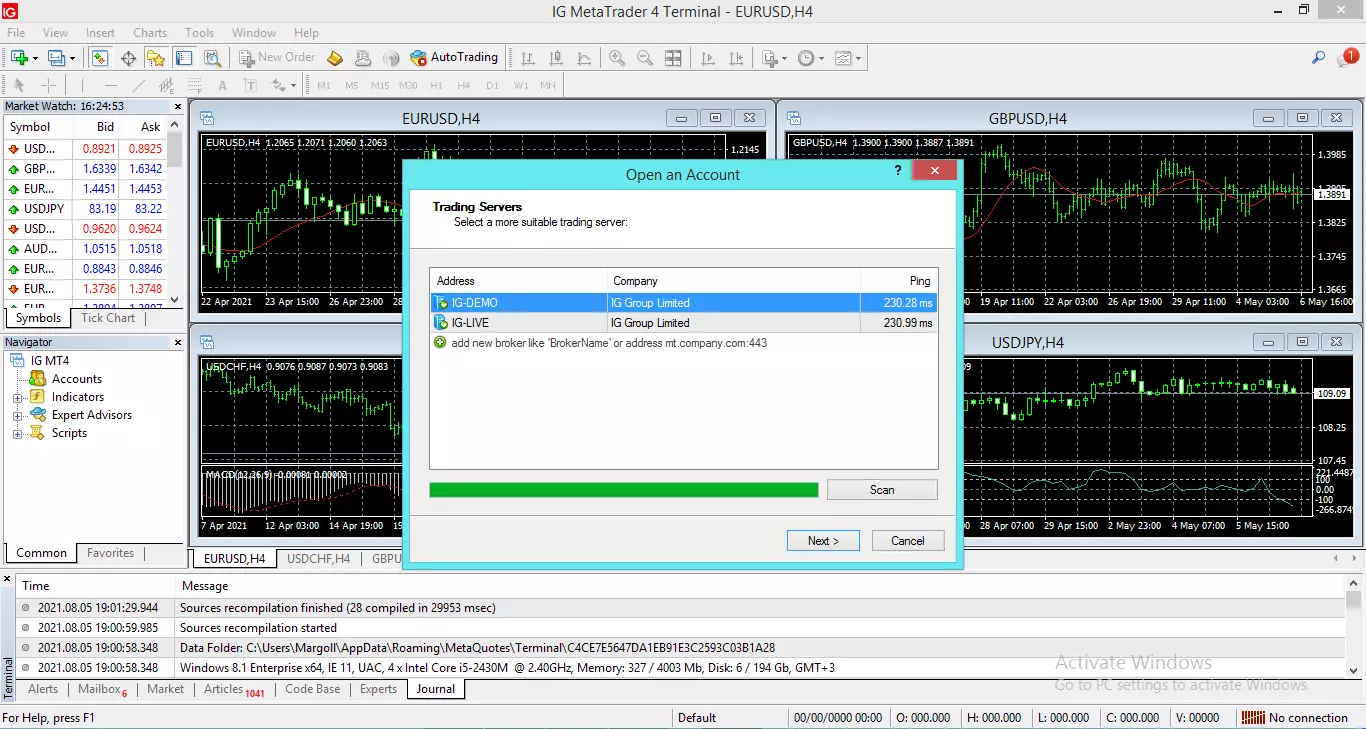 Go to" C:\Program FilesX86\ "(or anywhere else you install the file) now you can see the "Metatrader 4-1" folder.
Right-click on the folder and select "Copy" from the menu and do this again and select "Paste" to copy the folder" MetaTrader4-1)
Note: It is possible to press CTRL+C and then CTRL+V to copy the folder.
Rename it to "Metatrader 4-2" and go on with this until you reach the desired number of terminals.
Step 3: Run each terminal separately
When you have done the copy process for multiple instances of MT4 folders, you should run each terminal separately and set it up correctly.
Going through in detail, you need to open an account for each account.
Note: it is normally done from the terminal window. However, some brokers won't let you do, so you'll need to connect to their member's area and make additional accounts in there.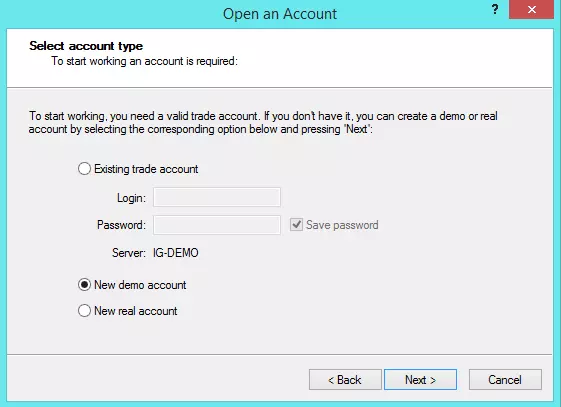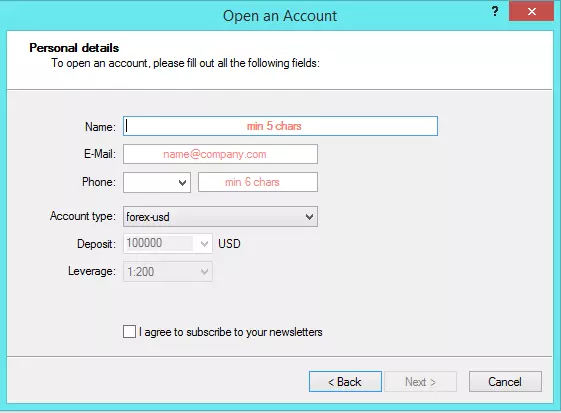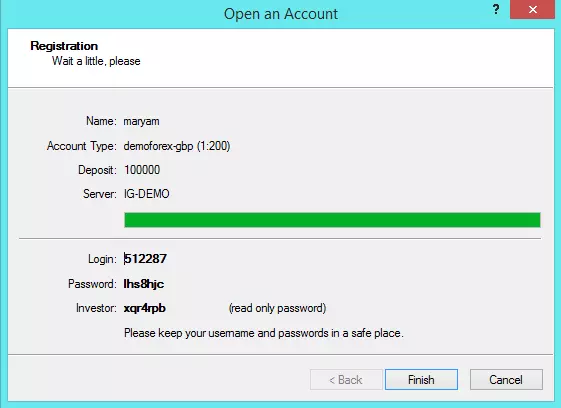 Multiple MT4 instances installation is done.
The best way to find your VPS server might take time to have the right decision of configuring it with the exact number of MT4 accounts.
Which Forex VPS servers should I use?
This is another crucial step when starting your Forex trading based on multiple instances of MetaTrader 4.
Here you should notice to come up with a robust ForexVPS solution that supports meta trade (MT4 or MT5).
Let's list the most critical Forex VPS hosting features :
Cheap 2GB RAM + Pure NVMe SSD VPS for as low as $7.95 a month!
Includes a full Admin access
Connect Remotely with RDP (Remote Desktop)
Minimum Latency and Great Peering
Reliable and secure connectivity
Near to Your Broker
Uninterrupted Profits with 99.99% Uptime
Unlimited Trading with All Major Trading Platforms
Multiple Remote Desktop Terminal
Money-back guarantee
Server optimization for trading

Want to Improve your Trading?
Give yourself a better chance at the Forex market by hosting your trading platform right next to your broker.
Get a Forex VPS
Conclusion
Meta Trader was first launched in 2005; it was mostly a get-rich-quick method with foreign exchange brokers who serve their clients with the software. In today's market, forex traders can benefit from this available tool to install multiple instances of MT4 in promoting their business efficiently through VPS.
There is no limitation, and you can create as many accounts as you need to develop your performance level and quality. Also, with powerful high capable Forex VPS hosting, you have everything you need to optimize automated Forex trading.
FAQ
What is MT4 used for?
MetaTrader 4 (MT4) is an online trading platform designed to meet the needs of Forex traders to analyze the foreign exchange market intensely. It's also a means to automate your trading through its user-friendly interface and ample technical tools.
Which one is better for Forex; MT4 or MT5?
MT4 is mainly developed for Forex trading; it's a robust trading platform that brings off optimum performance for Forex traders. In comparison, MT5 is commonly applied in Stocks and Futures markets. As an updated version of MT4, MT5 won't provide you with enough performance for Forex trading, so it's not recommended at all.
Can I have multiple MT4 accounts on the same computer?
It's possible to install multiple MT4 accounts. All you should do is install multiple instances of MT4. You can do likewise on the same broker account.
Can I use MetaTrader (MT4) without a broker?
No, you can't use MT4/MT5 without a broker. After installing MetaTrader, you should register with a broker. It's such a way that your MT4/MT5 application connects you to the broker.
Can I use MT4 on iPad?
MT4 is accessible through Android, IOS, Mac, Windows, and Linux operating systems and brings about an amazing experience for trading.
How do I update MT4?
MT4 gets constantly updated automatically, and there's nothing you should do to keep your trading software updated to the latest version.