Buy Cheap VPS : Get Cheap VPS for $7.95 Only
High-Performance VPS at the Most Affordable Prices
Free OS. Unbeatable Prices. Quality Connectivity
We Don't Cheap Out on Our Cheap VPS Hosting Plans

Buy VPS hosting plans from Cloudzy and you'll know that we don't cheap out on our cheap VPS hosting solutions. Multiple server locations across the globe mean that your 1 Gbps bandwidth won't be wasted on long terrestrial routes but deliver data when and where it matters. Our VPS hosting plans run on the latest, most advanced infrastructure. KVM-powered plans and SSD storage make sure your server will be fast enough to run any resource-intensive app without a hitch. We offer all that at the most affordable prices out there. Our cheap VPS hosting plans have the highest quality-to-price ratio on the whole web. Just check out our prices for yourself.
Cheap VPS Hosting Redefined
At Cloudzy, we offer numerous cheap VPS plans tailored to specific businesses. Unique VPS hosting solutions fine-tuned to your needs. We have redefined "cheap VPS hosting" by offering high-performance servers at more than 15 locations at unmatched prices. At Cloudzy, cheap does not equal low quality, but top-tier server specs, guaranteed uptime, and ultra-high bandwidth.
More than 15 Locations All Over the World
Choose Whatever Location Best Suits Your Business: Get a VPS Closer to Your Users, Remove Latency
We can afford offering low prices because we don't throw around money. Neither should you. Get your Virtual Private Server at the
cheapest price
out there. Cheap VPS machines running on quality hardware, connected at the highest speed and response time located in reliable datacenters all around the world. Free setup of your choice of operating systems, including any version of Windows
for free
.
Guaranteed Uptime
Reliable, stable connectivity with our guaranteed 5 Nines Uptime.
High-Spec Infrastructure
Servers on top-tier infrastructure ensure your workload is processed smoothly and on time.
Zero Resource Contention
Optimized Server Solutions providing ultimate hosting isolation and zero resource contention.
Worldwide Data Centers
Servers located at 15 strategic locations around the globe.
Risk-Free
We offer you 7-days moneyback guarantee, in case you didn't like your service.
24/7 Caring Support
Your work is important. We know that and we care -- and so does our customer support.
Buy VPS Control Panel Features
How Do We Even Afford to Stay in Business?
We have a lot of experience when it comes to VPS hosting and over the years we have perfected a unique business model that involves smart advertising, efficient development, and partial outsourcing. This allows us to cut costs drastically while focusing our efforts and our budget on constantly upgrading and expanding our infrastructure and our user experience. That way, you get to buy cheap VPS hosting plans with simply-awesome hardware and bandwidth, and we get to have you as our loyal customer. A win-win if there ever was one.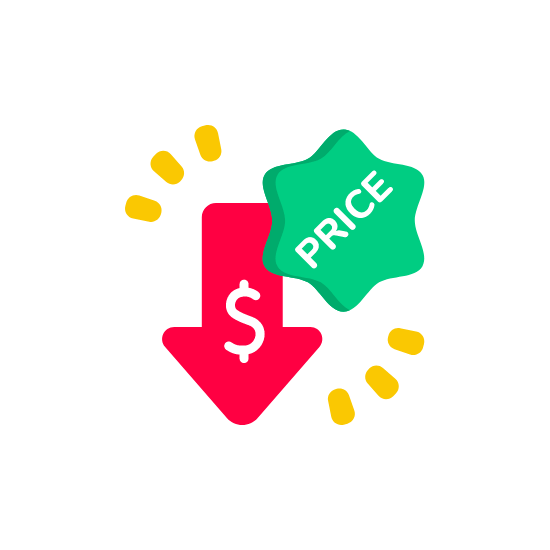 Dedicated Windows or Linux VPS Servers
Dedicated NVMe SSD Virtual Private Servers Despite being nearly as cheap as shared hosting, nothing is shared. Our SSD VPS machines with dedicated resources bring you the reliability, performance, security, and stability you want.

Our US cluster includes 8 datacenters in New York City, Washington DC, Buffalo, Los Angeles – California, Phoenix – Arizona, Dallas – Texas, and Seattle – Washington, and Pittsburg – Pennsylvania.
What Our Clients Have to Say

I have told my friends and I may as well tell anybody else looking to get a fine VPS for really cheap: give Cloudzy a try and you'll be smitten! I don't think there I could've found anything better. Quality? Great! Support? Outstanding! Prices? Get outta here!

This is the first time I have bought a VPS so I don't have experience with other providers and I don't think I will. Because Router Hosting has everything I need and they ask for a very low price for their VPS. I think I was lucky to find it.

There's not much to say about Cloudzy except "they kick serious ass!" Wicked service, guys, thank you.
Find the VPS Solution that Suits Your Needs
Take a look at our wide selection of VPS hosting solutions and find the one that will really synergize with your company. You can always contact us and we'll help you find the plan you need to make your business a success. Get your VPS Solution right now!
How much do I have to pay for a Windows Server 2019 license?
Nothing at all! We provide our VPS operating systems entirely for free and that includes whatever Windows version you want. Get Windows Server 2012, 2016, or 2019 for your VPS or go for Windows 10 Enterprise -- it's on us!
Do you provide a free trial VPS?
No we don't. We do, however, offer a 7-Day Money-Back Guarantee. If you're not satisfied with our affordable VPS services in any way, just let us know and we'll give you a full refund -- that's how confident we are in our quality of service and in our ability to please our customers.
I want to stay anonymous. Can I pay with Bitcoin?
Definitely. We value your right to privacy and support payment with Bitcoin and other major cryptocurrencies.
What if I want to pay with PayPal?
No problem! We support online payment systems like PayPal and PerfectMoney so you can pay for your low cost VPS with either one.
Do you accept American Express?
Of course! You can pay for your favorite cheap VPS hosting plan with your favorite credit card. We accept payment with all major credit cards, including Visa, Mastercard, and American Express.
How long does it take you to deliver my VPS?
Almost no time at all. After you buy cheap VPS and payment is confirmed, your VPS will be instantly activated. You'll receive an automatic email with details on how to connect to your VPS. Please don't share the information with anyone.
Can I pay with Ethereum?
Sure. You can buy cheap VPS using any cryptocurrency, including Ethereum.
I've paid with Bitcoin but my invoice says "unpaid." Why?
Unfortunately, when you buy VPS server using crypto, payment confirmation takes a little longer. You should be able to enjoy our powerful yet affordable VPS very soon. If your invoice still says "unpaid" in 10-15 minutes, please contact our 24/7 customer support staff and we'll get things squared up.
Can I upgrade my plan later on?
You bet! You select any plan to buy VPS hosting and if at any time you need more resources, you can always scale up. Just write us a ticket and you'll be set.
I want an OS not listed on your website. What should I do?
Our affordable VPS plans come with a free operating system of your choice, and we mean that. In the unlikely event that you can't find what you want, simply send us a ticket and we can get you whatever operating system you want. Or you can install it yourself by mounting the ISO file and doing the installation remotely.
Pay with Ease
We accept payment with Bitcoin,
PayPal, PerfectMoney, and all your
favorite credit cards -- and more…
7-Days Money Back Guarantee
You'll have Nothing to Worry About.
Get Started Now