Ever had a marketing email from this or that company? Who hasn't, right? So, even if you have been using Gmail or another free mail service until now, you've had quite a few run-ins with mail servers. The universal use of emails in everything from internal communications to marketing have made mail servers a huge issue. So, if you're looking to discover the best mail servers for Linux (or just to find out if you need one), you've come to the right place.
With the clear importance of mail servers, it is difficult to imagine launching a successful business without taking advantage of the best mail servers. To manage your daily backlog of emails, you need the best Linux email server around. This article will help you select the best Linux mail server from a list of 10 contenders. Let us now dive in to learn more about the top 10 of the best mail servers for Linux OS.
What is a Mail Server (and Why Should You Care?)
As a user, we all have some experience with email clients like Microsoft Outlook or Thunderbird. But when you go from being a user to trying to start your own business, you will come to see the other side of emails: mail servers. 
A mail server is basically a software application used to transfer emails from one point of the Internet to another. Also known as Mail Transfer Agents (MTAs), they receive incoming emails from other servers before forwarding them to the user's client software. They also do the opposite, receiving emails from the user and forwarding them to another server.
There are actually two sides to mail servers as well. Although almost all mail servers handle both incoming and outgoing emails, the two functions are separate, and follow different protocols. An incoming mail server usually operates using the Post Office Protocol 3 (POP3) or the Internet Message Access Protocol (IMAP). While the more popular POP3 is more storage-efficient (it deletes emails it has sent to the client software), IMAP is more secure and customizable.

Linux Hosting Simplified
Want a better way to host your websites and web apps? Developing something new? Simply don't like Windows? That's why we have Linux VPS.
Get your Linux VPS
On the outgoing side, most mail servers use the Simple Mail Transfer Protocol (SMTP) to send the emails they have previously received from the user's client software. There are some mail servers that also support the more secure Extensible Messaging and Presence Protocol (XMPP). So, make sure to look out for which of the candidates support these different protocols — that will tell you a lot about what you can expect from them.
Using top mail servers is one of the key methods to increase the business revenue in the long run. The best mail servers are easy and smart resources that can help you achieve better communication and marketing results. They open a new way to expand customer acquisition and retention for your business, no matter its size.
What are the best mail Servers for Linux?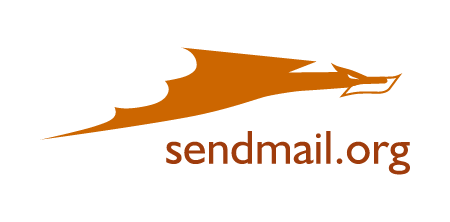 One of the best mail servers for Linux that can also be used in Windows NT is Sendmail. As it is mentioned in Mailserver.com, it is the No.1 MTA (Mail Transfer Agent) in use today. Sendmail is a general-purpose email routing facility with its first version released in 1983.
An MTA well known for being free (there is also a proprietary version), open-source, and based on UNIX, Sendmail provides a versatile set of delivery methods for sending emails.
When a Sendmail server receives an e-mail, it attempts to immediately deliver that to the intended recipient. If the recipient is not present, it queues messages to deliver them later. In fact, it doesn't provide any mailbox facility. So, other software such as Internet Message Access Protocol and POP3 are needed. Some of the best features of this Linux mail server software are:
Reliability in message delivery

Needs very little network bandwidth

Customized email forwarding capabilities

Using configuration files to control mail configuration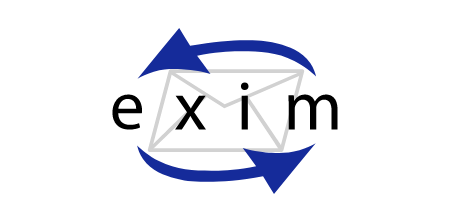 This is a mail transfer agent developed at the University of Cambridge. Distributed under the GNU General Public License, Exim aims to be one of the most flexible mailers with a great number of features for checking incoming emails. Exim is free software that has been incorporated into most UNIX-like systems. Its fourth version is the default MTA on Debian Linux systems. Some of the best features of this mail server are:
The external authenticator

Pre-built support for a large number of database management systems such as MYSQL, Oracle DB, SQLite, PostgreSQL, and Redis

Encrypted SMTP connections using SSL/TLS

Straightforward configuration, customization, and task management

Three log mechanisms i.e. main log, panic log, and reject log

Local scan function

System-wide message filtering

Message processing

GNU GPL license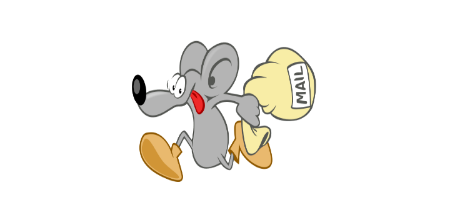 It was first released in 1998 under the IBM Public License 1.0, and now, is available under the Eclipse Public License. Postfix is also known as IBM Secure Mailer and VMailer. It runs on BSD, AIX, HP-UX, Linux, macOS, Solaris, and every UNIX-like operating system with a C compiler and POSIX development environment. This powerful, and open-source mail server can be used for routing and delivering emails. It is the default message transfer agent for Ubuntu, RedHat /CentOS, NetBSD, and macOS. Some of the most important features of this Linux mail server are listed below:
Junk mail control

Database support

Fast and secure

Flexibility in administration

Convenient log management

Defense against spambots

Pre-packed content filtering

Virtual domain support

Configurable status notification

Support for many standard databases including MYSQL, SQLite, PostgreSQL, LDAP, Memcached, CDB, and Berkeley Database
This mail server consists of a large number of programs that run in the background and a few programs that interact with the user processes. You can imagine the whole system as a router because it looks at the IP packet, and determines the destination and resource IP address exactly like a router. Then, it selects the right interface to route the mail toward its destination.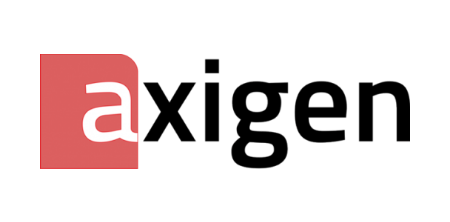 Axigen is one of the best mail servers for Linux, Microsoft Windows, and Docker that supports POP3, SMTP, IMAP, and webmail. It comes with groupware and collaboration functionalities (like calendars, notes, tasks, and outlook connectors) that can be completely free. The development of this mail server began in 2003 based on innovative proprietary technology. It supports all demanding users from small businesses to large service providers. Some of the good features of this mail server are:
Integrated mailing list server

Fully Automatic Migration Tool (without the need of the legacy accounts passwords)

Antivirus and Antispam integration options

Malware and Spam Protection Mechanism

Providing a convenient address book

Unmatched manageability for administrators

Various mobile capabilities including mobile-friendly webmail and Exchange Active Sync support

Can be hosted in data centers, on bare-metal, private or public cloud servers

Multiple, customizable advertising and branding options

Integrated Web-Admin and Web-Mail client

60-day, Full-Featured Trial

Highly configurable platform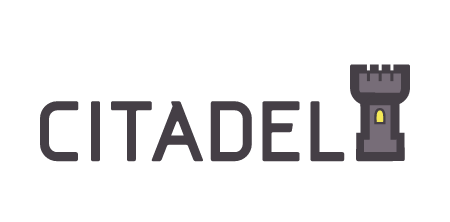 Without any doubt, this is one of the best mail servers for Linux and UNIX. Despite the initial release 33 years ago, it passes the test of time because of its superior performance and flexible features. This mail server is a general-purpose groupware and collaboration suite that is designed to run on open-source operating systems such as Linux, and BSD UNIX distributions (but supports most systems). It uses the Berkeley Database for all of its data storage.

Linux Hosting Simplified
Want a better way to host your websites and web apps? Developing something new? Simply don't like Windows? That's why we have Linux VPS.
Get your Linux VPS
It is an open-source and free software that works under GNU General Public License (GPLv2 and GPLv3). This Linux mail server is mostly known for its simple control panel and efficient runtime.  Moreover, it has a lot of good features, some of which are listed below:
Shared calendar

Instant messaging

A convenient address book

Scheduler

File storage

Jabber alongside SSL/TLS encryption

OpenSSL encryption

Built-in implementations of Internet Protocols such as POP3, IMAP, SMTP, and XMPP

Web-based user interface based on Ajax style functionality for application-like interactions

OpenDAP

and Microsoft Active Directory support

Modoboa is one of the best open-source SQL-based Linux mail servers, which accesses a set of useful features from one user interface that does not require installing each capability individually. It offers a secure and private mailing method using the TLS protocol Let's Encrypt which is a nonprofit Certificate Authority. It also makes you free of email providers' dependency.
Modoboa is widely deployed with SPF and DKIM protocols using DMARC. These protocols are free email authentication technologies for email delivery and email security that, through a reporting function, help senders and receivers boost and monitor the protection of the domain against fraudulent email. The nice thing is that it lets you configure a fully-functional mail server through the most important features you can benefit from which include:
Webmail

Calendars management

Address books management

Creating visualized filtering rules to organize emails

auto-responder

Supporting numerous creation of domains, mailboxes, and aliases

Administrator tools that help you monitor the traffic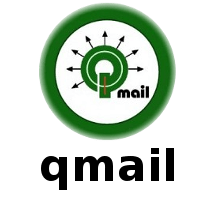 Qmail is among the best Linux mail servers. It is one of the most widely-used mail servers. It is an excellent replacement for Sendmail. It offers different kinds of benefits for users and security is the biggest one; the SMTP protocol verifies this claim by providing different credentials through the queue manager or the SMTP sender. Also, the simple and easy configuration makes it popular as one of the best Linux mail servers. Some of its notable features are listed below:
QMT support

Supporting different platforms such as Linux, Solaris, Mac OSX, and BSD

Offering EZMLM mailing list manager, VERPs, and automatic host configuration

Having a modular-based system (It allows you to replace any single part of the system with an alternative module)

Managing custom mailing lists and supporting the automatic prevention of mailing loops

User-controlled wildcard mailboxes

hMailServer is another free, open-source Linux mail server that is popular among a variety of industries. It comes with built-in anti-spam technology, including SPF and SURBL. It supports main protocols such as IMAPP, SMTP, and POP3. Moreover, it has simple installation and configuration and is associated with a high-security feature that enables authentication. Hmailserver important features include:
SSL encryption

website administration

Using built-in backup

Scanning all incoming and outgoing emails

Multi-domain supports

Offering custom SMTP routes for particular domains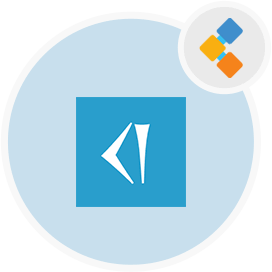 The Cyrus IMAP server is a powerful Linux mail server that helps you access your private mails via IMAP protocol. It also covers contacts and calendar services. Having multiple services attached to a mail server improves your business performance. Users can access the mail server through IMAP, IMAPS, POP3, POP3S. You can benefit from a private mailbox database that optimizes the server efficiently, with scalability and administration. The list below are a few features of Cyrus IMAP server:
JMAP support

Supporting antivirus and anti-spam toolkits

Handling deliverability through SPF, DKIM, DMARC

Using mail filtering

Fully authentication options through Cyrus SASL

Deploying consistent software updates

Supporting access control lists on mailboxes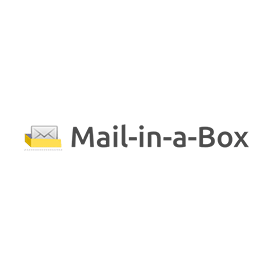 Mail-in-a-Box is an easy-to-use Linux mail server provider which uses the latest security solutions. It provides you with useful services such as automatic DNS configuration, spam filtering, greylisting, backups to Amazon S3, static website hosting, and easy SSL certificate installation. This tool aids in providing a hosted mail for multiple users and DNS and delivers the webmail and an IMAP/SMTP server for mobile and desktop mail software. The features of Mail-in-a-Box include:
Using web-based control panel for email configurations and settings

contacts and calendar synchronization

Free TLS (SSL) certificates from Let's encrypt

Implementing modern mail protocols (SPF, DKIM, and DMARC) and the latest security practices, including opportunistic TLS, strong ciphers, and HST
Final Word: Choosing the Best Linux Mail Server
In this blog post, we reviewed the top ten best linux mail servers. Choosing any one of these mail servers depends on the specific needs of your business, but honestly, we do have favorites. As far as our preferences go, Citadel and Modoboa are the clear winners of this 10-sided competition.
Aside from choosing the best Linux mail server based on your own preferences, however, you should also choose a good Linux hosting provider. Even the best mail server cannot perform well when your server is down or acting up. A decent but affordable VPS is perhaps the best way to start out or even expand to a mid-sized online business.
Here at Cloudzy, our Linux VPS services provide you with robust infrastructure and ultrafast connections, giving you a secure and safe hosting experience at affordable prices. Plus, our next-gen SSD storage with NVMe protocol and DDR4 RAMS helps you improve your users' experience. We provide services to businesses of any size. We offer Linux VPS in more than 15 global locations with extensive peering and minimal latency.

Linux Hosting Simplified
Want a better way to host your websites and web apps? Developing something new? Simply don't like Windows? That's why we have Linux VPS.
Get your Linux VPS
FAQ
What is a Linux Mail Server?
A Linux Mail Server is software running on Linux used for transferring emails between another server and client software. There is numerous Linux mail server software with different features and advantages.
Which Linux mail server is the best?
The answer, of course, changes based on what you are planning to do with it. Citadel and Modoboa are comprehensive enough to cover most demands, but you should take a look at the list for yourself.
Is Microsoft Outlook a mail server?
No, it's not, actually. It's a mail client software used to communicate with a mail server. It is a common misunderstanding, however, since it is what most users think about when they hear the words "mail server."